The e-Tail Shipping Trap
---
---
Free PDF Download
The e-Tail Shipping Trap - By Matt Rieker
---
If you own an internet business you have overcome some serious hurdles. Aside from developing your product, lining up vendors, and establishing credit, you have had to determine how to draw traffic to your site, and how to price your products. At long last the orders began coming in. The hard part is over, right? Not necessarily.
Most B2C companies find there are a limited number of partners to turn to when they need a full compliment of parcel shipping options. They also quickly find out that the volume they are shipping doesn't get them attractive pricing or discounts, and the profits they expected to see from their new revenue stream are being eaten up by transportation costs. Hiring a logistics manager with extensive parcel experience is too expensive for most companies. They don't have the clout to effectively deal with the large parcel shippers, and they don't have the time to deal with multiple vendors on a daily basis. Now what?
There are parcel management companies like Lakeside Commerce LLC,that represent shippers like you. They have vast experience dealing with the major parcel shippers, the post office, and even traditional freight carriers. Most importantly, they are not compensated in any way by the carriers. They bring their expertise and their buying power to your company without long term commitments.
What you will find from parcel management companies like Lakeside is that they have already solved the problems you are facing many times. They represent many customers, and therefore have the buying power of pooled volume. They will typically recommend a combination of shipping options that you did not know where available to customers your size and they will have access to much greater discounts than an individual company can negotiate. Perhaps most importantly they can take all of your outgoing parcels and make sure that each of them is routed the most efficient manner possible and you only have one point of contact to manage.
Parcel management companies have different pricing methods that range from flat fee, to a price per shipment, to shared savings. Regardless how the pricing is structured, you should expect to see significant savings in your shipping costs even after paying the fee you negotiate with your service provider. If you are willing to share your shipping data with the service provider they will be able to tell you exactly how much they could have saved your business if you used their routing and rates. This makes evaluating the value of a parcel management company very easy to measure.
There isn't one answer to the shipping challenges of every e-tailer, but there are people to turn to for help. They probably have a solution that you haven't thought of and could never manage on your own that will get you out of the e-Tail shipping trap.
Related Articles
Shipping and handling
Free As In Shipping
Stop Shopping Cart Abandonment
Shipping Something Next Day Air With FedEx Or UPS? READ THIS FIRST!
And Why Don't YOU Use Video?
Make More Sales By Avoiding The Product Trap
Watch out for the Talent Shortage Iceberg!
Shipping Options for Online Retailers
Controlling Your Trade Show Costs
The secret of the web (hint: it's a virtue)
Drop Shipping Comes In Many Forms
Top 5 Mail & Shipping Franchise Business Opportunities
MIND TRAP: Following Fads and Fashion
MIND TRAP: Heuristic Thinking
Ecommerce Order Fulfillment
Handling Order Fulfillment for an Online Retail Startup
4 Ways to Find Products to Sell on eBay
RETAIL PRODUCT, "a sure way to develop your business"
13 Ways to Lose ROI on Your SEO Campaign
4 Tips to Get a High Price and Earn Money On eBay
Free PDF Download
The e-Tail Shipping Trap - By Matt Rieker
Related Forum Posts
Re: E-Commerce Spending Down?
International Shipping Costs Money!
Share this article. Fund someone's dream.
Share this post and you'll help support entrepreneurs in Africa through our partnership with Kiva. Over
$50,000 raised
and counting -
Please keep sharing!
Learn more.
Featured

Expert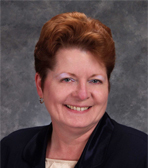 Leanne Hoagland-Smith
@coachlee
Visit website
| | | |
| --- | --- | --- |
| | Like this page? PLEASE +1 it! | |
Newsletter

Get advice & tips from famous business
owners, new articles by entrepreneur
experts, my latest website updates, &
special sneak peaks at what's to come!
Suggestions
Email us
your ideas on how to make our
website more valuable! Thank you Sharon
from
Toronto Salsa Lessons / Classes
for
your suggestions to make the newsletter
look like the website and profile younger
entrepreneurs like Jennifer Lopez.