Diamonds Are A Cereal Marketer's Best Friend
---
---
Free PDF Download
Why I vote the way I do as a small business owner - By Ilya Bodner
---
Something New from Something Old It's a playful, yet brilliant marketing scheme that is reaping the cereal a lot of consumer attention. The breakfast cereal, produced by Post Cereals and General Mills has been a favorite for years in the , , and . It looks like small squares made of malted, interwoven whole grain wheat. Believe it or not the name of the cereal is the slang term used to describe men's undershorts. (This is a not a piece of trivia used in marketing campaigns for the cereal.) The last time it got this much attention was during the "Wayne Gretzky" Shreddies cereal box era.
If you were thinking Post didn't actually do anything different to the humble square other than tip it on its corner to produce the diamond shape you are absolutely correct. The point is that the company has offered a new perspective on a product that has been around for years and it's making an impact on the public awareness of the food. It's all about putting a new spin on an old thing.
Post has come up with a promotional campaign that is getting
consumers
involved by voting on either the square or the diamond version of the Shreddie. A cereal box design is offered for each version while the official Diamond Shreddies website allows you to vote for your pick and download printable posters to put up around the office promoting the options. A ticker tape constantly scrolls across the face of the website revealing the latest voter news such as "Square predicted to gain support in Northern B.C." and "Diamond predicted to lead in the West."
Something New to Promote Your Products
Excitement over the new shape, which isn't really a new shape at all, has increased sales by 18%. Shreddies have been around for about 70 years. If you are struggling with your sales for a product that is tried and true, maybe it's time to come up with a new slant on promoting your product. The large corporations are doing it, so there's a
good chance
it will work for your small business.
Related Articles
Serial cereal branding
Great Salespeople Can See the Pixels - The Rest Watch the Movie
Voice Overs: Why They Are Important To Earn Money Working From Home
GordonMax, Creators of the World's Finest Diamond Simulants, expand their India Operations in 2011
Diamonds Are a Repís Best Friend
Key Elements of The Sale: Trust and Referrals
Seven Steps for Creating Successful Marketing
Acres of Diamonds
Just a Job or Part of Our Deeper Purpose?
Be More to Do More
My Daughters Are So Pissed
Diamonds In Your Backyard
Snap, Crackle, and Pop to Success: How Kellogg Built a Cereal Empire
Daily Method of Operation of Internet Marketers
Successful People Stick With It
Network Marketing Game: The One With The Most Reps Wins.
Crunching the Competition: Corn Flakes Take Off
How To Help A Business Executive With Their Anxieties
Leadership Tip - The Diamond Essence of Leaders
The marine iguana
Free PDF Download
Why I vote the way I do as a small business owner - By Ilya Bodner
About the Author: Ilya Bodner



RSS for Ilya's articles - Visit Ilya's website
Over the course of the last 10 years as an entreprenuer I have successfully launched, managed, and sold off several businesses. Each organization has added some value to my understanding of the business world today. My philosophy has been that 9 things out of 10 that I try will fail, but that golden one is always worth the battle. In my experience that has proven to be the case and my successful businesses still operate today under the management of those whom I have sold off to.

Click here to visit Ilya's website.

More from Ilya Bodner
No Guarantees
CHOOSING PROFESSIONAL COUNSEL
CREDIT BASED VS NONCREDIT BASED FINANCING
Brokers Dealers Private Lenders and Venture Capital
Tracking Software Small Business Owner Financing Tool

Related Forum Posts
Raising Capital for an Invention
Re: Raising Capital for an Invention
How many mambers of this forum are also member of WF?
Re: Bank statements...
Re: What I'm reading this weekend - Sept 10, 2010
Share this article. Fund someone's dream.
Share this post and you'll help support entrepreneurs in Africa through our partnership with Kiva. Over
$50,000 raised
and counting -
Please keep sharing!
Learn more.
Featured

Expert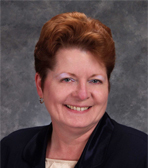 Leanne Hoagland-Smith
@coachlee
Visit website
| | | |
| --- | --- | --- |
| | Like this page? PLEASE +1 it! | |
Newsletter

Get advice & tips from famous business
owners, new articles by entrepreneur
experts, my latest website updates, &
special sneak peaks at what's to come!
Suggestions
Email us
your ideas on how to make our
website more valuable! Thank you Sharon
from
Toronto Salsa Lessons / Classes
for
your suggestions to make the newsletter
look like the website and profile younger
entrepreneurs like Jennifer Lopez.