Six Principles of Effective Leadership Training for Entrepreneurs
---
---
Free PDF Download
What is the Most Important Business Skill for an Entrepreneur - By Ajaero Tony Martins
---
Do you want to become a good business leader? Do you have what it takes to raise business leaders? Do you want to be a leadership coach? Then read on because this article is for you.
There's more to becoming a successful entrepreneur than merely good developing business ideas, finding the right business team, raising capital and building a business. To build a successful business, you have to be a leader and being a leader implies you must be a coach. Leadership coaching therefore; is the art and science of helping individuals to develop the necessary traits and skills required to become a good leader. There are six principles for excellent
leadership coaching
and you should know what these principles are; in order to become successful in business. The six principles are as follows:
Six Principles of Effective Leadership Coaching for Entrepreneurs
1. Be a Good Listener
When you isolate yourself from the things going on around you, you will also be shutting yourself off from important information that is essential for you to know what is happening in your business organization. More than what is being said; great leadership coaching also requires "listening" to what is not being said. What the state of mind and mood of your employees are? By knowing this, you, as a leader can take corrective action swiftly to avoid undermining your business operations.
2. Trust yourself
Employees can readily sense a leader who is filled with self doubt, and this will consequently decrease their level of confidence in you and what you do. This self doubt could even "contaminate" the mindset of your employees thereby causing them to lose focus. On the other hand, having self confidence will inspire employee commitment and optimism; which will be good as you build your business organization.
3. Empowering People
Most entrepreneurs believe that they must do things themselves for the sake of perfection. However, the result of this is that you might find yourself overwhelmed with tasks. Doing tasks yourself also undermines the other human resources found in your organization. A great leadership coach should know how to empower other individuals and as well raise high performance individuals and consequently high performance teams. A good leadership coach must have confidence in other players in the organization, so that they become empowered to unleash their true potential
4. Resilience
Resilience means not allowing the negativity of what is happening around get the better of you. Great leadership coaching requires the ability to maintain focus, in the midst of different problem and stresses that comes your way. It means having the fortitude and the inner strength to withstand current troubles. It means not breaking down due to pressure. As a leader, you should be able to lead the team amidst good and bad times without breaking down emotionally when the going gets tough.
5. Decisiveness
As a good leadership coach, you must make decisions even if it is a difficult and emotional one. You must be able to weigh the consequences of making a decision versus maintaining status quo. By doing this, you will be able to change live of others for the better; because of your ability to steer the life of a person to where it should be regardless of the emotional consequences involved.
6. Taking Responsibility
A leader must realize that the responsibility of piloting the affairs of the organization rests on his shoulders and one way to fulfil this responsibility is through leadership coaching. A leader must recognize the vital roles and responsibilities of each employee and internalize his responsibility in ensuring that everybody works towards a common goal.
In conclusion, the six principles of leadership coaching can only be embodied by leaders who have been able to develop themselves emotionally first. To be able to implement the six principles of leadership coaching, a leader himself must be "whole."
Related Articles
Sales Training Techniques that Work!
Learning at the Frank Sinatra School of Leadership
"Essential Habits and Principles for Great Leadership"
Leadership Skills - 5 Skills to embrace
Train Your Workers, Develop Your Leaders
Leadership Skills
What is Leadership
The Corporate Training Challenge
Leadership Development is Key to Organizational Success
Great Leaders C.A.R.E
Improve Your Sales Training By Changing Fuel
5 Secrets Leaders need to get what they want.
Leadership and Entrepreneurship
Looking Back to Look Ahead
Self-Starters Can Make Terrible Managers
Integral Leadership - A Useful Model for Leadership Development
Are You Growing?
What You Are Doing To Undermine Your Authority
Your philosophy can leads thousands.
Leadership Qualities
Free PDF Download
What is the Most Important Business Skill for an Entrepreneur - By Ajaero Tony Martins
About the Author: Ajaero Tony Martins



RSS for Ajaero Tony's articles - Visit Ajaero Tony's website
Ajaero Tony Martins is a serial entrepreneur and investor with a passion for teaching people how to start a small business, how to make a million dollars fast, how to start investing and how to uncover the best small business ideas. He is the famous publisher of the controversial journal "How to Become a Billionaire." You can check out his other amazing business tips and advice below:
What is the best business to start
Ideas for self employment
Top 10 Small scale business ideas in India
100+ Business ideas in Nigeria
How to start a catering business from home
20 web based business ideas
How to start a business with no money

Click here to visit Ajaero Tony's website.

More from Ajaero Tony Martins
Five Steps to Preventing Sales Management Mistakes in Business
Four Critical Lessons from Mega Corporations that went Out of Business
Top 10 Creative Sales Techniques to Overcome Sales Decline
The Basics of Effective Working Capital Management
Commercial Business Insurance for Small BusinessOwners

Related Forum Posts
7 words or less for Structogram
Re: Business Women Peer Mentoring Spotlight
Financial investment plans
Budget.
Re: 3 Ways I Used Twitter To Grow My Business This Week
Share this article. Fund someone's dream.
Share this post and you'll help support entrepreneurs in Africa through our partnership with Kiva. Over
$50,000 raised
and counting -
Please keep sharing!
Learn more.
Featured

Expert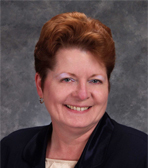 Leanne Hoagland-Smith
@coachlee
Visit website
| | | |
| --- | --- | --- |
| | Like this page? PLEASE +1 it! | |
Newsletter

Get advice & tips from famous business
owners, new articles by entrepreneur
experts, my latest website updates, &
special sneak peaks at what's to come!
Suggestions
Email us
your ideas on how to make our
website more valuable! Thank you Sharon
from
Toronto Salsa Lessons / Classes
for
your suggestions to make the newsletter
look like the website and profile younger
entrepreneurs like Jennifer Lopez.