Mobile App Development is the Future
---
---
Free PDF Download
Which One is Better: iPhone5 or Samsung Galaxy S4? - By Shubhangi Verma
---
The mobile
application development
domain has remarkably grown over the last couple of years. These apps have made mobile phones a device beyond for making calls and sending messages. Advancement in
mobile technology
has turned phones into smartphones, but the mobile apps are the ones that have made mobile phones a PC-in-pocket.
Mobile apps
have made it possible to execute a variety of tasks that you often carry out by using a desktop or laptop. In a nutshell, the aspect that made mobile technology to expand worldwide is of course mobile application. The continuous expansion of the
mobile application
development industry is fairly inevitable.
Today,
mobile application development
has become a flourishing business attracting big companies in the market; however, they are facing stiff competition in meeting the requirements of users. Industry's giants like Android, iOS and Microsoft have further accelerated the app development business. They keep on rolling out newer devices that require latest mobile applications and create place for mobile application development companies.
But, this does mean that mobile app developers entirely depend on mobile platforms. In some cases, mobile app developers have been reason behind the success of mobile platform, e.g. Android. Microsoft's latest
smartphone
OS Windows Phone did not get good response in the market and its reason was the lack of interest of developers in developing apps for the OS. So both parties,
mobile platforms
and mobile app developers, are responsible for the success of one another.
Mobile application development industry has directly benefited all sizes of enterprise. Any brand not taking advantage created by mobile apps is surely missing out on a considerable part of its business that may be in the form of leads, enquiry or sales.
Important Things to Consider:
The mobile app development industry is on boom, opening countless doors of business prospects. But many times, mobile app developers forget following important things:
• Sheer innovation is the best feature of any mobile application development. If you have an app based on revolutionary idea, you have chance that it would succeed. It is easy to copy the concept others but nobody can copy the real thought behind it.
• You can count million of apps across all smartphone app stores. But are all doing well? No, there are handful apps that could curve a niche for itself among the hearts of users. You need to understand the traits that made them such popular.
• A strategy is necessary. If you have strategy based on proper research, you may have plentiful chances to remain flexible throughout the development.
• Does your app have two main things: usability and ability to entertain? If not, consider you are lacking. Every user wants to get usability or some kind of entertain from apps. If your app is good at programming, but fails at graphic, there fewer chances it will ever succeed.
• Don't miss cloud base application (Web based mobile applications). The market of cloud mobile application is also growing. You can make a plan to launch a cloud based mobile application.
• Always conceptualize an app with considering the mobile OSes and devices of tomorrow.
The pointers mentioned here should help mobile
application developers
in understanding the general requirements better.
Related Articles
Scope of Mobile Application Development
Changing trends in mobile game development
Application Development for SmartPhones
Mobile Application Development and Enterprise Mobility
Mobile Software Development Benefits
Are you Mobile?
Mobile payments to hit $1 trillion by 2017?
ASP.NET for Mobile Website Development along with Microsoft Visual Studio 2010
The future scopes of Windows Mobile Application Development
Windows Mobile Development Growth
What makes mobile application development so demanding?
Advantages Of Using Mobile Applications than Mobile Browsers
Mobile Software Development
Does it Matter Where You Get Your Mobile Programming From?
How to Hire Windows Mobile Developer
Process of Mobile Application Development
What Makes Fragmentation Advantageous for Mobile Developers?
Go Beyond Boundaries With Android App Development
Elements and aspect to developer the android Phones
Cost and quality advantages of Mobile application development India
Free PDF Download
Which One is Better: iPhone5 or Samsung Galaxy S4? - By Shubhangi Verma
About the Author: Shubhangi Verma



RSS for Shubhangi's articles - Visit Shubhangi's website
Shubhangi is Sr. System Analyst at Rapidsoft Technologies a leading offshore development company which provides a wide range of software development services to various small, mid-sized and enterprise clients in the USA, Europe, Australia, and Africa.
Click here to visit Shubhangi's website.

More from Shubhangi Verma
Apples steps for coming future
Transforming Healthcare through Mobile Apps
Why Java application Development
Use Smartphones to Get Fit
The Top reasons why mobile developers choose iOS over Android

Related Forum Posts
A Mobile App Or A Mobile Website?
Re: The Mobile Marketing
Re: what position to request?
Re: Mobile Marketing
Re: Internet Marketing Dashboard for Business Owners
Share this article. Fund someone's dream.
Share this post and you'll help support entrepreneurs in Africa through our partnership with Kiva. Over
$50,000 raised
and counting -
Please keep sharing!
Learn more.
Featured

Expert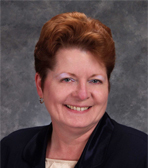 Leanne Hoagland-Smith
@coachlee
Visit website
| | | |
| --- | --- | --- |
| | Like this page? PLEASE +1 it! | |
Newsletter

Get advice & tips from famous business
owners, new articles by entrepreneur
experts, my latest website updates, &
special sneak peaks at what's to come!
Suggestions
Email us
your ideas on how to make our
website more valuable! Thank you Sharon
from
Toronto Salsa Lessons / Classes
for
your suggestions to make the newsletter
look like the website and profile younger
entrepreneurs like Jennifer Lopez.