The pros and cons of iOS web development
---
---
Free PDF Download
Which One is Better: iPhone5 or Samsung Galaxy S4? - By Shubhangi Verma
---
Everybody knows which platform is wealthiest in terms of mobile apps. Yes, it is iOS that dominates over other platforms when they are weighed-up for the numbers of apps they have. Apart from apps on iTunes, iOS powered devices also have more web apps and websites than others. The improved Safari browser has also made the development of
web applications
and websites for iPhone and iPad simpler and easier. More and more companies are discovering the benefits of launching web apps and websites for iOS powered devices.
Until now, most developers were not aware of the techniques to optimize a website and web app for iOS devices. But, with Safari's support to CSS3 and HTML, iOS web
application developers
have got improved tools to build powerful web app that deliver functions and look and feel similar to native apps. Newer web tools and technologies have made the idea of web
application development
for iPad and iPhone easily implementable.
The advantages of iPad or iPhone Web Application Development
Apple has a tough process for approving native apps. Each native app needs to pass through a rigorous submission and approval process. But your web app does not require passing through any type of submission and approval process.
You do not have enough control over a native app. In spite good features, all you can do is to hope for the best. But, if you a have web app, you can have full control over sales, promotion, etc.
If your web app is a paid app, you would never need to share a considerable percent of your revenue with Apple.
With little efforts the entire code of an iOS web app can also be optimized to show up on other platforms like Android, Blackberry, Windows, etc. You will not need to develop separate apps for separate operating systems, thus.
Web apps can be built quicker than native apps.
Native iPad or iPhone application development requires thorough knowledge of objective C while a web based application development doesn't require such knowledge. Web technologies and tools are simpler than programming and development.
When you make change in a web based iPad or iPhone application, user will not need to update its app for same changes.
The Disadvantages of iPad or iPhone Web Application Development
Web applications do not have permission to access in-built features of iPad or iPhone.
Your app will not be displayed on the App Store.
Web app cannot be installed as traditional apps.
Web apps cannot be accessed without an internet connection.
Related Articles
The Pros and Cons of Hiring Green Salespeople
The pros and cons of working as an independent contractor
To Change or Not To Change
Pros and Cons of the Coffee Franchise
Which Business Plan Software is For Me
Leadership Theories Pros and Cons
Four Places to find Small Business grants for women
MassMutual Insurance Company - Car Insurance Coverage
Pros and cons of franchise ownership
Work from Home vs. Work from Office
The Hartford Insurance Company - Car Insurance Coverage
6 IT Hubs to Venture the Next Time You Outsource
Are Mutual Funds or Stocks Better
Working with a Professional Local SEO Company VS DIY SEO
Execute Your Business Idea
Farmers Insurance Company - Car Insurance Coverage
Entrepreneurs – Do It Yourself Or Buy A Franchise?
What are the pros and cons of Zend Framework and CAKEPHP
Whats all the fuss about Twitter
The Seduction of Technology
Free PDF Download
Which One is Better: iPhone5 or Samsung Galaxy S4? - By Shubhangi Verma
About the Author: Shubhangi Verma



RSS for Shubhangi's articles - Visit Shubhangi's website
Shubhangi is Sr. System Analyst at Rapidsoft Technologies a leading offshore development company which provides a wide range of software development services to various small, mid-sized and enterprise clients in the USA, Europe, Australia, and Africa.
Click here to visit Shubhangi's website.

More from Shubhangi Verma
Flash Ads Alter Web Interface
The Top Types of Mobile Application Developments
PHP App Development for the success of online business
Covering the Distance in Distance Education with Mobile Apps
Google grew to be a leader in smart phone and tablet OS arena

Related Forum Posts
To incorporate or not?
Franchise Info Website
Re: Franchise Info Website
Re: New Google Tool Makes Websites Twice as Fast
What are some Pros & Cons of restaurant ownership?
Share this article. Fund someone's dream.
Share this post and you'll help support entrepreneurs in Africa through our partnership with Kiva. Over
$50,000 raised
and counting -
Please keep sharing!
Learn more.
Featured

Expert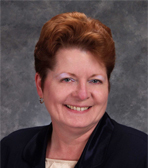 Leanne Hoagland-Smith
@coachlee
Visit website
| | | |
| --- | --- | --- |
| | Like this page? PLEASE +1 it! | |
Newsletter

Get advice & tips from famous business
owners, new articles by entrepreneur
experts, my latest website updates, &
special sneak peaks at what's to come!
Suggestions
Email us
your ideas on how to make our
website more valuable! Thank you Sharon
from
Toronto Salsa Lessons / Classes
for
your suggestions to make the newsletter
look like the website and profile younger
entrepreneurs like Jennifer Lopez.