Web Hosting Company: Operating System Used to Host Sites
---
---
Free PDF Download
Indian Hosting Company: Physical Security in the Datacenter - By Daryl DSouza
---
Websites have become a need for many entrepreneurs. Small and large enterprises, alike, make sure that they have a website to represent their business. But having a website is not a child's play! You need to take care of many things. Choosing a web
hosting company
is the easiest option available to you. You need not worry about anything that way. The company will see to all your hosting needs. However, this easy way out may prove disastrous, if you do not choose an appropriate web hosting company.
There are many things to consider before finalizing a
web hosting company
. The service provider should have the technical expertise and resources to host a website. It should not be a novice to this field. The services should be affordable. Less downtime, technical support, and back-up services are mandatory traits. Apart from all this, clients also need to find out which operating system the
web hosting company
hosts its website. There are four operating systems to host a website. They cannot be compared to each other. Each one is good in its own way. The four operating systems can be given as below:
*Windows: Microsoft Windows is a popular operating system amongst web hosting companies. It is a good choice for both – shared servers and dedicated server. It can easily integrate Microsoft products. Support can be easily procured for this operating system. However, running a Windows operating system may prove expensive. You should select windows web hosting company, only if you are acquainted with maintaining Window systems.
*Linux: Linux has many advantages over Windows. It is cheaper than Windows. It is platform independent. Anybody can use access the website, no matter which operating system they are using. However, new users may not find it easy to use. Besides, Linux come from different companies. There is no standard edition of Linux like Windows. You can go for it if you are planning to host your site on a shared server. Using it on a dedicated server is not advisable.
*Unix: Unix is similar to Linux. There are many advantages associated with a Unix web hosting company. As compared to Windows; Unix enjoys high up-time, better server load handling capacity, and reliability. However, availability of Unix software is less in the market. It is not used as much as Windows or Linux, because it is more expensive than Linux. The hardware for Unix is more specific. It is recommended for virtual web server.
*Macintosh: Macintosh operating systems are rarely found. You may find it very difficult to find a web hosting company to host it on Macintosh. However, it is the most secured operating system. Hackers may not be able to hack the server easily. It is the most expensive operating system in the four operating systems.
These are the four operating systems on which a web hosting company can host your website. One cannot debate on which operating system is better! It largely depends on the programming language you used to create your website and the applications you run on your web server. Web hosting companies usually host the website on Windows or Linux. You need to consider all the aspects before finalizing on which operating system to use.
Related Articles
Is VPS The Right Choice For Your Business?
Which Type Of Web Hosting Is Best For Your Needs?
Choosing The Right Type of Web Hosting
How To Choose Cheap Web Hosting That Meets Your Needs
Get Some Great Advice About Web Hosting
Web hosting service: an important choice to be assessed
How To Become A Top Super Affiliate In Niche Markets
Hosting and Search Engine Optimization
••••••>Choose Your Web Hosting Company Carefully for Better SEO
Choosing a Low-Cost Hosting Plan
Top 10 Web Hosting
How To Find The Right Web Host Provider And Package?
How To Identify Best Website Hosting Package?
5 Features To A Quality Web Host For Your Home Internet Business
Most Popular Web Hosting Companies
The Relationship Between Domain Names and Hosting
Blogging: Selecting Your Webhost
Basic Home Business Websites
Web Hosting Features-How To Identify Best Web Host
An Introduction to Cloud Hosting
Free PDF Download
Indian Hosting Company: Physical Security in the Datacenter - By Daryl DSouza
About the Author: Daryl DSouza



RSS for Daryl's articles - Visit Daryl's website
Author is web hosting services expert and associated with web hosting company India - Zysek. Get more information about managed IT services, cheap web hosting services, virtual servers, dedicated web server hosting at Zysek.com.
Click here to visit Daryl's website.

More from Daryl DSouza
Indian Hosting Company Physical Security in the Datacenter
Hosting Service Providers in India Ways to Solve Outgoing Spam Problem
Web Hosting Services Company in need of Renewable Energy Sources for Data Center
Web Hosting India Checklist for Hiring Web Hosting Company in India
Tips to choose the Best Web Hosting Company for your eBusiness

Related Forum Posts
Re: HOW TO: Upload Your Picture in 4 Easy Steps
Re: What or Who Sparks Your Business Interest
Re: Internet Marketing Dashboard for Business Owners
How to valuate a business
Book: The System
Share this article. Fund someone's dream.
Share this post and you'll help support entrepreneurs in Africa through our partnership with Kiva. Over
$50,000 raised
and counting -
Please keep sharing!
Learn more.
Featured

Expert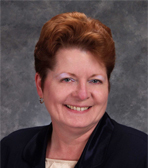 Leanne Hoagland-Smith
@coachlee
Visit website
| | | |
| --- | --- | --- |
| | Like this page? PLEASE +1 it! | |
Newsletter

Get advice & tips from famous business
owners, new articles by entrepreneur
experts, my latest website updates, &
special sneak peaks at what's to come!
Suggestions
Email us
your ideas on how to make our
website more valuable! Thank you Sharon
from
Toronto Salsa Lessons / Classes
for
your suggestions to make the newsletter
look like the website and profile younger
entrepreneurs like Jennifer Lopez.