Project Management Software – How Important is it?
---
---
Free PDF Download
Increasing Productivity with Project Management Software - By Benjamin Wells
---
Have you ever wondered how important
project management
software is? What it can do? How much time and money it saves? How much it can help in delivering successful projects? Having these questions on ourselves, this article will point out the different parts of a
project management software
lifesavers. When it comes to tools and applications that empower small and big businesses to become successful, project management software can be one of the factors that helps them to stay focused on the projects by improving tracking and planning of project goals.
To keep focus on the projects, project planning brings together
project managers
and team members to work on a specific goal more efficiently. Project planning basically involves managing of resources to finish tasks or projects at a particular time frame. Project planning software have been one of the best things in project management but it involves different aspects that you should not fall through the cracks and more importantly, without risking the whole project.
Schedules need to be made and adhered to
Subcontractors need to be hired, managed and paid
In order to to visually track progress of the project, graphs, timesheets and reports need to be calculated
Communications can be overwhelming to keep track of. Computer software programs that are designed to manage projects that run in a timely and efficient manner can mean the difference between your project being successful or tumbling down.
When it comes to deciding which project management software to choose and use, one must consider the benefits as well as the specific needs and goals of their business and how they plan to accomplish it. Some software works best in specific areas and fields that are more graphic in nature while others work better on projects that require spreadsheets, as well as budgets and time lines. A project management software should be easy to install and comes with easy to follow directions for using it. The only real challenge is to go through your choice of software in order find the software that will work best for you.
Project management software can come in a variety of complex levels and price ranges from 50$ to $20,000 depending on the level of sophistication. The more complex the project, the more complex the software needs to be. Although it's the project manager's responsibility to keep the project up and running, team members are also part of it. Anyone can be the leader, there is actually no "real" title as one can give great ideas in managing projects to be more effective. The software here simply allows the team to keep the project running more efficiently and stay better organized as the project gets underway.
The success of a project plan depends on information that people throughout an organization can access. It's also crucial that this information be updated so that planning and reporting tasks make use of the most accurate information possible.
Related Articles
Project Management Software for A More Manageable Project
Tips on Successful Project Management
Increasing Productivity with Project Management Software
Selecting The Best Project Management Software
Project Managers and Project Management Software
Certify Positive Project Planning Using Resource Management Software
Importance of Software Quality Assurance
Quicken Project Completion Rate Using Resource Management Software
Is PMP certification really worth it?
Things to Know more about Software Development
Importance of Configuration Management System
Accelerate Organization Production with Resource Planning Software
"The Importance and Awesome Power of Project Management in Today's Business Environment"
Scheduling Resources By Organizations Is Easy
Several Purposes For A Company To Need Resource Planning Software
Project Management Principles Applied to Online Marketing
Kick start your career with a PMP certification
Expedite utilization of your resources with efficient resource management software
Agile Software Development – An Overview
Boost your Credibility with PMP Certification
Free PDF Download
Increasing Productivity with Project Management Software - By Benjamin Wells
About the Author: Benjamin Wells



RSS for Benjamin's articles - Visit Benjamin's website


Benjamin Wells is a freelance writer specializing in project management software for small and large businesses and organizations.


Click here to visit Benjamin's website.

More from Benjamin Wells
Increasing Productivity with Project Management Software
Project Managers and Project Management Software
Project Management Software How Important is it
Project Management Software for A More Manageable Project
Selecting The Best Project Management Software

Related Forum Posts
Seek Venture Capital & Funding
Re: What works for you?
No B.S. Time Management
Re: Onpage Optimisation
Import / Export Business
Share this article. Fund someone's dream.
Share this post and you'll help support entrepreneurs in Africa through our partnership with Kiva. Over
$50,000 raised
and counting -
Please keep sharing!
Learn more.
Featured

Expert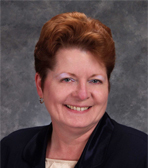 Leanne Hoagland-Smith
@coachlee
Visit website
| | | |
| --- | --- | --- |
| | Like this page? PLEASE +1 it! | |
Newsletter

Get advice & tips from famous business
owners, new articles by entrepreneur
experts, my latest website updates, &
special sneak peaks at what's to come!
Suggestions
Email us
your ideas on how to make our
website more valuable! Thank you Sharon
from
Toronto Salsa Lessons / Classes
for
your suggestions to make the newsletter
look like the website and profile younger
entrepreneurs like Jennifer Lopez.