Nathan Beckord
Venture Capital Author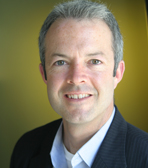 Nathan Beckord, MBA/CFA is a startup junkie. He has been helping startups launch, raise capital, and execute on business development deals for over ten years. He has worked on numerous deals, ranging from small seed and venture capital rounds on up to initial public offerings and complex transactions with Fortune 500 companies.
Nathan is Principal of VentureArchetypes, LLC (www.VentureArchetypes.com), a consulting firm focused on business plan and venture advisory, as well as www.StartupPartnerships.com, which provides on-demand business development consulting.
In addition, his resume lists the Equity Private Placement Group at JP Morgan in New York, the High Tech Valuation Services Group in San Francisco, and Access Venture Partners in Austin, Texas. Nathan has a BS in Commerce from Santa Clara University and an MBA in Finance and Entrepreneurship from the McCombs School of Business (UT Austin).
He was also a member of Venture Capital Fellows, VP of the Entrepreneur Society, and co-founder of ProjectStartup.org. His blog can be found at www.SeedStageCapital.com. Nathan is a Chartered Financial Analyst (CFA) and a member of the Association for Investment Management Research.
Download
Business Plan Outline VC Tips
Business Plan Outline and 12-step process for raising Venture Capital in this Quick Start Reference Sheet produced by VentureArchetypes, LLC.
Blog
VentureArchetypes Blog: Seed Stage Capital