Smart Women, Niche Marketing and Yoga Johnny
---
---
Free PDF Download
Lessons in Leadership From Women in Washington - By Joy Chudacoff
---
In my work with women, a frequent question is, "How important is it for me to finely niche my
marketing
message?" My answer is always, "Extremely important." The reason is 3-fold:
1. You save more time because you know exactly who you're looking for.

2. You save more money because you spend your marketing budget wisely.

3. When you provide a great service, you'll get highly qualified referrals from your satisfied clients to people they know who have the same problem.
Here's a quick case study to illustrate how effective this is:
In our community,
little league baseball
is quite popular. From February through June,
parents
spend 6-10 hours a week taking their kids to and from practice as well as attending games. It's a huge commitment and one many parents take seriously.
Enter Yoga Johnny.
Yoga Johnny is a pitching coach. He works with children who have a
desire
to be a pitcher in little league baseball. Yoga Johnny is a very smart guy. Baseball is played in every area of Los Angeles however, Johnny understands that our community is one where parents will do (and pay) just about anything to help their kids stand on the mound and pitch.
Johnny knows exactly who his ideal
client
is. It's not children who want to be pitchers. It's parents whose children want to be pitchers and are willing to pay for this level of coaching. He simply hangs out at the park where all the games and practices are located. When I think about Johnny's marketing model, it's really quite brilliant:
1. He's saving time
because he knows exactly where his ideal client hangs out.
2. He's saving money
because he only markets to his ideal client. He doesn't need to spend time running all over Los Angeles looking for his ideal client. They are all nestled together right here in one community.
3. He continues to get a steady stream of new clients
because everyone talks about the results their child gets when they work with Yoga Johnny.
Johnny also uses another
effective marketing
tool: Package pricing. You cannot hire Johnny one time. He requires that you commit your child to months of his training in order to see the desired results. He has a proven system that he uses and he doesn't deviate from it. He knows what works for him and the clients he serves.
I invite you to take a
few minutes
and answer these 3 questions:
1. Have I identified who my ideal client is? Can I describe her/him to someone? What problem do I solve for this person?

2. Am I spending marketing time and dollars wisely in places where my client will notice me?

3. Am I asking for rave reviews from my satisfied clients? Am I asking if they know others who might benefit from working with me?
Smart Women Entrepreneurs can learn a lot from a guy like Yoga Johnny.
Anything is possible. Everything is waiting for you.
*****
Related Articles
Home-based Business Idea: Yoga Instructor
Home-based Business Ideas for 2010 I
Are Men Smarter Than Women
How to Pick a Profitable Niche for Your Small Business
Allow More Abundance, Flow and Connection Into Your Business
Stop thinking ROI and start thinking ROW (Return on Women)
Marketing 102
Build Your Foundation
Use Smartphones to Get Fit
The Marketing Pyramid: How to Find Your Ideal Client
Get clear on your niche, claim expert status and get more clients
3 Popular Niche Marketing Misconceptions
5 Reasons Why it is Important to Have a NIche and What this Means
Small Business StartUp Advice Why Picking the Right Market Niche is So Important
Self Employment Marketing Plan 4 Tips to FineTune Your Niche Marketing
Define Your Niche and Improve Your Bottom Line
"Your Strategic Thinking Coach Shares Six Smart Marketing Strategies For Professional Service Firms"
Target Your Niche With Internet Marketing
Are MLM Companies For Women Only?
Smart Women And The 4 Entrepreneurial Phases
Free PDF Download
Lessons in Leadership From Women in Washington - By Joy Chudacoff
About the Author: Joy Chudacoff



RSS for Joy's articles - Visit Joy's website
Joy Chudacoff is the founder of Smart Women Smart Solutions®, a Professional Certified Coach and Motivational Speaker. A highly skilled group leader and business consultant, Joy has helped scores of women design the lives they choose to live. Helping women realize and achieve better ways of living is her passion, her purpose, and her business. As a wife and mother of two, Joy understands there is more to life than one's career. Like many women who are drawn to entrepreneurship, she inhabits a world that requires the integration of business with home life - and making time to nurture and care for herself. Joy works with women one-to-one, in groups and through speaking engagements, to help them define success on their own terms, identify outlets for their creativity, create businesses, and manage careers anchored in their most important values. Visit Joy's website, http://www.smartwomensolutions.com where you'll find more articles by Joy, upcoming workshops, Success Circles and her keynote speaking topics for women who are ready to begin the next phase of their life or career. You can contact Joy at (310) 454-2005 or by email, Joy@smartwomenslutions.com
Click here to visit Joy's website.

More from Joy Chudacoff
Smart Women Have a Winning Offense
Smart Women Dream Big
Smart Women Have a Good Eye
Smart Women Barbie and Madonna
Smart Women Get a Personal CheckUp

Related Forum Posts
Re: History of Women in Business in the United States
A ton of Great Women
Re: Are entrepreneur women more organized than men?
Re: Bill from Dallas
Re: Are entrepreneur women more organized than men?
Share this article. Fund someone's dream.
Share this post and you'll help support entrepreneurs in Africa through our partnership with Kiva. Over
$50,000 raised
and counting -
Please keep sharing!
Learn more.
Featured

Expert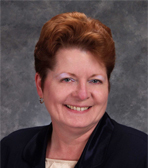 Leanne Hoagland-Smith
@coachlee
Visit website
| | | |
| --- | --- | --- |
| | Like this page? PLEASE +1 it! | |
Newsletter

Get advice & tips from famous business
owners, new articles by entrepreneur
experts, my latest website updates, &
special sneak peaks at what's to come!
Suggestions
Email us
your ideas on how to make our
website more valuable! Thank you Sharon
from
Toronto Salsa Lessons / Classes
for
your suggestions to make the newsletter
look like the website and profile younger
entrepreneurs like Jennifer Lopez.