Don't Worry, Be Happy!
---
---
Free PDF Download
Don't Underestimate The Power Of Persistence - By Kate Harper
---
"Most of us are just about as happy as we make up our minds to be." - William Adams
I have been reading up on Happiness recently, particularly "The 100 Simple Secrets of Happy People" by David Niven, Ph.D., but it was something I read in another book that got me thinking. In "Good Question! The Art of Asking Positive Questions To Bring About Positive Change" Judy Barber refers to hearing the Dalai Lama say "Be a happy person" and thinking that we should take on being happy as an activity, as a conscious choice. With the rise of Positive Psychology and much research into happiness and its effects, I think this is not such a bad thing to do. I don't think the idea is to become inanely happy, like someone going through life pretending that dreadful things are not occurring all over the world, but to be aware of our own feelings and to head any negative or destructive emotions off at the pass before they can wreak havoc!
As Judy Barber says, "happy people get on and do things. Happy people look for the good in a situation, find a cheering word to say, or look beyond themselves to what they can do for others." This is echoed by David Niven's book, which takes the 100 Simple Secrets and backs each one up with scientific research. It is really easy to read, as he has distilled the gobbledegook into terms we can all understand, whilst providing us with the references, if we should wish to investigate further. As I read through I am noticing that there are quite a few of the things that happy people do which I do too! I am pretty pleased about that!
One of the things I have been doing this year is making a daily Gratitude List. At the end of each day, I spend a little time thinking about my day and noting down those things I am grateful for in a little notebook. They can be really simple, such as being grateful for waking up on time or even finding a clean shirt to wear in your cupboard! I have found that as I continue to do this I am noticing more and more good things that are in my life and dwelling less on the not so good. That doesn't mean I am ignoring things that need to be done or faced up to, but when I do, I am doing it in a happier frame of mind. Today's list will be including gratitude for getting this article written and also for all of you who read it! Why not give it a go yourself?
Your attitude can affect the effectiveness of your actions. If you are half-hearted and negative about what you need to do, you are likely to be setting yourself up for failure. By choosing to approach the tasks with a can-do, positive approach, you are more likely to do a good job and move closer towards your goals. Choose to be a happy person and get on with it!
Is it your mood that has been putting you off? What needs to change to get you kick-started into action? Do you need support from someone to get going and keep going? Don't ever be afraid to ask for and accept help if you need it. I am sure that there is someone you can think of who would be happy to help.
Do you want to go through life being thought of as a grumpy, unapproachable person? If you are grumpy what can you do to change this? It might take a while to make the shift to being more positive (not manically happy, please!), however, once you've started it will add more enjoyment to your life. I know what I'd rather be like, don't you? However, don't let me tell you that you have to be a happier person when you really don't feel like it! That would probably make you even grumpier!
There is no
doubt
that those people who keep active and fit feel more positive than those who don't. The chemicals released in the brain as you exercise have something to do with it, but that is also backed up by the positive feeling of doing something active to maintain or increase your physically wellbeing. The satisfaction of putting yourself through your paces, whether on the dance floor, gym, swimming pool or on a bike lasts beyond the actual activity. Go for it!
What makes you happy? If it involves doing something creative, then make a plan to include it this week and every week. If you don't already do it, how about giving the Gratitude List a go. Or how about trying something new that you've wanted to do for ages? What is the first step? Picking up the phone? Checking out something on the internet? Asking someone if you could join in with something?
Many people gain satisfaction and happiness from helping others, or from being involved in their community. What could you do to help? However, don't worry too much about being happy. We can work on the happiness, if it is something new to you. I'll be happy if you're just slightly more cheerful!
Related Articles
Profitable Online Business Ideas and the Recession Part 2
What is the best way to develop my sales skills?
Know your magic numbers
Contribution
How can you make more of your customers open your emails?
Social Networking or Social Distraction
Spam: You probably hate it but can you define it?
Which Social Media Tool?
How to generate referrals
More crazy customers!
Why Worry?
Do You Deserve To Be Happy and Successful?
STOP WORRYING
Worry
Hacking Facebook Password with the help of free hacker tools for everyone
Get better results from email newsletters and promotional emails
How do I find a passionate and purposeful mentor?
Can you afford to make your email marketing more targeted? Can you afford not to?
STFU! Then Make Money...
Are you a Star?
Free PDF Download
Don't Underestimate The Power Of Persistence - By Kate Harper
About the Author: Kate Harper



RSS for Kate's articles - Visit Kate's website
Kate Harper is a Personal Development Coach, with a particular interest in Motivation and Wellbeing, working in the Highlands of Scotland. She helps people develop themselves to their fullest potential, with a focus on exploring what motivates them and also on their wellbeing – mental, physical and spiritual. Are you fed up with moaning about your life and have decided to do something about it - but don't know where to start? If that's you, then contact Kate NOW! She will work with you on what kind of future you want and what steps you need to take to get there. She'll be there to support you all the way.
Click here to visit Kate's website.

More from Kate Harper
A Spotlight On Commitment
When Youre Smiling
Dont Underestimate The Power Of Persistence
Ill Do It In A Minute Or Maybe I Wont
Its All In The Walk

Related Forum Posts
Re: Stay happy everyone
Re: How to Promote Your Blog – The Definitive Guide to Promoting
Re: Due Diligence, Market Research.. Ahead of the curve.
Re: Who hates cold calling?
Re: Businesswomen in the news
Share this article. Fund someone's dream.
Share this post and you'll help support entrepreneurs in Africa through our partnership with Kiva. Over
$50,000 raised
and counting -
Please keep sharing!
Learn more.
Featured

Expert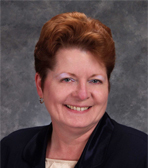 Leanne Hoagland-Smith
@coachlee
Visit website
| | | |
| --- | --- | --- |
| | Like this page? PLEASE +1 it! | |
Newsletter

Get advice & tips from famous business
owners, new articles by entrepreneur
experts, my latest website updates, &
special sneak peaks at what's to come!
Suggestions
Email us
your ideas on how to make our
website more valuable! Thank you Sharon
from
Toronto Salsa Lessons / Classes
for
your suggestions to make the newsletter
look like the website and profile younger
entrepreneurs like Jennifer Lopez.