Italy vs Holland
---
---
Free PDF Download
Stephen Covey Leaves a Legacy of Wisdom - By Michelle Weimer
---
I heard a story once about a woman who planned and planned to take a vacation to Italy, only to board the plane and land in Holland. Imagine her surprise when she realized she had reached the wrong destination. All her preparation, studying the Italian language, mapping out her trip, creating her itinerary, researching her destination, were all lost. Time wasted. Now she was somewhere she didn't want to be. She couldn't look past the disappointment of not being in Italy to see what a beautiful place Holland was too. Yes it was different then she had planned but as she began to open her eyes to her surroundings, she realized that she was still in a beautiful place.
Are you in the place you intended to be? Have you landed in Holland when you had planned to go to Italy? Can you let go of disappointment so that you can open yourself to the beautiful opportunities that await you? Now I'm not saying that you shouldn't strive for where you want to go in life, what I'm saying is that sometimes life leads us other places or takes detours along the way. Embrace the place you are right now. Find the lessons that this place is offering you. Find the beauty in it while you're there and enjoy it until you move to the next destination. After all, the journey of getting there should be half the fun. Who knows, if you open up to it and look around, you might find that it is exactly where you were meant to be.
Related Articles
Investing Yourself
Market Meltdown!
C House Italia signs franchise deal for Middle East
Lesson #3: Money May Have Much Worth, But It Has Little Value
Keith Springer Sacramento Financial Advisor Live on CNBC Analyzes Europe Crisis
Why have Goals and why are they important to you?
Worth his Weight in Gold: Giannini Takes on the Business of Banking
Lesson #1: Think Big About the Little Guy
How to Achieve the goals I have set?
Lesson #5: Branch Out To Build Your Base of Success
What is your SEO strategy missing with "one-way thinking"?
What are the 3 biggest challenges faced by supply chain/purchasing professionals today? (Survey Result 9)
Lesson #1: Do What You Love
Is Your Sales Training Demonstrating 20/80 or 80/20?
How to develop a European Social Media Strategy
Growing opportunities in China for Italian design
Lesson #2: Keeping Your Connections to Customers is Key
Lesson #2: Dream Big
Russell Simmons and Kimora Lee
How Enzo Ferrari Started Out: The Birth of an Automotive Visionary
Free PDF Download
Stephen Covey Leaves a Legacy of Wisdom - By Michelle Weimer
About the Author: Michelle Weimer



RSS for Michelle's articles - Visit Michelle's website
Michelle Weimer is a personal transformation and success coach, with over 20 years of experience in the self-growth industry. She specializes in creating awareness, teaching mindset mastery and empowering individuals who are fed up with being stuck in their current life situation so that they can achieve the lives they desire. She helps her clients to redefine themselves, restore value, find their purpose and rewrite their life story so they can live with passion and achieve success on their terms. Michelle has a Bachelor's Degree in Psychology, a Master's Degree in Counseling and is a certified coach, writer and speaker. Through her educational background and years of experience, Michelle has created a system that's proven to help individuals transform their lives and achieve success. To find out more about Michelle and get started on your transformation, visit http://www.MichelleWeimer.com and while you're there, be sure to sign up for you Free Transformational Change Starter Kit.
Click here to visit Michelle's website.

More from Michelle Weimer
A Tornado Blowing Through Your Life
The Little Things
Autumn is Approaching Take Rest
Living The Life You Have
What Mask Are You Wearing

Related Forum Posts
I thought social sites were a waste of time. How wrong I was
Shane Morand - OrGano Gold International
Making Money in Eastern Europe
Actress Sarita Chou
Share this article. Fund someone's dream.
Share this post and you'll help support entrepreneurs in Africa through our partnership with Kiva. Over
$50,000 raised
and counting -
Please keep sharing!
Learn more.
Featured

Expert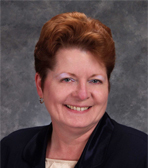 Leanne Hoagland-Smith
@coachlee
Visit website
| | | |
| --- | --- | --- |
| | Like this page? PLEASE +1 it! | |
Newsletter

Get advice & tips from famous business
owners, new articles by entrepreneur
experts, my latest website updates, &
special sneak peaks at what's to come!
Suggestions
Email us
your ideas on how to make our
website more valuable! Thank you Sharon
from
Toronto Salsa Lessons / Classes
for
your suggestions to make the newsletter
look like the website and profile younger
entrepreneurs like Jennifer Lopez.