Lorraine Cohen Articles
---
---
Knowing When To Say YES Or NO
With so many invitations and opportunities to grow your business, make money, enhance the quality of your life, knowing when to say yes or no can be confusing and overwhelming. Learn how to make wiser choices.
What's Guiding Your Decisions - Your Head or Your Heart?
Learn ways to discern when you are making decisions with your head or your heart which affects your results!
Being Present To Your Inner Brilliance
Learn key questions to ask when considering important business and life decisions
9 Ways to Leverage Your Radio or Teleseminar Interview
Learn 9 simple strategies to maximize radio and teleseminars to grow your business and reach a global audience.
5 Questions To Ask When Assessing Your Business Direction
Staying in any situation that is costing you peace of mind, self-worth, physical safety, your health… because of money can cost you more than you can imagine. Learn how to gain clarity about what your next business and life steps might be.
Life's A Journey Not A Race Or An Event
Imagine looking at your life as a series of invitations to be fully alive in each moment. See those situations that stretch you out of your comfort zone as healing and growth opportunities - blessings in disguise. Savor the people and moments that bring you joy. Slow down and bring your focus out of the past and future to the present moment to appreciate and receive the daily gifts that come your way.
Coaching Tip: Stop "Shoulding" Yourself
How often do you begin statements inside your head or out loud that begin with words like: I know I - should, shouldn't, need to, have to, supposed to…? These words create constriction and the illusion that you have a lack of choice. The ability to have choice and make our own decisions is an important freedom; a part of having free will and spiritual growth. Without the freedom to make choices we can feel powerless and hopeless.
Coaching Tip: Identify Your Core Values
Your values are the principles, beliefs and attitudes that guide your decisions, actions and behaviors. Your core values reflect who you are and represent your heart. They define and distinguish who you are as a person – what matters most to you, what you stand for (and stand on) as your inner foundation. When you act in a way that is in conflict with your heart, your life feels more like a struggle, unhappiness grows, you can feel disconnected from your SELF. When you make choices and take actions that line up with your values, you will experience greater peace and abundance.
Speech Patterns That Can Be Annoying To Listeners
What are some of your speech patterns? Some may be unconscious habits and trendy words or phrases. When overused (every other word, how you begin each sentence, a consistent way of responding without variation in a conversation), they can cost you the attention from others, dilute your message, and be very off putting.
Coaching Tip: Stop "Trying" and Start "Doing"
"Try" invites a wishy-washy attitude that gives people an excuse to bail out of committing to doing (or having) something desirable or undesirable. You cannot try to do anything. You either do or you don't. Ready to say YES to your dreams and desires?
About the Author: Lorraine Cohen



RSS for Lorraine's articles - Visit Lorraine's website
Rev. Dr. Lorraine Cohen, President of Powerfull Living, is a life coach, inspirational speaker, published writer, and broadcaster who has worked with thousands of spiritually-minded business owners, entrepreneurs, and leaders from a wide range of industries. Recognized as a cutting-edge expert in her field, Lorraine coaches people to create a profitable business, meaningful career, and fulfilling life by aligning with their spirit. An expert in breaking through fear and removing barriers to success, she shows people how to get unstuck; to break through the confusion and roadblocks so that they move forward in all areas of their life. Visit www.powerfull-living.biz to learn more about Lorraine's services, success products, and programs. Receive her free report '5 Secrets to Attracting Everything You Want!" View her new video, I say YES! at www.isayyesnow.com
Click here to visit Lorraine's website.

More from Lorraine Cohen
Success Worksheet
Powerful Living

Share this article. Fund someone's dream.
Share this post and you'll help support entrepreneurs in Africa through our partnership with Kiva. Over
$50,000 raised
and counting -
Please keep sharing!
Learn more.
Featured

Expert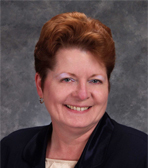 Leanne Hoagland-Smith
@coachlee
Visit website
| | | |
| --- | --- | --- |
| | Like this page? PLEASE +1 it! | |
Newsletter

Get advice & tips from famous business
owners, new articles by entrepreneur
experts, my latest website updates, &
special sneak peaks at what's to come!
Suggestions
Email us
your ideas on how to make our
website more valuable! Thank you Sharon
from
Toronto Salsa Lessons / Classes
for
your suggestions to make the newsletter
look like the website and profile younger
entrepreneurs like Jennifer Lopez.