STOP WORRYING
---
---
Free PDF Download
Why Do Certain People Press Our Hot Buttons? - By Lisa Phillips
---
Once acquired, the habit of worrying can be difficult to stop. Often our parents teach has
how to
worry
and society often dictates that if we don't worry, then we are irresponsible!
In fact, worrying is never useful. Our worries often snowball and our imagination run away with us with thoughts of imagined threats and terrible things happening. The more you worry, the bigger your worries become. Some people then even worry about all the time they have spent worrying!
Our worries can show up in many forms, we worry about the future, the present and things which may have happened years ago. We worry about what people think about us, whether we are successful and what will happen to us. You could also be worried about things which very probably will never happen. You may also find yourself worrying about events or circumstances which you don't have any control over. One of the key traits in a worrier, is they don't think they can handle what does happen and this is often down to a lack of self confidence. If we knew we could handle anything life throws at us, then we wouldn't worry about the outcome so much.
When people tell you to ' Stop Worrying' this doesn't mean stop caring about how things will turn out or preparing yourself for future situations. What it does mean that you should not worry to the point of doing nothing about it or fretting about things.
Here are a few of my top tips for
releasing
worries:
1)Start a worry journal and write your worries down. It will help just getting your worries out of your body and onto paper
2)Allow yourself 30 mins a day to worry about things and then STOP. Schedule in ' worry time' in your diary.
3)Take
action
to resolve your worries quickly. The moment the worry enters you head, immediately address it and let it go. Write a plan if you need to.
4)Stop taking
responsibility
for everyone and everything! Let go and let people live their own lives. Making mistakes is a normal part of life.
5)Accept that a lot of things in life are completely out of your control. Just
let go
and see what happens
6)Remind yourself that if the worse does happen, you can handle it! Seriously, what is the worse that could happen?
Related Articles
Planning Vs Worrying
About Worrying
How to Stop Worrying
8 Things That Sabotage Your Restaurant Marketing
PAST, PRESENT AND FUTURE TENSE
How To Avoid Failure With Online Business Opportunities
Escape the Worry Trap
Entrepreneurs Learn This Lesson Dont Sweat The Small Stuff
Take Action, Even When You Aren't In The Mood
How to use affirmations to find meaning and move faster 2(2)
OVERCOMING STRESS
Managing A Panic Attack At Your Place Of Employment
How Celebs Can Deal With Failure
Today's Mice Nibbling on Tomorrow's Cheese
Some Tips On Managing The Fear Of The Future
Stop Worrying about Sales
The Five Bandits of Time
THE WAY WE SEE THE PROBLEM IS THE PROBLEM
How To Stop Procrastination
Managing The Fear Of Failure In Business
Free PDF Download
Why Do Certain People Press Our Hot Buttons? - By Lisa Phillips
About the Author: Lisa Phillips



RSS for Lisa's articles - Visit Lisa's website


Lisa Phillips is an experienced Life Coach and NLP Practitioner. She contributes to many successful magazines and her hugely popular DIY Coaching Manual reveals everything you need to know from achieving exciting goals, to identifying and releasing toxic emotions. http://www.amazingcoaching.com.au/diy-ebook.html

You can also sign up to Lisa's free newsletter at www.amazingcoaching.com.au
or follow her lighthearted blog at http://spiritualandirritable.blogspot.com/


Click here to visit Lisa's website.



More from Lisa Phillips
Love Affirmations
Goddess Affirmations
Free Self Esteem ebook
Resentment
Feeling Grateful?

Related Forum Posts
Re: Make your own path. Be your own hero.
Share this article. Fund someone's dream.
Share this post and you'll help support entrepreneurs in Africa through our partnership with Kiva. Over
$50,000 raised
and counting -
Please keep sharing!
Learn more.
Featured

Expert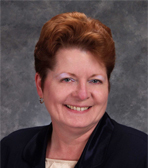 Leanne Hoagland-Smith
@coachlee
Visit website
| | | |
| --- | --- | --- |
| | Like this page? PLEASE +1 it! | |
Newsletter

Get advice & tips from famous business
owners, new articles by entrepreneur
experts, my latest website updates, &
special sneak peaks at what's to come!
Suggestions
Email us
your ideas on how to make our
website more valuable! Thank you Sharon
from
Toronto Salsa Lessons / Classes
for
your suggestions to make the newsletter
look like the website and profile younger
entrepreneurs like Jennifer Lopez.