Solo Travel: It Doesn't Have To Be Lonely
---
---
Free PDF Download
3 Step "Success Factor" Exercise - By Ann Ronan
---
Between 2000 and 2006, I took three trips to Europe happily on my own. I drove all over Ireland, then journeyed to Venice & Florence and finally fulfilled a dream of going to Paris. Some things I learned:
Even though I was a fiercely independent traveler- in retrospect- I wish I would have done some parts of each trip as tours - a half day bus tour, a walking tour, maybe a guided tour of the Louvre. That would have given me an opportunity to meet some traveling companions and get the inside scoop from a knowledgeable guide.
I really do suck at learning languages. I wish I'd had a translator app and a smart phone! I did manage to learn a few useful phrases -it does go a long way in warming people up to you. I found an Irish pub in Paris (really!) filled with Aussies and some Brits so I got a dose of English most every night before heading back to my hotel. In Italy, I hung out in the centrally located piazzas every night -they're always filled with people out for a stroll and socializing, sort of like hanging around Camino Capistrano in San Juan in the early evening - I almost always met someone who spoke English to chat with for awhile.
People in Ireland live up to the hype about Irish hospitality -pick one of the plentiful pubs -sit at the bar (even if you're going to sip a soft drink) and in no time- you'll find a friendly conversation. Riding the city tram in Dublin led to several enchanting conversations - I chatted with a group of teens who had me laughing so hard it hurt, or as they said, they put me "in stitches." On another tram ride I enjoyed a lively conversation about my Kindle with a curious elder.
At the Dublin airport, waiting for my plane home, I met the "Seven Widows." I had left a book, Anam Cara by John O'Donahue, on my bar stool in a packed airport pub, hoping it would still be there when I got back from a restroom stop. When I got back to my seat, the Seven Widows were surrounding my stool, cooing over the book. Turns out they loved the author too. They told me their story: each was a widow and they traveled frequently together. They were on their way to the Canary Islands. They insisted I join them in drinking Guinness and blackberry brandy and in no time, we were truly Anam Cara which means "soul friends."
The joys of traveling alone include doing what you want, when you want, while offering plenty of opportunities to meet new people -both fellow travelers and the locals. If you've been dreaming of traveling -don't put it off because you're single. Pick a destination, choose a date and start announcing to everyone you know that you're going. Now you're on the way to turning your travel dream into the experience of a lifetime!
Related Articles
Being A Lonely Network Marketer Is Not Necessarily A Bad Thing.
Solo Ads- Start writing them today!
Basic Information About Solo Ads!
Safelist Solo Ads Versus Solo Ezine Advertising
Loneliness in Business
Solo Entreprenuers And Team Work - A Difficult Proposition
All About Solo Ads
Female Entrepreneurs See How To Grow Your Business With Solo Interviews
Straight Talk
Get better results from email newsletters and promotional emails
Reasons Why YOU Should be Traveling More
Best Travel Agent Programs
How To Make Money From A Blog Article
Last Minute Tax Advice for the Solo Entrepreneur
An Unfair Edge ? Offer Customer Financing At No Cost To Your Company! A Financial Program Via Canadian Vendor Leasing Works
Travel Agent Programs
Internet Marketing Tips for Travel Professionals
The Law of the Category
Generating Leads through Internet Marketing For Travel Professionals
The Pros and Cons of 2 Backlink Analyzing Tools – SEOMoz Vs SoloSEO
Free PDF Download
3 Step "Success Factor" Exercise - By Ann Ronan
About the Author: Ann Ronan



RSS for Ann's articles - Visit Ann's website
Ann Ronan, Ph.D., founder of Authentic Life Institute is an author, speaker, and self employment expert. Ann delivers smart, simple ways for people to start businesses based on their passions and to create marketing systems that work. Her articles, products, and books have motivated and inspired readers in numerous print and online publications. She regularly leads coaching programs, teleseminars and live workshops, bringing the message to audiences internationally that living a purpose-based life will bring prosperity and success.
Click here to visit Ann's website.

More from Ann Ronan
Put Money In Your Pocket With Sizzling Sales Copy
Meaning of Life
4 Secrets to Setting Goals Goals Youd Really Love to Achieve
PR Basics for Your Entrepreneur Success Part I
Uncovering Your Passions

Related Forum Posts
Re: Did you buy into the iPhone 3G craze?
Re: Looking for business partners in travel and telecom areas
Re: Why Some Websites Sell and Others Don't?
Facebook Fan Pages
Re: How can I promote my site?
Share this article. Fund someone's dream.
Share this post and you'll help support entrepreneurs in Africa through our partnership with Kiva. Over
$50,000 raised
and counting -
Please keep sharing!
Learn more.
Featured

Expert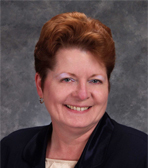 Leanne Hoagland-Smith
@coachlee
Visit website
| | | |
| --- | --- | --- |
| | Like this page? PLEASE +1 it! | |
Newsletter

Get advice & tips from famous business
owners, new articles by entrepreneur
experts, my latest website updates, &
special sneak peaks at what's to come!
Suggestions
Email us
your ideas on how to make our
website more valuable! Thank you Sharon
from
Toronto Salsa Lessons / Classes
for
your suggestions to make the newsletter
look like the website and profile younger
entrepreneurs like Jennifer Lopez.