"Shift Lag" ... Minimizing The Effect Of Nightshifts
---
---
Free PDF Download
Less Working Hours Do Not Improve Aussie Work Life Balance - By Dr. Paul Lanthois
---
Doctors, nurses, paramedics, police, firemen, truck drivers, pilots, miners, bakers, computer programmers, waiters, gas station attendants, journalists,and cleaners...the list is endless. Our everyday life that we take for granted is underpinned by the tireless efforts of a whole nocturnal society of workers who work the graveyard or nightshift. Having to spend the majority of your waking life under the cover of darkness not only takes its toll mentally and emotionally but also places a heavy physical toll on your body.
Research shows that people working the nightshift have an increased
risk
of
sleep
disorders,
heart
and digestive problems (1, 2). In addition studies have shown that shift work leads to poorer concentration, impaired judgment dramatically lowering the efficiency and dramatically increasing the risk of accidents and injuries (3).
Let's face it, there isn't a way to completely eliminate the energy-sapping effects of nightshifts (shift-lag) there are many options to help you cope better and minimize your risk of accidents or injuries. The key is to try to keep the order of your routine similar to someone working during the day. The only difference is that your routine starts at a different time of day...
Sleep A Bit More
Because even low levels of light can inhibit the production of your natural sleeping drug, add an extra hour onto your normal sleep to compensate for the poorer quality sleep during the day. Aim for 8-9
hours of sleep
during the day when you are on nightshift.
Sleep In The Dark
Aim to sleep the whole 8-9 hours at once rather than breaking it up into smaller sleeps. Allow yourself time before you start work to exercise, have your substantial afternoon /evening breakfast, prepare for work and commute to work. Close your
curtains
and doors and make your room as dark as possible for sleeping during the day. This encourages natural
melatonin
production that will encourage sleeping. Some people say that sleeping masks also help them to block out any residual light and earplugs help to stop them from being woken up by noise.
One major
mistake
many people do once they have finished their nightshift is to go home and go straight to sleep. This often results in waking up nine hours before they start their nightshift. I must point out that this is dangerous!
It means that by the end of your eight-hour shift you will have been awake for 17 hours. Two studies (4, 5) have shown that being awake for this period of time has the same effect on your work performance as having a blood alcohol reading of 0.05 % massively increasing your chances of hurting yourself or someone else. And remember, many of you are risking your life and the lives of others by then driving home in this state of "drunken tiredness"!
Get Some Sun Or Bright Light
Whether it is before or at the end of your nightshift ensure you that you spend some time out in the sun every day. Not only will it help with vitamin D production but also the sunlight will help regulate the sleep/awake cycle. Try to work in as bright as light as possible. This inhibits the production of the sleep-inducing chemical, melatonin helping you to feel more alert and awake.
Limit Shift Changes
Your circadian rhythm or body clock adapts better to a consistent routine. Establish a regular time of waking up and going to bed and request to stay on the same shift schedule for as long as you can. It generally takes two nights sleep following the last night shift for normal sleeping patterns to be restored (6). The more consistent your roster is the less you will have to deal with the effects of this 'shift lag.'
Exercise Before Your Evening Shift
Because
exercise
has been shown to increase your metabolism you need to do the exercise before work so your work can
benefit
from the greater energy.
Power Night Naps
10 to 15 minute power naps during an evening coffee break has shown to best improve your alertness on the
job
(7) thereby reducing the risk of
workplace
accidents. Longer naps were shown to cause a post-sleep drowsiness for the following hour.
Limit Caffeine Intake To The Start Of The Shift
To maintain alertness for the start of your shift a couple of cups of coffee are okay in the first half of your shift can help. But drinking coffee towards the end of your shift has been shown to interrupt your sleep plans for later in the day (8).
References:
1) Costa G. Shift work and occupational medicine: an overview.
Occup Med (Lond)
2003; 53:83-8.
2) Harrington JM. Health effects of shift work and extended hours of work.
Occup Environ Med
2001; 58:68-72.
3) Folkard S, Tucker P. Shift work, safety and productivity.
Occup Med (Lond)
2003; 53:95-101.
4) Dawson, D., Reid, K., (1997) Equating the performance impairment associated with sustained wakefulness and alcoholic intoxication, Center for Sleep Research, University of South Australia.
5) Williamson, A. et al (2000) Development of measures of fatigue: using an alcohol comparison to validate the effects of
fatigue
on performance, Consultant Report CR 189, Australian Transport Safety Bureau, Canberra.
6) Kerstedt T. Shift work and disturbed sleep/wakefulness.
Occup Med (Lond)
2003; 53:89-94.
7) Brooks A, Lack L. A brief afternoon nap following nocturnal sleep restriction: which nap duration is most recuperative? Sleep 2006; 29: 831-840
8) Hindmarch, I. Et al. A naturalistic investigation of the effects of daylong
consumption
of tea, coffee and water on alertness, sleep onset and sleep quality. Psychopharmacology (Berl), 2000 Apr: 149 (3): 203-16
Related Articles
Winning Isn't Everything…
Who will be the supply chain poster child in 5 to 10 years?
Change Your Mind and Change Your Life
Tips & Tricks for Appealing Property Taxes
Success Programming
Google AdSense Strategies – Anticipating and Maximizing Holiday Season Revenue
The Placebo Effect
Dealing with Abrasive Personalities: Is it them or you or both?
Heard Of The New Paradigm Shift In Business Lines Of Credit ? ABL Asset Based Finance Is Changing Canadian Business Financing
From Prospect to Client in Thirty Seconds
Aligning With Your Prosperity
How to Get the Accurate Mobile Customer Experience
Can You Change Your Destiny?
Get Rid of Conflict in Your Organization
3 Simple Shifts to Success in the New Economy
Warning ! Not Using AR Finance Could Be Hazardous To Business Health . Receivable Financing Via Factor Funding in Canada
The questions which lead to nowhere
The Symptoms of Stress and why you need to know them!
Mubarak Abdullahi's home-made helicopter takes Nigeria's Kano Plains by storm
Sales Coaching Tips
Free PDF Download
Less Working Hours Do Not Improve Aussie Work Life Balance - By Dr. Paul Lanthois
About the Author: Dr. Paul Lanthois



RSS for Dr. Paul's articles - Visit Dr. Paul's website
Dr. Paul Lanthois is a chiropractor, speaker and work life balance expert. He is the director of The Work Life Balance Foundation which provides health, stress management and work-life balance lifestyle programs specifically for businesses and their employees. Dr. Lanthois has been a successful Australian chiropractor for nearly 20 years. He has spoken to many business and community groups such as Optus Telecommunications, St. George Bank and the SA Police Force. For two years Dr. Lanthois was the coordinator of health management at Action Coach (formerly Action International) Billionaire in Trainingï¿ Entrepreneur seminars. His academic background consists of: - A Masters of Chiropractic at Macquarie University, Sydney, Australia. - A Post Graduate Diploma of Chiropractic Sport Science, Macquarie University. - A Bachelor Science (majoring in Anatomy and Physiology), University of Adelaide. He is a member of the American College of Sports Medicine and the International Foundation For Nutrition and Health. Perhaps his most important qualification is that he successfully overcame his own energy burnout while managing two companies and raising a family and has developed a step-by-step proprietary process to recharge the weary and re-ignite the burned-out. Dr. Lanthois new book : From Burnout To Balance In 4 Weeks: The Business Health Program To Boost Morale and Productivity is due to be released in November, 2009.
Click here to visit Dr. Paul's website.

More from Dr. Paul Lanthois
Are Your Friends A Health Risk Are You A Health Risk To Your Friends
Why Entrepreneurs Need To Exercise Differently Than Other People
Successfully Kicking Unhealthy Habits
Put Life Into Your Work And Put Work Into Your Life
Why Most Vitamin Supplements Give You Expensive Urine

Related Forum Posts
Share this article. Fund someone's dream.
Share this post and you'll help support entrepreneurs in Africa through our partnership with Kiva. Over
$50,000 raised
and counting -
Please keep sharing!
Learn more.
Featured

Expert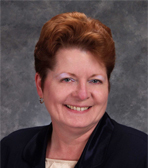 Leanne Hoagland-Smith
@coachlee
Visit website
| | | |
| --- | --- | --- |
| | Like this page? PLEASE +1 it! | |
Newsletter

Get advice & tips from famous business
owners, new articles by entrepreneur
experts, my latest website updates, &
special sneak peaks at what's to come!
Suggestions
Email us
your ideas on how to make our
website more valuable! Thank you Sharon
from
Toronto Salsa Lessons / Classes
for
your suggestions to make the newsletter
look like the website and profile younger
entrepreneurs like Jennifer Lopez.