Live Purposefully To Discover Your True North.
---
---
Free PDF Download
How To Find New Ways To Experience Career Fulfillment - By Iyabo Asani
---
Many of my clients ask me how they discover their life purpose. It took some time to really think through how I can communicate how you go about discovering your life purpose because it has been an intuitive process for me.
First, understand that you have a wealth of wisdom within.
Second, understand that you are hungry for more direction in your life. That is why you are on this quest.
Third, understand that everything you want, need or
desire
is available to you in full abundance.
If you are on the spiritual path, you have probably invested time and energy into developing yourself. Well, now you want some direction in order to channel all that energy and knowledge.
You already know the "who" of your life. You know who you are.
Next smart question to ask yourself is, "How do I want to live out the "why" of my life? To be able to answer this question, you want to know your purpose in life.
Many people just do not take the time to ask themselves what their purpose is. You have a purpose that is grand, beautiful, fulfilling and of service to others.
I know that because that is what purpose is about. It is about living your life beyond yourself. It is about living a life that is uniquely yours, being relevant, and impacting others positively.
You got an
education
because you wanted to live out a life of purpose. Before you got into the career you are in right now, you had fantasies about it. You had fantasies about how it would all play out. When you thought about your career, your thought you would feel successful and fulfilled. However, you may be feeling off track from your purpose.
Your life purpose is your True North - Your guiding compass for your life.
If you are currently experiencing burnout from your career or your job, congratulations! This is information from your genius within that your work life is not in alignment with your life purpose.
So, if you do not know it yet, you want to get super clear about what your life purpose is. How?
Here is a simple exercise to tap into your life purpose:
Think back to your childhood, when you were about five or six. What was your favorite activity? What activity did you do that got you in trouble?
This is an important exercise. You can read the clues from this era in your life. For instance, if you loved to play dress up and steal your mom's lipstick and wear it, chances are that you are a real fashionista. You might discover that you
love
fashion so much, you make a career change and get into the fashion industry. If as a kid you loved taking the back of the tv apart, then what are you building today?
You may have liked to write and read. Those attributes will continue in your life now. So follow the breadcrumbs from that trail. These are all indicators of your life purpose.
Now, for the select few on planet earth, they may be very aware that their life purpose is tied into something very specific such as climbing Mount Kilimanjaro. However, for the rest of us , that may not be the case. Don't despair! If you cannot pin point just one thing, you might actually have many different ones. That is OK, too. Remember that life is a continuous
journey
and not just a destination.
What is important is living purposefully. Living purposefully means living mindfully with your values in mind so that you can best serve yourself and the rest of the world.
Implement mindfulness tools into your daily life and you will be pleased with the results.
Related Articles
Isolation is Fatal - Sales and Marketing Training
In Life - What is my Purpose?
Stressed Out? Purposefully & Playfully Pivot through the Holidays
Sell to a Starving Crowd
Getting to your North Pole
You Create Your Own Reality
Leadership by the Living the Values
Exploration Can Bring Inspiration
LEADERS PURSUE PASSION WITH WILLINGNESS TO DIE FOR IT.
5 Mental Attitudes of Winners
100 (Or So) Ways to Succeed #102
Network Marketing Business Canada: A Place to Start a Business
The Perfect Mistake - the impact of perfectionism on peak performance
Top Causes of EMR Implementation Failure
Wealth Creation
Home Business Expert: Importance Of Consistency & Persistence
Lesson #5: Find Your Passion
North Korea's Nuke & Missile Tests Shake up the Yen!
What Is Personal Mastery?
Pharaohs and Vikings
http://www.thesmallbusinessguru.com
Free PDF Download
How To Find New Ways To Experience Career Fulfillment - By Iyabo Asani
About the Author: Iyabo Asani



RSS for Iyabo's articles - Visit Iyabo's website
Iyabo Asani is a life and business coach. A former lawyer, she left the practice of law after twenty years and now, she helps empower smart boomer men and women to attract abundance by discovering their gifts and talents within their Inner Genius.

The series of articles on this site are part of a 40 page report by Iyabo Asani on "How to Reinvent Yourself at Midlife and Maintain Your Sanity." If you would like a free copy of the full report, please visit: http://www.CoachIyabo.com/reinvent
Click here to visit Iyabo's website.

More from Iyabo Asani
Live Purposefully To Discover Your True North
How To Create A Business Based On Your Values
Do You Want to Reinvent Your Life
How Do You Define Success
How to Develop Conscious Habits

Related Forum Posts
How Quick is That
Diamonds vs. squares
Just want to say Hi!
Expanding to North America?
Re: SEO...
Share this article. Fund someone's dream.
Share this post and you'll help support entrepreneurs in Africa through our partnership with Kiva. Over
$50,000 raised
and counting -
Please keep sharing!
Learn more.
Featured

Expert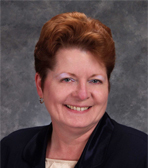 Leanne Hoagland-Smith
@coachlee
Visit website
| | | |
| --- | --- | --- |
| | Like this page? PLEASE +1 it! | |
Newsletter

Get advice & tips from famous business
owners, new articles by entrepreneur
experts, my latest website updates, &
special sneak peaks at what's to come!
Suggestions
Email us
your ideas on how to make our
website more valuable! Thank you Sharon
from
Toronto Salsa Lessons / Classes
for
your suggestions to make the newsletter
look like the website and profile younger
entrepreneurs like Jennifer Lopez.