Getting to Know Yourself
---
---
Free PDF Download
Why Time Management Is Overrated - By David Bohl
---
Most people think they know themselves pretty well, but how well do you really know yourself? Do you know exactly how you feel about certain things and why, or do you tend to judge how you feel by how you think you should feel? Are you comfortable with your feelings and the "inner you," or is that uncomfortable?
Getting to know yourself may be a little different from getting to know the new neighbor or that attractive blond in your building, but it doesn't necessarily have to be harder to really get acquainted with you.
You may not be able to invite yourself out for a cup of coffee to get acquainted, but you can spend time alone, with no music or noise or interruptions, and use that time getting to know yourself better.
You may want to ask yourself questions about how you feel about things that have been bothering you or that are important in your life at the time. You might find that writing down the question and then writing the first answer that comes to mind makes this process easier.
You may find that just contemplating or meditating on a subject helps you find out your true center in that area and helps you know what you think and believe.
Some people find that doing art or writing creatively helps them discover who they really are, and this has the advantage of being something people generally enjoy, whereas just "getting to know me" can be an off-putting idea.
One mistake people make in trying to learn more about themselves is that they think of it not only as a one-time thing, but as a relatively fast process.
In fact, getting comfortable with who you really are on a very deep basis can take a very long time, depending on how disconnected you are from your true self. It's almost never something that can be done on one weekend retreat to "find yourself."
The good news about this time investment is that it allows you to really grow in the relationship with yourself. It's not a quick fix, but it is a true grounding in who you are, what you believe and what's important to you.
This is the kind of time you would spend getting to know a best friend or a future life partner, rather than just a work colleague or a golfing buddy.
By treating yourself as this important and by honoring the time and emotional commitments, you can truly become a friend with yourself and find the true self you've probably been missing all this time.
And is it worth it? Most people who have gotten to know themselves on a deeper basis think that it is well worth the effort and that they are more deeply happy and fulfilled because of it.
To get to know yourself better,
• Schedule some time each week to spend with yourself
• Think about issues in your life about which you are not clear, and work on clarifying your feelings
• Keep a journal about your discovery of yourself
Related Articles
Free PDF Download
Why Time Management Is Overrated - By David Bohl
About the Author: David Bohl



RSS for David's articles - Visit David's website
David B. Bohl has been on a truly unique journey. Prior to launching his coaching practice, David gained his life's experience and knowledge as an entrepreneur, business owner, venture capital investor, and philanthropic patron, as well as from the hierarchical world of a global investment bank. Upon "succeeding" at each stage in his professional life, David slowly began to realize that a change was in order. It seemed that instead of reveling in the joys of life, he, like most of us, had bought into a seemingly impossible mandate - a relentless strive to get further in life at almost any cost. He divested himself of all of his business holdings and began his pursuit of a more enjoyable and rewarding life. In time, David established REFLECTIONS Coaching LLC, where he now serves as a personal coach, lifestyle mentor, educator, and author. To learn more about this step-by-step strategy for Living YOUR Life YOUR way, and to sign up for his 9 FREE Tips for Finding Happiness in a Fast-Paced World, free teleseminars, free Special Report, free bi-monthly ezine and more, go to: http://www.SlowDownFAST.com
Click here to visit David's website.

More from David Bohl
Entrepreneurs and small business owners need to take ownership of worklife balance discussion
5 Ideas for Managing Change
Its Never As Bad As You Expect
Old Creeds vs New Creeds
Your Life Might Be Unbalanced If

Related Forum Posts
Share this article. Fund someone's dream.
Share this post and you'll help support entrepreneurs in Africa through our partnership with Kiva. Over
$50,000 raised
and counting -
Please keep sharing!
Learn more.
Featured

Expert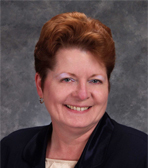 Leanne Hoagland-Smith
@coachlee
Visit website
| | | |
| --- | --- | --- |
| | Like this page? PLEASE +1 it! | |
Newsletter

Get advice & tips from famous business
owners, new articles by entrepreneur
experts, my latest website updates, &
special sneak peaks at what's to come!
Suggestions
Email us
your ideas on how to make our
website more valuable! Thank you Sharon
from
Toronto Salsa Lessons / Classes
for
your suggestions to make the newsletter
look like the website and profile younger
entrepreneurs like Jennifer Lopez.