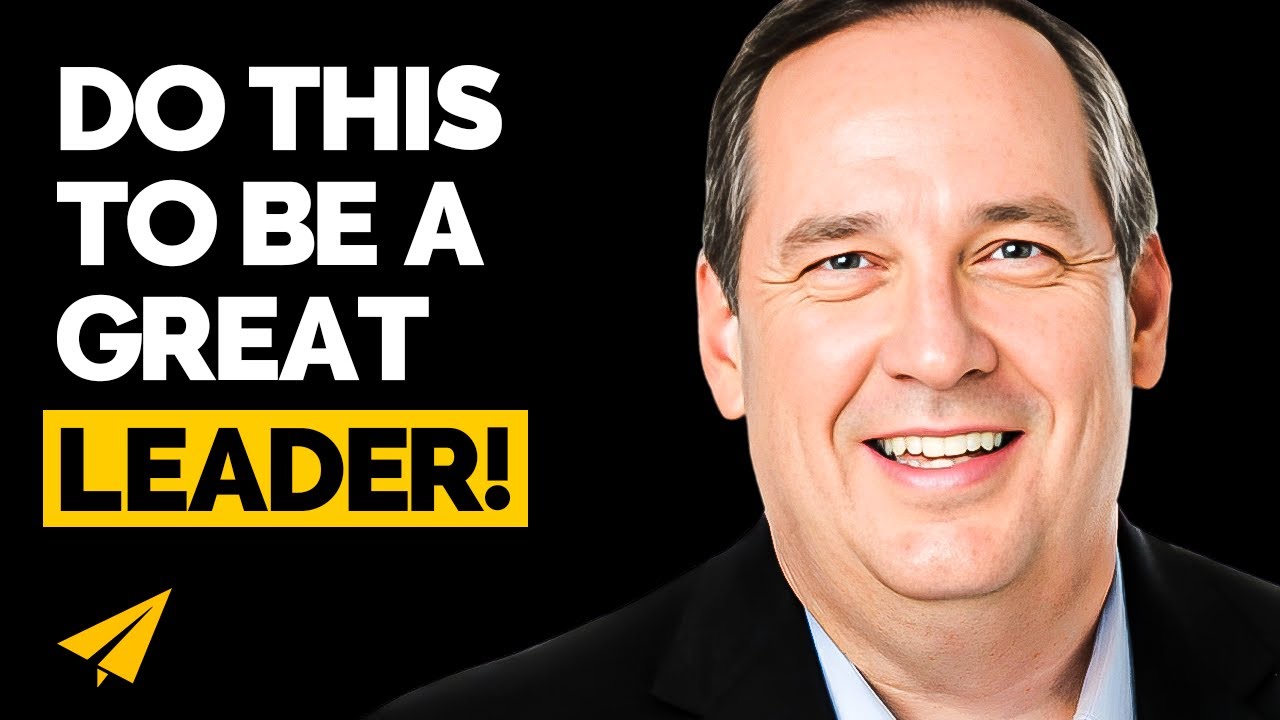 Good morning Believe Nation!
Today's message is "be a great leader." Over to you, John Addison.
Weather veins typically are politicians, where whatever way the wind's blowing or whatever the mood of the moment is, whatever the polls say, they spin that direction. Leaders are lighthouses, there's a consistency to it, there's a strength to it.
Lighthouses are only needed when the weather's stormy, when it's beautiful they're just a pretty building. But when the seas are stormy and it's dark and rainy and foggy, that's when you need a lighthouse, a leader has to be a rock. Someone of consistency with the storms whether it's in business, the economy, whatever's happening to the organization that you're over, that you're a human Alka Seltzer, you calm the organization.
"Great leaders are people that when maybe everything is hectic and chaotic, but when people see them, hear from them, they're calmer. I believe a peaceful mind generates power." – John Addison
I've worked for people that were quote en quote leaders, who would bring a bucket of gas to a fire and make it just turn it into a blaze by how they reacted to it. Great leaders are calmers, great leaders are people that when maybe everything is hectic and chaotic, but when people see them, hear from them, they're calmer. I believe a peaceful mind generates power.
Evan Carmichael
If you want to do something great then you're going to need to build a team, whether it's in business, whether it's some other movement that you want to build, if you want to do something great, you can't do it alone, you need a team!
And so many people go through this as they're building their business, often they hire the wrong person at the start and it doesn't work out, and they say "you know what, forget this, I'm just going to go back "to doing everything myself!" And that is not the answer.
The answer is to learn how to be a better leader. As your organization gets bigger and bigger and bigger and bigger, your role, the contribution you're giving actually diminishes. If you have 100 people in your company, the thing that you're doing day in and day out is minor compared to what your 100 other people are doing for you.
When you're solo you're doing everything, when you bring on one person maybe you're doing still 75% of the value because you're the best at what you do, but then as you start bringing more people on, your contribution diminishes, and so yes you're focusing on what you can become the best in the world at, but your greatest contribution is going to be leading your team to help unlock their potential and allowing them to be the best in the world at what they do.
We don't go to school for leadership, we don't really learn leadership at high school, we don't learn leadership at university, there's no course you can take, maybe you join a sports team and maybe you had a coach who was amazing who guided you, but this isn't part of the process for most people.
"If you want to do something great then you're going to need to build a team, whether it's in business, whether it's some other movement that you want to build, if you want to do something great, you can't do it alone, you need a team!" – Evan Carmichael
Most people aren't trained in leadership. This is why I think understanding your one word is really important, when you know what it is that you stand for, then it's way easier to lead a group of people, it's way easier to build a team of people who are aligned with what you're trying to do.
I believe great leadership is about unlocking the potential in the people on your team. They're working on a certain standard which may already be high but you see them being able to work up here.
And your job is to help them close that gap through believing in them, through pushing them, through training them, you have to help them close that gap, that's what I believe a great leader does and the way to do it, the easiest way in my experience is through understanding their one work in their credo. Understanding what drives them. They are giving you the tools to help push them.
So for example somebody really values creativity, versus somebody who really values grit. Hard work and grit versus creativity, those don't have to be opposites, but it's something that they really value. And so yes we have organizational goals, here's what we're trying to reach, I want to help entrepreneurs, I want to get to one million subscribers, that's our next goal, we're aligned around that.
But the people on my team, how do we go and accomplish it? If somebody really values creativity then I need to push them on creativity, I need more creative solutions. I need creative editing, I need creative videographing. Is that a word? I need creative thumbnails, I need more creativity. Where if somebody's word is grit or part of their credo was grit, then I need them to work harder.
I need them to push themselves. If somebody's word is "extraordinary," then how can we make this more extraordinary? What do we need to do, I need extraordinary thumbnails I need extraordinary videography, I need extraordinary editing. I can't make somebody who values creativity and push them to extraordinary, it's just not who they are, there's going to be a disconnect.
So understanding what our goal is, having a common goal and then giving people the flexibility and freedom to help you accomplish that goal in a way that best suits them and you understanding them, their one word, their credo, they're giving you the tools to push them. They're giving you the tools to close that gap, between where they're at now and where their potential is which in my view is the ultimate goal of a leader.
Question of the Day
So the question today is I'm curious, are you a leader and how many people are on your team? Could be full time, could be contractors, I'm curious how many people are on your team right now, leave in the comments below, super curious to find out.
I also want to give a quick shoutout to Daniel Burgess, Daniel thank you so much for picking up a copy of my book, Your One Word, really really means a lot to me man, and I hope you're enjoying the read. So thank you guys again for watching, I believe in you, I hope you continue to believe in yourself, and whatever your one word is.
I'll see you guys again tomorrow morning for another show of Entspresso.
---
BONUS
Be A Great Leader
Robert Kiyosaki
My last paycheck, I still remember it clearly, it was one of the worst and the best days of my life. I was in Puerto Rico, I was working for Xerox, and my boss gave me my last, it wasn't a paycheck, it was a bonus check, I think it was about 30,000 bucks, taxable, only problem with that.
So I get this check and I went "holy mackerel." I was excited but i was also disturbed. And so this other guy comes up to me, his name was John, and John says to me, "you're going to be back," I said "why?" He says "because you're going to fail." I looked at him and said "look," few explative words, because that's what he did, he left Xerox, failed and came back. I said "look da da da, you failed and you came back, "but I'm going to fail and I'm never coming back," and that's the attitude, you know what I mean? If you say "well if I fail I'll go back to Mommy and Daddy," then that's what you'll do.
So if you fail, that's when I became an entrepreneur because I had no money, I had no money for years. I didn't have a paycheck. But that's what my rich dad encouraged me to do, he said when you don't have this paycheck, you get hungrier, smarter, and it's a test of your character.
Will you become a crook, will you become dishonest, will you cheat and steal, or will you become a better human being? So really that's the benefit of becoming an entrepreneur, you really find out who you are when you don't have anything.
When you're an entrepreneur and you're going to be a big entrepreneur, leadership skills and communication skills are more important than a law degree. So I have another boko that just came out, it's called The Eight Lessons in Military Leadership, and the military, went to Military Academy and all that.
From day one you're learning leadership, day one at the academy I have to stand in front of 20 18 year old kids and go "section, 10 hut!" And that's when they're going to say "screw you." so that's when you learn to be a leader.
Now as you said to me when we first met, the trouble with the military, they're a little rough. So I had a hard time when I came back from Vietnam and I went to work for Xerox and people don't like the idea of calling them an asshole and f-head and stuff like that.
Interviewer: Every other word is a curse word in the military.
Hey f-head, you're not doing this. But they don't,  "I'm going to call the HR person!" I better make some changes, you know what I'm talking about?
Interviewer: Of course I do.
You can't talk straight in corporate America.
Interviewer: In the military you can.
You have to, they love it.
Interviewer: You actually get promotions if you do it in the military.
When I got called names it was "oh the guy likes me." So that's why all you guys who are military veterans, you have probably the number one skill to be an entrepreneur which is leadership, the ability to listen, to not take it personally, and still get the job done. It is the best training in the world. Saddest saying about leaving the military was leaving the guys behind there. They were some of the best in the world and they weren't all college graduates, they were just gunners, mechanics, all this stuff.
Interviewer: Camaraderie.
Oh just priceless!
Interviewer: Camaraderie is priceless.
It's all I did when I started the Rich Dad company was to have that same sense of teamwork inside Rich Dad, that's why there's no ranks and all this stuff in this company, everybody gets to say what they want to say, people are free to do what they want I stay out of their way, and we get the job done.
LeBron James
Everyone's not a leader and we shouldn't expect everyone to be a leader, I think it becomes something that you want to do or you're born with it. And some people lead by example, some people lead by a voice, some people lead by both.
And for me I felt in order for myself to be as good as I wanted to be, and at the same time in order for our team to be as good as I wanted it to be, I had to be both. As well as we played last game it aint going to be enough to win tonight! You got to give more dog, you got to protect more, you got to help more, you got to sacrifice more in order to get this win.
You have a lot of different styles, let's throw out some of them, you're like a wise teacher sometimes.
Yeah.
Tell me about that one.
I don't know man, like you said, I got so many different forms of leadership, and it just comes from my personality, at times I can be silly. Strike three! Man he's beautiful, he's got me looking like Iron Man. And at times I can be serious.
If you know personnel you know teammates, you throw it up to the rim. That's like you throwing that same pass to Shaq, would you do that to Shaq, you won't throw that pass to Shaq. At times I can be like a teacher and be like focusing in on all my students.
I throw right here so if I need to step one at least I'm only stepping right here. At times I can be the student, and to be able to have different forms of leadership has helped me because you have different personalities in the locker room.
Everybody is not the same. The way I talk to D. Wade may not be the way I talk to Chris or the way I talk to Chris may not be the way I talk to UD or to Burr, or to Reel. Big time man, big time. Everyone's personality is different so my leadership skills has different phases because I understand what I'm doing with them. I love you, I love you! They go crazy!  Whoever misses me now, whoever misses is out! Five, four, three, two, one!
Interviewer: Sometimes you know to smile in leadership, sometimes the playful LeBron, sometimes you use that as a form of leadership.
LeBron: Absolutely, I got that from being around my childhood friends, we used to have so much fun man. But we understood when that ball was tipped, we going to have the most fun here. And I just brought that with me to the MBA, when you're doing something that way and it's working and you're winning and you're not disrespecting the game, this is what you feel like is how it's supposed to be done. It's given me a sense of brotherhood in this league that is hard to come by.
---
You might also like
---
More from Entspresso
---
Today's message is be confident. Good morning believe nation, it's Evan. My one word is believe and I believe that …