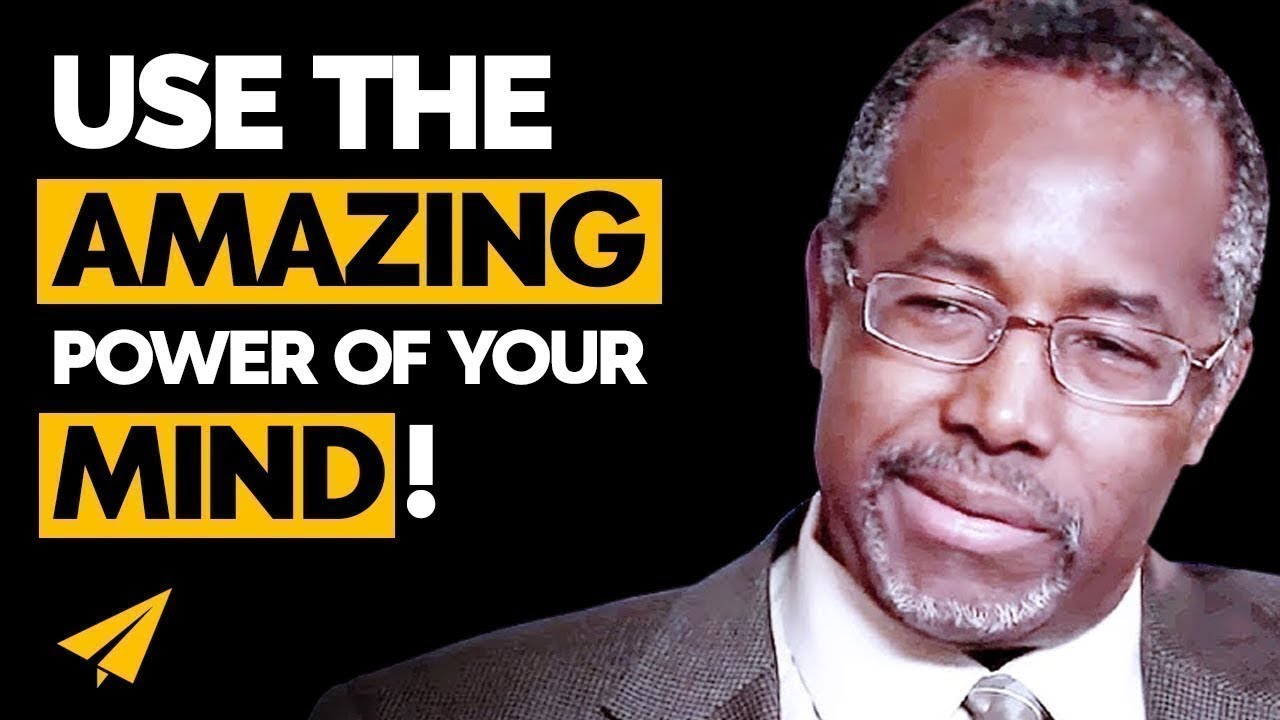 Famous Entrepreneur Quotes
Ben Carson's Quotes
"There is no one who doesn't have obstacles in their life. Even Bill Gates has obstacles. He's got to figure out how to keep all that money."
"If you don't accept excuses pretty soon people stop giving them, and they start looking for solutions."
"There's no such thing as useless knowledge because you never know what doors it's going to open for you."
Ben Carson's Top 10 Entrepreneurship Rules For Business and Success
He's a retired American neurosurgeon, and former presidential candidate of the United States. He has authored numerous books on his medical career, and political stances. He was a Director of Pediatric Neurosurgery at the John Hopkins Hospital in Maryland. He's Ben Carson, and here is my take on his top 10 rules for success.
Rule #1: Speak up for What you Believe
You know, I'm reminded of a very successful young businessman. He loved to buy his mother these exotic gifts for Mother's Day. He ran out of ideals, and then he ran across these birds. These birds were cool, you know, they cost $5,000 apiece. They could dance, they could sing, they could talk to you.
He was so excited he bought two of them, sent them to his mother, couldn't wait to call her up on Mother's Day. "Mother, mother, what did you "think of those birds?" And she said, "They was good." He said, "No, no, no. "Mother, you didn't eat those birds. "Those birds cost $5,000 apiece. "They could dance, they could sing, "they could talk," and she said, "Well, they should have said something." You know, that's where we end up, too, if we don't speak up for what we believe.
Rule #2: Think in Terms of Solution
There is no one who doesn't have obstacles in their life. You know, even Bill Gates has obstacles. He's got to figure out how to keep all that money, so, you know, everybody's got problems. It really is how you face those problems. If you allow it to be an insurmountable wall then you become the victim. If you say this is a piece of cake I'm finding my way over, under, around, or through this obstacle one way or another, and you gear yourself to solutions that's always the answer. Always be thinking about how I can do something rather than why I can't do something?
Rule #3: Plan and Strategize
So many people lead their lives by reacting rather than by thinking, and really when you think about it why do we have these incredibly sophisticated brains with these big frontal lobes? Because we're the only creatures that God made with the ability to extract information from the past and the present, and to project it into a plan for the future, so we don't have to react.
You know, animals they're just whatever is happening they react to it. Why is it that so many people act like animals? Why do they just react to what's going on rather than to plan and strategize? We have the ability to figure out where we want to be a year from now, five years from now, 10 years from now, and to begin to organize things in a way in order to accomplish those things, and when we don't do that we place ourselves in tremendous jeopardy because we place ourselves in a situation where we can only react.
Rule #4: Don't Accept Excuses
I had a horrible temper, poor self-esteem. All the things that you would think would preclude success, but I had something very important. I had a mother who believed in me, and I had a mother who would never allow herself to be a victim no matter what happened. Never made excuses, and she never accepted an excuse from us.
If we ever came up with an excuse she always said, "Do you have a brain?" If the answer was yes, then she said, "Then you could have thought "your way out of it." It doesn't matter what John, or Susan, or Mary, or anybody else did or said. It was the most important thing she did for my brother and myself because if you don't accept excuses pretty soon people stop giving them, and they start looking for solutions. That is a critical issue when it comes to success.
Rule #5: Learn to Create Options
I would get on the bus, and I would go downtown to the Detroit Institute of Arts, and roam through those galleries until I knew every painter who painted a picture, and when they were born, and when they died, and what period it represented, and I was always listening to my portable radio listening to classical music.
I'd be walking down the streets of Detroit listening to classical music, and people thought I was nuts. This guy is crazy, but years later when I decided that I wanted to be a neurosurgeon I wanted to go to the place that's best known for neurosurgery, and that would be Johns Hopkins, but as I said before they only took two people a year out of 125 applicants, but when I got an interview, and I went there the fellow who was in charge of the Neurosurgery Residency Program.
George B. Udvarhelyi, was also in charge of Cultural Affairs at the hospital. Somehow the conversation turned to classical music, and we talked for over an hour about different composers, and their styles, conductors, orchestras, orchestral halls. There was no way he wasn't taking me in the program because he had to have somebody to discuss these things with, but what I emphasize to young people all the time is there's no such thing as useless knowledge because you never know what doors it's going to open for you. The more you know the more options you have.
Rule #6: Take Risk
Almost any accomplishment in the history of the world has come at the hands of people who have taken risk. People who are willing to push the envelope. People who are willing to explore the unknown. Even if you go and you look in the Bible the people that are held up as the heroes they're not the ones who are sitting in their tent under an olive tree, you know, they were people who were going out there doing stuff.
The key thing about taking risk is learning, and if something doesn't work out learn from it, and then you're able to move further. We have to always recognize that knowledge frequently comes at a price. Thomas Edison said he knew 999 ways that a light bulb did not work. Many of us are familiar with the cleaning Formula 409. Why did they call it that? The first 408 didn't work, but you just put these things into perspective, and you learn from them.
Walter Dandy the great neurosurgeon at Johns Hopkins many decades ago was the first one to do operations on the posterior fossa of the back part of the brain. No one thought it could be done. The first 13 patients all died. Now can you imagine how devastating that was? I can't even imagine what he said to the 14th patient when they said, "How did the other 13 do?" The fact of the matter is we now are able to do that operation routinely and safely. I did one last week.
We just have to put all these things in perspective, and recognize that we will never make progress unless we're willing to take risks, but we have to take them in an appropriate fashion because there's a large group of people who never get anywhere because they're afraid to take a risk. There's another group of people who never get anywhere because they take too many of the wrong risks. They're always getting not back into the pond, so that's where this tremendous brain comes in where you are able to analyze.
Rule #7: Take Control of your Life
One of the things that I hated was poverty. Some people hate spiders. Some people hate snakes. I hated poverty I couldn't stand it, but, you know, my mother couldn't stand the fact that we were doing poorly in school, and she prayed and she asked God to give her wisdom. What could she do to get her young sons to understand the importance of developing their minds, so that they control their own lives, and you know what? God gave her the wisdom at least in her opinion.
My brother and I didn't think it was that wise because it was to turn off the TV. Let us watch only two or three TV programs during the week. With all that spare time read two books apiece from the Detroit Public Library, and submit to her written book reports, which she couldn't read, but we didn't know that.
She put check marks and highlights, and stuff, but, you know, I just hated this. My friends were out having a good time. Her friends would criticize her. They would say, "You can't make boys stay in the "house reading books. "They'll grow up they'll hate you." I would overhear them and I'd say, "Mother, you know they're right," but she didn't care, you know, but after a while I actually began to enjoy reading those books because we were very poor, but between the covers of those books I could go anywhere, I could be anybody, I could do anything.
I bean to read about people of great accomplishment. As I read those stories I began to see a connecting thread. I began to see that the person who has the most to do with you, and what happens to you in life is you. You make decisions. You decide how much energy you want to put behind that decision. I came to understand that I had control of my own destiny. At that point I didn't hate poverty anymore because I knew it was only temporary. I knew I could change that. It was incredibly liberating for me. It made all the difference.
Rule #8: You are Capable of Anything
You know, the human brain if you have an average brain you're capable of almost anything because of the complexity of our brains. Billions and billions of neurons. Hundreds of billions of interconnections. It can process more than two million bits of information in one second. It never forgets anything you've ever seen, anything you've ever heard. You know, with something like that sitting up here why would you ever utter the words I can't?
Rule #9: Think Big
Hostees: What do you mean by Think Big?
Each one of those letters means something special. The "T" is for talent which God gives to everybody, and everybody has their own unique set of talents. Develop those, use them, and let those carry you where they will.
The "H" is for honesty. If you live a clean and honest life, and you don't have a bunch of skeletons in the closet it's really hard for them to come up if you don't put them in there, and it really uncomplicates your life quite substantially.
The "I" is for insight, which comes from listening to people who have already gone where you're trying to go. A lot of the adults in your life have been through the very things that you're going through right now, and if you can talk to them, and see what lessons they learned maybe you don't have to repeat the same things. Maybe that will allow you to move much further and faster than they did.
The "N" is for nice. Be nice to people because once they get over their suspicion of why you're being nice they'll be nice to you, and you can get so much more done when you're being nice, when they're being nice, and not get caught up in the meanness and the selfishness that is promoted by many segments of our society.
The "K" is for knowledge, which is the way that you make yourself more valuable, and no one else can do that for you. You have to actively participate in the process of becoming knowledgeable.
The mechanism for doing that is the next letter "B" books. You know, some people say "I don't like reading books. "Besides that I can learn anything "I need to learn from watching "DVD's and videos." That's like saying that you can develop your muscles by watching somebody else lift weights. It doesn't work that way.
You have to exercise your brain if you want it to work for you. Reading is a perfect way of doing that. The second "I" is for in-depth learning. Learning for the sake of knowledge and understanding as opposed to just learning some answers so that you can put them down on a quiz. That superficial learning doesn't last very long.
The last letter "G" is for God, which is such an important part of each of us as individuals, and the fabric of our nation. We make a grave error when we allow the secular progressive movement to push God out of our lives. We shouldn't try to force God on them, but by the same token we should not allow them to remove God from our lives.
Rule #10: Lift Up your Environment
Interviewer: Maybe some parting words for our viewers.
Well, my parting words would involve what do you really want in your life? What do you want to accomplish? Are you complacent, and are you happy just to be doing what you're doing, or do you think there's potentially more? If you think there's more why not use that tremendous brain that God gave you in order not only to envision it, but to make it happen not only for yourself, but for those people around you because real success involves lifting up those who are around you, and making your environment a better place than it was before you got there.
Thank You!
Thank you guys so much for watching. I made this video because Rachel Alley asked me to, so if there's a famous entrepreneur you want me to profile next leave it down in the comments below, and I'll see what I can do. I'd also love to know which of Ben's top 10 rules hit you the hardest, had the biggest meaning for you? Leave it in the comments, and I will join in the discussion. Thank you guys so much for watching. Continue to believe, and I'll see you soon.
---
BONUS
Take advantage of your talents.
What are you particularly gifted in? Do you have any special gifts and talents? You know, everybody has special gifts and talents. I started analyzing my own life, and I said what really unusual things have happened to you because usually those very unusual things have something to do with your gifts and talents.
I remembered that I became a Foosball champion in college. Go off to a big prestigious Ivy League school like Yale, but I remembered being a Foosball champion. That was a great thing, but that required a tremendous amount of eye-hand coordination. I remember working one summer at a steel factory, and as a college student they let me operate the crane.
Now these cranes are very complex. They had a whole bunch of levers that you had to push and pull because you were maneuvering these multi-ton steel packages through very narrow aisles, and stacking them on the backs of trucks. If you made even the slightest error you could make a multiple thousand dollar error.
These people trusted me having never worked one of these things before after seeing me play with it for just an hour or so, and I had that job for the whole summer. I said, "Those people must have had "a tremendous amount of confidence "in me a college student "who was the only college student "working at the steel factory."
So I started thinking I want to do something that requires a lot of eye-hand coordination. Then I was also a very careful person. I never knocked things over, and said, "Oops," which is a great characteristic for a neurosurgeon I got to tell you. I had the ability to think in three-dimensions. Most people think in two-dimensions, but to think in three-dimensions to be able to keep your spatial orientation very, very important if you're in somebody's brain because it's just like mush.
It's just a big pile of mush that doesn't have a lot of structures in it to tell you where you are, so if you can't keep in mind where all the little nuclei, and tracks and things are all of your patients will come out looking like that, so you don't necessarily want to do that either. Then I loved to dissect things. I always loved to dissect things.
You know, when I was a kid, and I would be sitting at the table eating I would have my fork and my knife out dissecting out all the little neurovascular bundles out of the meat, and putting that in a pile. My mother would be saying, "You can't eat with us. "You go sit on the landing." Always, if there was a little bug around or a little rodent or something that I could catch I always knew what was inside.
I loved to dissect things, so I put all that together, and I said, "You'd be a terrific neurosurgeon." It doesn't mean that I couldn't have been a good dentist, or a history professor, or even, God forbid, a lawyer. I probably would not have been excelling to the same degree because I wouldn't have taken advantage of the special gifts and talents that God had provided.
Summary
Ben Carson's Rules
BONUS
I hope you enjoyed this article, make sure to check my Ben Carson video on his Top 10 Rules For Success as well.
Related Ben Carson links
---
You might also like
---