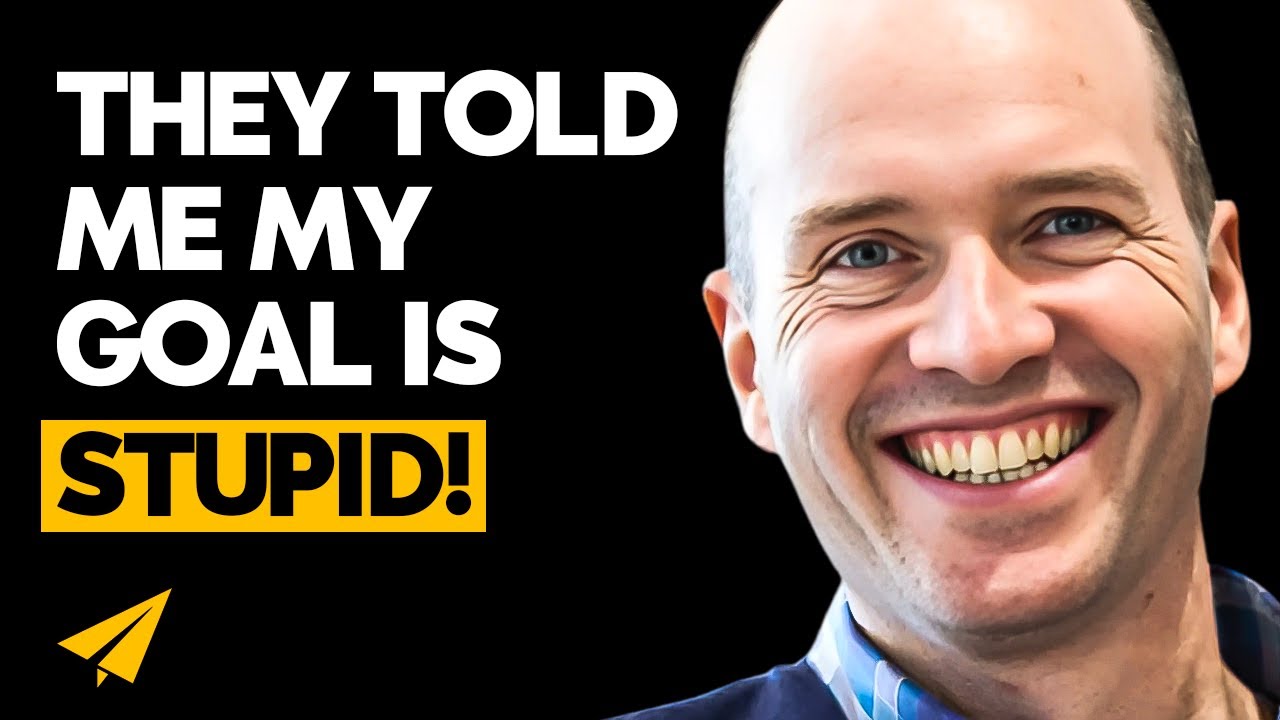 Famous Entrepreneur Quotes
Ben Horowitz's Quotes
"I think people skills tend to be highly underestimated in terms of just ability to run a company."
"Following your passion is a very me-centered view of the world."
"Work is what's important, it's that effort where you learn the secrets."
Ben Horowitz's Top 10 Entrepreneurship Rules For Business and Success
He's an American businessman, investor, blogger and author, he's the co-founder of the venture capital firm that bears his man, he co-founded the enterprise software company Opsware that Hewlett Packard acquired for $1.6 billion. He's Ben Horowitz and here are his top 10 rules for success.
Rule #1: Learn People Skills
Yeah, so in the world of entrepreneurship, the big skills are programming skills and people skills, like  those are the big two and I think people skills tend to be highly underestimated in terms of just ability to run a company and so forth. And what I mean by people skills is the ability to understand other people's motivation and other people's motivations who you're talking to and then who you're also not talking to and how they're going to think about something and where they're coming from and relate to that in a way that gets you to the right conclusion about you build an organization or build a company or make a deal or any of these kinds of things as incredibly valuable and that's what I would say most of the good entrepreneurs end up lacking more than the technical skills that we see. Now being like a boss-level engineer, that's extremely valuable, I'm not discounting that but that's really the other big, big skill that you can learn.
Rule #2: Think for Yourself
And I was just so excited to tell my friends. I as like, man, they're going to be just so fired for me. I figured it out, I'm not going to be stressed anymore. I'm like, guys, I'm going to major in computer science and one of my friends said, wow, that's the stupidest thing I've ever heard.  And I'm like, why, he's like, you're at Columbia University. That's like a trade, you could learn that at DeVry. They'll teach you how to build computers, fix them, program them.  You should major in something real.
And I was just thinking to myself. I was like I'm talking about a limitless machine. You're talking about a washing machine.  But I was so frustrated, I couldn't even really explain to him why but it was at that point, at my height of frustration that I learned the most valuable lesson that I learned at Columbia, which is don't listen to your friends.   And the more generalized case of don't listen to your friends is think for yourself.
And thinking for yourself sounds both simple and trivial but in reality, it's extremely difficult and it's profound and here's why. As human beings, we want to be liked, it's anthropological. If people didn't like you in caveman days, they would just eat you.  So you really have a natural built-in instinct to want to be liked and the easiest way to be liked is to tell people what they want to hear.
And you know what everybody wants to hear? What they already believe to be true and so the last thing they want to hear is an original idea that contradicts their belief system so it's very hard to bring that kind of stuff up but those are the things, those are the only things, things that you believe, that everybody around you doesn't believe, when you're right, that create real value in the world. Everything else, people already know. There's no value created, it's just business as usual. So it's so important to think for yourself.
Rule #3: Have Courage
Host: How do you get along with other VCs?
So  this is funny so  I get along with them very well so there are VCs that I really, really like, Neil Bu-zree is one of them who I work with all the time on various deals. I just got off the phone with Ted Schlein, who I get along with very, very well so there are a lot of VCs I get along with.
I'm a bad cultural fit for investing, you may have noticed. And then there's a good reason for this so if you think about the investing environment, it's this weird coopetition thing because you compete for deals but you work on deals together so you're kind of partners but you're competitors and I don't come from that culture.
I come from enterprise software, right? Like you know who the top dog in enterprise software is, Larry Ellison, right, like ain't no co-petition in Larry Ellison, right?  All you have to do is mention anybody's who's close to a competitor and his head will blow off and he'll go bananas-
Host: Speaking of a deal, we saw that at D with Workday.
Yeah, he just went absolutely banana. It's like it's on, baby!  It's like he stepped on my shoes. Let's go, and so for me, and then also, I listen to Little Weezy.  And so sometimes, the venture capitalists with come at me being friendly, hey, with the peace sign. And to me, the peace sign is just the trigger and the middle finger, you know?
So that's what I mean. That is from Weezy.
Host: Does it bother you when they talk shit about you? 'Cause they don't do it to your face. They do it to people like me.
It's anonymous, so yeah, that was, you're alluding a little bit to when I called them cry babies, which gets actually another thing. The one thing that does bother me a little bit about some VCs and some angels, so one of the things that's happened a lot since we've been in the industry is we get a lot of people calling the press anonymously.
They are probably more anonymous quotes  about us in the press than any other entity right now. And Sarah calls me up and she goes, Ben, I got a tip from six different anonymous angels saying that you're doing this and I'm going, if they don't like what I'm doing, why don't they just come out and say it?  Like if I don't like something somebody's doing, I just come out.
I put my name on it and the reason that bothers me so much is the number one thing we look for in an entrepreneur and the number one thing that I encourage and I try and help people develop is courage. And the reason that that's important and it's very, very important and it goes back to Aristotle, so Aristotle said courage is the first virtue, and the reason it's the first virtue is if you don't have it, then you don't have any virtue because all these other things, honesty, integrity, whatever, don't ever get activated when they're important if you don't have courage.
It's easy to be honest unless it's going to cost you your job or your marriage or something you care about then it's hard to be honest. So without courage, you don't have integrity. You don't have anything, you're just like the, you're a zero-character person and so when people who are supposed to be coaching entrepreneurs, angel investors or VCs walk around giving anonymous tips to reporters about stuff they don't think is right, and those guys are advising the people I'm working with? That really, that's something that pissed me off so like I'm not having it and I'm going to call 'em on it  and they come at me again, you anonymous quote me .
Host: I can't wait to get-
I kill you!
Host: An anonymous quote tomorrow.
Rule #4: Try to do Something
Interviewer: Did you imagine you'd be managing almost five billion?
So one of the things we knew from entrepreneurs and this is very, very key point on entrepreneurship is that it is just as much work and just as traumatic to build a company that's trivial and nobody cares about than it is to build a really significant important thing. It's the same amount of work, so you might as well try to do something important.  And so that was always our thought with the firm. We were like, we are going to like, our goal is to be the important venture capital firm in the world.
Like I said, it's completely megalomaniacal and arrogant and idiotic but that like, if you don't have that attitude as an entrepreneur, you should not be an entrepreneur, so, yeah,  we were always going to be the biggest, we were always going to be the best and that was the goal and there was no reason to exist if we weren't going to do that.
Rule #5: Follow your Contribution
What I'd like to give is a few unconventional graduation thoughts and I'm titling them do not call your passion and the world is not going to hell in a hand basket and the Class of 2015 is not required to save it.  I told you it was going to be unconventional. So don't follow your passion. Now, you're probably thinking that's a really dumb idea because everybody who's successful and if you poll 1,000 people who are successful, they'll all say that they love what they do and so the broad conclusion of that world is that if you do what you love, then you'll be successful but we're engineers and we know that that might be true.
But it also might be the case that if you're successful, you love what you do, you just love being successful and everybody love you, it's awesome.  So which one is it? Well, I think to figure it out, you have to go back in time. You have to back off when you were successful to right now, when you're graduating as the Class of 2015.
And the first tricky thing about passions are they're hard to prioritize which passion is it. Are you more passionate about math or engineering? Are you more passionate about history or literature? Are you more passionate about video games or K-pop?  These are tough decisions, how do you even know? On the other hand, what are you good at? Are you good at math or writing? That's a much easier thing to figure out.
The second thing that's tricky if you're going forward in time with this follow-your-passion idea is that what you're passionate about at 21 is not necessarily what you're going to be passionate at 40. Now this is true for boyfriends as well as career choices.
The third issue with following your passion is, excuse me, a little trouble with the throat, 'cause you're not necessarily good at your passion and has anybody ever watch American Idol? So you know what I'm talking about, just because you love singing doesn't mean you should be a professional singer.
And then finally and most importantly, following your passion is a very me-centered view of the world and when you go through life, what you'll find is what you take out of the world over time, be it, whatever, money, cars, stuff, accolades, is much less important than what you put into the world. And so my recommendation would be follow your contribution, find the thing that you're great at, put that into the world, contribute to others, help the world be better and that is the thing to follow.
Rule #6: Work Hard
It's funny, sometimes I talk to my wife about this but hard work is super important in life and now, I grew up in Berkeley, I didn't have any money. I played football for the Yellow Jackets. I was just like a kid in the neighborhood and now, I have a lot money and so with my kids, I'm like, okay, now that I'm rich, how do I teach you the value of hard work? 'Cause that's really the only important lesson that I've got, but for all of you, I think most of you out of public university probably know a little of the value of hard work. Keep that lesson, that work is what's important. It's that effort where you learn the secrets that are super valuable and can change people's lives and change the world.
Rule #7: Don't Quit
Host: But why did you still believe in the company? I have to think that at any point in Silicon Valley history, there's a lot of people that at that point, they're just like, this isn't going to work. Market's changed, this isn't a viable concept anymore.
I don't know how much belief I had but I knew that I had gotten everybody into the boat with me so it wasn't so much that I didn't want to quit. I wanted to quit every day  I was in that job. I felt like throwing up when I woke up in the morning.
Host: So you know what's it's like having a baby now .
Yeah, exactly. Like I felt like I was pregnant but I'd hired every employee and they all trusted me. I'd raised all the money, I talked to every investor into putting their money in, I had given stock to my friends and relatives and they were all excited about the prospects for the company. When it went public like a lot of my friends from high school bought the stock 'cause I was running the company, and so I felt like I could die but I couldn't quit and one-
Host: Wow.
Of the horrible things about being founder CEO is it's the one job you really can't quit or if you do quit, you're a punk.  And so I didn't want to be a punk so I just kept peddling. But it was rough, I mean that was, running LoudCloud  Right? And it didn't stop there, right, like that was LoudCloud .
LoudCloud, by the time LoudCloud was 2 1/2 years old, I had sold the LoudCloud part of the business and I had to change it into another business  so the next thing that happened was LoudCloud was going to go bankrupt, so I raised $160 million in the IPO but we burned through that and we couldn't stop the burn because the customers kept going out of business and so we were headed towards bankruptcy so then I had to, I sold  the services part of the business and all the cash part into EDS and then I had to lay off probably another third of the employees and then I kept the remaining 80 employees and we became a software company, a publicly trade software company with no customers and no revenue, which was another trick-
Host: That was when you became Opsware.
That's when we became Opsware, yeah, so that was hard.  But it was good, it had that kind of stuff. It makes you strong.  Eventually, five years later, we sold to Hewlett Packard for $1.6 billion.
Host: Not a bad exit.
Which was still, I'm still shocked by that whole thing  I still wake up in the middle of the night going, are we going to run of money?
Rule #8: Get Leverage
You only get leverage, and this is something that is really tricky for founding CEOs to get to, but you only leverage if the person that you hire can do it better than you can because as long as you feel like you're better than them at it, then there's not, you're just going to keep second-guessing them and you're not going to get any leverage.
And a lot of the times, I'll be talking to CEOs and they'll have an executive and they'll be like, oh, this person's really good and they're working really hard and I'm like, well, but you're always frustrated about, you always feel like you have to do that yourself and it's like, yeah, 'cause they don't understand how to do this and that, and I'm like, well, then they're not an executive because the whole point of an executive is to get you leverage and so on a question like that, it's like okay, where can you find the right person and make the hire to get you leverage, and wherever that is, that's what you should give up first.
And you want leverage on all spots because as CEO, you can be the keeper of the vision, the quality control over the top but you can't be the lead engineer forever, there is no, and it doesn't matter how good an engineer, like Larry Page, as great an engineer as he was, is not an engineer at Google, he just isn't. And he cannot work on production products .
It's a full-time job, even for somebody who can do as many things as Larry, he cannot do that and nobody can, like if Larry can't do it, you can't do it either, I guarantee you.  And so you're going to have to give them all up and so it's just a matter of where do you get the leverage.
Rule #9: Make a Difference
All of the general partners in the firm basically agreed that we would give half of our money away to charity that we earned at the firm, basically half of everything we get, we're going to give away. And here's why, here's why, let me just say why we did it. The world is complex and it can't be entirely fair from what you contribute to what you get is very, very uneven and even if you just look at Silicon Valley, if you look at the kind of brilliant people at Stanford Hospital or some of the people who build the buildings that we live in or the guys who teach the kids at the teachers at the schools are incredibly smart and dedicated but there really is no way that they're going to ever make anything like what I make at Andreessen Horowitz, it's just impossible the way society is structured. There's no way it could happen but their contribution to what I do is significant, without them, I've got kids that are in those schools.
I get sick, I go to those doctors. I live in that environment and I appreciate it. I really appreciate the effort and the work and what they do and so for me to be in a position where I can put money into the resources that I share with them and make their life a little easier, I just feel like it's the right thing to do so it's nothing more than that and I don't there's any kind of way I can give money to other people.
If you're a technology entrepreneur, you've got every opportunity to make like a gazillion dollars. That opportunity is there whether they invest and get a percentage of your company or not. But if you're a teacher, you don't have that opportunity but, man, if I can get you the resources to do your job better so that you've got a little more space in your classroom, that could make a difference for a kid who can do something that's really important and so that's what I'm about and that's what I'm going to do and I'm very proud that our whole firm is doing that with me.
Rule #10: Do the Hard Things
Interviewer: The Hard Thing About Hard Things, which is just, where did that title come from?  'Cause that's just a way cool title, The Hard Thing About Hard Things.
Well, actually, I wrote that title myself, which I understand is actually pretty rare in the book business that they let you keep your own title. But where it came from was when I was the CEO, it was easy time, I slept like a baby. I woke up every two hours and cried.
Interviewer: I need a drum roll.
And you know what, when I would be up and  this is not a joke, this is actually true. You can ask my wife, I'd be up at three o'clock in the morning just sitting there going why are none of the management books that I'm reading helping me? They are no help at all and I read literally every management book and I realized that management books are generally written for here's how you, to not screw up your company but if you start a company, that lasts like a week and then you've screwed it up and then where's the book for that?  And that's what was missing so I would think about it. I'd be like okay, yeah, so all the VCs and everybody tells me, Ben, you know what the key to a great company is? Hire A players.
And I'd be sitting there like, okay, great, 'cause I was going to hire a bunch of  idiots.  And now you've unlocked the secret for me, thank you. But that wasn't like way and I was like the hard thing is not to hire the best people, right? The hard thing is when your company is going like this and the great, best people don't want to work for you and then who do you hire and how does that work? Do you hire the person who's okay across the board or do you hire the person that's got something horribly wrong with them but super great about them and how do you think about that and what do you do with the horribly wrong stuff once you get them? That's the hard thing and there's I read the Jim Collins books, which I hate.
Some of you like them, I know. It doesn't mean you're not smart if you like them because a lot of smart people like them but the thing that he does is he makes you feel good about yourself but then when you get into it, you realize cause and effect is all swung around in all these things but he's like, big, what great companies have is a big hairy audacious goal and I think that's great but that's no hard. It's pretty easy to write a big hairy, like we're going to go to the moon, you know? We're going to build the biggest company in the world. We're going to have software on every desktop.
It's all going to be ours, like that's our goal. Okay, so now you've missed your goal.  And not only did you miss your goal but you built up your whole company to achieve your goal and you have a cost structure that's designed to hit your goal and you've missed your goal and you're running out of cash and the company's burning to the ground and all the company, everybody that works for you thinks you're a moron because you missed your goal. Okay, that's hard  like that's a hard thing. What do you do there, well, that's not in Jim's book, he didn't even talk about that.  It's like nobody ever misses our goal who's a great company so why would you miss your goal? You must not be great.   Jim so anyway, that's where The Hard Thing About Hard Things.
Thank You
Thank you so much for watching. I made this video because FBGM 247 asked me to. So if there's a famous entrepreneur that you want me to profile next, leave it in the comments below and I'll see what I can do. I'd also love to know which of the top 10 rules is going to have the biggest impact on your life. Leave it in the comments and I'll join the discussion. And if you liked this video, my personal goal on this channel is to help reach a million subscribers so anything you can think of to help share the videos, spread the message, I really, truly, deeply appreciate it. Thank you, guys, so much for watching. Continue to believe and I'll see you soon.
Summary
Ben Horowitz's Rules
I hope you enjoyed this article, make sure to check my Ben Horowitz video on his Top 10 Rules For Success as well.
---
You might also like
---
More from Ben Horowitz
---
We're continuing the top five book series where we basically look at five books that are trending on Amazon in …
Good morning Believe Nation! My name is Evan Carmichael. My one word is believe and I believe that entrepreneurs will …