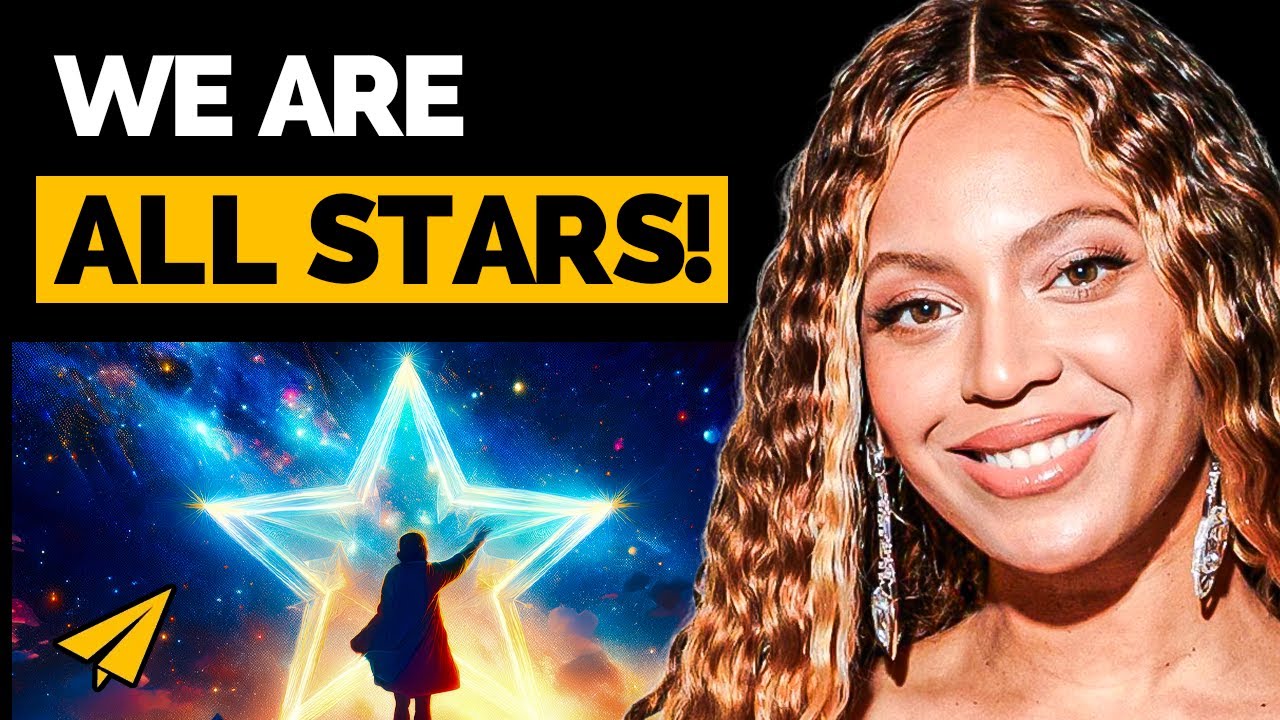 She's an American singer, songwriter and actress. Her first solo album sold 11 million copies. She has won 120 Grammy Awards.  She's Beyonce and here are her top 10 rules for success.

Beyonce's Top 10 Entrepreneurship Rules For Business and Success
Rule #1: Work Hard
Everything that I've done. I've worked so hard from until my toes are bleeding and no complaints. So it takes so much hard work. And I think the more you have to work for something the more you cherish it.
And Every time I think about doing something silly or something that's going to be detrimental to my career that I built I think about all that time I've sacrificed in my childhood and my family and all the people that worked so hard and I could never disrespect.
All that I've worked for I could never disrespect my fans. I can never disrespect the opportunity that I've been given.
Rule #2: Be Competitive With Yourself
I'm competitive Really with myself
Honestly, like I every time I start an album I Go and watch all of my performances and I try to figure out Okay, what is it that?
I could have done better or what worked and really my references I go back to myself and try to better myself.
So I'm really tough on Me more so than than anyone else. I'm not a competitive person that walks in Thinking about other people and how I can compete with them more especially not my husband.
#3: Always Be Creative
I always was a creative child and I my parents encouraged it and I always was doing something creative.
Whether it was writing songs or poems or making clothes or dancing, putting on shows, whatever. It was something creative.
I think that that's so wonderful for kids. I think it just It gives you so much confidence, and you just feel so good about yourself.
You feel like you can accomplish anything and creativity can't be judged.
So you just it just is great for self esteem for kids.
Rule #4: Keep Progressing
Progression as an artist is the most important thing for me.
That is what success is for me I feel like if I stay in one spot. I'm not doing my job. I'm not growing as a human being and I'm wasting time.
And I feel like I always want to do something different from what I did in the past.
I always want to challenge myself. I always want to have that nervous ball in my stomach before I go on the stage that's how I know I'm doing the [right] job,
And it's something still exciting for me And I always want to challenge the music industry. I feel like it's kind of my job to create the new tempos it's kind of my job to set the tone and To be the example,
So it's sometimes risky but it's the only reason I've been able to last for as long as I have in this industry because it's really short lived
And I feel like if people can predict your next move It's just not interesting and I'll be bored. So, I'm bored and if I'm bored everyone else is bored.
Rule #5: Don't Give Up On Your Goals
I would say to continue to work hard and don't give up on your goals.
And I know for me like I said I grew up watching my family struggle, and I grew up with a family that was successful, but not born successful
And I believe with hard work and with a goal and love and positivity then eventually we're gonna be fine.
Rule #6: We Are All Stars
I think a star is born a star absolutely, I think I know me.
I was born to do what I do It's just too natural. There are certain things that I know. No one taught me. No one can teach you.
It's just who you are and I feel like we all are stars. We all have that we just have to figure out what? That thing is that we're supposed to be doing in life and I know that For me to know exactly what I was born to do at such a young age is why I've been able to do what I do as well as I do it because I've been doing it for a really long time and I'm doing the right thing.
Rule #7: Trust Yourself
Well, trust yourself know who you are Work very hard.
Interview: How long did it take you and be able to trust yourself?
Well, I was so young when I first started It took a couple of years because Ii didn't know who I was. I was still a teenager.
Yeah But we always run our own songs and we always you know had creative control for one because the label didn't really believe in us so they were like oh let them do whatever they want.
And it worked out in my advantage because we proved ourselves at a young age, but I think the biggest thing is to, I would say rehearse, practice.
And You know it doesn't matter if you're in front of Target, a day care wherever they say it takes 10,000 1000 hours master.
And I put the same amount of effort into whatever I did and so did the other girls It didn't matter what it was and eventually it prepares you for greatness. So work, work, work, work, work.
Rule #8: Get Up When You Are Down
Sometimes we don't always feel beautiful.
Sometimes we have our days where, you know, we feel under the weather or sad or overwhelmed and I know for me, whenever I have those days, I try to put on my best outfit, my best makeup and my sexy heels and when you look good It makes you feel good.
So I really know and my strong believe it when you're feeling down you don't just stay in the bed and just you know soaking that you pull yourself together. And it is the beginning of overcoming whatever you're going through.
Rule #9: Keep Your Life Balanced
There are many struggles um in any career.
This career, it's tough because You always have to try to figure out what to do next and it's a lot of pressure.
And I do so many different things. I'm always being pulled in so many different directions.
So the worst thing is trying to make sure I keep myself together and sane and I know who I am and keep my life balanced.
Still make time to Spend with my family and my friends and still make time for my career. It's just trying to figure out that balance.
Rule #10: Reach For The Stars
It was very risky for me to step out on my own.
Being a young woman I want to set the example that it's possible. For us to own our own businesses and own our own record labels and sometimes we don't reach for the stars.
Sometimes we are satisfied with what people tell us we're supposed to be satisfied with
And I'm just not going for it
I booked the studio myself and paid for the studio myself and I just had fun. I just did whatever I wanted to do.
---
Thank you guys! So if there's a famous entrepreneur you want me to profile next leave it in the comments below and I'll see what I can do I'd also love to know which of Beyonce's top 10 rules you like the most.
Which one's resonated with you the most. Leave it in the comments below. I'm going to join in the discussion Thank you so much for watching, Have a great day continue to believe and I'll see you soon
---
---
You might also like
---
More from Beyoncé
---
Today's message is we are all stars. Good morning, Believe Nation. It's Evan. My one word is believe and I …