By Evan Carmichael on June 10th, 2010
I was very excited today to join Evan Carmichael and the rest of our team at Search Engine Strategies Toronto 2010 at the Downtown Hyatt Regency Hotel.  Aside from rubbing shoulders with the top names in the search business, the conference series cover cutting edge information on the evolution of search, conversion, information architecture, global SEO campaign management, augmented reality and much more.  This year at SES Toronto, 1100 attendees will try to soak up as much knowledge as possible from 26 information sessions.
Here are some of my personal highlights and so far from Day 1.
Conference Welcome & Opening Keynote
Peter Morville, President of Semantic Studios and co-author of Search Patterns opens the conference by discussing his view on the science of information.  He compares the information architecture challenges of big organizations with the construction of the Winchester Mystery House in San Jose; a staggering structure with a utter lack of any master building plan.
Peter also talks about strategies on shrinking the search space, principles of design and focusing on learning as well as usability.  Aside from theories, he also gives empirical examples from Buzzillion's user-generated tags to NCSU Libraries' faceted navigation system.
The opening keynote was astoundingly philosophical and informative.  Peter has a collection of search patterns available on Flickr for those who are interested.
Search & Display: Driving Customers Through the Purchase Funnel & the Myths of Display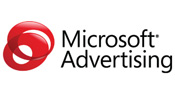 Mike O'Sullivan, Ad Platforms & Strategy Lead from Microsoft, spoke on the importance in display and search advertisement integration to deliver optimal results.  In a Search Engine Strategies conference, Mike was not shy to point out the dissimilarity from the rest of the search-driven group.  Microsoft displayed slide after slide of statistics that show search and display integration has a high level of influence on click conversion.
Most search advocates will see a high conversion rate and attribute it to a successful search campaign while Mike argues that measuring only the last point of contact conceals the history of the consumer's relationship with a brand.  Consumers on average touched an advertiser 18.5 times from as far as 90 days prior to the conversion.  Microsoft believes that a holistic approach using search and display will successfully drive customers through the purchase funnel from awareness, favorability, consideration, intent to purchase.
Managing a Global SEO Campaign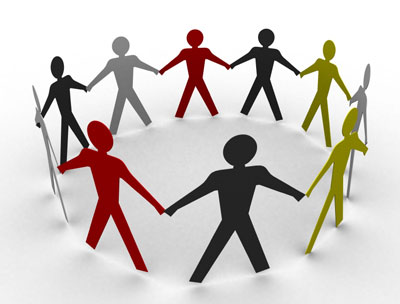 Ian McAnerin (McAnerins Networks Inc.), Crispin Sheridan (SAP) and Michael Bonfils (SEM International) address some of the problems that most companies face today in a global market.  While Google has a solid foothold on countries with Latin-based languages, Yahoo remains a force to be reckoned with countries that fall outside of that category.  From this statistics alone, we can see that there is no one size fits all strategy approach that will yield the most desirable outcome.  For companies who are targeting multiple markets or countries, what are the best practices in determining target markets and developing campaigns that will speak volume to your foreign customers?
Ian McAnerin believes that from a management point of view, companies should plan centrally, synchronize globally and execute locally.  Also, translation is a far inferior process in comparison with localization. The best method in starting out your global SEO campaign should be to analyze local competition to develop a local strategy with a Localization Specialist, someone with local, industry and linguistic knowledge.  Michael Bonfils put an emphasis to never rely too heavily on analytics to determine a foreign market's behavior but instead use multiple avenues of research.
Bring SEO In-House: The Pros & Cons
Laura Callow, Sr. Search Marketing Manager of Intuit Canada and Andrew Goodman, President of Page Zero Media had some good fun in debating the pros and cons of bringing search engine optimization work in house.  Laura is a strong proponent in taking advantage of the synergy between in-house knowledge and SEO work.   Intuit Canada has done a great job in internally communicating each department's needs to yield desirable results.  Andrew believes that SEO specialty firms maintain a competitive advantage in expertise, technology, process, contacts, vendor relationships etc.  He compares the situation to someone who wants a donut; would it be easier for him to bake one from scratch or to buy one from Tim Hortons?
Overall, it has been an amazing day and my notepad is filled with lots of invaluable information.  I can't wait for what SES Toronto Day 2 has in store.  Stay tuned!
What are your most pressing SEO concerns? I would love to hear your thoughts if you leave a comment below!
Categories: SEO
Tags: Andrew Goodman, augmented reality, campaign management, carmichael, conference, conversion rates, Crispin Sheridan, dissimilarity, flickr, hyatt regency hotel, Ian McAnerin, information architecture, information sessions, keynote, Laura Callow, Michael Bonfils, o sullivan, optimal results, Peter Morville, principles of design, purchase funnel, search business, Search Engine Strategies, search patterns, search space, semantic studios, SEO, ses, strategies conference, utter lack, winchester mystery house