By Evan Carmichael on September 28th, 2010
In today's economy, it is not enough anymore for businesses to have just an email address or customer service number on its website. Customers want to engage with companies in new andauthentic ways, and thanks to social media, now they can. From Facebook to Twitter, businesses that embrace social media are finding their new transparency rewarded with new and deeper client relationships. So just how can entrepreneurs make the most of these new tools? Check out the Top 50 Social Media Blogs To Of 2010 to hear what some of the industry's leading voices have to say. You can also view last year's list here.
---
Social Media News
1) Mashable!
http://mashable.com/ -Founded in 2005, Mashable is the top source for news in social and digital media, technology and web culture. With more than 30 million monthly pageviews, Mashable is the most prolific news site reporting breaking web news, providing analysis of trends, reviewing new Web sites and services, and offering social media resources and guides.

---

2) ReadWriteWeb
http://www.readwriteweb.com/- ReadWriteWeb is a popular blog that provides Web Technology news, reviews and analysis, covering web apps, web technology trends, social networking and social media. It has a large and highly influential readership, and is one of the world's top 20 most popular blogs according to Technorati.

---

3) The Next Web

http://thenextweb.com/

– The Next Web launched in January 2008 as a spin off to The Next Web Conference. It features technology news from across the world, highlights on quality startups, and Internet trends to watch out for.

---

4) SmartBlog on Social Media

http://smartblogs.com/socialmedia

– Designed for marketers and decision makers who need to stay ahead of social networking trends, SmartBrief on Social Media is a free daily newsletter. It delivers hard-to-find news on creative social marketing campaigns, technology, research, and best practices.

---

5) Online Social Media

http://www.onlinesocialmedia.net

– Online Social Media was started with the specific aim to provide readers with news focused exclusively on Social Media, and Web 2.0 technology. They report on new Social Media services and Web sites, publish breaking news and offer social media guides and resources.

---

6) Social Media SEO

http://socialmediaseo.net/

- SMSEO covers news and information that is relevant right now, from expanding on news that people are searching for to the latest technology, gadgets, and mobile devices along with anything that interests author Robert Holland at the moment.

---

7) Social Media News http://fastgush.com/ – Fastgush.com provides Social media news, Web tips, Entrepreneurship articles and everything to do with the latest on web. Started in only April, 2010, fastgush has garnered tremendous response from the reader community a small amount of time.
---
Social Media In Action
8) TwiTip
http://www.twitip.com/ – Written by Darren Rowse, the mastermind behind ProBlogger and Digital Photography School, TwiTip is about capturing some of the lessons that he and others have been learning about Twitter and how to use it more effectively. It covers Twitter Tips of all varieties including Writing for Twitter, Branding, Growing a Following, Corporate Tweeting and more.

---

9) All Facebook

http://www.allfacebook.com

– AllFacebook.com is a blog that was started by Nick O'Neill. The purpose of the blog is to cover all issues pertaining to Facebook including new applications, general news, and analysis about the future of Facebook. It is an exciting time in the world of social media and social networking and it is his job to cover all of it in relation to Facebook.
---
Social Media Personalities
10) Chris Brogan
http://chrisbrogan.com/ – Chris Brogan is an eleven year veteran of using social media and both web and mobile technologies to build digital relationships for businesses, organizations, and individuals. Chris speaks, blogs, writes articles, and makes media of all kinds at chrisbrogan.com, a blog in the top 5 of the Advertising Age Power150, and in the top 100 on Technorati.

11) Chris Pirillo
http://chris.pirillo.com/ – Chris Pirillo has been participating in Internet conversations since 1992. He is a personality in whom tech enthusiasts trust to answer questions and lead discussions. Get your questions answered here!

12) Web Strategy by Jeremiah Owyang
http://www.web-strategist.com/blog – As a Web Strategist, Jeremiah Owyang strives to deliver insight on disruptive technologies and their impact on how companies mcommunicate with their customers. He's been writing this blog since 1996, and it's recognized as a top analyst blog within the industry.

13) Danny Brown
http://dannybrown.me/ – Co-founder and partner at Bonsai Interactive, Danny Brown offers social media, digital and mobile marketing solutions and applications. His blog is featured in the AdAge Power 150 list as well as Canada's Top 50 Marketing Blogs, and won the Hive Award for Best Social Media Blog at the 2010 South by South West festival.

14) Social Wayne
http://www.socialwayne.com/- The Social Wayne blog covers: Blogging, Social Media, Location Based Services, Marketing, Gadgets, Social Networks, Events and Mobile Technology from the ever popular Wayne Sutton.

15) Matt Singley
http://mattsingley.com/blog/ - When a company knows that they need to be in the conversation that is happening online but they don't know how to do it or what that even means, Matt Singley and his team step in. His blog will help you to understand and use the new tools that are available online, and not only get into the conversation, but teach you how to leverage and guide it.

16) Kyle Lacy
http://kylelacy.com/ – Recognized both locally and globally for his knowledge of social media, Kyle Lacy writes a regular blog at KyleLacy.com and has been featured on the AdAge 150, Wall Street Journal Online and ranked on over five global blog lists.

17) Gwen Bell
http://www.gwenbell.com/blog/ – Gwen Bell is equal parts Social Web Strategist and Discovery Agent. She teaches technologists how to unplug. She wellness professionals and entrepreneurs wanting to be online bring real presence to the Web do so.

18) Chris Garrett on New Media
http://www.chrisg.com/- Chrisg.com is where Chris posts daily (or thereabouts) thoughts and advice on the business of new media, blogging and online marketing. The aim is to teach you ways you can create compelling resources, provide your audience more value, build trust and loyalty, and generate more rewards for yourself.
---
Social Media Marketing
19) Top Rank Blog
http://www.toprankblog.com/ – Since December 2003, TopRank's Online Marketing Blog has provided insights, resources and commentary on a range of digital marketing and public relations topics including: Search engine marketing and optimization, Social media marketing, Business blogging and marketing, and Online public relations.

---

20) Conversation Agent

http://www.conversationagent.com/

– Conversation Agent is ranked among the top 25 marketing blogs in the world on AdAge Power150. Handpicked by Fast Company as Expert blogger, author Valeria Maltoni is on the Advisory Board of SmartBrief on Social Media and a co-author of The Age of Conversation, a groundbreaking eBook collaboration by 103 of today's top marketing writers. Follow her advice here!

---

21) Social Media Marketing Strategy

http://www.jmorganmarketing.com/

– Jacob Morgan spends a good amount of time experimenting, researching, and developing ideas and concepts around social business. Jacob's blog is ranked among the top 100 most influential marketing blogs in the world by AdAge.

---

22) ViperChill

http://www.viperchill.com/

- ViperChill is authored by Glen Allsopp. With detailed 2,000-3,000 word posts and updated weekly, ViperChill will help you get others to spread your message for free.

---

23) Social Media Optimization
http://social-media-optimization.com/ – After spending the last eight years focused on search marketing, author David Wilson discovered social media marketing, and it was the solution had been searching for. His blog will give you insight into the merging of Traditional Media, SEM and Social Marketing.

---

24) The Social Media Marketing Blog

http://www.scottmonty.com/

- Scott Monty is the head of social media at Ford Motor Company. Visit his blog for his insights and perspectives on all things social media.

---

25) The Future Buzz

http://thefuturebuzz.com/

– The Future Buzz is a blog about web marketing/PR

strategies, spreading buzz in the blogosphere and building long-term visibility for your brand, business, and art on the web. Bloggers, marketers, freelance writers, entrepreneurs, artists, small business owners and public relations professionals will all benefit from the content here.

---

26) Diva Marketing

http://bloombergmarketing.blogs.com/

– Diva Marketing gives you a fresh approach to marketing that's fun, bold and savvy…but always strategically aligned with your brand's objective.
---
All About Blogging
27) Copyblogger
http://www.copyblogger.com/ – Remarkable social media content and great sales copy are pretty much the same — plain spoken words designed to focus on the needs of the reader, listener, or viewer. Want more traffic, links, subscribers, and a profit-generating website? Copyblogger gives you the solutions you need to succeed.

---

28) Shout Me Loud
http://www.shoutmeloud.com/ – Harsh Agrawal is a young Entrepreneur and professional blogger from New Delhi, India, who writes about Blogging, Social media, WordPress, SEO, Internet, Computer tips and tricks, Making money online, and Affiliate Marketing.

---

29) Kikolani

http://kikolani.com/ -

Kikolani is about the art of blogging – blogging tips, social networking strategies, and other useful information to help bloggers become more successful in the art.

---

30) Converstations

http://www.converstations.com/

– Mike Sansone is an independent business consultant specializing in business blogs and conversational copywriting. His experience in public speaking, sales and marketing, writing, and real-time online communication are strengths Mike relies upon in his role as a Conversation Conductor.
---
Social Media & PR
31) PR 2.0
http://www.briansolis.com/- Brian Solis is globally recognized as one of the most prominent thought leaders and published authors in new media. A digital analyst, sociologist, and futurist, Solis has influenced the effects of emerging media on the convergence of marketing, communications, and publishing. BrianSolis.com is among the world's leading business and marketing online resources.

---

32) PR-Squared
http://pr-squared.com/ – Todd Defren is recognized globally as a Social Media & Public Relations innovator, thinker & lecturer. His blog, PR-Squared, is routinely among the top 20 blogs on AdAge's Power150.
---
Industry Insights
33) The Blog Herald
http://www.blogherald.com/- Founded by Duncan Riley in March 2003 as a premium source of blog and blogging related news for bloggers, the Blog Herald was the first blog dedicated exclusively to the news of the blogosphere and remains the longest (and largest) standing resource of its kind.

---

34) The FASTForward Blog
http://www.fastforwardblog.com/ – This site is a companion blog to the FASTforward conference and summit series and is sponsored by FAST, A Microsoft Subsidiary. The blog, like the conference series, aims to drive and deepen conversation about how today's companies can use technology to place users in control of information, and is home to ongoing discussion about the user revolution and Enterprise 2.0 opportunities and challenges.

---

35) Neville Hobson
http://www.nevillehobson.com/ – As an influencer at the forefront of social media, author Neville Hobson works with organizations in helping them to understand the business benefits of using social media such as blogs, podcasts and RSS, determine what cultural impacts may arise from deploying social media, and create climates of trust that enable those organizations to successfully take calculated risks in using social media. Get all his advice here!

---

36) What's Next Blog

http://www.whatsnextblog.com/

– Internet marketer, internationally known blogger, blog strategy consultant to Fortune 500 companies including IBM and Cendant, B.L. Ochman heads the creative team of whatsnextonline.com. She also publishes the internationally respected What's Next Blog, which gives you insights into what's coming up in the world of social media.

---

37) 901am

http://www.901am.com/

– 901am.com is a blog that covers new media news, the web, and blogging. Check it first thing in the morning to get your daily hits.

---

38) The Buzz Bin


http://www.livingstonbuzz.com/blog/

– The Buzz Bin provides a point of view on integrated communications, including PR, social media, interactive and general marketing topics. Topics range from strategy and tactics to news commentary and trend analysis. It's not about being safe, it's about pushing the envelope, thinking and, hopefully, learning.
---
Social Media 101
39) Social Media Explorer
http://www.socialmediaexplorer.com/ – Social Media Explorer is the online home and blog of Social Media Explorer LLC, Jason Falls' consulting company. As a social media educator and strategist, Falls helps companies understand the social web and show them how engaging consumers online can help their business.

---

40) Social Media Influence

http://socialmediainfluence.com/

– Social Media Influence provides intelligence and analysis for business professionals looking to understand and navigate the ever-evolving world of online communication.

---

41) Convince and Convert
http://www.convinceandconvert.com/ – Social media isn't a conversation, it's where the conversation takes place. Jay Baer is a hype-free social media strategy consultant, speaker, and author that helps companies harness the awesome power of the social Web and develop those conversations.

---

42) Soshable
http://soshable.com/

– New

ways of socializing are popping up daily. Soshable will try to keep up. By tapping into the minds and resources of some of the brightest stars and most knowledgeable people in the business, author JD Rucker wants to present the social internet on a golden platter for everyone to enjoy.

---

43) Instigator Blog

http://www.instigatorblog.com/

– Author Ben Yoskovitz started Instigator Blog in 2006, and with 14+ years of experience as an entrepreneur, he shares his thoughts and lessons learned on startups, entrepreneurship, and marketing.

---

44) Social Media Strategery

http://steveradick.com/ -

"It's not about the technology, but what the technology enables." Or so believes Steve Radick, whose background in change management, strategic communications, and stakeholder engagement strategy and implementation means that his blog focuses not only on the technology and infrastructure aspects of social media, but perhaps more importantly, on the people and processes that really determine the success of social media and Government 2.0. 

---

45) One Social Media
http://www.onesocialmedia.com/blog – One Social Media is a social media marketing firm with broad industry experience, a talented staff and a fresh point of view. They specialize in helping entrepreneurs use social media tools, sites and applications to connect with customers and prospects. Get all their tips here!

---

46) Social Media Club

http://www.socialmediaclub.org/

– Chris Heuer and Kristie Wells started Social Media Club (SMC) in March 2006 to host conversations around the globe that explore key issues facing our society as technologies transform the way we connect, communicate, collaborate and relate to each other. Social Media Club enables you explore your personal and professional passions by helping you connect with a community of your peers based on both geography and areas of interest.

---

47) Social Media

http://www.britopian.com/

– Author Michael Brito considers himself a student of social media and community building. He has worked for major brands in Silicon Valley (HP, Yahoo! and Intel) and was instrumental in driving social media programs and campaigns emphasizing authenticity and long-term relationship building. Get his advice on his Social Media Blog.
---
Social Media & Branding
48) Brand Builder
http://thebrandbuilder.wordpress.com/ – The BrandBuilder blog provides commentary and discussions about Brand Management best practices. Areas of focus are Corporate Communications, Product Design, Social Media, Change Management, Leadership, Customer Relations, Community Management, Measurement, Strategy and Planning, PR, Advertising, Copywriting, Brand Development, Crisis Management, Integrated Marketing, Quality Control, Customer Relations, Traditional Media, Enterprise 2.0, Mobile Marketing, and Experience Design.

---

49) We Are Social
http://wearesocial.net/ – We Are Social helps brands to listen, understand and engage in conversations in social media. In their blog, you'll better understand the impact that social media is having on your organization and the changes that need to be made as a result.

---

50) Brass Tack Thinking

http://www.brasstackthinking.com/

– Blogger Amber Naslund is a communications and business strategist and the Director of Community for Radian6. She's a writer, professional speaker, community and social media strategist, and has worked with businesses of all sizes to solve business problems through better communication. Follow her on her blog, Brass Tack Thinking.
---
Grab the Badge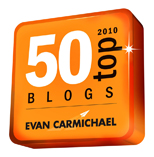 Categories: Top 50 List
Tags: client relationships, customer service number, digital media technology, Facebook, free daily newsletter, internet trends, mashable, media resources, networking trends, social networking, startups, technology trends, technorati, top source, web apps, web conference, web culture, web news, web technology, website customers