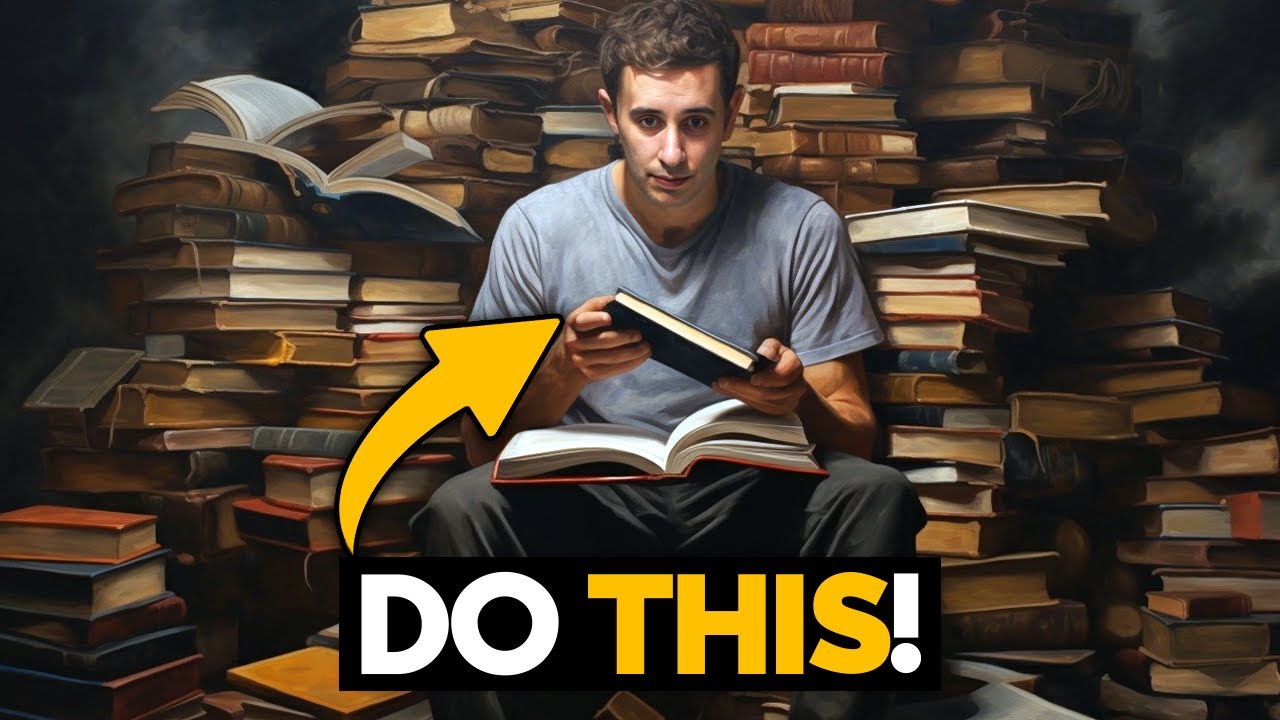 Hello Believe Nation! It's time to pick the winners of the book contest.
Evan: All right, so I was excited the day is finally here. A lot of you submitted some amazing entries. We're going to do a giveaway of 10 autographed books with a customized message sent directly, potentially, to your house.
A lot of you entered in with some cool stuff, and I actually had Nina pick the winners, so if you are one of the winners, you can thank Nina 'cause she's the one who picked you. And if you're not one of the winners, you could blame me, 'cause I asked Nina to do it. That's leadership, right? You give away the glory, you take all the crap. So if you liked it, give a shout out to Nina, and if not, you can hate on me. So here it is, our 10 winners, good luck!
Nina: Okay happy Monday guys. I'm Nina. Evan's not home right now. He asked me to record the book contest video. I hope I will do a good job. Bear with me guys, okay, so I look over all the videos, the links that have been sent in, and I have picked my top 10s.
#1: Rhonda Young
The first one, I picked Rhonda. Rhonda has been around for a long time. I saw a lot of her comment, I really like her. I pick her, it's not because I like her, well, yes I like her, but I pick her because she did a really good job off the videos.
She not only make one video, she make two videos. She talk about her one words, stand, and also she laid out why she she picked the one word, stand. So, she spend a lot of time and effort and really good video, thumbs up, so that's my first pick. Actually, the order does not matter. It's not like who did the best, who did the least, but this is my, that's what I have in my notes, and these are the people I pick.
#2: Zeno
Second contest that I pick is Zeno. Zeno, I love you! You've been here for a long time as well. You've been around. You always in Evan's gratitude video. Whenever I'm there, I see you there. Thank you for the support. Evan loved your supports as well. So the reason I picked Zeno's video because he has a fireplace in the background. I love fireplace, just so you know. Whenever we go camping always I could just sit there for an hours, hours watch the fires. It's very calm and soothing, but, yes, it's good video, and also Zeno laid out all the importance of finding the one words, and people could hate it, people could love it, so and he talk about to embrace it, so it's good. I like it, very good.
#3: @sciencestrength
The third one I pick is this girl, she, her one word it's optimism. She's very like Evan, once she has a mindset for something, she goes for it. She told a couple of her personal stories. So the first story she was telling I, when she go on a field trip, she told her classmate she want to be in that school, and she ended up she went to that school, so it's very like Evan's. And, I also like her plant. I'm a big plants person, so she has a jade plant in her video. I really like it. And she told me that her plant has once bloom. Hmmm. I want to know how.
#4: Kpekep
For the fourth one, the reason why I picked the fourth one, it's because it's a teen entrepreneur. We got to help teen entrepreneur. For most of you who watch a lot of Evan's video, he has told the story about him and her sister, when they were kids, like when her sister was three years old or four years old, they went out to sell some kind of arts, I could be wrong, I don't remember, but they did that.
#5: Maria Pasca
Oh, the fifth one, this is actually very creative. I really like this one a lot. It's actually art, the one where book pour into electronic device cell foam. I really like that, very creative. Good job, guy.
#6: MeGaPure
The sixth one that I picked, this guy, he actually got a One Word book. When you open it, it's blank. Nothing is showing on the book. He show his top 10 favorite quotes from the book, so very good, I really like it.
#7:  blidodi
So the seventh one that I pick, this video, it's a teaser video off the One Word book. It's very cool that he made a teaser video and it's teasing the audience that, oh, you should read this book. I like it.
 #8: Arkan Kargai
Okay, for the eighth one, I got to pick this one because it has a Teemo character on the bottom corner, and Evan, when he plays League of Legend, he always pick Teemo, and Teemo's one word, it's 'shroom. Very funny, very creative, I really like it. I say I really like it a lot, but I do, I like it. It's very cool, very funny. Thumbs up.
#9 Gourav Jr
The ninth one that I pick, it's a very funny picture. This guy who's sitting in the cold water, it's a winter time, and he's out there reading Evan's One Word book, and he wouldn't go in because he needs to find his one word before he go in, so it's very funny. Good job.
#10: Kitschcakes
So, the tenth one, the tenth one I pick, it's very funny, actually. Christina also sent a email to Evan said that, this video, she has to be one of the top 10 picks. She design cakes, she made two cakes. One is Evan's One Word book, and another one is the Believe logo, and she'll be sending these two to Evan, but I'll be opening the two, so I really like it. Mmmmm, yummy, cakes, my mouth is watering. So these are the top 10 that I've picked for the contest, but I do have two bonuses for Evan's team.
Evans Team
Sandra Shine
First one will be Sandra Shine, who's Evan's assistant. Thank you for your supports. And I did look at your contest. The pictures are very nice, very creative. You put a lot of time in there. Thank you for much and thank you for the ongoing supports.
J-Ryze
For the second bonus, it's J-Ryze. He has filmed this video with his roommate, Lynx. They have laid out all the books that J-Ryze has purchased, he also show the one that Evan's given him with the message and with the signature.
So, thank you, J-Ryze, for the ongoing support. We're going to give the One Word book to your roommate, Lynx. Thank you so much, guys, for watching. So these are the top 10 people I've picked for the contest, and I hope you guys enjoyed the book and enjoy the message Evan will be putting on the book. Bye.
*******
Evan: So that's it. Those are our winners. Thank you guys so much for all of your entries. I'm humbled, and I really, really appreciate you pouring your art into expressing something for your one word, and I hope that the book is having an impact on your life.
For the winners, make sure to contact me, shoot me an email, send me a message on YouTube. I need your address. I need your full name, or whatever you want to be in the book, need to have a little bit of detail.
Send it off to me, I'll make sure the book gets sent off to you. I've got some more fun book stuff in the coming weeks, so stay tuned. I look forward to giving you guys the update, but until then, I believe in you. I hope you continue to believe in yourself, and whatever your one word is, much love. I'll see you soon.
---
You might also like
---
More from Evan Carmichael
---
What's up, Believe Nation? Greetings from London, England. It's Evan. My one word is believe and I believe in people, …
Watch Evan Carmichael's Top 10 Rules For Success video. Famous Entrepreneur Quotes Evan Carmichael's Quotes "Changing my environment had a dramatic impact …
Today we're going to look at seven different ways that you can make business alliances. What's up Believe Nation? It's Evan. …