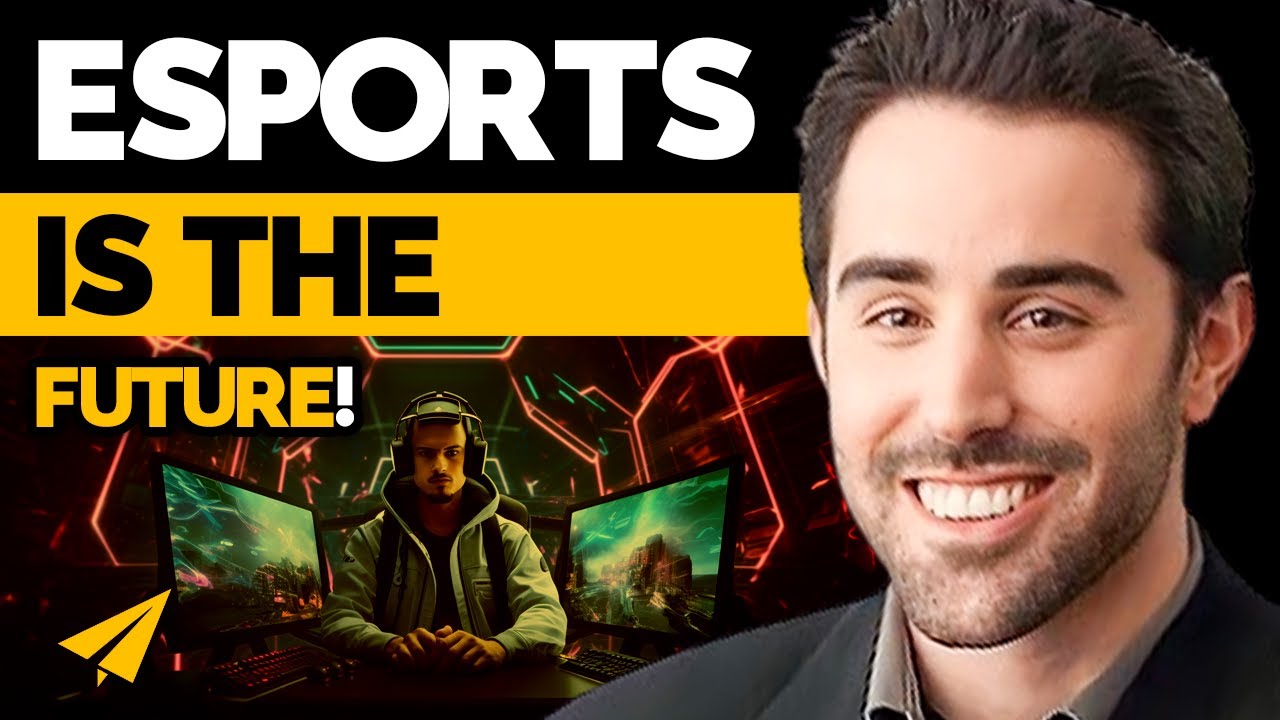 Famous Entrepreneur Quotes
Brandon Beck's Quotes
"Whether you think you can do it, or you think you can not, you are right."
"You have to have an almost idealistic belief in what you're doing"
"While talent can win you games , it is teamwork that wins championships."
Brandon Beck's Top 10 Entrepreneurship Rules For Business and Success
He's the CEO of Riot Games. He's the Co-creator of League of Legends. Riot Games was founded as an indie game developer in 2006 by Brandon Beck and Marc Merrill. He's Brandon Beck and here's my take on his top 10 rules for success.
Rule #1: #Believe
You have to have an almost idealistic belief in what you're doing because if you take a linear, logical perspective on what you're trying to accomplish as a start-up, if that makes sense, it's almost, the start is almost not ambitious enough and if it doesn't make sense then it can be like staring into the abyss of how the hell is this ever going to work?
And there just sort of needs to be, that old saying where there's a will, there's a way, there just needs to be that belief almost idealistically, almost not based in rational thinking, that we can sort of pull this off, somehow. And at least for us that was, that was key, believing in sort of a non-linear path to success.
Rule #2: Grow Organically
It's hard for us to sort of resonate with how well the game has been doing, and it's like the ultimate compliment. It is the best feeling in the world to see players enthusiastic about the product. And like, well you guys are here for the world finals coming up tomorrow, the, I mean, that is like a dream come true for us.
We've always wanted E-sports to be at that scale, but we never even believed that that would be possible. I remember one day like we were in a team meeting, we just got the results from the survey back and we'd ask players if they enjoy watching the game in addition to playing it. And the number was, something like 70% of players enjoyed watching it, and we're like, no way, that has to be wrong.
We enjoy watching it, but that's what we do, we make games, like there's no 70%, and in fact, that was an accurate number, and then it was validated by the sort of the viewership numbers for our first tournament, we were like, holy crap, green light for going ape on making phenomenal, on building a phenomenal e-sports experience.
And that's been so much fun to just run with. We want the sport to be big and awesome, but I want to make one distinction clear, we're not trying to make this a mainstream sport, a lot of people ask us, hey guys, are e-sports going to become as big as football or soccer or baseball?
And I don't know, that's going to be really up to the players to decide. But that's not a specific goal. But the goal is to deliver a great experience for the already large community that really cares about it, so that's the focus, the goal isn't to make e-sports as mass market or big as possible. I think that's kind of just forcing, trying to force it, and it has to happen organically.
Rule #3: Build An Effective Team
Well this is the 2004 USA men's national basketball team. And these guys were stacked, right? US was talent stacked on talent, stacked on talent, and you got LeBron, you got Dwayne Wade, you got Carmelo Anthony. You got Duncan, Iverson, and this would have been the highest paid team in the history of pro-sports, right?
But does anyone remember what happened in Athens? Right, they got dumped on by Puerto Rico, and then they lost subsequent games to Lithuania, and Argentina. They weren't supposed to lose a single game, they were supposed to run the entire table to the Gold Medal. They were massive favorites. So while talent can win you games , it is teamwork that wins championships.
Rule #4: Power Through
Back in high school, I was diagnosed with ADHD. Sot he classroom was a pretty painful place. It was hard work to spend more than half a minute's attention in any lecture regardless of how much I enjoyed the subject matter.
And by the way, I mention this not because I'm seeking sympathy, but I want to emphasize that we all have different handicaps, and it's how we choose to handle them that's what's important. We can be paralyzed by self-pity, we can lower our expectations, we can give up entirely. But those of us who choose to power through and simply opt for redoubling our efforts, improve our chances for success dramatically.
Rule #5: Have Passion
And I think to really make something great, you have to be passionate about it. It comes into like, even like hiring criteria, when people joining Riot Games, there's two things we look for: one is just their aptitude, their talent, and then the other thing is their passion, and we care way more about those two things than like their experience for example, because we think that you have to love, you have to love what you do, you have to love the game, you have to understand the game too, 'cause it's easy to come in having been a really experienced artist or really experienced game designer, but have no comprehension for how League of Legends is so different from a lot of conventional games, or a lot of conventional wisdom breaks down.
Rule #6: Build A Strong Culture
Weak culture can allow people to just drift. And a strong culture can sort of act as this membrane that keeps large, diverse groups of people working in alignment. In every company, every company has a culture. Whether they acknowledge and are deliberate about it or not.
Culture is sort of this living, breathing, evolving idea and it takes consistent effort over time to synthesize, to codify, and then ultimately to teach. And I love this analogy, and I'm just going to take a survey real quick, but who in this audience is like me, and you, raise your hand if you really like black licorice.
Okay, handful of you guys. A lot of people right there. Now, who in this audience looks at this image like, that is freaking disgusting, I hate black licorice? Tons of you guys.  Now who in this audience is really ambivalent, ah black licorice, whatever, I have it sometimes, okay.
Very few of you, right? Now, who in this audience is ambivalent about vanilla ice cream? You don't hate it, it's not the first thing you order at Baskin N' Robbins either. Okay, almost everyone, right? And that's kind of the difference here, as a culture, you don't want to be plain vanilla.
You don't want to be a catch-all flavor that is something for everyone, right? That's dangerous, it just waters down your culture. You want to be black licorice. You want to be cilantro. You want to be Uni, you want to be Brussel sprouts, you want to stand for something, right? And then you'll be a magnet for cultural fits. And others will self-select out.
Rule #7: Commit To Quality
And Riot was an ambitious endeavor for us, to say the least, but it was a pursuit of passion. We've always loved video games, and we saw an opportunity to do things differently, and improve the traditional model.
High quality, high-production value video games had always been in this packaged goods business, but we thought online and multiplayer-centric games would be better as online services than as packaged goods.
Why did we need to sell disks anymore? Who buys any of their digital media, their other digital media like music or video at the store versus downloading? And why do games data cost 60 bucks? We could make them available for free, and then just sell optional content a la carte.
And players could opt in only if they saw value. This would shift the burden on to the quality of the content and the experience. And games on disks were static, like movies. Games would get printed and then the developers would literally move on to the next project or sequel, so we thought games should have live development teams.
Dedicated to evolving the experience into reacting to user feedback. We wanted to build a company that saw the world through the eyes of gamers, and had a commitment to quality and a relentless focus on the player experience.
Rule #8: Don't Let Mistakes Stop You
We make mistakes, right? As you heard me say in the talk a little bit earlier, making mistakes is kind of part of our culture, because we feel like if we get to a point where we're not making mistakes, we're spending too much time covering our butts, and we're not moving fast enough, and we're not taking enough risks.
But the key is to not make the same mistake twice, and to learn from our mistakes and to constantly strive to get better, so that's where we, that's sort of our philosophy.
Rule #9: Prioritize People
Who in this audience believes, without a shred of doubt, that nothing, not technology, not IP, not patents, not trademarks, not brands, not relationships, not any asset of a game company is worth more than, to our company's success than the quality of our teams? If you believe that without a shadow of a doubt raise your hand.
Okay, a lot of hands, that's awesome. Now raise your hand if that sounds idealistic, you believe it in your heart, and you want to believe it but your mind is just kind of full of questions? Those other things are pretty important. Yeah, we're pretty sure of this, which is great.
Now lastly, raise your hand if your company, your shareholders, your boardrooms all believe this and internalize it the same way you do without a shred of doubt. Okay, a lot less hands. Now this is where I think we have a problem as an industry.
Because until we all agree, until all stakeholders fully believe in the value of our people then we struggle to prioritize what really matters. And it's going to hold us back as an industry from our full potential.
Rule #10: Appreciate Your Community
Marc: It's so rewarding to see the passion. Players do things with our champions that we didn't even imagine, the designers didn't even imagine. And we sort of evolved that understanding together with the community.
Brandon: When the community creates a piece of content that just totally makes you smile or laugh, I think what they do for us is they just drive this need to live up to the expectations. We got to be worthy of this kind of passion.  Sometimes we spend so much time thinking about features, developing something, and then we lose perspective, and the community can just keep us honest.
Marc: And those are the times we try to really acknowledge our mistakes and get better. I think we both kind of feel a tremendous amount of gratitude for the incredible ride we've sort of had together, and the moments that we've been touched by meeting players and seeing their passion for League and appreciation for a lot of things. What it's done, it did help us grow as people and has been incredible.
Brandon: The gratitude that we have is just, there's no amount of words that could express it.
---
Thank you guys, I made this video because Dennis Vang asked me to. I'm also a big League of Legends fan, look me up, Believe Team on the North American Server, if you want to duel.
Finally, I want to give a quick shout-out to Nate Lee Morales, Nate, thank you so much for picking up a copy of my book, Your One Word, and for having me on your podcast, it was a ton of fun. I really, really appreciate the support, and I'm so glad you enjoyed the read.
So thank you guys again, I believe in your, I hope you continue to believe in yourself and whatever your one word is, much love, I'll see you soon.
---
BONUS
Don't Limit Yourself
You know, as you shift your attention to your future, and to what's next, I want you to think about this quote from Henry Ford: "Whether you think you can do it, "or you think cannot, you are right". Those words are more meaningful today than I would ever thought when I was sitting where you are.
I had the same worries about my future as you all have. But what I would like to think about is that for the vast majority of you, the limitations on what you can achieve are to a very large degree self-imposed.
Whether it is an external voice, telling you that you cannot achieve something, or it's that internal voice of fear and of doubt that prevents you from pursuing your passion. These can often be more limiting factors than the actual career world itself.
Focus On The Customer
We think it's incredibly important to be connected to the players. It has to guide everything we do, every decision that we make, it has to start with the player philosophy, and then we sort of work backwards from there, and we don't always get it right, but the closer we are with the community, the more we'll understand it, like some of my favorite moments are meeting players up close and personal at the trade shows that we're at, the e-sports events that we're at.
I've had so many phenomenal experiences getting to know, getting to know our players and I think that's invaluable. It's a phenomenal resource for us as developers to get that kind of feedback.
Summary
Brandon Beck's Rules
BONUS
I hope you enjoyed this article, make sure to check my Brandon Beck video on his Top 10 Rules For Success as well.
Related Brandon Beck links
---
You might also like
---