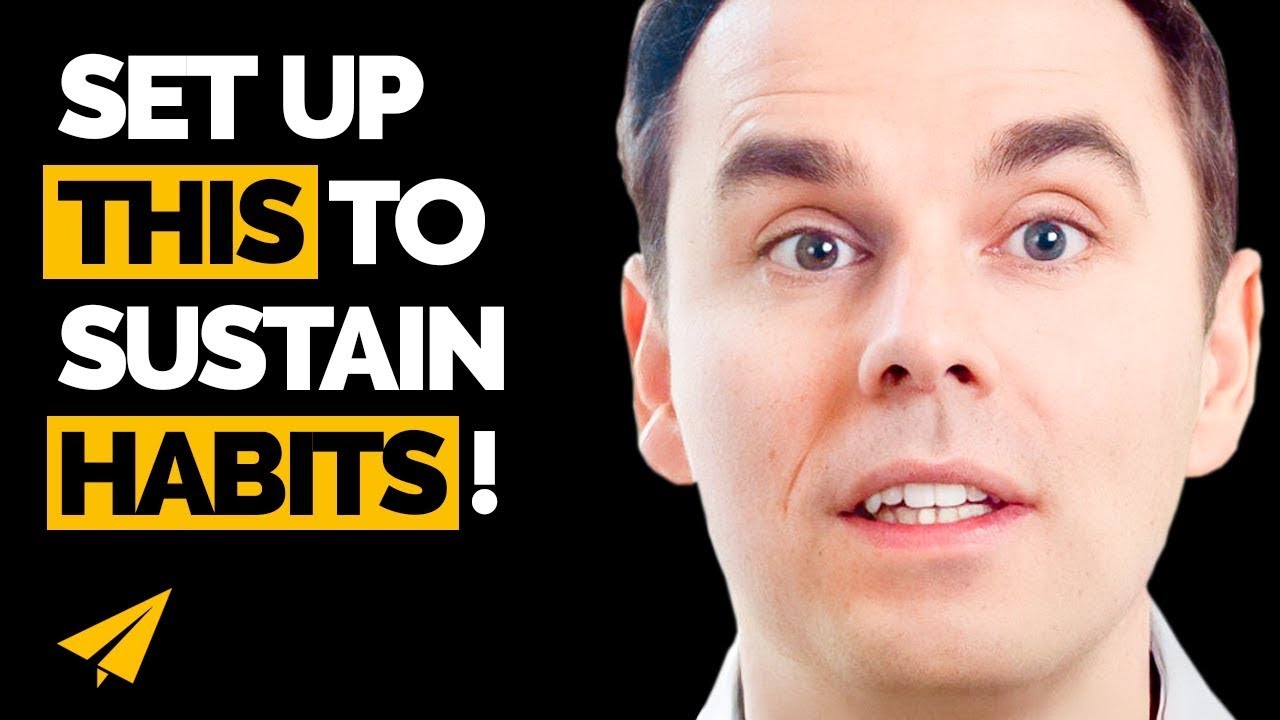 "No matter how small you start, start something that matters. Begin it."
"You have to have vision. I mean, it's Biblical, where there is no vision, people perish."
"You know, if you have a dream, never forget, you knock on a door of opportunity, that it is work who answers."
–  Brendon Burchard
Evan – Hello, Believe Nation. I'm Evan Carmichael. My one word is believe. And I believe that entrepreneurs are going to solve all of the world's major problems.
So to help you on your journey, today, we're going to learn from high-performance expert, Brendon Burchard, and my take on his Top 10 Rules for Success, Volume Two. Rule number one is my personal favorite. And I'd love to know which one you guys like the best.
And as always, as you're listening, if something really resonates with you, if there's a message that really holds true to you, please leave it down in the comments below and put it in quotes so that other people can be inspired. And when you write it down, it's most likely to stick with yourself as well. Enjoy.
---
Brendon Burchard's Rules
Rule #1: #Believe
Rule #2: Just Start
Rule #3: Envision A Compelling Future
Rule #4: Earn Your Dream
Rule #5: Do Your Work First
Rule #6: Set Up "Triggers" To Sustain Habits
Rule #7: Integrate The Win
Rule #8: Use Anxiety As A Tool
Rule #9: Stop Prioritizing Easy
Rule #10: Love
BONUS
See, sense and feel your dream
Evaluate your own performance
Find a coach
Brendon Burchard's Top 10 Rules For Success
Rule #1: #Believe
Believe in your ability to figure things out. I think that is the ultimate belief in life, that, you know what? I believe that I can figure out how things work and I believe that I can get better. That fundamental structure in our mind it says, "I believe in those two things."
That, "I can figure things out. "And I can get better." enables us for lifelong improvement and growth. But without 'em, good luck. 'Cause if you take on a task that you don't know how to do, you say, well, I don't know how to do that so I quit. If you want to be like somebody who you see as a role model, but you don't believe in yourself, you say, "Oh, I'm not like that."
So you quit. So without belief as the underlying element of your own mindset, there's no ability to grow. There's no ability to go anywhere. You have to look at this next stage of your life and say, "I believe I can figure it out." If you have a great dream and you don't have any clue how to figure it out.
You still go, "I believe I can figure it out." Which allows you to get up, and get to work on Monday, and start working towards it. If you don't believe you can figure it out, you don't have any, what psychologists call expectancy, or even agency.
And so you won't begin the journey. But once you believe that you can figure it out and you can do it, then you'll begin. So always believe in your ability to figure things out.
Rule #2: Just Start
And the first way you should not compare yourself to others, is in terms of, especially today, their fans, their fame, their followership, their audience. Never do that. In my industry, that's very, very popular to do and it's ruined a lot of people's lives who don't ever rise up to serve, because they think they're not popular enough.
It's like you write your first book, and you don't have as many sales as other people and you think, "Oh, well, I don't have the audience." Or you go to someone's fan page and you see, "Oh, my gosh, look at their followership, "look at how many Instagram followers they have, "how many Twitter followers they have."
And because you see them so big, you think, "Oh, I could never be that." so you don't even begin. And a lot of people do that. They say, "Well, I'm not that big." So they never start. But as I always say, no matter how small you start, start something that matters. Begin it.
If I began my career looking at my heroes, looking at a Wayne Dyer or Tony Robbins or Marianne Williamson, a Deepak Chopra, a Jim Rohn, back in the day, or looking at people like Og Mandinos who'd sold millions of books, or even the famous books that you saw, millions and millions and millions of copies.
If I gauge myself to that and thought that was the expectation, I would never begin. So you can't expect to start out with tons of people. Some people say to me all the time, "Well, Brendon, it's so easy for you, "'cause you got millions of people on your email list "and you have millions of people on Facebook, "and tens of millions on You Tube."
I say, "It doesn't make it any harder for me." I still show up and shoot this video. And the reason I have the followers and the fans and the audience is because I showed up and I started when there was only one dude, 10 dudes, hundred dudes, a thousand dudes watching us.
My first seminar that I ever did, we only have 22 people in the room. And now we fill up seminars nine times a year, often from people from 46 countries around the world fly in paying thousands of dollars a ticket. And what did I do? I started with 22 people in a room, and most of those people didn't even pay.
And every time the guy walked in with water, I counted him as one of those 22.  I had no followership. It's never about how big you start, it's that you start. And you get big by staying at it. Because what people do is they put out their first video, they write their first book, they try their first thing online and nobody follows, nobody watches and they quit.
They get disappointed. And where there's disappointment, there was too high of an expectation on achievement versus learning, versus process, versus beginning. What you want to do is never be disappointed. And the way that you're never disappointed is you understand every single step counts, every single step is learning, every single step gets you going.
Rule #3: Envision A Compelling Future
Greater leaders envision a compelling and different and vibrant future than what is here. They have an alternative clear view of what the world could be like tomorrow than it is today. They have a shared purpose. They believe that they and others would be compelled by interested, inspired by, and want to work towards.
And that's a big deal. And you always read about it in leadership, right? You have to have vision. I mean, it's biblical, where there is no vision, people perish. We know the power of having that vision. So you have to sit down, though, and actually do it.
The reason we say envision, versus just have a vision, is you have to sit, it's a practice of envisioning, "What should tomorrow look like for my team? "What should tomorrow be like for my business, "for my organization?" What should tomorrow be like for your life.
And not just tomorrow, a long-term mindset and view, the dream, that magnificent obsession, that bold desire, the moon shot goals and purposes and missions of life, the bigger picture. That's envisioning a different reality in the future than we experience today. And that's what everybody gets excited about in leadership. Where there's no vision, there's no leadership.
Where there's no vision, people perish. So we have to envision. We always have to continually sit down and envision, "Where are we? "Where can we be going?" It's an active process. If you just had a vision one time and you forget about it, it's not going to help you accomplish the influence or the impact you want in your lifetime, or in those that you need.
Rule #4: Earn Your Dream
My whole career has been, in some way or another, a struggle against my own doubts all along the way. As much as people say, "Gosh, you're so confident. "You're the high performance guy and everything else." And I'm like, "Yeah, but it doesn't mean I don't struggle."
Matter of fact, I probably put myself in situations where I must be challenged, and I must struggle, more than any normal sane person.  I'm constantly pushing myself all the time, because I evaluate struggle as something to be honored. It used to be struggle was something that was truly honored by people.
They thought that was something that built character. They thought that that was something that was good. And now we've got to be such a convenient driven society that's into ease and so much just, I think, an unbelievable level of engage, I'm sorry, entitlement, but people don't think they have to earn it.
And I was like, wait, if you have a dream, never forget, if you knock on a door of opportunity that it is work who answers.  It takes a lot of work to achieve your bigger dreams, to become the best you who you can be, to serve more, to create more, to contribute at the highest level. Man, it's a lot of work.
Rule #5: Do Your Work First
So I need you to do your work before you respond to the world. It's the number one thing I'm always telling people in High Performance Academy and all my other training sessions is if you are constantly waking up in the morning and all you do is just reply to everybody, and you're replying to their text, you're replying to their needs, you're replying to their emails, all of a sudden, the day is ripped away and you find yourself out of your own routine.
But if you set up your morning to win, or you set up blocks of time to win, as we'll talk about. And you do that first, do your work first, it's easier to stay disciplined. If you're saying, "You know what? "This year I want to, in the next two months, I want to be more healthy. Great.
Get your health stuff out of the way in the morning. Create your shake, do your workout, create a healthy lunch to take to work, and you're off and going to a good start. But if you wait for the remainder of the day, for discipline to strike, it never will.
Rule #6: Set Up "Triggers" To Sustain Habits
I know you all have big goals, big dreams, big aspirations, just like I do. You've got ambitions to become an amazing person, to build your career, to create, contribute, to give, to be an awesome human being. But all of that is impossible without great habits set up.
If you don't have routine and structure set up in a way that will keep you on track, then you'll fall off. And having new goals without new habits is kind of like having a new car without wheels. The habits are the wheels. They're the things that make you able to achieve the goals.
So you got to have good habits. But the challenge for most people isn't that knowledge. I mean, you know you need to have good habits. It's you can't keep the habit going, right? Have you ever started it the new year, your'e going to get healthier, and you start that habit of working out more on a more regular basis and then it goes away. Or you say, "I'm going to be more kind and more patient "and more awesome to my partner, my lover."
And you start being nice for two or three days. And then on the fourth day you're a jerk.  And you're like, "What happened?" "I said I was going to be nice to her." It's that you didn't set up the most important thing you needed to maintain a habit.
So what's the biggest secret I've learned in almost 20 years in this field? It's so simple, but most people don't have it. It's called trigger moments. You have to set up trigger moments to activate your habits. What do I mean by that? Well, let's say you want to become a better person. You want to become more kind, more patient, more loving with people. Now you can just that intention or write that down in your vision, or in your journal, or set up on a vision board that you look at once in awhile. But in day-to-day life, it's not enough.
You need things to trigger you, to remind you, to be that particular kind of person, right? It's almost like if you have a little angel speaking in your ear all day long to tell you what to do and how to be, you'd obviously become better. Well, that makes sense. Well, let's use that idea.
Let's use that idea by setting up alarms on our phones that trigger us to do the very things we need to do. This is going to be so basic you're going to laugh. And then I'll also tell you how I've literally talked to just to Fortunte 50 CEOs, and they said it was the one thing that changed their life the most dramatically.
So let's start with this. Let's say I have a goal in mind. Let's say you want to become more present and calm throughout the day. Again you could write that down on a journal. "I'm going to be more present at calm." You could meditate in the morning saying, "Today, I'm going to be more present and calm."
You could start out with good intentions. But those fall apart without a trigger moment set up throughout the day to remind you that. So what if you did this? What if you just set up on your phone three alarms during the day, with a label that said, "Close your eyes, "take 10 deep breaths in, remind yourself to be calm."
So let's say you're going through your day. It's crazy, right? It's 10 a.m. and all of a sudden, bing, your phone goes off, you look down, and it says, "Close your eyes, "Take 10 deep breaths." And then again it happens at two o'clock, and again it happens at six p.m. and again it happens at eight p.m.
What's going to happen? You always look at your phone, don't you? It's going to go throughout the day, you didn't forget. And the funniest thing is, I've had so many people do this worldwide. We're talking about hundreds of thousands of people I've taught to this, hundreds of thousands. And they tell me all the time, "That changed everything." And you'll think once you set it up that the next day you'll forget about it.
No, that alarm will go off, you forgot you set the dang alarm. There it goes off in your face, and you're like, "All right. "I'm trying to be calmer and more present. "Close my eyes, take 10 deep breathes, reground myself, "here were go." You can't do it once a day.
You have to have moments throughout the day that trigger you to enact the new behavior. I know this makes sense to you. But it's a challenge for a lot of people, 'cause they never set those things up. So what if you did it with an alarm? For example, for me, on the opposite spectrum, I don't want to just be calmer and more present, I want more energy throughout the day. So here's what I do.
One of my big trigger moments is every time my butt hits a chair. I don't care if I'm on a plane, or I was, where we're shooting here, I wrote a lot of my books here. I wrote the Motivation Manifesto here. I wrote The Charge here. And if I'm going to write, my butt hits the chair. I grab my phone, I open the timer, and I set 50 minutes.
Now at 50 minutes, the timer goes buzzzzz, it starts buzzin' and I look at that and I go, "Oh, that's my trigger to get energy." So I stand up, I go get some water. I take a glass of water, drink it down, I do some stretches, and I do some exercise, just really briefly, or I'll go for a walk, whatever it is, but I'll do something that usually takes just two to five minutes.
Then I'll sit back down, I'll set that 50-minute alarm and I'll work. And what that does is every 50 minutes it triggers me to change how I'm physically moving, it changes my attention, so that throughout the day, I'm continually refreshed. So I never have that two, three, four o'clock time where I'm like, argh, you know? Why? Because I'm triggering my days so that my energy is maintained throughout the day. Makes sense, right?
This could be as simple as, let's say you want to be healthier in your life. Okay, let's set up some trigger moments for you in this way. Let's say every time you drop off the kids, on the way back to the house, you stop at the grocery store and get some fresh produce. That's just a trigger.
It's like, okay, did one thing, drop kids off. Now tied to that, triggered from that action, drop kids off, is go to health food store. Or let's say you want to get healthier in the morning. One of the easiest ways to help people maintain a better exercise program is this.
Set a trigger, you wake up in the morning, your first action is to drink water. Put your exercise shoes on. Might get dressed if you were naked, just saying. So you get dressed,  put your shoes on. You go downstairs or you go to the gym and that's the trigger.
You woke up, you do these actions. Nothing interrupts those actions, that's the action. And you have to have those setup. One of my other favorite trigger moments to set up is door frame triggers. Well, you remember that. When you walk into a new room to have a psychological trigger go off in your mind, then you associated with that doorframe.
So let me give you an example. If I walk into my house at night, if I've been working all day, and I'm going to walk in, I'm going to see my lady, I have it so whenever I walk through the doors of my house, three words repeat off immediately in my mind, because I've done it so many times consciously.
I went to the door, I said the three words, said the three words, said the three words. And I did this so many times that now when I walk through a door, my mind automatically triggers those three words. And I remember to be those three words.
So what words would you love to have describe you as a person that you would be happy if that was how people described you? What would those words be? Have those and now set them up in your life. I teach executives do this as well. I have them have a doorframe trigger when they walk into their office in the morning.
Soon as they walk through that doorframe, they have boom, three words go through their mind about how they want to be perceived as a leader. I have them set up another door frame. Every time they walk into a meeting, into the conference room, when they walk through the doors of the conference room, they have another three words that trigger off for them.
And it just reminds them how to be. So these aren't big crazy things. A lot of people think they have to completely change their life. What would change your life completely is setting up more trigger moments and associations. That when you see something, you do this.
That when this action is taken, then that happens. That when you have the opportunity to set up alarms on your phone, you set 'em up, so that you're interrupted in your every day life to remind yourself to stick to the habits, to stick to the intention.
You do that enough on a continual basis, you'll find yourself in so many ways completely rejuvenated. And I promise, you'll stick to your habits even more. And once you do that you know that everything changes.
Rule #7: Integrate The Win
People don't believe in themselves. It's not that there hasn't been evidence that they shouldn't believe in themselves. They've had some wins, they've had some goals that came true. They made the magic happen, but they never integrated the win.
They never had a good thing happen and they sat there at the end of the night, thinking about that good thing that happened and allowing it to come into their heart, allowing whatever they did to give themselves credit for it, permission to feel good about it and say, "You know what? "I did this today. "It went well today. "That worked today." And to integrate that win, integrate that success, integrate that moment, into their heart, into their identity as a human being.
What happens is most of us, we knock off the checklist and, "Did it, did it, did it, did it, did it, did it." And five years later, after all these, "Did it, did it, did it, made it happen, made it happen, "crushed it, crushed it, crushed it." And five years later, we feel the same about ourselves, the same level of confidence, the same level of belief in ourselves, because we didn't allow those things to enter our psyche, enter our spirit as strength. We didn't.
We had momentum, externally, but we didn't have any momentum internally, building our character and our strength. We never achieved that sense of pride or ownership of what we did. We didn't own it that we did it, so we never go stronger.
At the end of the day, just sit down at the end of the day and go, "What worked today? "What did I do today? "What little thing "should I allow myself a little bit of credit for? "What did I say that was nice or kind? "What did I send away that I got done? "What did I finish? "What goal did I move a little closer to?"
And just at the end of the day to allow that to come in. This isn't about just pepping ourselves up and saying, "I'm awesome, I'm awesome, I'm awesome." With no evidence. I'm saying, you know, you got some momentum, integrate that now.
Own that. You did the work today. You fought the good fight. You finished the day. You're still alive. You know what you need to go do tomorrow. Integrate that success, give yourself that credit. You'll develop that strength of spirit that's so important.
Rule #8: Use Anxiety As A Tool
What would I have to do in social situations to be able to develop some confidence. What would what I need to do to develop a deeper competency, skillset, talent, ability, in this new area that will make me an all around stronger, more competent and capable person.
I think we should focus on the plan to develop your strengths much more than just stopping some of the inadequacies or the worries. Those will always be there. If you don't have them, the game is over.  If I ever get to the point where I'm backstage and I'm about to go out onstage and perform for thousands of people who've paid thousands of dollars to see me, who came from 40 plus countries to be in the room.
If I don't have any anxiety to that, some performance anxiety, that's going to tell me that's probably the day I should turn it in, quit, retire, 'cause it means I don't care enough about. I want to experience some anxiety. I want to have a little stress. We know from high performance studies that a little bit of stress can give that edge in performance, as long as it's managed.
As long as it's utilized as a tool, to pay attention, to focus, to execute, versus as an excuse to stop. So how have you been using anxiety? As a performance enhancement tool? Or an excuse to stop? The world's highest performers use it as a tool. They get an edge from it. And they say, okay, I'm nervous.
But that tells me I'm in the game, I better pay attention. And they also develop plans to develop themselves. To strengthen themselves in all their areas, emotionally, socially, financially, physically, spiritually so that those anxieties start to diminish as they become more.
Rule #9: Stop Prioritizing Easy
Stop prioritizing easy. Stop prioritizing easy. A lot of people when they look at their to-do list of the day, they just start working towards the easy things, knocking off the easy things. They think, "That's going to get me some momentum, "it'll get me into the day, "or I'll feel like I'm succeeding."
And the reality is it's making them less likely to actually do the things that count. And how do you know this? How do you if you're guilty of that? You'll know is if your day feels like there's a lot of busy work, but there's an absence of your life's work.
You know what I mean? If you don't feel like you're activities during the day are really creating to your vitality, to the contributions you want to make with the world, to doing activities, and tasks that you really enjoy. Whose fault is that? Is it the man's? Is it the government? No,  it's like you're setting up your day. You could choose what to do with it.
Maybe you need to look at doing things that would support you, your health, your vibrance and your joy, your real growth and contribution in a more significant way. If you feel like there's always busy work, but it's not your life's work, you probably prioritize things at a larger level maybe incorrectly for you.
Now I don't know this. I can't gauge it. I mean, I'm just talking to you through here now, as I look at you listen to me, all I can do is encourage you to just look and say, "How have I been prioritizing? "Have I had a structure? "Have I had a framework? "Have I had ideas about what's important to me in the world? And I always run my decision-making through those, because if you haven't set that up, this is the time to do that for yourself.
Just because there's something that's easy to do, does not mean it must be done today. What I would rather you to do is say, "I am going to prioritize things today "that will make significant steps forward in my life." These are, I just say, the opposite of stop, or sorry, prioritizing easy is to prioritize progress, things that actually move the needle of your life forward, things that actually contribute in ways that you find meaningful and significant and fulfilling. And you know you deserve that.
But sometimes you get caught up, right? Now you've just been caught up in everybdoy elses's hot mess. And your life best became a hot mess. It's not because you are, it's that you're just doing the easy things to please people, because that's easy, "Ah, I'm going to please some people today."
But what we need you to do is say, "What would significantly move me towards my dreams today? "What three things must happen today "that would be real movement forward?" Not like little checklists. Our whole world has gotten so addicted to little tiny checklists, but they're not doing anything meaningful.
They're not checking off, "I'm living my life."  So I want you to get back into, "What would really progress me today?" Stop prioritizing easy, start prioritizing progress, things that matter. I want you to take on something hard every day.
You do that, you'll start to find yourself getting a little more confident, a little bit more momentum, a little bit more into that space where you feel like you're doing things you were meant to do.
Rule #10: Love
And the last big one, you knew I was going to go there. Love. You know, you already know the thing about love yourself. And maybe in some ways you've never allowed that. You've never noticed the beautiful things you've done in your life. So you never allowed yourself to love yourself.
But at some point, you've got to recognize that there's a love that's beyond you, beyond me, and beyond your actions, and that love is whatever brought us here alive today. Some would say it's God's will and God's love. Some people it's the randomness of the universe.
Some people it's nature, some people it's whatever. But there is something way beyond us. And there's a way to access that and a way to honor that. And the way to honor that is recognize that you are unique about seven billion people, no one is like you specifically.
And at least take that as a moment of saying, "Okay, I'm meant to live my uniqueness. "I'm supposed to love the things that make me odd and weird. "I'm supposed to love the things that make me strong. "I was made this way, "so let me honor what's good about that. "And what's not good about that, let me work on that.
"Let me set a schedule to get better at that "so that I can not only honor what I've been given, "but I can give something back, too, by getting better." And that aspect of doing that that brings in so much joy and so much strength in our life is love, loving ourselves, loving the process, and of course, the greatest way to believe it ourselves is to love other people that they become so grateful for us that they give us some of that feedback, that there's so much appreciation and love and joy in the moment with others that you can't help but just feel that vibe, that there's an emotional contagion.
When other people around you are feeling loved and cared for and excited about life, it's hard not to rub off on ya' a little bit. And you start saying, "You know what? "Life isn't so bad. "And you know what? "I deserve to feel good here right now, too."
And, you know what? You start getting some momentums, some wins, you integrate those wins, you get some feedback to get better. And all of a sudden you start to believe in yourself again. All of a sudden you start to live the charged life.
Thank You!
Thank you guys so much for watching this video. I really, really, hope you enjoyed it. If there's someone you'd like me to profile in the next top ten, check out the link in the description and go and cast your vote. I'd also love to know what was your favorite message from this video. What did you learn from this video that you're going to immediately apply somehow in your life or in your business. Please leave it down in the comments below. I'm really curious to find out.
I also want to give a quick shout to Sean from Video Influencers. Sean, thank you so much for meeting up in Palm Springs, doing that awesome interview on your channel about my book, Your One Word, and then you posting it to your channel as well as to your Twitter. I really, really appreciate the support, man, and I'm glad that you enjoyed the read.
So thank you guys again for watching. I believe in you. I hope you continue to believe in yourself and whatever your one word is. Much love, I'll see you soon.
---
BONUS
See, sense and feel your dream
So my question is, when was the last time you just gave yourself a few moments, free away from playing on the phone, free away from the Internet, just to sit down by yourself to visualize and daydream about your dreams, about the activities involved in that, about how you would struggle through, about what it would feel like to be victorious, all of it, the whole thing, the messy party, the ugly part.
What would you say to yourself when it gets hard? That's what you need to do, to truly actualize a dream. We got to begin with seeing it and sensing it, the good, the bad, the easy, the difficult and the victory.
Evaluate your own performance
Every week on a Sunday, I think about all the goals of the week I just had, and all the goals of the week I have coming up, and I literally measure myself. I'm like, hey, how did I do? On a scale of one to 10 last week, how'd I do? Eight, I did good, six, not so good, four, I sucked.  Okay? And I rate myself every single Sunday.
I think it's really important that you take a look at your goals on a weekly basis and rate how was your performance? How did you do? Not just did you accomplish all of them, because, you know what? Life comes up, your kid gets sick, you get tired, some big emergency happens in the business.
Something will always come up that will prevent us from achieving every goal that we have every single week. But its' a good idea to say, "Where did I mess up? "Where did I quit? "Where did I stop?" Not to berate yourself or be hard on yourself, just to acknowledge where you're at.
Because if you're not looking at your goals on a weekly basis, at least. I mean, what are the odds you keeping working towards them? Just 'cause they're a to-do list in your calendar doesn't mean you're going to keep going after them.
Find a coach
We all have a level of competence, I guess, ceiling if you will, that we hit a top level in which we can take ourselves only so far. And then we need someone from the outside to look at it and say, "Ooh, hey, kid, you need to adjust this, man. "Try doing that. "Oh, have you thought of this? "You know what? "When you're doing this, it's only this level, "it needs to be this level."
IF you get somebody, somebody. And everyone says, "Well, Brendon, I don't have any coaches?" Really? Well, how many have you asked? You always tell me, "I don't have any coaches." Okay, great, how many did you ask? Are we failing in the asking? Or are we failing in the never approaching? Where is it? Most people don't have coaches in their life, 'cause they never sought them out.
They say, "I wish I had that." But they never actually sat down and say, "Hey, you know, I'm starting something here. "And you seem to have competence in this area. "Can we make an arrangement? "Can I hire you as a coach? "Can I pay you as a coach? "Could we do something together?" I mean, I started getting coaching informally from dozens of people in my industry just by asking.
And now today I coach so many people I can't even count. It's just like crazy. But I think that's what we have to start figuring is who's going to coach you? And if you don't have a list of 10 or 12 people who you think you could mentor you or advise you, or coach you, then you're kind of grasping at hope and fate that maybe someday a coach will land on you.
But, you know, I think you're going to have to go out, just like every other area of success and work a little harder, a little more focused in that area to have success there. Same with coaching, you got to go get a coach.
---
You might also like
---
More from Brendon Burchard
---
Today we're going to learn how to communicate effectively.  Good morning, Believe Nation. It's Evan. My one word is believe, …
Today, we're going to talk about how you can create a massive action plan. Good morning, believe nation. My name …
Today we're helping you to stay motivated, and to learn how to motivate yourself! How to MOTIVATE Yourself - #BelieveLife Why MotivationGrid We're all …