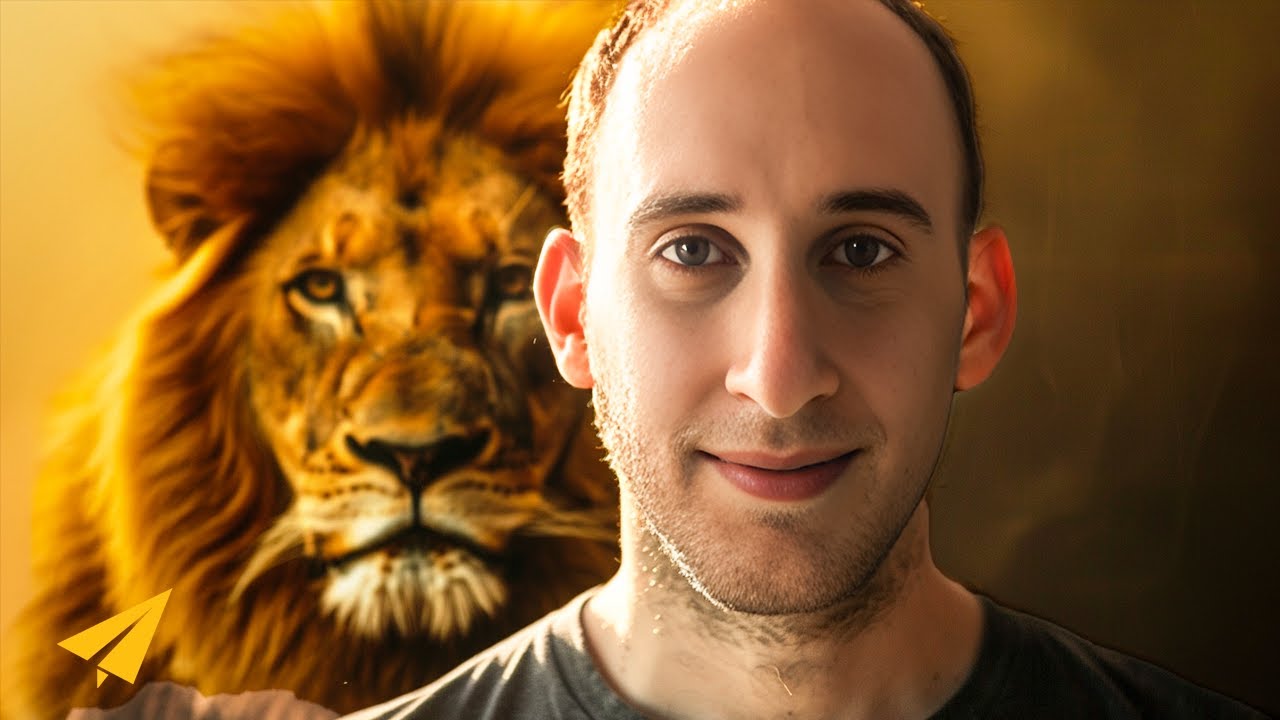 Good morning, Believe Nation! Today, we're going to talk about how you can build your courage! Rule number five is my personal favorite, and I'd love to know which one you guys like the best. And also, as people are talking, if someone says somethin' that really resonates with you, you know the drill! Leave it down in the comments below, put your quotes around it, so other people can be inspired as well. Enjoy!
How to Build Your COURAGE
Morgan Freeman
Don: Here's the stats from your show, and it says that the richest 85 people on this planet have as much money as the poorest 3.5 billion.
Morgan: Yeah, right. On the planet, however. That's…
Don: That's not far off, but in America.
No, it isn't far off, in America. But, we still hear, don't abandon the idea, that it isn't finite. It isn't finite, if you were born, where were you born?
Don: Me?
Yeah, you!
Don: Baton Rouge, Louisiana. Baton Rouge General Hospital.
Morgan: Baton Rouge, Louisiana! I was born in Memphis, Tennessee. I had a long haul, from where I came from, to here. But, here we are.
Don: Right.
So, proof is in, the proof of the pudding, it's in the eating. And here, we sit at the dining table.
Don: But, it's hard to, when you say that to some people, because they say, oh, there you go, with the pull yourself up by the bootstraps thing! And, you know, you're just being respectable! Not everybody can do that!
Bull. Everybody can. Everybody doesn't… Courage. Courage is the key, to life itself. There are a lot of people who are born in a situation, with, I'll never get out of this. So, they won't. I say, to people, who say, well, I would like to have done so, and so, and so. So, when have you could have done it? Say, well, I couldn't get out of here. Man, the bus runs every day!
You're exactly right.
Yeah!
You would say, if you can conceive it in your mind…
Morgan: If you can think of it, you can do it. That's the human condition! If we can imagine it, we can do it!
Don: Right.
And I think, that's the condition of each, individual human.
Step Into The Uncertainty
Tony Robbins
Ten years from now, you're going to arrive. The question's where! And if you don't do somethin' today, you're going to show up somewhere! So, what happens is, when you go through natural disappointments, and frustrations, when things don't work out the way you expected, when people betray you, or disappoint you, or hurt you, what happens is, all cynicism is, all skepticism is, is a protective device, that says, I don't want to get my hopes up, 'cause I don't want to feel that drop of disappointment.
I don't want to feel the loss. I don't want to feel the hurt. So, when people tell me, I'm cynical, I'm pessimistic, I look at 'em, and say, listen. Let's be honest, you're gutless. It doesn't take any, any courage, to think things don't work, and they're wrong, and they're terrible, and never fixed, 'cause you'll never be disappointed, 'cause you'll never take any actions, so it won't change! It's self-fulfilling.
But, it takes guts, to say, I'm going to believe in something, and try it, even though I might fail the first, fourth, tenth time, I'm going to keep going! And I believe that most human beings, that they put themself on the line, they would uncover who they really are. But, most of us are so afraid of failing, or not looking good, or losing out, that we just never discover who we are! What I think we have in common, is we're willing to step into the uncertainty.
All passion is found in the realm of uncertainty! And yet, human beings are pulled to certainty, because we don't want to deal with our fears! Freedom, liberation, as we break through the fears. All of my brethren out there, all my brothers and sisters watching, who are entrepreneurs, or are considering being entrepreneurs… You are what I'm made for! I've built 18 companies, 12 I actively manage, five billion in savings, and as I told ya, 12,000 employees! It blows my mind!
I have no business background! But, I have this passion, that says, I must do more for others, than anybody else. And I will never stop growing, and I'll never stop changing, and I'll never stop improving, and I feel alive, by doing that, as opposed to, let me do the same thing, every day, because I'm good at it. And let me continue to do that. Hopefully, my life is really good. That'll make you feel numb, if not depressed, or frustrated, or overwhelmed, which is where most human beings lives.
Keep At It
Les Brown
Develop the courage! Courage is not the absence of fear. Courage is the willingness to act, in spite of the fear. I had a fear of speaking, because I don't have a college education. I had a fear of becoming an entrepreneur, because I never had any experience, or any background in business. I had a fear of so many things, I was living a fear-driven life.
As you look at yourself, and look at your goals, develop the courage, to go after your goals, to live your dreams, and not your fears, and understand. And here's something that's very important. That anything that's worth doing, is worth doing badly.
I didn't want to make any mistakes. Hey, anything that's worth doing, at all, is worth doing badly, why? Because, it's worth doing right, if you know how to do it. But, if you don't know how to do it, it's worth doing badly, until you get it right. Just like I messed up, right now!  But, you'll forgive me, won't you? Of course, you will! So, as you look at yourself, anything that's worth doing, is worth doing badly, until you get it right.
And as you make mistakes, you learn from your mistakes, and you come back again, and again, and again. They asked Benjamin Franklin, no, it was Thomas Edison, Thomas Edison! They said, Thomas Edison, how did you continue to, to learn how to develop the light bulb, in spite of the fact, that you had 10,000 failures? And he said, he didn't have 10,000 failures. He said, he had 10,000 ways that did not work. Wow! Think about that today!
Put Things in Perspective
Marie Forleo
Anything that you're going through right now, if you want to take a big, scary leap, and you want to start a new career, or perhaps, start a business. Anything that you might consider a failure, is really just a necessary step on your journey to success. So, no matter what you're facing right now, no matter what's getting you so scared, there's only one question, that you need to ask, and answer, to find the courage to make that big leap, and the question is this.
What's the worst thing that can happen? So, not just by saying, yes, but what's the worst thing that can happen, if you said no? So, for example, a few years ago, I asked my really dear friend, Laura, to come speak at one of our live events. Now, this was a big opportunity for her. But, I know that it was kind of stressful, and I said, you know what, this is big.
So, take a few days, think about it, because once you say yes, you're going to be locked in. So first, she had to ask herself, well, what's the worst thing that could happen, if I said yes? So, for her, it was the stress. It was wishing that she never committed, which she wished she never committed.
But, it was also this fear, that she was going to completely freeze up on stage, that she was going to mess up horribly, and completely ruin her reputation, which she did not. Now, on the flip side, she had to ask herself, what's the worst thing that could happen, if she said no. So, you got to get, that Laura really wanted to grow her business, and her brand.
And if she said no to this opportunity, she'd have to face herself in the mirror, every single day, and say, nice going, bonehead, you had the perfect opportunity to grow your business, and you turned it down!
So now, it's your turn! I want you to ask yourself, what's the worst possible thing, that could happen, if you said yes, and you'd fail miserably? So, don't just think about this loosely. I want you to get really specific, and tease out every single scenario, that could possibly go wrong, and how you deal with it, if it did. What most of us discover, is that no matter what the worst case scenario is, we can actually handle it.
But, don't forget, you got to go on the flip side too, and ask yourself, what's the worst thing that can happen, if you decide to do nothing, and keep your life exactly as it is. Are your regrets going to start to pile up, like pancakes? Are you going to turn into some miserable, self-loathing sad sack? I really want you to tease this one out, and get all the scenarios on the table, and then take a look! What do ya got? What's the worst of the worst? Goin' for it, or not going for it?
Prime Enthusiasm
Brendon Burchard
I believe the master emotion, of all life, is enthusiasm. If you're enthusiastic about somethin', you're engaged with it. If you're enthusiastic about somethin', you feel energized for it. If you're enthusiastic about somethin', you look forward to waking up tomorrow, and goin' for it.
So, prime that feeling every day. The way that I do that, is every morning, in the shower, when I'm gettin' ready, I think, what can I be excited about, for today? What can I have enthusiasm for, today?
And if I can't come up with anything off the top of my head, or by looking at my schedule, I create it. I say, okay, what could I do today, that would be fun, and make me look forward to the day? Maybe, it's prank a friend.  Maybe, it's do something good for somebody. Maybe it's some thing I'm going to do, that I just really enjoy, that I won't spend a lot of time, during the day, but I'm going to give myself thirty minutes, doing a passion, small little project, I'm interested in.
Whatever it is, prime enthusiasm, because if you have that feeling of enthusiasm, that's what going to keep you passionate over the long term. And, please listen. You need to prime your enthusiasms every day. See, a lot of people are very passionate people, but they're not living passionately, because every day they're not engaging with what they want.
You know, they set the big goal, at New Year's, but then, February and April rolls around, they've forgotten about it. But, the reason that they were so excited, in January, that the New Year, why is everyone excited? They're priming enthusiasm.
They're looking at their goals. They're having an emotional connection, and commitment to that, and that excites them for the year. So, what you need to do, is look at your goals every day. What you need to do is, every day, write the things down, that are important to it, get excited about doing that, implementing that, experiencing it, and go for it.
Stop Complaining
Gary Vaynerchuk
Gary: It breaks my heart, my friends live for Friday night. They really get to the week like, Monday morning's the worst! It's just a huge percentage of one's life, I can't wrap my help around, with the Internet! This is not your grandpappy's life! We, on the Internet, you can make sh** happen! You can build businesses, or side hustles! I just don't understand why people relegate into a losing mentality, and just thinking they can't. You can't, because you want to be on the bowling team, or softball, play video games!
That's why you can't! There's plenty of time! Get shit done! The level of complaining is unacceptable! Look… What if I told you, this was the last Monday morning of your life? What if I told you, you die this week? Would you complain about your crap job, or that test you don't want to take? I doubt it!
You can go much higher level thinking! Well, that's really what it takes! It takes understanding, that if you're not pumped, right now, if you're begrudging what you're about to do, if you're not looking forward, please recognize the world we're living in! We're living in a world, where there's so much more opportunity!
This Internet thing created way more opportunity, for all of us! Way more! I mean, look, we're really lucky to be alive! Look, your mom and dad could have had sex, like three minutes later, and you wouldn't even exist! And you're complaining!
You could have ended up being a bus, a tree! I just don't get the mentality, of being head-down sad, on a Monday morning. I'm going to make Monday morning my bitch! I'm going to make you Saturday, Monday morning!
That's what I want to do every morning, and that's what I want from you! Please, take a step back, and think about how awesome it actually is! And then, recognize that you can attack the world, in a totally different way, 'cause you were lucky enough, to be born during this era!
Evan Carmichael
So, my take, on building courage, is I think it's like a muscle. I think it's something that you need to develop, and constantly push, and train yourself, to get stronger, and stronger, and stronger. There will be periods, every single day, that you have the opportunity, to build your courage muscle. And what usually happens, for most people, is they have this opportunity in front of them, that is scary, that they've never done before, that they're afraid of, and they'll justify it with a practical reason.
You tell yourself you can't do it, because of all this, and it'll make total sense to you, and you just shrink down. You constantly play the smaller game, the weaker game, instead of being bold, and believing in yourself, and trying to go for, and take that action! And so, how do you go from being afraid, and being scared, to actually having the courage to do it, here's what I found really helps. This has really helped for me, multiple times, and I think it can help you.
The first part is the awareness. So many people just play small, by default. They don't even realize that they're playing small! It's just so ingrained in you, that it just happens, constantly, every day! You talk yourself down from things, every single day, and it makes perfect, logical sense! The reasons why you say you can't do something, are rational. That make sense, and so, you constantly do it.
But, when you catch yourself, it's usually not in the moments. It's like the next day, or the next week, you catch yourself, to say, you know what, yesterday, I should have done that, I should have said yes. I was just too afraid.  Why didn't I say yes? That self-awareness, that's the start! That is the start! If you can realize it, don't worry about it being a day later, or two days later, or a week later. If you can realize, at any point, that you played small the other day, that's the starting point!
Because, the next time it happens, you want to catch it again, it's going to get a little closer. Instead of it being the next day, it'll be a couple hours. Next time it happens, it'll get a little bit closer! Next time it happens, it'll be as you're leaving that meeting! You realize, almost instantly, that  I did it again, I did it again! I'm playing small! I'm justifying these things, when I shouldn't be! I should better myself! I need to believe in myself! And then, the magical moment happens!
The magical moment happens, when you have the opportunity, sitting immediately in front of you, and you have the decision to make. You catch it, in the moment! Instead of the next day, or the next week, you catch it, as it's happening, where somebody asks you the question, and say, do you want to do this? And in your head, you're thinking about all the reasons why you can't, and you catch yourself! Say, this is it!
This is what always happens! I'm about to play small, again! And then, developing the courage to say, I'm going to do it. I'm going to try. I'm going to say yes. And what really helped me, is just thinking that I am tired of living with regret. Once you can catch it, once you have the self-awareness to catch, that you're playing small, consistently, I was tired of living with the regret of constantly playing smaller than I should.
And when you're in that moment, and you have to make that decision, and you're afraid, it's okay to be afraid! It's not be fearless! You're going to be afraid! It's feeling the fear, doing it anyway, because you don't want to live in regret, for the rest of your life, looking back on this moment, and saying, I played small, again.
And so, that has really, really, really helped me a lot. It's helped me develop the courage muscle, to the point now, where whenever I'm afraid of something, whenever I'm worried about somebody else's opinion, whenever I feel like, maybe I can't do that, then I have to force myself, to go out and do it.
If there's a real reason not to do it, right, like, I'm not interested in it. I don't have the passion for that. I don't actually care about that. Then, I won't go and do it. But, if I have a passion for it, and then the only reason, that I'm not doing it, is because I'm afraid? Then, I force myself, to go out and do it. And every time you do that, you build your courage muscle up.
Every time you're afraid, even of one small, little interaction, talking to that girl in the street, having that difficult conversation with your partner, or employee, or customer, every time you think of something that you need to do, and you're afraid to do it, and then you do it, you build your courage muscle up, every single time.
You get stronger, and stronger, and stronger. And what I want you to develop the habit, this is so important, I want you to develop the habit, of whatever something difficult comes up, you resolve it, you jump into it, you address it, instead of shrinking down.
'Cause if shrinking down is all the way up here, and addressing it's all the way down here, I want you to start to switch this. I want you to switch it. Where now, every time that something major, some big problem, something you're afraid of, something that you might regret, you're going to attack it, every single time! And you're no longer going to accept playing small, with your business, and with your life.
Thank You!
So, thank you guys so much for watching! I made this video, because Wombat Philosophy asked me to. So, if there's a topic you'd like me to cover, in the next edition of #BelieveLife, leave it in the comments below, and I'll see what I can do. I'd also love to know, what did you take from this video? What was your favorite clip? What was a favorite story? What are you going to immediately apply to your life, or your business? This is such an important topic. If you guys can be more courageous in what you're doing, it will have such a dramatic impact, on your life, and the people around you.
So, what did you learn, and what are you going to apply, immediately, to your business, and your life? Leave it down, in the comments below. I'm going to join in the discussion. Finally, I want to give a quick shout out to Peter Arca. Peter, thank you so much, for picking up a copy of my book, Your One Word, and taking that picture. I love it! I hope you enjoy the read, man, and I really appreciate the support.
So, thank you guys, again, for watching! I believe in you. I hope you continue to believe in yourself, and whatever your one word is, much love. Have an amazing day. And I'll see ya soon!
---
You might also like
---
More from Believe Life
---
Today we're going to learn how to communicate effectively.  Good morning, Believe Nation. It's Evan. My one word is believe, …
Today, we're going to talk about how you can create a massive action plan. Good morning, believe nation. My name …
Today we're helping you to stay motivated, and to learn how to motivate yourself! How to MOTIVATE Yourself - #BelieveLife Why MotivationGrid We're all …