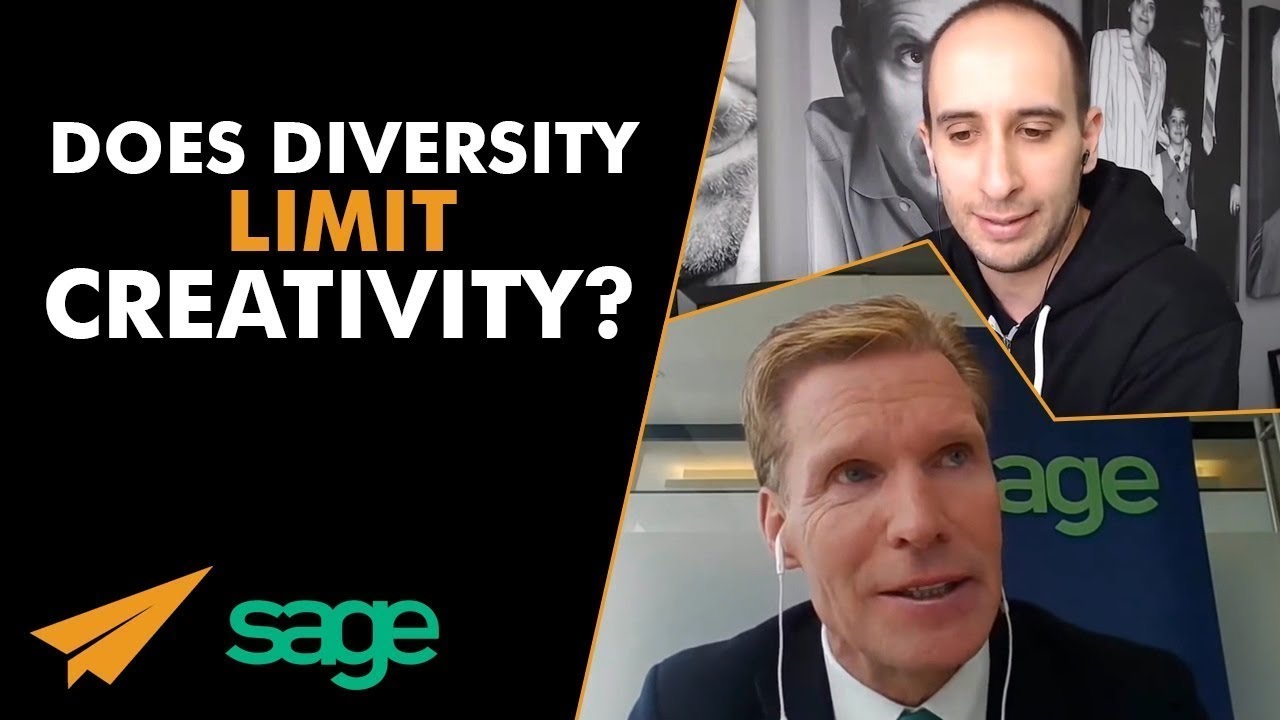 Evan: Could diversity take away from your creativity as well?
Stephen: I think the critical thing is, stay true to your idea, stay true to your mission, your purpose, that's fundamental, that's your foundation. But, within that, then the next questions, how do you reach your audience? And then also, how do you do it?
How do you get a market, how do you create the product? I think by including diversity you actually increase the level of creativity dramatically. And the financial results of companies that are strong and diverse tend to be way better than those that are very restrictive and traditional.
Now I think, why does it increase diversity? Again, at Spotify it's really cool, they have this music room and then they have this area where they can watch people on focus groups and stuff like that. And they deliberately will get very diverse people listening to their new products.
Do the best for our customers
And actually going through the whole usability of their new products. I guess I've lived in technology a long time, you cannot believe how great engineers don't realize how difficult to use their products are. And they might have built the best mouse trap in the world, they might have built the best features of functions with the coolest kinds of music download in the world, but unless it's usable and simple and intuitive, then it's not going to get the air time.
So you never ever ever get disappointed by getting user feedback in terms of  products. And I think around that you don't just want to  unless you've got a very narrow product, just to one segment of society. It's much better if you really want to scale your product to do that and then go out to other segments and be very diverse in your thinking.
I think the creativity, just speaking from me personally, by having a lot of people within the company challenge me, from very diverse backgrounds, gives me a much greater appreciation of how to do the best for our customers. And again it's so true in life.
Delivering on that vision
Sometimes I think as an entrepreneur, you get a bit successful, you stop believing your own PR and you get a bit comfortable. And when you do that, you kind of lose your creativity. Whereas, what your questions all about Kirk, is about how do you accelerate that creativity.
Now I think diversity is just one of the ways you could do that and get some fantastic input. Really strong invention in a . And then as a leader, you kind of got to make the choices and start executing them, delivering on that vision.
Evan:  Yeah I'm definitely with Steven on this one. I don't know that we really disagree a lot on the questions anyway, just different sides of the coin on most of these. I don't see a world in which for any company, adding diversity would take away from creativity.
The best ideas win
Just I don't know how that happens. I think maybe your own, if you're injecting other people into a company then maybe the responsibility on you isn't as great to be creative. If you have to come up with everything, then now that you have people, you can rely on maybe you don't have to come up with as many ideas, maybe your own personal creativity.
I don't know if that's what he's getting at. But look at what's in the best interest of your company. The best ideas win. If it's only you coming up with ideas and the ideas are just okay, by adding more people into the mix, they can take that okay idea into a great one. And so, if that means you're not coming up with every single idea for the business, then maybe that's a good thing to help you get to where you need to go.
---
You might also like
---
More from Evan Carmichael
---
What's up, Believe Nation? Greetings from London, England. It's Evan. My one word is believe and I believe in people, …
Watch Evan Carmichael's Top 10 Rules For Success video. Famous Entrepreneur Quotes Evan Carmichael's Quotes "Changing my environment had a dramatic impact …
Today we're going to look at seven different ways that you can make business alliances. What's up Believe Nation? It's Evan. …