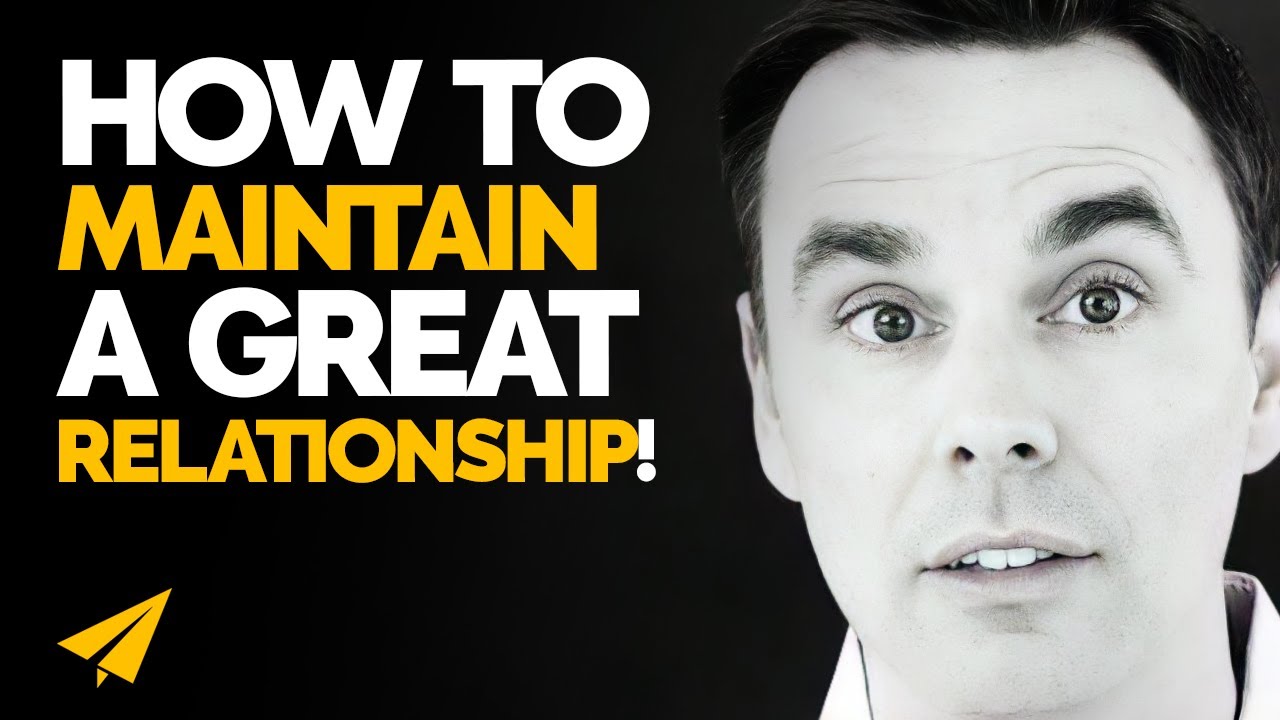 What's up Believe-Nation, it's Evan, happy weekend. I started the Believe-Love Series because entrepreneurs and relationships can be tough. We put so much of our heart and soul into our business that it can be difficult managing relationships.
Relationships can be difficult in the first place. Throw on top of that an entrepreneur and a business to run and it can be really complicated. And so I thought of creating the Believe-Love Series. One, for myself, to strengthen my own relationship with Nina and learn something new every week that I can bring to my relationship. But also too, for you guys.
Everybody out there who's trying to balance a busy business and a relationship at the same time. Hopefully the content here can help you. So last week we learned from Iyanla Vanzant on how to fight fairly. Today we're going to learn from New York Times bestselling author, Brendon Burchard and how to prioritize your relationship.
Prioritize You Relationship – Brendon Burchard
I think relationship advice is really difficult because it just depends on where you're at in your relationship. Whether you're happy with it. Whether you're unhappy with it. Whether you've been with somebody for a long time, or not. But I think there are some, probably, you know, universal things that you can keep in mind to create greater love, greater connection. Greater, frankly, joy and acceptance and vibrancy and sensuality in your relationship.
Practice Positive Projection
And the first one is to practice positive projection. What that means is, is you should be assuming the best about your partner. And projecting positive traits and ideas onto them. Assume that they are doing their best. Assume that they are thinking of you. Assume that they are trying to do things for you. Assume that, at least, they're not trying to cause any harm. And this is a tough one. Especially if you've been in a relationship a long time.
Because you've probably already discounted me and this video. Just because that piece of advice, right? You say, no, no, no, no Brendon. You don't understand. My person is always a bastard!  My person is always trying to do this to me. They're always trying to do that to me. Look, I don't know your situation. That could be true. But what we do know from relationship science. And it is a science. And you can study communication.
You can study the different ways that people connect and their intimacy and their relationships and their marriages. And you see over and over and over again that often one partner says something to their other partner and that person completely blows up in their mind with this big story about how this other person is, you know, trying to control them. How this other person is clearly belittling them.
Is clearly being condescending. Is clearly hurting them. But when you look at the transcripts of their conversation, you see that the partner over here, really just said something very matter-of-factly. And this person, who's offended, drew all of their past history. Or, some negative parts of the couple's history, into that conversation, and projected that onto what the person said. In fact, often in conflicts, the person who's the most angry can't remember what the other person even said.
They can't recall the exact words. They just said well they made me feel this way. And the reality is that person didn't say anything that would, from a third party standpoint, cue those emotions. Would cue that frustration. Or that anger. But, what we all do is we just take what's upset us in the past. We take our old patterns, our old beliefs, our old hurts and our old pains. And we bring them into our relationship with somebody.
And especially in a conflict now, we think that somebody's trying to hurt us. We think that somebody's belittling us. When the facts of what they said, aren't that big of a deal. In other words, we blow things out of proportion because of our past. Not necessarily because of what is being said or displayed right in front of us. So as a rule, the best thing I feel that we can do in our relationships is to practice positive projection.
Just assume that the other person is there with you, for you, and in love with you. Think that, you know, what they just said, they're not trying to offend you. They just might be in a bad place. You know, they might be frustrated. They might be tired. They might be distracted. And don't get mad at them! Realize, hey you know what, this person's doing the best they can. I mean, imagine if we just projected a little, if we gave a little more patience to those that we loved.
And we projected an assumption that they were doing their best. And that they were in love. And that they were with us. And that they were trying. I think that if you're in a relationship that matters. A relationship that's important to you. A relationship you want to stick with. You've got to start assuming better about your partner.
You've got to give them credit, and the benefit of the doubt again. Because you've probably been projecting all your negative stuff. Your own fears, your own inadequacies, your old upsets, your bad beliefs, into the conversations. And it's tearing you apart. So you got to figure that one out. Practice positive projection.
Learn to Listen Longer
I think the second that we have to do is to learn to listen longer. And I know you're probably like oh yeah yeah yeah. Brendon, listen I know I got to listen. No, I know, but people always say be a better listener. I say, well the essence of being a better listener is to listen longer. See, respect is really just a demonstration of listening a little longer. And I think what we have to do is train ourselves to be more patient with people.
To listen to them, without trying to solve their issue. Without trying to input our own story. Without trying to figure out the root cause of what's going on for them. I know this, as a man, right. When I listen to somebody, especially a female, and she's upset about something or she's venting about something or she's complaining about something. Or, she's just speaking about something that she's very frustrated with.
And it comes at me, it's easy. I'm like I just want to solve it. I want to stop the noise,  you know? But that is not a way for me to deepen my relationships. What we have to do is allow people to vent at us a little longer without losing our patience. Matter of fact some of my best friends in the world. I tell them the 20 minute listening challenge. When they get home, when their spouse comes up to them and starts sharing about the day and wants to talk about a bunch of things.
I tell 'em, just weather that storm for 20 minutes. Just listen for 20 minutes. Try not to solve anything. Try to reflect back what they're saying. Or, just even be quiet and let them just go. And you know what the funniest thing is, after about 20 minutes, almost everybody runs out of gas. And you say no, no, no Brendon, my partner can talk for hours and hours and hours. That might be true. But usually when they first connect with you.
When they first see you when they haven't seen you. There's 20 minutes of stuff they want to, and at the end of 20 minutes they kind of run out a little bit and they're like, oh, yeah, so how are you? And that's when you say, oh you know what it was a really crazy day. Would you mind if I just go get settled? Just give 'em the 20 minutes. When you pull up to your house, if you have to, you know, just sit in the car. Center yourself. And then go inside the house, and let 'em get ya for 20 minutes. Just give 'em 20 minutes. You can give 'em 20 minutes, you love them! Give them 20 minutes, then get yourself settled.
But if I think we can learn to allow people more time to talk, we start to find greater connections with people. Often, we just cut them off. Often, we interrupt them. We tell them what to do. And the worst thing we often do is we say hey you shouldn't feel that way. And here's why. Or hey, why you feeling that way? And we try to do some root cause analysis. When really we could just allow them to express themselves and they'll find their own way. So listen longer.
 Escape Together
I think the third thing we got to do to maintain a great relationship is we got to escape together. You got to get out. I mean every week you should go on a date night, or every other week. And you should, every three months, disappear. You know, I tell people if you've read The Charge or a lot of my work, we say the 90 day challenge. Every 90 days, you and your spouse, your partner, your lover, get away. Go somewhere. Give the kids to somebody. No .
Give the kids to the grandparents, to the neighbors, to the babysitter, whatever you do, go away for two or three days. Those two or three days are vital. They can be anywhere. You could do them at home. You could go to a hotel. You could go on vacation together. But every 90 days you've got to schedule it and disappear together. Where the two of you are not working. Are not with the kids. Are not in a place where you have the demands of your career or your work.
Where you can just turn off. And people say all the time, oh well Brendon sure. You can do that but not everybody can do that. I'm like, no, everybody can do that. If you think about it, in three months time. If you can't take two to three days off with the person you love, then what kind of life have you set up for yourself? That's the question. We have a great amount of control over our lives. A tremendous amount of choice. A tremendous amount of decision.
And we get to choose. What are we doing with our time. And if you set up your time so irresponsibly that you can't take two to three days off every 90 days, then it's time to reclaim your life agenda. I mean read my book The Motivation Manifesto. Go out there, study some things on productivity. Study some things on how to get your time back. Make better choices for yourself. But at least decide. Your life, I mean you deserve at least.
I mean, if every three months you can't take a couple days off? What's going on with you? It's time to look at yourself. And it's time to look at your relationship. If your relationship isn't important enough to give it a couple days once a quarter? Then maybe your in the wrong relationship. Or maybe you're approaching the idea of relationships wrong. Or maybe, you've never prioritized your relationship. And that's why it hurts so bad.
Stay In Your Job In A Relationship
I'd say the last piece is that I think it's really important to stay in your job in a relationship. And I don't mean by your employment. Right?  You can quit your job but don't quit the relationship. But what's your job in a relationship? It's to love. And it's so easy to forget that. Because we get mad at somebody. And they didn't run the task, or empty the garbage, or take out the dishes. Wait I think I got that backwards. But they forgot something.
And we get mad at them. And we forget that our job there is to love! And if you're really going to choose love over choosing your past. Or you're going to choose love over fear or hurt or pain. Or choose love over being, you know, right. Then you're going to start to find something switches in that relationship and it's a good thing. Most people aren't choosing love, they're choosing fear. Most people aren't choosing love, they're choosing hurt.
And because of that over and over and over again, that simple choice in the relationship. They're not approaching the relationship with the intention of love. Right? If you can approach your relationship with the intention of love. To say look I'm just going to keep bringing joy, and love, and acceptance, and compassion and empathy and vibrancy and sensuality to this relationship and you're always doing that. More often than you're bringing the negative stuff.
That relationship will suddenly start to turn positive. It will get easier as you change your intentions to be more geared towards love. That's your job. Stay in your job in the relationship. To love this person. To make their day. To surprise them. To care for them. Stop asking so much what you're getting from the relationship and how they've done you all wrong.
And start asking what have you been doing right? What have you been doing to add value, love, energy, vibrancy, sensuality, to their life? What have you been doing to love them? Ask the question, how can you deliver more love to your partner, and to the world, and you might start to experience what we call, The Charged Life.
Thank You!
Thank you guys so much for watching. I hope you enjoyed. I'd love to know what did you take from this video that you're going to apply somehow to your life, to your relationships. Leave it down in the comments below. I'm really curious to find out. Also, this is a new series. This is a bubble series. We may continue it, may not.
I'd love to get your perspective of if we should and why. Your views, your comments, your engagement will dictate whether this series lives or not. So I'm really looking forward to hearing what you have to say. Thank you guys so much for watching. I believe in you. I hope you continue to believe in yourself. And whatever your one word is. Much love. See you soon.
---
You might also like
---
More from Believe Love
---
What's up Believe Nation? It's Evan, my one word is believe. And I believe in people more than they believe …
Hello Believe Nation, it's Evan. My one word is believe, and I believe in people more than they believe in …
Tell the TRUTH Even When it's HARD - Iyanla Vanzant - #BelieveLove video. Famous Entrepreneur Quotes Iyanla Vanzant's Quotes "Fights, meaning …