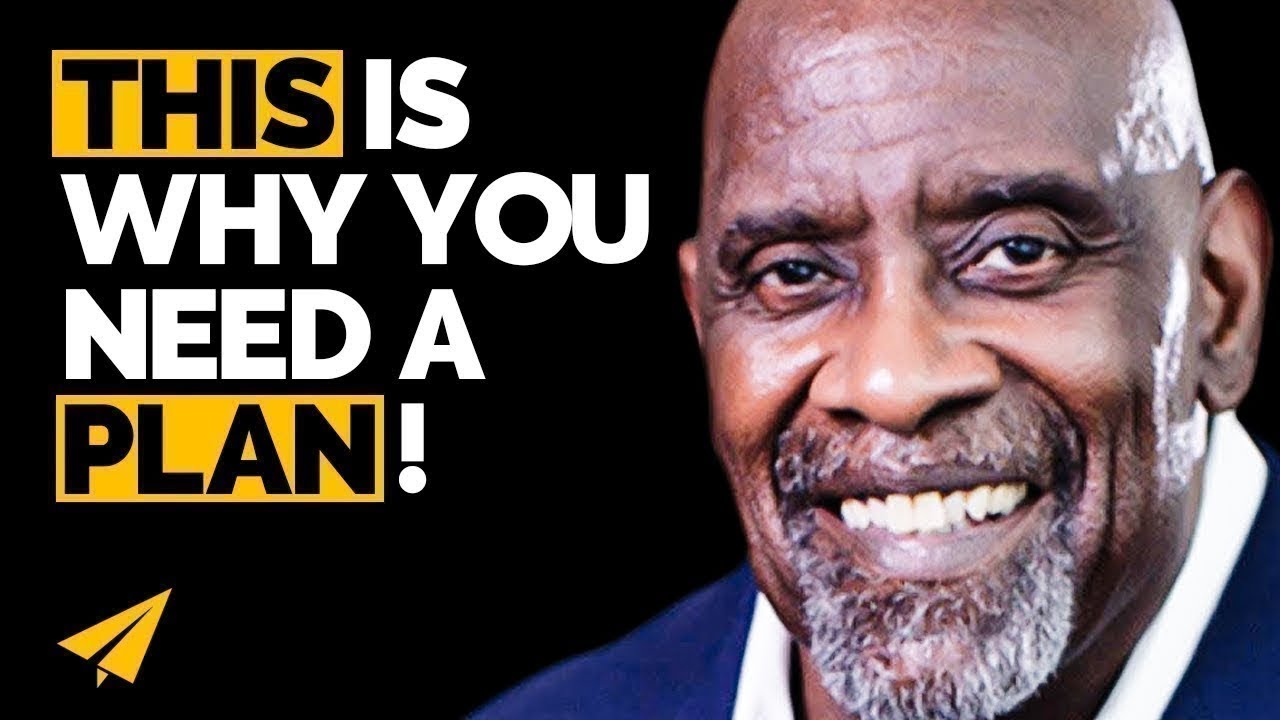 In the 1980s, he was homeless while he tried to raise his toddler son.
To get off the streets he became a stockbroker and later an entrepreneur.
Today, he is worth millions and had Will Smith play him in a movie. He's Chris Gardner and here are his top 10 rules for success.
Chris Gardner's Top 10 Entrepreneurship Rules For Business and Success
Rule #1. Commit To Plan A
You got to have a plan. Everybody's got a dream, everybody's got a goal. What's the plan? And your plan has got to have something I call the C5 complex. Your plan has got to be clear, concise, compelling, consistent, and committed. You got to have a plan and when you're trying to do something that you are truly passionate about, there is no Plan B.
You got to have a plan. I mean think about that for a second. Three examples, Michael Jordan, won six NBA championships with the Chicago Bulls because he was committed to Plan A not Plan B. Oprah Winfrey became the queen of all media because she was committed to Plan A not Plan B. Whatever your politics are, Barack Obama is sitting in the White House because he was committed to Plan A, not Plan B. Plan B sucks.
Rule #2. Put Family First
What worked for me regarding balance between family and business opportunities was always to be mindful of in a tie, family comes first. My child always came first. If you've managed your relationships properly the business presentation you're so concerned about, the big conference call that cannot happen without you on the phone.
All those things can be rescheduled but your son is going to have one first baseball game, your daughter's going to have one first dance recital and you got to be there. In a tie, family wins.
Rule #3. Decide To Be World-Class
I made up my mind as a young guy, I wanted to become world-class at something. I just had to find out what that something was going to be. And the very first time that I walked into a Wall Street trading room, I knew this is it. The ticker tape is rolling, the phones are ringin' off the hook, people are screaming and shouting out orders, bodies are flying all over the place.
And what looked like chaos to anybody else, I could see the natural rhythm in it. It was like I was reading a sheet of music and I knew this is where I'm supposed to be. I kept coming back.
I wore one branch manager down to the point that he says to me, "Gardner, based on persistence alone, "we going to give you a shot." Man, I quit my job. That was all I wanted. I went home and I told my ex, "You know what, you said I couldn't do it "but guess what, I start in two weeks."
Rule #4. Have Self-Worth
Too many of us for a long time have confused our net worth and our self-worth. Your net worth is going to fluctuate. It's going to go up and down. That's what money does but your self-worth should not.
Who you are, what's important to you, how you live, your values should never be negotiable, compromised and you should never settle. Again, we have gotten to this point where we've got to say to ourselves, my net worth is not my self-worth.
Rule #5. Keep Your Team Motivated
How you motivate key employees, I believe, is number one, you got to respect them. You got to let them grow and you got to trust them and leave 'em alone. And you have to also show them the opportunity to make more money than they've ever made in their lives. All that combined, that's how you motivate your key core employees.
Rule #6. Change Is Necessary
If you're looking to instigate a change in your life, there's no better or worse time than right now. Hey, I understand. Change is scary. With the status quo, you know what you've got.
And you shake things up, there's no telling what you might end up with. But two other things are true about change, one, it is absolutely necessary for personal growth and two, it's going to happen. Either you can pick the time to instigate the change you want or the change and the time will pick you.
So if you happen to be one of those people who's standing on the sidelines of your dreams, waiting for that perfect moment. If you want to make that change but you just don't know if you're ready, this life lesson is for you. It's time to stop digging your potatoes and jump.
Rule #7. Baby Steps Count
Baby steps count too. As long as you're going forward and one day you add all those baby steps up and you might be surprised at where you can get to. But more importantly, I remember something my mom used to say to me every day. She would say, "Son, the calvary ain't comin'. "You got to do this yourself. "Ain't no backup. "Okay?" And when you put those two things together, man. It wasn't as hard to keep going forward as you might think.
Rule #8. Follow Your Passion
Well now that we can see how short life really can be, what are you going to do with the rest of your life? That's the trigger. That's the biggest trigger that I have ever experienced.
What are you going to do the rest of your life? And what I had to do was I had to start taking some of my own advice. I had been telling people, I had written about it for a very long time that if you're doing something that you're not totally committed to, if you're doing something that you're not totally passionate about, you're compromising yourself every day.
Rule #9. Do Whatever It Takes
I was presentable but I wore the same two suits. I had two suits, man. That I had to wear everyday for a year. One blue, one gray. The joke around the office started, "Oh, that's Chris Gardner. "He's reenacting the Civil War."  Some days with the north, some days he's with the south.
Rule #10. Start Where You Are
I'll never forget a recent experience, doing my business on Wall Street, getting on the train to come back to Midtown, one o'clock in the afternoon. Normally there's a low, this train should be empty.
But on this day the train was full, full of people all in business suits. A guy recognizes me, comes over and says, "Hey, are you Chris Gardner?" We started talking. Turns out I'm in the car with the first wave of the 55,000 people who had just been laid off by Citibank and I noticed something. Everyone was holding a box.
You've seen the boxes, you've seen them on television. They've got their houseplant, their coffee mug, the pictures of their kids. And they're all going home. They're all going home to tell their wife, their husband, their children, and the landlord they don't have a job.
I began to share with this young guy that, "Well you know what, yeah, you lost your job but you haven't lost your skills, your talent, or your expertise.
What we've got to do now is create opportunities where the skill, talent and expertise can be transferable. Creating an opportunity and looking for a job are two different things.
This could be prime time for pushing your button rather finding your button. What do I mean by that? Prime time to find that one thing that you love to do so much, you would get up in the morning and do it free.
Prime time to find that one thing that the sun cannot, comes up soon enough in the morning because you want to go do your thing. This could be that time in your life.
Thank You!
Thank you so much! I made this because Arsh Solutions asked me to. So if there's a famous entrepreneur that you want me to profile next, leave it in the comments below and I'll see what I can do.
---
You might also like
---