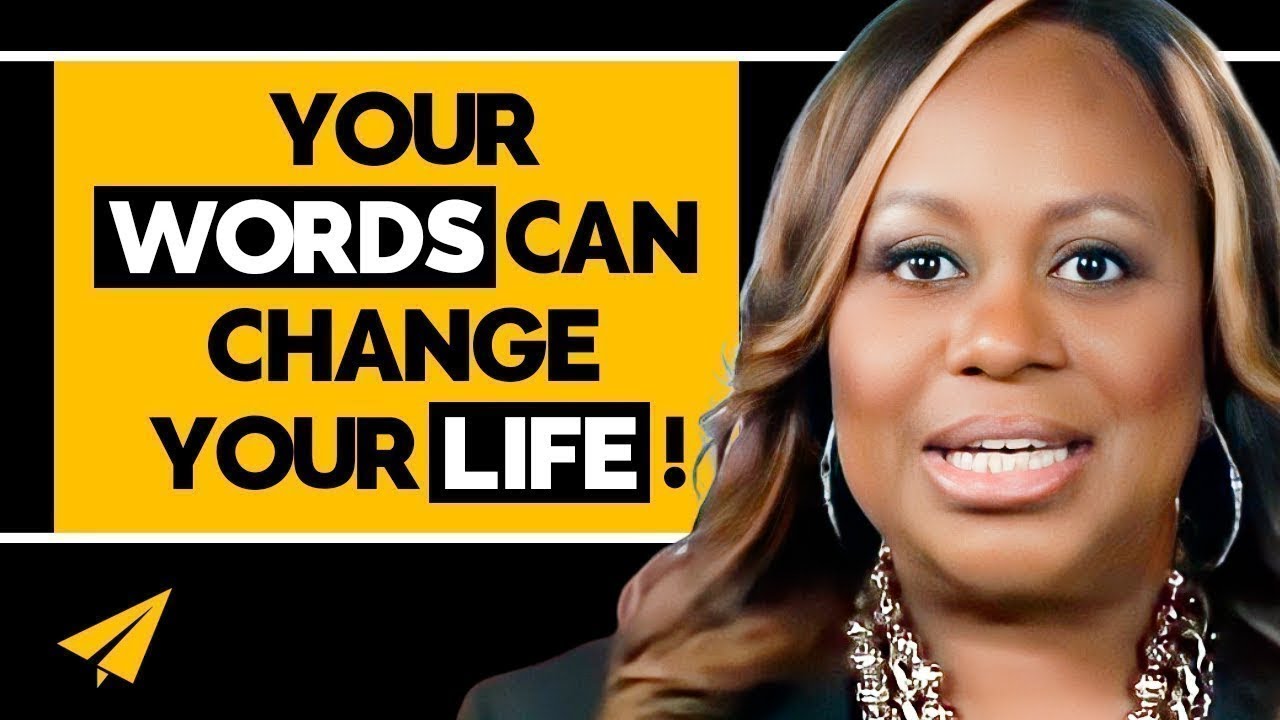 Famous Entrepreneur Quotes
Cindy Trimm's Quotes
"Have you ever asked yourself the question, why haven't I done the things I wanted to?"
"Stop procrastinating. Focus on your goal."
"Watch your words. They become your actions. Watch your actions. They become your habit."
Cindy Trimm's Top 10 Rules For Entrepreneurship, Business and Success
Today, we're going to learn from empowerment specialist, Cindy Trimm, and my take on her top ten rules of success.
Rule #1: Evaluate The "Why"
Evaluate the why. The why! Yep, the why. Have you ever asked yourself the question, why haven't I done the things I wanted to? Have you ever wondered why others seem to get the breaks in life and you are stuck in a dead-end job, a marriage that was over a long time ago, a condition that is debilitating you physically, emotionally, mentally? Why haven't you realized your dream or why did you give up your personal power?
And why are feeling as if you're a victim of circumstance?
And why do you consider yourself a statistic, a demographic, that other people are able to benefit from but you can't benefit from your own product, a brand called you?
Why do you stay in that relationship any way that frustrates you?
Why do you keep eating when you know the steps that you have to take in order to be healthy? I think there's one reason and that is because you or someone else has convinced you that this is as good as it gets.
Why did you buy into that lie that success and happiness are just for storybooks? Or there is no happy ever after? And if it's not one thing, it's another. Why have you given up your dreams anyway? Why have you given up your personal power so that someone else can decide your destiny? Why have done this? I believe that right now you could be closer to your breakthrough when you understand that I also am in the same position when I recognized that God was drawing me to a secret place. Wow! Doctor Trimm.
Really? I mean, I thought you were going to come out blazing with this big revelation. It is big. Because if you do the same, you're going to get the same. Sometimes you've got to center yourself by taking some me moments. Most of us take those me moments on the telephone with people who don't know where they're going, and then you're asking them how to get to where you want to go.
If people don't know where they're going, they can not help you to find out how to get where you're going. So I'm going to challenge you today. I'm going to challenge you to have a Jacob experience. Jacob had to leave his family. He had to leave the familiar. It was for a short time.
He had to take some me moments and wrestle. He wrestled with himself. He wrestled with the why. Then I think also many of us are afraid of aloneness because we get aloneness mixed up with loneliness. There is a difference, you know. Loneliness is the absence of people. Aloneness is the absence of purpose. This is the big why. If you know the why, then you can overcome any how.
Rule #2: Change Your Words
You can forever change the quality of your life. The life that you lead by the words that you speak. Have you ever felt that you were trapped in a cycle and a struggle of lack? Well, you can get off of that merry-go-round of poverty, sickness, and depression, and you can do it now. When you change your words, you will change your life. One of the things that I found out and the mistake that I made in my life back in the day, I kept talking about the things that I didn't want. I don't want to be poor.
I don't want this. I don't want that. Talking about and decreeing what you don't want doesn't bring to you what you want. This is why many of us are caught in these kinds of storms. We have health storms, financial storms, relational storms. Maybe some of what is going on is not happening to us. Could it be that it may be self-fulfilled prophesy? Negative words bring about negative results. Positive words, healthy words, successful words, prosperous words will do exactly that. It will bring health. It will bring happiness. It will bring success, and it will bring prosperity.
Rule #3: Have Courage
I want to challenge you with one word. The word that is most important for any of us to have. It starts with a c, I call it the c word. It's that big word, courage. All of us need an extra dose of courage. I remember very clearly, and as I think I can still feel the butterflies in my stomach and my stomach turning, I was 15 years old. I was in England. They said, we are going to show you how to abseil. It looks so easy from where I was standing.
I said, "I can ace that." Until I got to that high point on the mountain. They put me, they harnessed me up and they said go. All of a sudden, the butterflies show up. I have absolutely no courage. Every ounce of "I can do it" was drained out of me. When I look down to the bottom and I was trying to figure out, I have never done this, how am I going to get from the top to the bottom? It started with putting one foot in front of the other.
Was I shaking? Absolutely. I even had a tear coming down my eye. But with some coaching and with a lot of cheering, I tell you, I learned how to abseil. To me, courage is not saying that you don't have fear. It's not saying that you don't have anxiety. I had to face my fear. I had to feel it and I had to do it anyway. That's what courage is all about. You ask yourself, can I really do this? Can I really go back to school? Can I really heal after a broken marriage? Can I really go on?
We all ask those questions sometimes, especially if we've been through a storm. A financial storm, an emotional storm, a relational storm, or even a health storm. When those winds are blowing, it seems as if we're going to capsize in a sea of fear. But hang on for one minute. Life is made up of storms. I've learned from sailing that it all depends on how you adjust your sails. To me, riding through the storms, getting courage, starts right here and right here.
Rule #4: Silence The #Littleman
Do not listen to the naysayers. If you are going to have a breakthrough, you've got to be able to silence the negative voices. That's the next step and that's the next secret. Many of us have too many people speaking into our ears. I just call these people abortionists. So you've got to be careful. Your dreams, your visions, your desires, especially those that have been God-given. I want you to pursue them. I want you to believe that all things are possible. It is possible for you to go back to school. It is possible for you to heal your relationship. It is possible for you to go at life alone. It is possible.
Rule #5: Know Your Purpose
Have you ever felt powerless? Does it seem like you've lost control of your life or like your life may be spiraling out of orbit. Or maybe it feels like everyone else around you is successful or prosperous but it just hasn't happened to you yet. Well, I want you to discover how to get the most of out of every single day of your life. I want you to regain that confidence and control that you once had.
And I want you to be able to squeeze every drop of life out of every single hour at every second out of every single moment. I want you to know what it feels like to get up out of bed every single morning excited and energized and ready to take on the whole world. You might ask, okay, calm it down a little bit. How am I going to do that? How am I going to shake off that powerless feeling? I promise you right here, you will have victory over this when you get an understanding of your true purpose.
Purpose is that hidden seed of greatness. When you know your purpose, your life will finally come right into focus. Listen. I woke up this morning excited. In fact, I wake up every single day excited because I know my life has direction and I know where I'm going. Purpose is the why, that big why for you being alive. When you find your why, the when, the what, the how takes care of themselves.
When you discover your purpose, you will act decisively, you will accomplish your goals. You're going to be able to feel alive. You're going to make right wise choices. You're going to know what to say no to. Knowing what to say no to gives you the ability to say yes what you should say yes to. You want to say yes to the right things. So when we talk about purpose, it is actually one of the most important conversations we can ever have.
So many people are living life based on someone else's purpose. Why would you want to be a refrigerator if God has called you be a blender. Don't even think about being a blender if God has called you to be a microwave. You should not even want to be a microwave if you're called to be a washing machine. In order to feel alive, you need to live life on purpose. In order to feel successful, in order for you to gain prosperity, in order for you to overcome obstacles, you need to discover your purpose.
Rule #6: Live An Empowered Life
Empowerment is one of those words that's thrown around. You have empowerment specialists, people all over the place. You see signs about living the empowered life. Very few people have explained to us what empowerment is. Let me give you this just simple definition of empowerment. Empowerment simply means that you are back in the driver's seat. Life does not have to happen to you.
You can happen to life. Here's a thing. Life comes at you one day at a time. If you can just learn how to live and manage for that 24 hours, then 24 years will not be a problem. When we talk about empowerment, a lot of people say okay, if I live the empowerment life, what does that feel like? What does it look like? To me, it means that when you wake up in the morning, you already have a plan for the next 24 hours of the day. Then you're also able to deal with those bumps in the road, those turns in the road. The times when you don't feel like doing what you know you should do, empowerment comes in handy.
Rule #7: Focus On Your Goals
Stop procrastinating. Focus on your goals. When you focus on what you want, what you don't want automatically leaves your life. Don't focus on eliminating anything. Focus on creating what you want. So you're either going to spend all your energies eliminating what you don't want or you spend your energies creating what you want. We all have alibis, we're all busy. Busy doing what?  I'm going to challenge you, stay focused on your goals and if you don't have goals, write your goals.
One of the greatest enemies of fulfillment of purpose is procrastination and broken focus. If you start now and you say 365 days from today's date, this is what I want to accomplish, and you do one a day, pose that focus, this one thing I do. I'm focusing. You do one a day. At the end of one year, you will have made 365 steps to one's fulfillment of purpose. Who is not going to be successful at the end of their life? Who's not going to be prosperous at the end of their life if they can fulfill that?
Rule #8: Fight Back
Nothing, absolutely nothing, is impossible. You can begin again. You can believe God again. You can trust again. You can be successful. You can overcome your addictions. You can heal. You can feel alive again. This is when you realize that those things are possible. You are getting a breakthrough. So I want to encourage you right now, don't give in, go for it. Don't give up. Don't throw in the towel.
Even if your back is up against the wall, even if you are on the ropes and you are receiving a rope-a-dope financially, listen. You got to fight back. You don't get in life what you want. You get what you fight for. When you decide that my future, my health, my marriage, my freedom, my happiness, my joy, my peace, my children is worth fighting for, you are securing your breakthrough.
Rule #9: Chase Down Your Passion
When it comes to passion, it's that thing that generates either the greatest joy or the greatest sorrow. Passion to me is self-generated and it's a self-generating tool that you can use when times of discouragement. Your passion is going to get you up out of bed and is going to get you hitting at the streets and pounding the pavement to bring that vision to pass, that passion.
You have the ability to motivate yourself and that's what passion is all about. When you are able to concentrate on your purpose, to maximize your potential and to live out your dream. When you do that, you now hold the secret right in your hand to living life, not only on purpose, but with passion. That's the thing that gets me out of bed every single day. The passion for what I do.
It gets me up in the morning. It keeps me going late at night. And guess what? I end up going to bed very, very seldom exhausted. In fact, I always go to bed excited. I have to tell myself, you better go to sleep so that you can wake up in the morning. Sometimes I go to bed and I feel like, wow, I almost don't want to go to sleep 'cause I don't want to miss out on something that potentially and possibly take me further into realizing my dreams and goals.
One of the things about passion is that it's an attitude, and your attitude sets the mood for everyone and everything around you. They get excited because you're excited. Especially those people that work with you and work for you. If you are excited about something and fascinated about something, then people's fascination and excitement is turned on as well.
One of the things that someone once said and they said it like this, "Chase down your passion "like it's the last bus of the night." This is what a guy by the name of Glade Addams, and look at his name, Glade, of all names. He has the right to talk about passion.
Rule #10: Change Your Thoughts
What you concentrate on all day long determines your future. Now, here's the most important thing, that if you are able to concentrate your thoughts one hour daily meditating, praying, and thinking about the person you intend to do, or the person you intend to be or to become, the places you want to go, the things you want to accomplish, what you want to invent, create, the wealth you want to accumulate, the people with whom you want to network, the lives you will change, the legacy you will lead.
You will literally create in your mind a clear picture of the inevitable, believe it or not. This is going to fuel your daily activities as well as what comes out of your mouth. I read somewhere one time, watch your thoughts. They become your words. Watch your words. They become your actions. Watch your actions. They become your habit. Watch your habit. They become your character. Watch your character. It becomes your destiny. And it all starts with your thoughts.
Thank You!
Thank you guys so much for watching. I made this video because Antoinette Pitts asked me to. So if there's a famous entrepreneur that you want me to profile next, check out the link in the description and you can go and cast your vote.
I also love to know which clip resonated the most with you. What lesson are you going to take from this video and immediately apply to your life or to your business somehow? Leave it down in the comments below. I'm really curious to find out what you have to say.
I also want to give a quick shout-out to Stephanie Noel. Stephanie, thank you so much for picking up a copy of my book, Your One Word, and doing that review on your site. I really, really appreciate it and I'm so happy that you enjoyed my book.
Thank you guys so much for watching. I believe in you. I hope you continue to believe in yourself and whatever your one word is. Much love, I'll see you soon.
---
BONUS
Take The First Step
Now listen, success is a choice. It is a choice to do something. It's a decision, so if you choose to do nothing, you'll be successful at that, nothing. But if you choose to take a step in the right direction and you'll be much, much closer to achieving your dreams. So are you ready to take that step? This first step today to transform your life into a victorious life.
Create A Project List
I want you to take a piece of paper out and I want you to list the major projects that you want to fulfill in a year's time. I want you then to prioritize them, one, two, three, and four. Then I want you, over the course of three months, finish one project. Not two, not three, not four.
Don't walk away from here without creating that list, and then prioritizing, and then starting now to finish a task. You could start with small things like starting that list. If you start the list and you put four things down, guess what? You have completed your first project. Give yourself kudo and then go into the next. It's great doing life with you.
Do Something Significant
I'm encouraging you to do something so significant that it will change your destiny, positively impact your family, your community and an industry, and ultimately the course of humanity. What would history be like if it wasn't for the likes of people such as Hans Christian Andersen and Abraham Lincoln, Florence Nightingale, Christopher Columbus, the Wright brothers, Marco Polo, George Washington Carver.
What would this world be like had it not been for the likes of Einstein, Beethoven, Harriet Tubman, Joan of Arc, Jean King, Winnie Mandela, Coretta Scott King. These are the people like Stephen Biko who dared to make a difference. Madam Guyon and Bishop T.D. Jakes. Van Gogh, Steven Jobs and Walt Disney. What would this generation be like had it not been for the likes of Martin Luther King, Nelson Mandella, Mahatma Gandhi, Mary the mother of Jesus. These individuals refuse to sit insulated within the four walls of a building or a church or a synagogue just praying and wishing the world was different.
They got up and they became the change they wanted to see. These are the people that refuse to see themselves as victims of circumstances or products of their environment. You know one of the things I found out is this, that these people were just ordinary in their own eyes.
They did something different, something unorthodox until they became extraordinary in ours. That's what it takes. You can not have extraordinary without the ordinary. It takes that to do something significant.
Summary
Rule number one is my personal favorite, and I'd love to know which one you guys like the best.
Cindy Trimm's Rules
BONUS
I hope you enjoyed this article, make sure to check my Cindy Trimm video on his Top 10 Rules For Success as well.
---
You might also like
---
More from Cindy Trimm
---
Today, we're going to learn how to prove people wrong. Hello, Believe Nation, it's Evan. My one word is believe and …