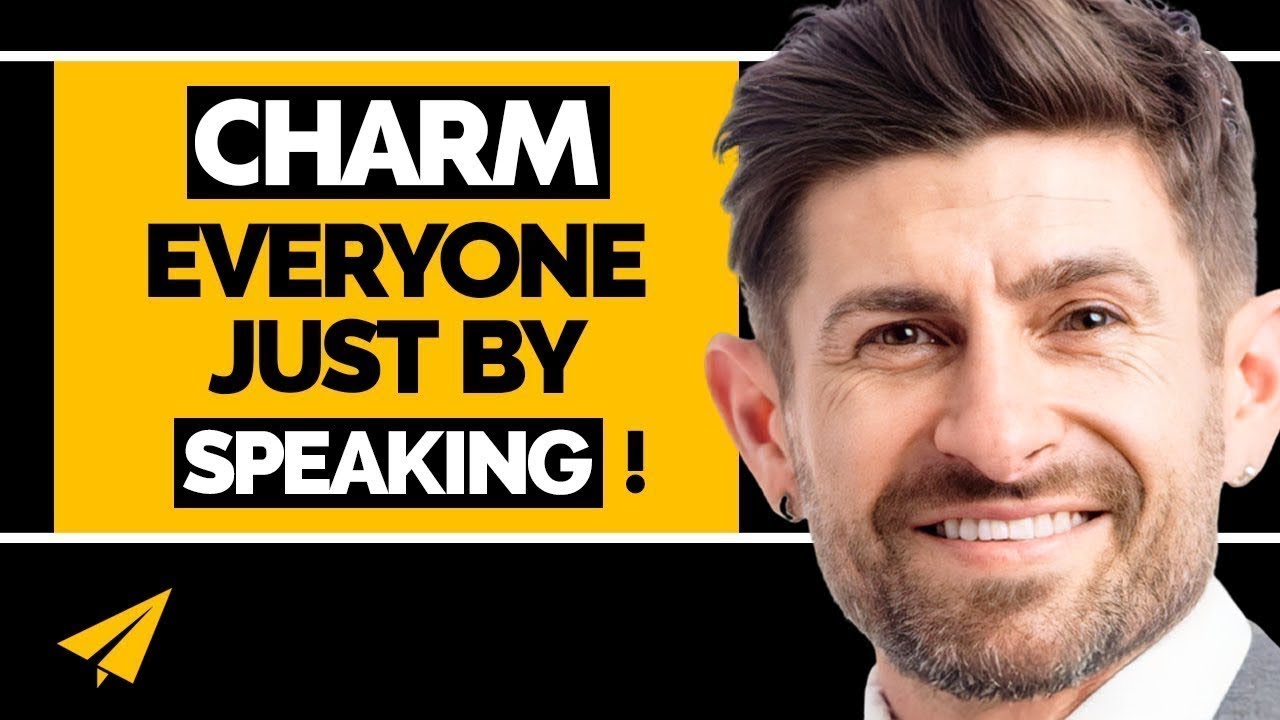 Today we're going to learn how to communicate effectively.  Good morning, Believe Nation. It's Evan. My one word is believe, and I believe that you have a special ability to create something amazing that can change the planet.
How to COMMUNICATE Effectively
Why
Gary Vaynerchuk
This is going to blow away people especially your fan base.
Listening. You know, I speak a lot, and I talk over people, and I'm loud and intense but all of my success has been predicated on listening whether I'm doing it with my ears or with my eyes.
Casey Neistat
Skill I use is probably communication, which I think is building on what Gary said.
I think communication is a two way street, but being able to articulate and communicate what it is that I'm trying to communicate is something that I find I focus on all day long, every time I speak.
Kevin O'Leary
It turns out in corporate America today, and I teach this now, I taught at Notre Dame and MIT to graduating cohorts, I explain this to them, when you're leading, when you want to be a leader, you have to articulate your idea in 90 seconds or less. You have to explain why you're the right person to lead, and above all you have to know your numbers.
You can see it happen on Shark Tank, it works in the real world, too. And frankly, Shark Tank is the real world, 'cause it's real capital. So I use that and I teach it and I think everybody should think about that, explaining your vision clearly, succinctly, in a short period of time is something really important.
How
Think About other People
Benjamin Altman
Before a conversation, put your mind in the other person's body, and think what's good for them, right? Because you don't just want to be this selfish bulldog that's running through life and not thinking about other people, and also a conversation is going to go better if you think about what is going to help this person achieve their goals, what motivates them, what are their values.
The best story I've ever heard for this is Charlie. Charlie wanted to move to New York City, but his job was in Washington D.C. He could've just quit, he could've just put in his two weeks notice, he could've done it via email, 'cause he was really scared to have this conversation, but instead he got some time with his boss, sat down and said, "Hey, I really like it here, I really like the people, "but I'm unhappy in D.C. "All my friends are in New York, "my best friend's in New York, "it's important to me to be happy, "I need to move. "But I want to do this in the best way possible for you, "so does that mean working remotely, "does that mean you guys hire my replacement "and I train them and it takes a couple months "for me to go get my ideal outcome, "which is to go to New York. "How can I do this so it's good for both of us?" And they had a great conversation, ended up with Charlie working remotely, first person of his position to do it, and he got a 50% raise 'cause he switched from employee to contractor. So that incredible outcome couldn't have happened if he hadn't thought about the other person.
Stop Using Filler Words
Aaron Marino
So I was um, taking off my um, man thong and um, um, uh, and I was like oh my God, and you were like oh my God, he has a wife? Like. Yo dawg, I'm so pissed right now, you'll never believe what happened.
I was over there, ordering the delicious ass McRib sandwich, you know what I'm sayin'? And they forgot the mother freakin' pickle! You know what I'm sayin'? Yes, I do know what you're saying, that the McRib sandwich is a culinary mystery meat that needs pickle to enhance it's deliciousness.
I also know that using filler words makes you sound unconfident, unsure of yourself, unprofessional, and dare I say dumb as a stump? So what about you? Do you use filler words? And if so, what is it? If you're not sure, ask your friends or family, because if you don't know, I'm sure they will.
Because that's exactly how I found out that I use the word um all the time. Tracy, one day about six years ago, came up and was like, "You say um all the time." I was like, "I do?" I told her to start pointing it out. Every time she noticed or heard me use the word um, she would say, "Ummm."
And that was my cue to start paying attention, but something remarkable happened. After a little while of being ultra aware of myself, I would actually start correcting myself. When I'd say um, I'd be like, "Uh um."
It was really awkward and uncomfortable when I was having a conversation with somebody else. And eventually I stopped. It took hard work, being hyper aware of what you're saying, and a little bit paranoid, but eventually I kicked it, and so can you.
And a great tip I would give to you is when you're talking and you feel it coming on, just  pause, and pick up where you left off. And eventually you will be able to kick the filler word habit.
Use IAP
Marie Forleo
A bit of a warning, what I'm about to tell you to do is terrifying and most of use spend our entire lives trying to avoid it. But, like a pap smear, it's over fast, and it really works.  I just did it! Did you catch it? If not, and you missed it, here it goes again.
Voiceover: Awkward.
That was a live demonstration of the three second IAP: the Intentional Awkward Pause.
Voiceover: Oh my God, this is so awkward.
Now why on God's green earth would you ever want to do that? I'll tell you. Because being a really, really good listener is one of the most underrated secrets to success. It's crucial if you want to be more charismatic, more persuasive, and a better negotiator.
Plus, really listening to someone and having them feel truly heard is one of the biggest gifts you could ever give. The problem is most of us suck at listening and we don't even know it. We're always interrupting others with our brilliant ideas and our feedback and most often it's the way.
As I was saying, it's often the way that we suck the most. Now I'm probably one of the worst offenders out there, but I am consistently working on this and I have to say the IAP is a life saver. Not so long ago I used it with my stepson, Zane, and had an unbelievable result.
So Zane was home on Christmas break from college and he invited me to go for cappuccinos. A little back story here, in the 10 years plus that we've been in each other's lives, he had never really asked me for life advice. So we get to this place, Cafe Minerva, and we're hanging out, and Zane starts to tell me all about his life and what he might want to do with it.
He's very, very involved in music, he's involved in acting and all these creative things, so basically he's asking me for the kind of advice that I give for a living. So you could imagine, every single part of me just wanted to jump in and tell him what to do and tell him what I think and yada yada yada.
But I practiced the IAP, and I just sat there and I zipped it. Now, every time I did this, and I just shut up, it was amazing, 'cause he would reveal more and more insights, he'd find new things to talk about, he'd find his own insights that were way better than anything I could have told him, and it was really, really amazing.
Now I have to be honest, my body was literally uncomfortable being silent, so every time he would come to the end of a sentence, I would sit  and see if there was more. And it was absolutely awesome. By the end of three hours, we had the most beautiful conversation, and we left that cafe feeling more connected and more intimate than I think we've ever felt. So, just a little story to show that it really, really works.
Question For Clarification
Brian Tracy
Another way to become a great conversationalist is to question for clarification. Never assume that you understand what the other person is saying or trying to say. Instead, if you have any doubt at all, ask, "How do you mean?" Or, "How do you mean exactly?" And then just pause, and wait.
This is the most powerful question I've ever learned for guiding and controlling a conversation. It's almost impossible not to answer this question. When you ask, "How do you mean?" the other person cannot stop himself or herself from answering more extensively. You can then follow up with other open ended questions and keep the conversation rolling along.
Know the End Goal
Brendon Burchard
Begin with the end in mind. How do you want them to feel at the end of the conversation? How do you want to feel at the end of the conversation? What would you love them to think, believe, or do at the end, and what do you want to think, believe, or do at the end? Always begin with that.
People forget this all the time. They just have a spark of emotion or something they have to deliver, and they just deliver it without knowing where to go and if you don't know where to go you end up in 50 different sort of open alleys of conversation, you open all these loops of conversation that don't get closed, people get confused, or you end up starting a fight that you didn't even know you were having, 'cause you just weren't clear on where you wanted to go.
It doesn't mean that you'll always get there exactly, 'cause again, humility says you're going to learn together, but at least you'll have a sense of what feeling you want. Do you want her to trust you at the end of the conversation? Do you want him to know how you felt and that's all you're after? What is it you really want at the end of the conversation?
---
Thank you guys so much, I'd love to know what did you think of this artilce, what was the rule that most applies to you that you're going to immediately implement somehow into your life or your business. Please let me know, I'd love to hear from you, leave it down in the comments below.
I also want to give a quick shout out to Anthony Avina. Anthony, thank you so much for picking up a copy of my book, Your One Word, and doing the video review of it. I really appreciate the support, man, and I'm so glad that you enjoyed the book.
So thank you guys again, I hope you have an amazing day. I believe in you and hope you continue to believe in yourself and whatever your one word is. Much love, I'll see you soon.
---
BONUS
Sheryl Sandberg
How you do communicate authentically? How do you figure out what to say and what not to say in a way that's authentic? And what Fred says, and I really believe this is true, is it starts from the fundamental understanding that there is no truth.
There's my truth, there's your truth, and everything is subjective. And so if you always start from the position of this is what I believe, I don't expect you to believe it, I don't think you have to believe it, I'm not saying it's true, you can actually always communicate authentically. 'Cause if you walk in the room, and this gets worse as you get more senior, here's the answer, you're not giving anyone else any room to say anything.
And if you walk in the room and say, "I believe this for this reason, what do you believe?" If you share your truth in that language, you give people room to authenticate, to communicate authentically. And that is hugely important to these relationships at any stage.
Brian Tracy
Paraphrase the speaker's words in your own words. So after you've nodded and smiled, you can then say, "Well let me see if I've got this right," or "Let me see if I understand you exactly." What you're saying is this, and then you repeat it back in your own words.
By paraphrasing the speaker's words, you demonstrate in no uncertain terms that you are genuinely paying attention and making every effort to understand his or her thoughts or feelings. And the wonderful thing is, when you practice effective listening, other people will begin to find you fascinating.
They will want to be around you. They will feel relaxed and happy in your presence, because when you listen to other people you make them feel important.
Simon Sinek
Nelson Mandela is a particularly special case study in the leadership world, because he is universally regarded as a great leader. You can take other personalities, and depending on the nation you go to, we have different opinions of other personalities, but Nelson Mandela across the world is universally regarded as a great leader.
He was actually the son of a tribal chief and he was asked one day, "How did you learn to be a great leader?" And he responded that he would go with his father to tribal meetings and he remembers two things when his father would meet with other elders.
One, they would always sit in a circle. And two, his father was always the last to speak. You will be told your whole life that you need to learn to listen, I would say that you need to learn to be the last to speak. I see it in board rooms every day of the week.
Even people who consider themselves good leaders, who may actually be decent leaders, will walk into a room and say, "Here's the problem, here's what I think, "but I'm interested in your opinion, "let's go around the room." It's too late.
The skill to hold your opinions to yourself until everyone has spoken does two things. One, it gives everyone else the feeling that they have been heard. It gives everyone else the ability to feel that they have contributed. And two, you get the benefits of hearing what everybody has to think before you render your opinion.
The skill is really to keep your opinions to yourself. If you agree with somebody, don't nod yes. If you disagree with somebody, don't nod no. Simply sit there, take it all in, and the only thing you're allowed to do is ask questions so you can understand what they mean and why they have they opinion that they have.
You must understand from where they are speaking, why they have the opinion they have, not just what they are saying. And at the end, you will get your turn. It sounds easy, it's not. Practice being the last to speak. That's what Nelson Mandela did.
---
You might also like
---
More from Aaron Marino
---
Today we're going to learn how to gain confidence.What's up believe nation, my one word is believe and I believe …
Embrace PAIN! Check out what Eric Thomas, C.T. Fletcher, and Joe Rogan have to say about pain, and how it …
"Guys, here's the deal. Entrepreneurship, you're going to have highs. You're going to have lows, I promise. But as long …