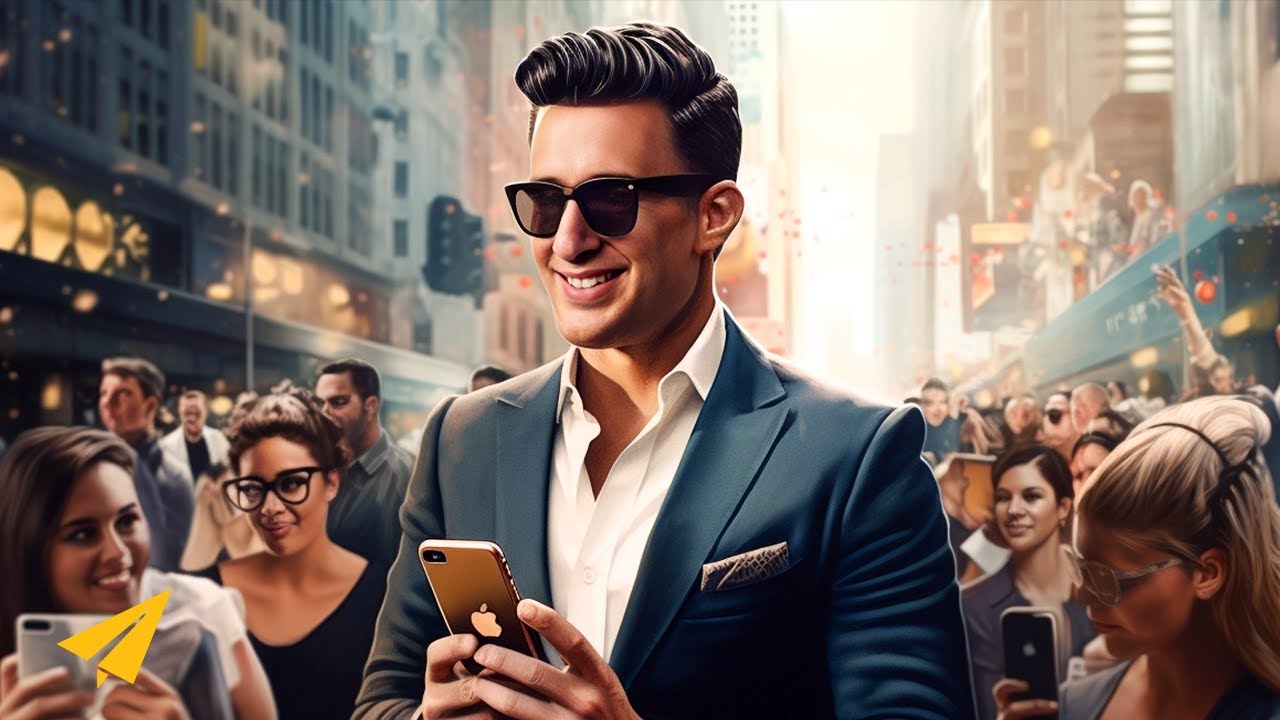 Evan: Fresh Prince asking "I hear story telling a lot nowadays" we talked about this at the top, "What's one way I can do that on social media, on Instagram as an example?"
Stephen: I think it's a great question Fresh Prince, and there's a couple of things.
I think on social, yeah Instagram is great, awesome channel, go where your audience is. If that's the demographics of your audience and they're likely interested in your idea or product then that's absolutely where you go. Or Facebook or maybe more traditional channels of Twitter, but I think definitely it's fantastic, so you could embrace that channel.
The other thing, you have to have compelling content. So on things like Instagram, great visualization, pictures, video and also on social media as well, the great thing about social media is it's not one shot, it's a continuous conversation. It's a storyteller. One of the most compelling ways to tell your story and I guess it's the way you start with, is what problem am I solving for my customer.
What is the pain point that my customer is going through everyday that I'm going to alleviate?
What is the gain they're going to get from it?
"One of the most compelling ways to tell your story and I guess it's the way you start with, is what problem am I solving for my customer." – Stephen Kelly
If you answer that question, you're really clear about what problem I'm solving for my customer, what is the pain point, and then you show through stories, especially with pictures and visualization, then I think you're off to a winner.
Then, the great thing with social is you can get other people involved and you can build a community where you are one of the opinion leaders on the conversation and you're one of the participants in terms of shaping the conversation and that's so powerful.
The first thing is again, you want to, if you got the idea, you know what you want to do, you know what pain point it solves, you got a great idea in terms of how to show your product and you can show it through demos, pictures, videos all that sort of stuff. Then, you'd get out there and do it because you'll find other people out there who will be really willing to contribute.
The great thing is, you can get loads of almost instant feedback, market research, whatever you want to call it, and it's all free. It's all free, you just lap it up. Evolve your product according to the advice you're getting from the folks out in the community.
Evan: I think for any kind of story telling it's understanding first, what do you stand for, what's your mission, what's your value.
For me, Believe, I want to help entrepreneurs. Everything that I create oozes Believe.
Every video I make, every interview I do.
Every picture that I post. I think what you want to do is create something that you want to go and show your grandkids.
You want to create something that you're so proud of that you want your grandkids to see in every post that you're creating. With an Instagram structure, Instagram typically has been, you put your best picture out there.
You curate all of these pictures, you take 1000 pictures and one of them, your best one is the one you're going to put up.
But the recent change with stories has been super interesting and now you have the ability to tell stories along your day, just like snap chat does, it disappears in 24 hours.
It's a chance to develop the more human side of what you're all about, what you're routine looks like, the behind the scenes, talking to customers and so, it's a great way, I think that entrepreneurs can win because that's how you beat bigger players in your industry, is the human connection.
It's the why, because you care more about what you're doing than some other big corporation might in your space and so going all in on your story is going to be really important and Instagram is a great way to do it. These quick, ten second clips of what's happening in your day, why you started this thing and why it's also great is you don't need to have a big budget, Stephen talked about ti being free.
People don't expect, with YouTube, there's still some expectations over video quality, and a lot of players are spending a lot of money with production crews and camera men and lights and all that, and with an Instagram story or SnapChat it's expected to be real, it's expected to be a little more gritty because it's just taken from your phone, and so that's really an awesome chance for you to practice telling your story, sharing what is so important to you in your day to day life and a chance for your customers and your audience and your followers to understand you better and connect with what you're all about.
So I would highly recommend that as a practice, even just for you to practice because you know it's going away in 24 hours. The thing only lives for 24 hours, those stories, so developing the communication skill to talk to an audience is a really valuable exercise to go through.
---
You might also like
---
More from Evan Carmichael
---
What's up, Believe Nation? Greetings from London, England. It's Evan. My one word is believe and I believe in people, …
Watch Evan Carmichael's Top 10 Rules For Success video. Famous Entrepreneur Quotes Evan Carmichael's Quotes "Changing my environment had a dramatic impact …
Today we're going to look at seven different ways that you can make business alliances. What's up Believe Nation? It's Evan. …