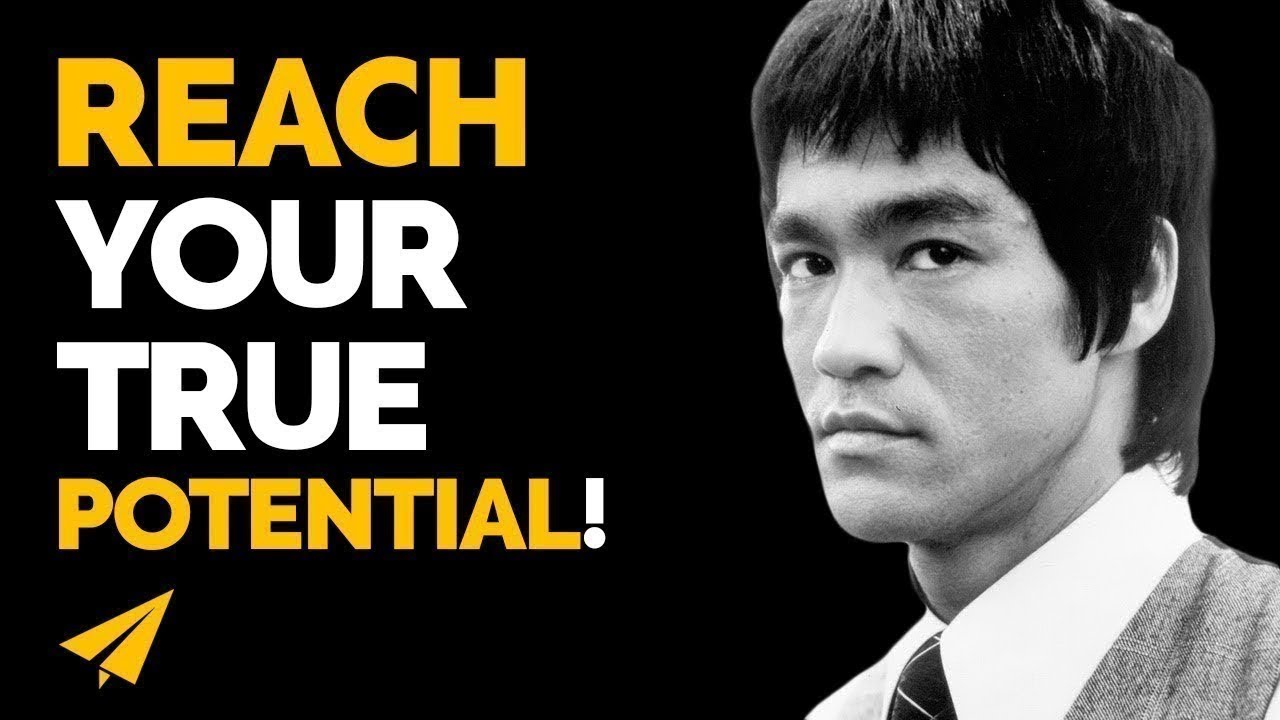 Good morning Believe Nation. My name is Evan Carmichael. My one word is believe and I believe that entrepreneurs will solve all of the major problems of the world. So today's message is create your own art. Over to you Bruce Lee.
Create Your Own ART – Bruce Lee
In case you have missed the recent news, Jeet Kune Do, of which I am the founder, has been elected and accepted into the black belt hall of fame in America. This marks the first time a recently developed form of martial art is nationally accepted. No, Jeet Kune Do is not thousands or even hundreds of years old. It started in around 1965 by a dedicated and intensified man called Bruce Lee. My martial art is something that no serious martial artist can ignore.
Evan Carmichael
If you want to reach your true potential, then you need to create your own art. At the beginning, you can model success. You can copy what other people are doing. You can learn from others and you can apply it to build whatever product or service you have up but at some point you have to say, this is where I deviate.
This is where I become me. This is where I branch off and differentiate myself from everybody else. At the beginning, it's great to model success. When I was building up my Youtube channel, I had a media coach through my agent, and my agent and her taught me every week and gave me advice on how to get better.
I would copy and paste what they gave me and it would actually never quite work out perfectly. I always had to tweak it. I always had to change it to make it fit me. When I'm modeling Steve Jobs or Opera Winfrey or whoever it is, Howard Shultz, I can't do it exactly like they did it. Got to take it and tweak it and make it fit for me.
That's what you have to do in your business. You got to find what is the unique twist that you bring that, yes, you can copy others and model others but at the end of the day, you're switching it up and just a little bit, little tweak. That is unique and special.
That's why I don't care about people who copy my Youtube channel. People send me emails all the time and comments like this person copied your video or is doing exactly like you're doing. The best they're ever going to be is an Evan Carmichael junior.
"If you want to reach your true potential, then you need to create your own art. " – Evan Carmichael
So I either spend my time worrying about those guys or I spend my time building something better. Like if all you're doing is copying somebody else, you're only going to be a junior version of them. So I don't care about those people 'cause they can't catch up. They're always playing from behind. I want to focus on building my future forward.
I look at Lily as an example, who's in the Unlocking Lily series on my channel right now. I hired her away for a full-time job. She wanted to be a professional speaker and so I'm coaching and training her on how to do it. I'm following and documenting the journey. Hopefully you guys are learning along in the process.
At the start, she's taking parallel paths. She doesn't know her message yet. She hasn't figured it out. She's researching, she's watching videos, she's reading, she's trying to formulate it. At the same time, I want her out speaking to get the practice, to get the experience, to get the knowledge, to get the reps in.
So what she's doing at the start is teaching Your One Word. She's running workshops, she's doing coaching, she's doing one-on-one, she's doing seminars, she's doing college, she's doing Hangouts, Skype sessions. She's helping people around Your One Word. And it's great. She does bring her own little twist to it but at the end of the day, this is my philosophy.
Lily will not stay doing Your One Word forever. Otherwise, she won't be able to unleash her art. So she's copying and modeling what I've done to propel her path forward while at the same time figuring her message because at some point, her thing is going to take over. That's what you need to do as well.
It's okay to copy somebody. It's okay to model somebody who's done a lot more than you. But at some point, you need to break off and say here's where I'm different. Here's where I'm special. Here's a little magic dust that only I can bring to this new way of doing something. When you do that and you create your own art, that's when you will reach your true potential.
Question Of The Day
So the question of the day today is I'm curious what is the unique thing that you bring that's different from everybody else in your industry? What is your unique art? I'm really curious. Leave it down in the comments below. I want to find out.
I also want to give a quick shout out to Joel Wasserman. Joel, thank you so much for picking up a copy of my book, Your One Word. Really, really, really means a lot to me man and I hope you enjoyed the read.
So thank you guys again for watching. I believe in you. I hope you continue to believe in yourself and whatever your one word is. I'll see you again tomorrow morning for another shot of Entspresso.
---
BONUS
Create Your Own ART
Connor McGregor
I was drawn into a plumbing trade. I didn't give a  about plumbing, didn't know anything about plumbing. I just went on that side because culture told me that that's what I have to do. I done it for a while and then I realized this is not what I want to do. If this is not what I want to do then what the  am I doing it for? I walked out 18 months in maybe.
There was a concern there for us, for his mother and father. We didn't know what he was going to do to be honest with you. Early on, obviously I didn't know what it was. I couldn't look to my mother and say, hey.
This Irishman, Donnie, I'm going to follow in his footsteps because there was no footsteps. I had to create my own footsteps and follow them. They were a little unsure at first but they supported me and they knew I would do it if I said I'd do it, I'd do it, so.
Ice Cube
The question is, are we rock and roll?  And I say you're goddamn right, we rock and roll.  See, rock and roll is not an instrument. Rock and roll is not even a style of music. Rock and roll is a spirit. It's a spirit. It's been going since the blues, jazz, bebop, soul, R&B, rock and roll, heavy metal, punk rock, and yes, hip hop.
What connects us all is that spirit. That's what connects us all. That spirit. Rock and roll is not conforming to the people who came before you, but creating your own path in music and in life. That is rock and roll, and that is us. Rock and roll is not conforming.
Rock and roll is outside the box. Rock and roll is N.W.A. I want to thank everybody who helped induct us into the rock and roll hall of fame. I just want to tell the world damn that was dope. Thank you, we out of here.
Myles Munroe
I tell all young people, I say to you right now. Stop looking for employment. Why don't you position yourself differently and look for deployment? To employees, to be employed means that somebody else is benefiting from your energy. To deploy means, to deploy yourself means that you are using your own energy to be productive.
So instead of waiting for somebody to give you a job, create your own work. That's why I tell, 'cause it's different between your work and your job. Your job is what they train you to do. Your work is what you were born to do. Your job is your skill which they can fire you from at anytime. But your work is your gift.
No one can take that from you. Your job is for you to get compensation for activity. Your work is when you get fulfillment 'cause you love it so much. Your job, you can retire from. Your work, you can never retire from your work 'cause your work is you. So when a person discovers their work, they no longer need a job 'cause their work makes them productive.
So the young people in this country who are full of talent, full of gifts and I want to say this too. Every problem in life is a business. All business is simply someone solving a problem. So the more problems that I encounter, the more businesses available for young people to begin.
This is what I think we're lacking. We are trained to get a job. We are trained to start a business. We are trained to let other people employ us not trained to deploy ourselves.
---
You might also like
---
More from Bruce Lee
---
He was a martial artist, actor, teacher, and philosopher. He is widely considered to be one of the most influential martial …