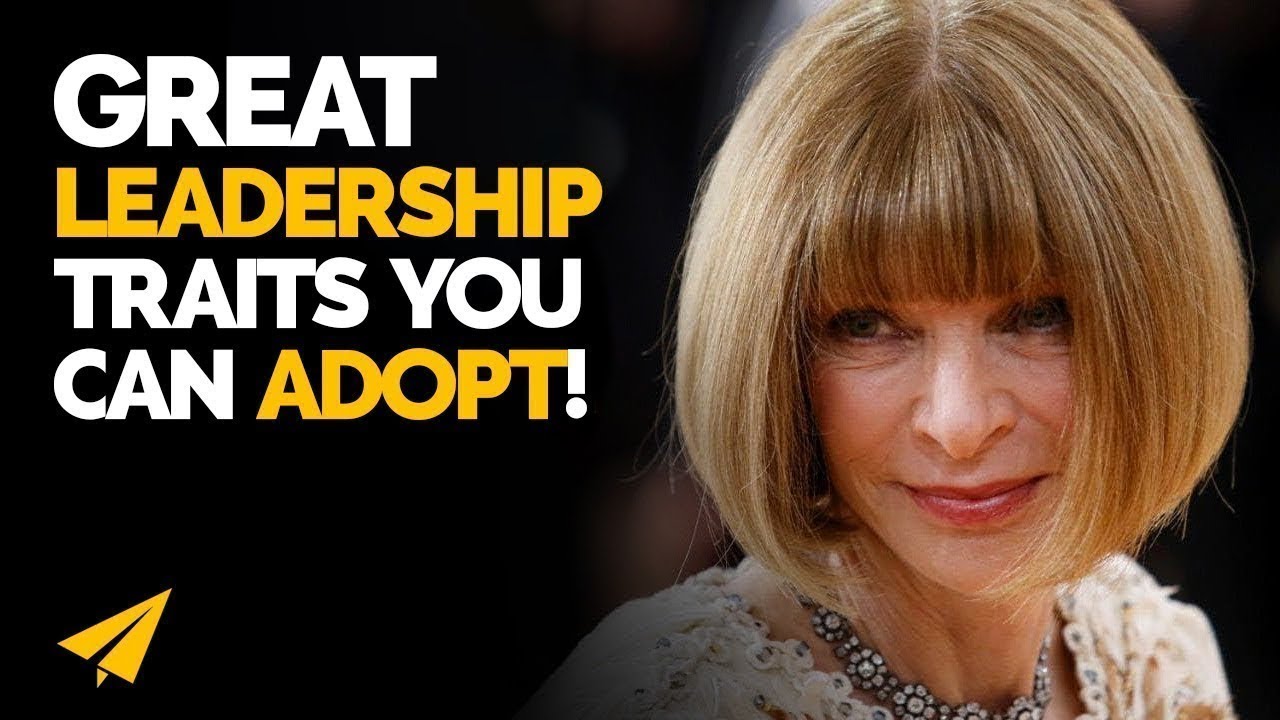 Good morning Believe Nation. My name is Evan Carmichael. My one word is "#Believe" and I believe that entrepreneurs will solve all of the major problems in the world. So today's message is be decisive. Over to you, Anna Wintour.
Be DECISIVE – Anna Wintour
I try and be decisive. I try, even if I don't know what the hell I'm doing, I try to be decisive because I think it's very comforting and reassuring, and important to the people that work with you to feel that whoever is in charge knows what they're doing, and knows what they're thinking, and that if it's a yes, it's a yes, and it's a no, it's a no. I mean, I don't think of myself as a boss. I mean, I think of myself as someone who's giving direction, guidance, and vice versa .
Evan Carmichael
So I don't know if I agree about the advice of trying to be decisive even if you don't know what you're doing, but I do agree with the fact that people want to work for a leader who knows what they're up to, what they're trying to accomplish, if there's a clear mission, a clear path.
Nobody wants to work for a leader who's all over the place. Who says one thing on day, one thing another day. Nobody wants to work for that person, so if you are an entrepreneur and you're building up a team then you have to be really careful about the direction that you give them and have confidence in the direction that you're going.
The way that I do it I think works pretty well, at least for me, is one, being really clear on the mission. Like, here's what we're trying to do. Here's what I'm trying to accomplish. This is going to happen. We are going to make this big thing happen, but the specifics of how to get there may change.
Not every project will work out, and that's okay. You're going to have little bumps, and bruises, and failures along the way, lots of them. Lots of little bumps, and bruises, and failures, and hopefully you keep the size of them, you know, how big the impact is to a minimum, but you're trying out lots of them because you need to go through that pain to get to the success.
But even though those little things didn't work out, you're decisive, and clear, and understand the big picture of where you're going and you believe it in your heart that it's going to happen. If the leader does not have confidence in what's happening nobody underneath you is going to have confidence either.
If you are at all concerned that this is not going to work out, you can bet that that's going to spread like wildfire all the way down the organization. You need to believe hardest, believe most of anybody in your company that this big thing that you're trying to accomplish is possible.
Again, the how to accomplish it will change. You don't need to know the specifics, but you have to have that point, The guiding light, the destination. Here's what we are trying to accomplish.
Here's the war we are trying to fight, and it's 100% winnable. That confidence will inspire people to follow you, and will encourage them to push beyond their comfort zone, bring more creativity, bring more of themselves because they believe in what you believe.
Question Of The Day
So the question today is I'm curious, what is the big thing that you are trying to accomplish that you believe in your heart is possible, even though others around you might think it's a little crazy. Leave it down in the comments below. I'm super curious to find out.
I also want to give a quick shout out to Jennifer Stier. Jennifer, thank you so much for picking up a copy of my book, Your One Word. It really, really means a lot to me, and I hope you're enjoying the read.
So thank you guys again for watching. I believe in you. I hope you continue to believe in yourself and whatever your one word is, and I'll see you again tomorrow morning for another shot of Entspresso.
---
BONUS
Be DECISIVE
Simon Sinek
Decision making is a process, right? The question is, what filters are you using to make decisions? Are you making decisions based on the financial rewards? Are you making decisions based on how easy the work will be? I mean, I remember in college, you know, they would give you this book where all the students would rate the classes, and they would rate things like how easy the class was, and how much they liked the professor.
And, you know, the first year I picked all my classes based on workload, and I picked everything a low workload, you know, and pretty bored. Didn't work very hard which was fine, nothing was dynamic and nothing really excited me. And I, thank goodness, learned that. And so, the second year, I picked all my classes by professor rating, regardless of the workload.
So, every class I had I had these dynamic, amazing, incredible human beings passing on their knowledge, and you were excited to work hard for them, you know? And so, again, the question is what are the filters we're using, and so, if you're only chasing the mighty dollar, then you will have jobs that'll pay you a little more than they'll ask, but are you enjoying yourself?
And I talked to a guy recently who is in bad shape. Like, he really hates his life and he's really depressed and he doesn't know what to do. And so we were going through all his old jobs, you know, and I said, "Give me a job that you've loved," and he hadn't.
Every single job he's chosen out of college he picked because of the money, and if something offered him more somewhere else, he took it, you know, regardless. And the amazing thing is he plateaued because if you're only chasing the result, if you're only chasing the thing that makes it easy, right, then eventually you will get bored, or they'll get bored of you, right, and you plateau. In other words, chasing the almighty dollar, if that's your only thing, it eventually flattens out.
Interviewer: Right. Whereas if you're chasing the thing that excites you: the human beings to be around, the work that excites you, the stuff that, you know, you can get passionate about, you know? The irony is you'll actually make way, way more, right? Because you're excited and they appreciate your excitement, and they reward your excitement, and you're better at your work because you want to work harder at all of that stuff. You don't have to strain to work harder.
So, decision making is simply a matter of filters, you know? And so, I've made decisions in my life that I would rather be happy than right. I'd rather do good than get rich, and so the decisions I make put me in positions where when I leave any engagement, when I leave any meeting I feel that I've contributed, right?
Rare are the times anymore where you walk around going, "Just think of the money. Just think of the money, think of the money," you know, because it doesn't feel nice. And experience I have, I don't enjoy travailing to them and I don't enjoy traveling home. Where, if I have an amazing experience, I am looking forward to getting there and I'm excited when I leave.
Interviewer: Yeah. You know, so it's just decision ma.. Decision making is just a matter of what filters you use, and if you're good about keeping those filters up and clear, then make your decision. I don't judge anybody by if they choose to use different filters. These are just the filters I choose to live my life, you know? Not right or wrong, just those are my decisions. You know, that's my filter.
Interviewer: Yeah.
Carlos Ghosn
That is something I learned in Asia because, obviously, when you take a CEO job in a company, you learn a lot, you learn a lot. One other thing I learned, particularly, in Japan, That from time to time, making quick decision is going to hurt the execution of the decision because what do you want? When you make a decision, what do you want? You want to transform reality.
You don't want to make a decision for the sake of making a decision. You make a decision because you want something to change. So, your goal is the thing changed. That's your goal, so now, the question is when should you make the decision in order to make sure that the thing has changed in the fastest period of time.
So, from time to time you have to wait to make the decision because you're preparing people to execute. From time to time you need to make the decision very early. From time to time, a little bit late, but when I say decisiveness means capacity to make the decision at the appropriate time because at the end of the day, what you need is reality changes. That's your goal.
---
You might also like
---
More from Anna Wintour
---
I don't think of myself as a boss. I think of myself as someone who's giving direction. I think it's healthy …
"Failure's not a bad thing."  "Failure is the mother of all success."  "You should seek failures."  "No consideration of failure."  "You have to be …