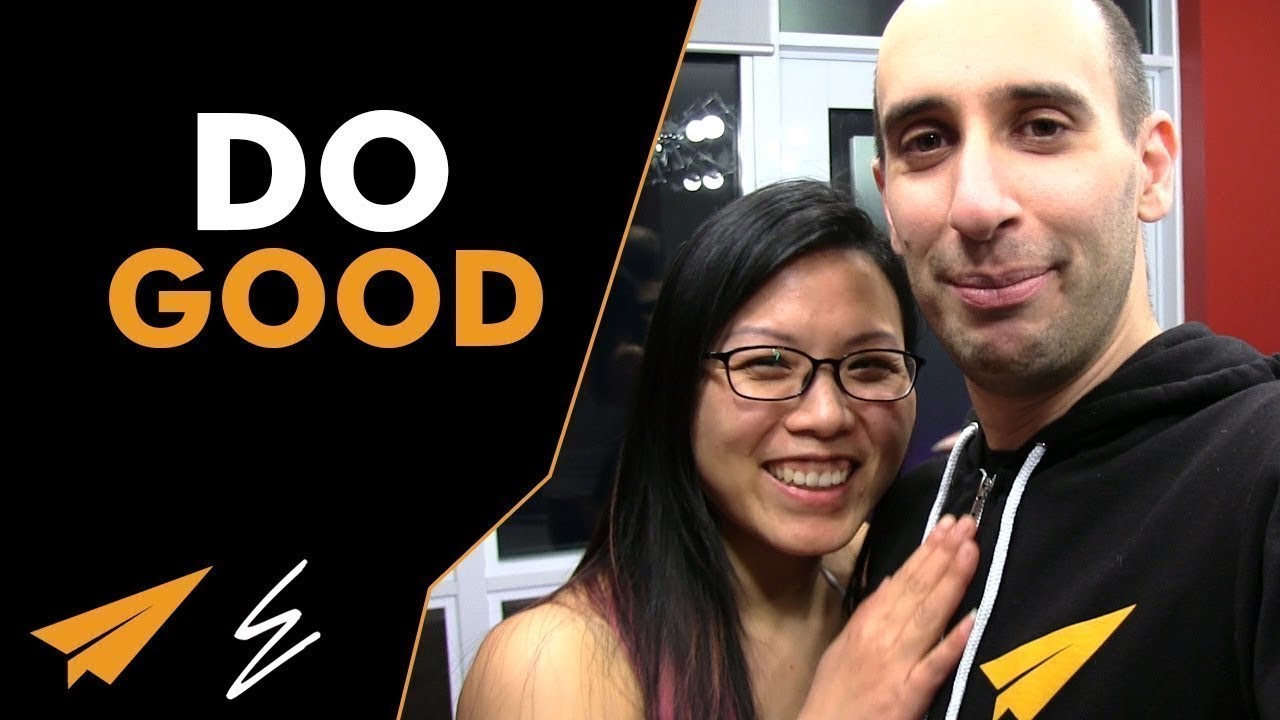 What's up Believe Nation, happy weekend!
How you doing? I wanted to share something that I did for the wife. Actually Nina suggested that we make a video on this 'cause we needed something to share with you guys so this was her idea.
Nina: I look very tall in here.
It's 'cause you're on your toes. Yep, I knew it. I knew she was on her toes, I knew that. Nina likes plants. Our entire condo is full of plants, and as soon as they get too full she gives some away to friends so that she can grow more plants. Right?
Nina: Kind of, not really.
What? Even today we had friends over and she gave them dirt to go home with. Nina loves her plants, and in the winter time, it's harder because she can't grow as much stuff. We have a balcony outside and she likes to grow stuff, but in the winter obviously you can't do that. So, I decided to do something special for her and help build her a little indoor…
Nina: Plant.
Evan: It's not an indoor plant.
Nina: Indoor…
Evan: Planter, that's the word we're looking for.
Nina: No, we actually showed the previous one where we asked for help to grow my plant indoor.
Evan: So we've done this already?
Nina: But now showing what you have been-
You want to show the update?
Nina: Yeah.
Evan: Okay this is the update, this is what I built. We got the stand-up desk and at the top Nina has her keyboard that she plays piano on. And then underneath we've got these growing lights and a big grow light and then in here she's growing her plants that are just starting to come up. What are you growing in here?
Nina: This one is the, I think it's either cucumber or zucchini. Cucumber or zucchini.
Evan: You grew these all from seed, right?
Nina: Yeah.
Evan: It's all from seed.
Nina: And then this tomato, tomato, tomato, tomato. And kale, kale, kale, kale, kale. And then sage, sage. And then my avocado plant.
Evan: Oh look at that thing, it's getting big.
Nina: Yeah.
Evan: Why don't you stand on the trampoline? Look, look how Nina just grew. There you go, now you don't have to stand on your toes. So the lesson for this weekend is…
Nina: Be a good husband. (laughing)
Evan: Be a good husband.
Nina: Do something good for the wife. Okay, what was your lesson?
Evan: Or just do something nice for somebody, maybe? You know, like wives can do very nice things for their husbands too.
Nina: I make you yummy food.
Evan: I think that's very important.
Nina: Who will cook, cookie-
Evan: Who will cookie?
Nina: Who will cook you yummy food every day?
Evan: She does have yummy food, you can check out her YouTube channel, there's some good stuff on there. Alright, thank you guys for joining us in this impromptu amazing short video. We believe in you, we hope you continue to believe in yourself and whatever your one word is-
Nina: We'll see you soon!
You got to say much love.
Both: Much love!
Evan: And we'll see you soon.
Nina: We'll see you soon.
---
You might also like
---
More from Life With Evan
---
Hello everyone, this is Evan, this is Nina. Wow. What's up, Believe Nation? Nina and I are heading on a vacation …
Happy weekend everybody, today I'm taking you to the Canadian National Exhibition with Nina, she just wanted to get in. …
What's up Believe Nation? Happy weekend, it's Evan. I'm thinkin of launching a new potential t-shirt and I need your …