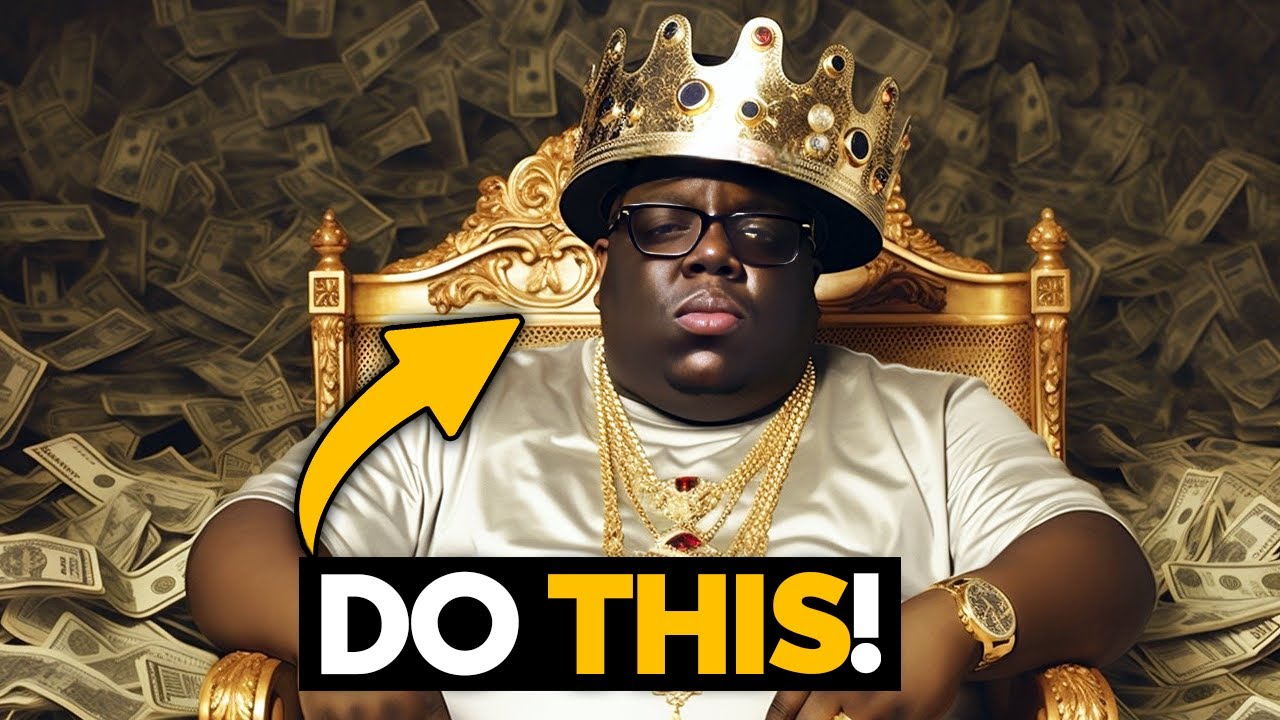 Good morning, Believe Nation. Today's message is "Do it for a reason." Over to you, Notorious B.I.G.
♫ I wake up every mornin' ♫ Entspresso keep me goin'
"Whatever you going to do, just do it for a reason." – The Notorious B.I.G.
You know what I'm sayin'? Don't be the fool that just sit back and do it 'cause somebody else thought it. Because only thing you going to do is follow in somebody else's footsteps and you're just going to be a shadow who will be shadow for the rest of their life.
You know what I'm sayin'? If you got a little somethin' that you know how to do, progress at it, keep tryin', I mean, God knows what could happen, you know what I'm sayin'? That's what I did. 's kept on rappin', just happened to get to the right ears. You know what I'm sayin'?
If you look at anybody who's had success in whatever field they're in, they've done it for a reason. It wasn't just try to make money, it wasn't just tryin' to beat somebody else, it wasn't just tryin' to make their parents or their friends or somebody else happy, and that, that's the worst reason.
"If you're doing something, just to try to make your parents happy, or friends, or somebody else's expectations, it never works out. You never hit it big." – Evan Carmichael
You're always playing small because it's not your dream. It's not your goal. You'll have some success, but you'll have small success here where you really should be killing it way over here.
You have to have a powerful reason. And this is what separates you from everybody else. Because your reason is as unique as you are. Why you want to do something is customized to yourself. And that's where you're going to have the most success, by following the thing that gets you excited, by following the thing that applies your reason to your business, your career path, wherever you end up going. I love entrepreneurs.
"I believe in entrepreneurs. I'm doing it in my way. I'm creating and expressing how Evan Carmichael creates and expresses." – Evan Carmichael
And as long as I am true to myself, nobody will beat me, because you can't out-Evan Evan. And I can't out-you you. So you got to find you, because that's how you win. If I look at you and I can't tell the difference between everybody else, and all you're doin' is following the best practices and not modelling them, and not applying them and twisting them to make it work for you, and creating something that hasn't existed before, then you're always going to be a shell.
You're always going to have minor wins instead of big, huge, empire-like victories. And so I think that's really important for any entrepreneur, for anybody, really, but for entrepreneurs, to find your reason.
To understand why you're doing this. To ask yourself, looking yourself in the mirror and why am I doing this? And you better have a really good reason, and if you don't, if you don't have a really good reason, for why you're doing the thing you're doing, that's why you're not having any success. Alright? If you're not further ahead, if you're not where you want to be, if you're not crushing on your goals, I'd really examine your why.
And ask yourself, do I have a really strong reason to keep doing this? Because if you don't, you're never going to hit it big.
So the question of the day today is, I'm curious, what is your reason for why you do what you do? What is your big reason? Leave it in the comments below. I'm going to join in the discussion.
I also want to give a quick shout-out to Harminder. Thank you so much for picking up a copy of my book, "Your One Word". It really, really, really, really means a lot to me and I hope you enjoy it.
So thank you guys again for watching. I believe in you. I hope you continue to believe in yourself and whatever your one word is. Much love, and I'll see you again tomorrow morning for another shot of Entspresso.
♫ I wake up every mornin' ♫ Entspresso keep me goin'
---
You might also like
---
More from Entspresso
---
Today's message is be confident. Good morning believe nation, it's Evan. My one word is believe and I believe that …