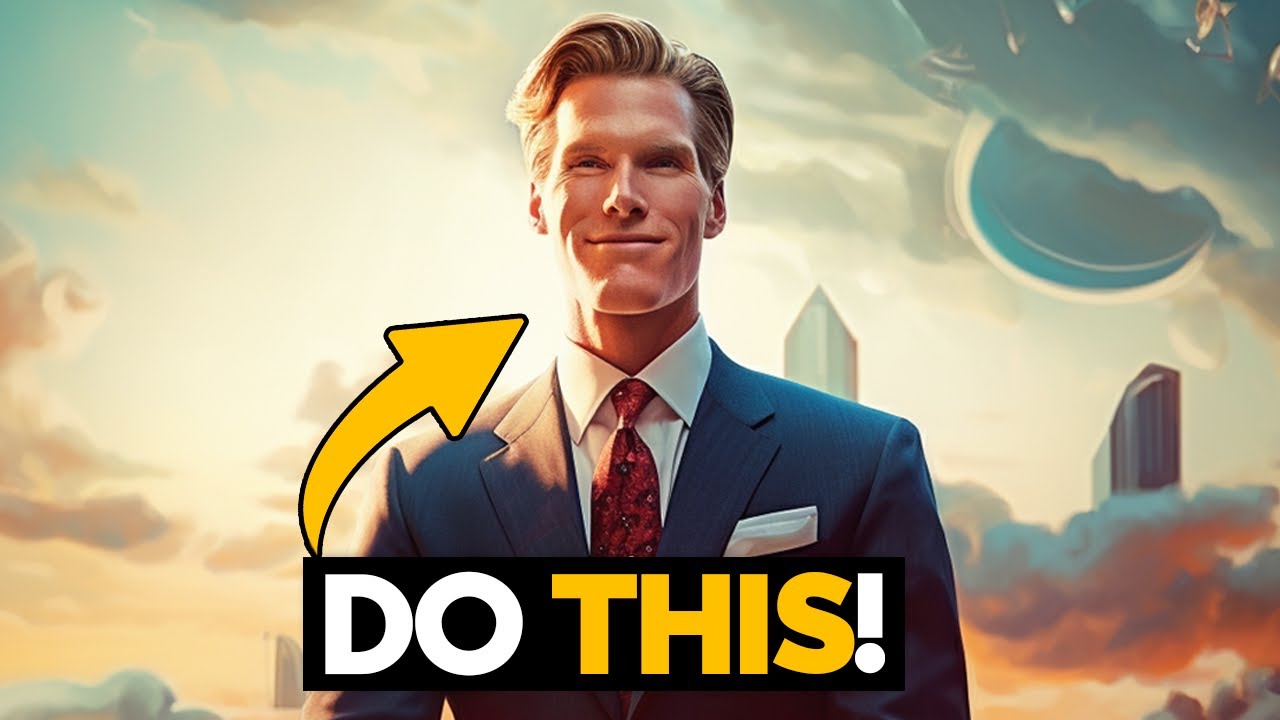 Evan: This one was our most voted-on question in the pre-chat. People showed up early, racing to get their questions in. It comes from Sebastian. "Are you doing the right thing if you need motivation for what you're doing?"
Stephen: That's a great question. Do you know, um… Evan, I think, the answer is always yes. I kind of think it's almost, like, and by the way, Evan, I think you're the world's favorite broadcaster, that's the world's favorite broadcaster, that's you. You're that.
You're way ahead of people like James Corden, and stuff like that, who's an import. Um, I just think, what I need to say here is it's almost like you need to feed your inner self. And I could think of analogies, obviously around nutrition, for health, exercise, for fitness, well-being, but I do think you need to, um, as an entrepreneur or business owner, you need to create some people who will give you positivity, and people who give you sort of challenge, uh, and really good, critical, constructive input.
"As an entrepreneur or business owner, you need to create some people who will give you positivity, and people who give you sort of challenge, and really good, critical, constructive input." – Stephen Kelly
And it allows you to refine your ideas. And loads of ideas, and I've done this, you know, we came up with an idea in the 1990s, and when we actually launched it on the market it looked materially different from what our original idea was, 'cause we listened to people. We listened to customers, they gave us great input.
We never could imagine how customers would have wanted to consume our product, and that allowed us to improve it. So, I do think it's important to get motivation, 'cause I do think you need to feed positivity, optimism, and also feed your idea, 'cause otherwise I think you could lose the will to pursue your dreams.
So I definitely, yeah, I would be an advocate of motivation, positivity, and I do kind of see it as almost like a food you need to be consuming as an entrepreneur.
Evan: Yeah, I agree, I think we all have moments of doubt.
"I don't think there's anybody who never doubts themselves and always, you know, is fearless 100% of the time. You need that in your life." – Evan Carmichael
What I would would examine, Sebastian, is if you are, I would examine the motives. Like, why do you want to do this? Why is this business so important to you, whatever this thing is that you're trying to do, why does it mean so much to you?
And if it comes down to that you don't love it anymore, or you're in it just trying to make the money, then the motivation won't help you. You know, then it's time to want to do something else that you can get all fired up by. But I think, like, for me, it's a daily thing. I wake up and I need to use my morning routine to get me fired up for the day, right?
Put on the music, do the exercise in the morning, you know, like, I have my morning routine that gets me all set up, and I need to do that every day, 'cause I have a great talk with Stephen Kelly, guys, I'm like fired up for the rest of the afternoon, and then I'm going to wake up the next day and I'm going to, like, start from scratch again.
And so, I need that consistently in my schedule. But I think if you find that you don't love what you're doing anymore, then it's time to move on and find something else. Stephen, you have a crazy morning routine, you're up, and like, you're running, and…
Stephen: Yeah, I love, I try and do, particularly I've done a lot of traveling, we do these kick-offs around, see all our colleagues, so we did, like, one week down in Johannesburg, from London to Pretoria, up to Paris the next day, on the Tuesday. I think then we went down to Madrid Wednesday, up to a place in the north of England called Newcastle, and then Friday we finished up in Frankfurt.
So, I'll be honest, it is full-on, it's intense, it's like from 5 o'clock in the morning til probably midnight, and if I don't try, on most of these things, if I can, sometimes it's just not possible, but if I get up and do, like, even a 20 or 30 minute run, on that one it was great fun, actually, 'cause we invited, 'cause we'd been doing loads of things through the Sage Foundation, which is the charitable arm of Sage, and we did challenge all our colleagues to chase and beat the CEO.
So they all came out, you know, down to Johannesburg, we went on a run together, with a load of colleagues. Paris was, oh, mind-blowing! I got up, like, some crazy time, like 5 o'clock, and outside the hotel was, I don't know, must have been 30, 40 colleagues, and loads of these guys, amazing, what sacrifice for them, getting up even an hour early, coming in from the suburbs, but we ran from this hotel, it's like, probably, about 5K, it's quite a long way, uphill up to the amazing church called Sacré-Couer, it's on top of the hill in Paris, and you were overlooking the whole of Paris itself.
The sun started rising, and it's magical, you know? But, why do I do it? Um, it lifts me, it gives me energy, and there's loads of physical evidence about endorphin and all this sort of stuff. So it is good, and I just think, actually, Evan, and I think, pfft, probably one of my, sort of, self-criticisms, I don't know whether it's OCD or…. I'm pretty, sort of, extreme, I love a routine, you know? I kind of like a routine.
So the same routine sort of helps me get into the zone of coming in the office, having energy, you know, tackling good days and bad days, really. Some days are good, some days are less good. But it gives me a good start to the day. So, and I think, you know, if you start the day well then it's a great start to the week, and literally it gets you off to a right place.
And if you do, you know, if you've had a weekend, it's funny when you have weekends, 'cause you kind of reflect, it's like holidays, vacations. Let's talk about this. Just a completely, thing that came into my mind. Loads of people on vacation will think, "You know, reassessing priorities, do I really want to do this? I've been at this business two years, am I really going to break through? Is it all too hard? I'm sitting here drinking tequila slammers in some exotic resort in Hawaii, you know?" Ugh! And little voices, I find, on vacation, really get into you, or you can kind of turn it and say, "Actually, it's a great time to reflect, and some of the things I'm doing with the business work in terms of my idea, but some of them I could do differently."
And some people come back from vacation hugely energized, but also being able to reflect from the outside in on what wasn't going well, and then come back straight in with the energy to fix it. So it is a good time to, if you can do that, and I know loads of people do things like, honestly, mindfulness, meditation, I think, you know, I applaud those people, 'cause it just gives you the space to think and reflect on what's working well and what's not, and, you know, to reconnect with your passion. So I love that. Hey, Evan, do you do any of those things to help you get in the zone?
Evan: Uh, so for vacations, I, uh, I hate beach vacations. I could do, maybe, like, half a day at the beach and then I'm out, then I got to go see the city, or I'm looking at the restaurant thinking, "How could this business be better?" Or, you know, analyzing the people selling the floats. And anyway, it's like, I, uh, I need the stimulation. In terms of a morning routine, though, I wake up, like, I watch the videos on my channel. I made the channel, selfishly, for myself.
The famous entrepreneurs that we profile was for myself, because I wanted to be around these great thinkers and have some of their mindset kind of seep into me.
And uh, it was a selfish pursuit that I shared with others, and they're enjoying it as well. And I find that I need that on a regular… Look at my wall! Like, I walk into this room every day, right? We've got people that I look up to and I learn from on my wall here, and it's all part, I think everybody needs to design an environment and a schedule that gets them fired up, you know? Like, you may not know who this guys is, or those people are, like, it doesn't matter, they mean something to me. So it's not, like, copy mine and put it up on your wall.
"Find the people that inspire you." – Evan Carmichael
I have these people looking at me when I walk into the office, it gets me fired up to go and do the things that I want to do, and kind of think a little bit bigger and get out of the comfort zone. Um, so… now you're traveling in your different city every time we talk, and, you know, but, uh, for those of you who are not jet-setting around the world, you know, you could do something in your home office, right? Just have something up on the wall that means something to you.
Stephen: Make it special for you, just, I think it's great what you do, Evan, and I think, what I would encourage us all to do is kind of reconnect us with our dream, and whether it's pictures, or imagery, or prose, you know, to connect us with why we started our business, and what our big idea could do to change the world. And, uh, if you come and see that every day I think that gives you power.
You might also like
---
More from Interviews
---
Welcome everybody to another YouTube Hangout. So excited to be here. I've got a special guest who's all fired up. …
1.4K
♛ BUY MY BOOK, CHANGE YOUR LIFE ♛ Some used the ideas in this book to build multi-billion-dollar businesses. I'll give …
1.8K
Jeff Davis is an author, professional speaker, entrepreneur, and world traveler. He's lived in Europe and has been to 5 …