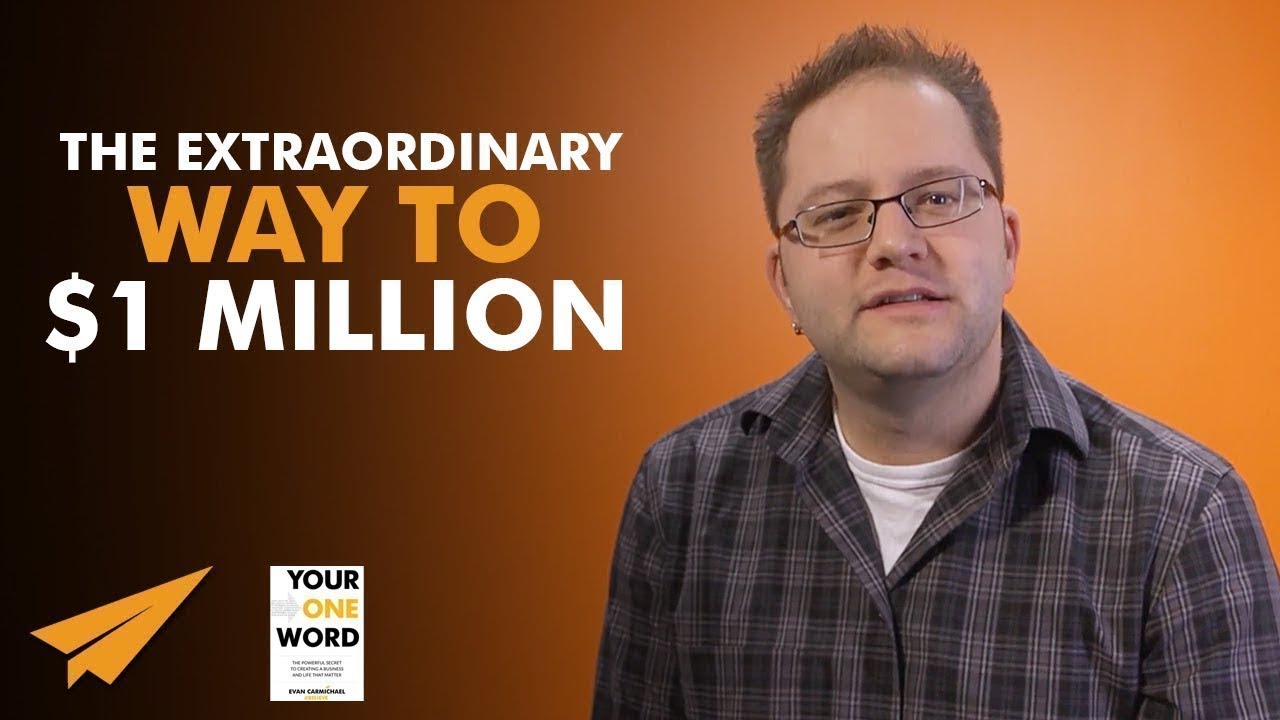 The extraordinary way to one million dollars. If I'm able to live an extraordinary life, If I'm able to do extraordinary things, there's a gift in that. If I'm an extraordinary father, that's a gift from my kids. If I'm able to run an extraordinary business, with extraordinary people, that's a culture that I'm able to give my staff.
Mark Drager, CEO of Phanta Media. Mark Drager didn't want to be ordinary. After being an entrepreneur for years he found himself feeling more and more like he wasn't making a significant contribution to his video production company Phanta Media.
He had grown his business, hired people to do most of the tasks that he used to do. But he wanted to do something meaningful. Mark felt lost. After about six months of thinking about his role he realized that his motivation didn't come from money.
It never did. The prospect of making more money wouldn't push him to work harder. His motivation comes from recognition by others. He wants to stand out. He realized that he had a deep fear of being ordinary in all areas of his life. Mark wanted to be extraordinary. He wanted to be an extraordinary husband. An extraordinary father to his four kids. And extraordinary man of faith. An extraordinary member of his community.
And, an extraordinary entrepreneur. When he was doing something extraordinary it made him happy. That was the connective tissue for him. It was missing in his business which made him feel lost. And for him to be happy and successful he knew he had to build his business around being extraordinary. So he changed his company's mission to creating extraordinary video and aligned his entire business around it.
He hires extraordinary staff members. He works on extraordinary projects. He creates extraordinary results for his clients. And his team holds him accountable, as well to make sure everyone is given an extraordinary effort.
Focusing on being extraordinary helped Mark pass his million dollar revenue goal and now he's going for more. Finding his one word wasn't something that came easily but by digging deeper into who he was it became clear to him and it can become clear to you, as well.
---
You might also like
---
More from Book Videos
---
Evan: How to delight customers. My goal is to delight my own family of customers. Just like my dad did …
The $500,000 Family. It's not about skill level. For the most part, it's about an eagerness to help others, to …
The Honest Company Steps Up. Everyone I approached was skeptical. Even my husband, Cash, thought the idea was too big. Jessica …