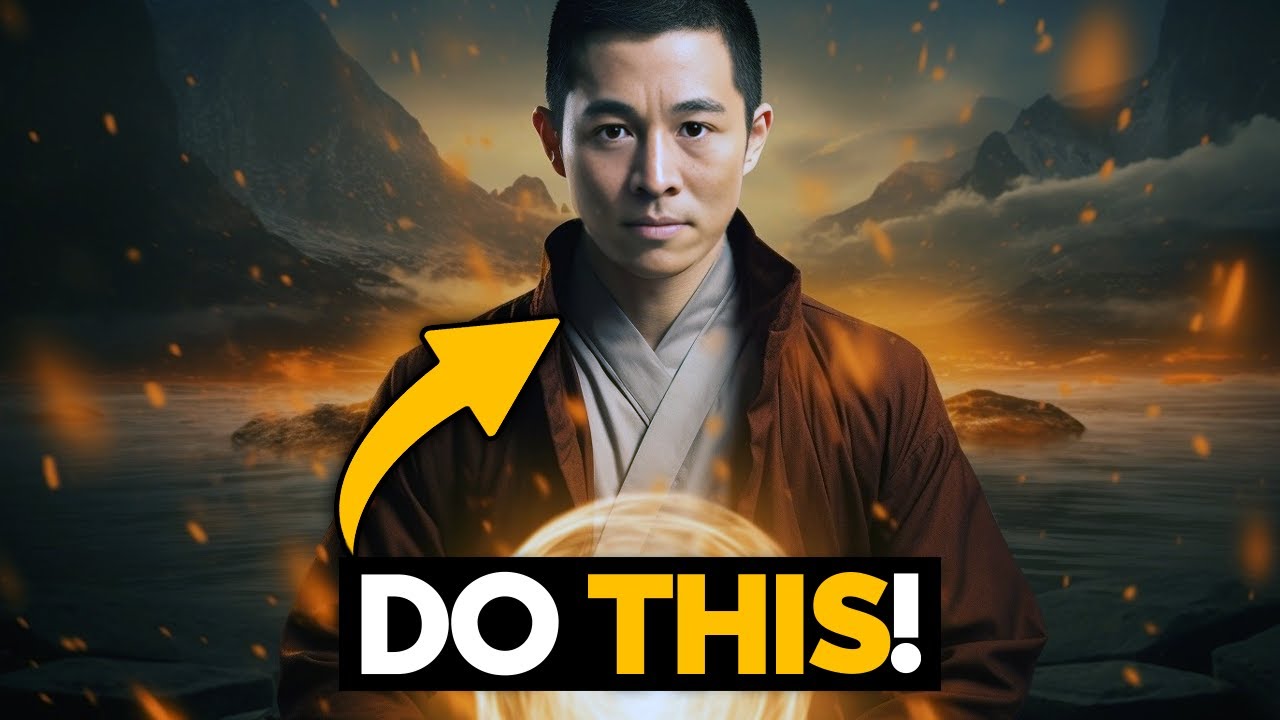 Good morning Believe Nation! My name is Evan Carmichael, my one word is believe, and I believe that entrepreneurs are going to solve all of the world's major problems. So to help you on your journey, today's message is Find Balance in Your Life. Over to you, Jet Li.
Find BALANCE in Your Life – Jet Li
Jet Li
Life in the 21st century isn't easy modern humans are busier and more distracted than ever before Technology has greatly accelerated our pace of life yet we want everything faster still faster phone faster internet faster cars. In this headlong pursuit of speed we've unintentionally let our work extend from 8 hours to 16 hours.
Even 21 hours of our day. Exhausted before bed we're still reading emails and messages…First thing in the morning we're checking WeChat. Our modern lifestyle often overwhelms us bringing us much stress and sickness. You know, in this regard I believe ancient Chinese culture has some simple wisdom to share with us: balance. Living at a single, harsh speed all the time Is like only wanting day with no night.
We aren't meant to live that way Change your point of view Slow down… and you may just find balance Seeking balance is an essential part of our lives.
Evan Carmichael
I think balance is really important, but I think it looks different for different people. I think you need to understand what is balance for you. As an example, I remember listening to an audio series by Tony Robbins, and I love Tony Robbins, and he was going through, "Write down your list of goals, "and talk about, if you want to be a painter, write down, "I want to make this painting," or "I want to write this masterpiece."
"I want to create this poem," or "I want to make this sculpture," and because he was so excited and into it, like, "Yeah, I want to make a painting," "I want to make a masterpiece." "I want to create a sculpture," and it started building up my list of things that I want to do, kind of outside of just a business world.
And then when I looked at it, I realized, I don't actually really want to do those things, and I got kind of externally motivated by Tony in that moment, but it's not really what balance means to me.
And so I think it's super important, not to just look at somebody else's life, but to do a regular audit. I think one of the most important things that you can do as a human being, is do a quarterly audit of your life, and see where are you spending your time, and does it match to the goals that you're trying to accomplish.
So if you're feeling like you're working too hard, then what are the other activities that you're doing? How much time are you spending? And doing that quarterly audit, because your life will always change, and your goals and your priorities will change.
My schedule changes at least once a month, but in a major way, probably once a quarter, where I need to adjust my priorities based on how I'm evolving as a human being. Some things I just don't care about anymore, and I'm still spending time on.
So I need to eliminate those. Some things I need to spend more time on that I'm drawn towards, and so I need to factor that in and put it in my calendar. I can tell what your priorities are by looking at your calendar.
So if there's something that you think is really important, if you're trying to find more balance, if you're trying to work harder, you want to make sure that these priorities get done, schedule it into your calendar, both the personal things and the business things, and stick to it. If you do that, then you'll be able to build the life that you want to lead.
Question Of The Day
So the question of the day today is, I'm curious, what does balance look like for you? Leave it down in the comments below, super curious to find out.
I also want to give a quick shout out to Deej Martinez. Deej, thank you so much for picking up a copy of my book, Your One Word. It really really really means a lot to me, and I hope you're enjoying the read.
So thank you guys again for watching. I believe in you. I hope you continue to believe in yourself, and whatever your one word is. Much love, and I'll see you again tomorrow morning for another shot of Entspresso.
---
BONUS
Find Balance In Your Life
Jay Z
It's complex, right? And it's deceiving at times. You know, because people think the two equate.
Interviewer: Yes.
You know, to each other, and they don't.
Interviewer: You have a lot of money.
It's up, yeah. And I have a lot of happiness, but that doesn't mean that the two equate to each other.
Has your happiness risen at the same amount as your bank account?
No, that's the thing, they don't.
Interviewer: They don't equate, or they're not tied in any way, or.
They're not tied to each other. I mean, it allows you freedom, and it allows you to go places where you can smile, and look at the sunset and things like that. That's what you choose to do, and you enjoy to do. But there are a lot of people with tons of money who aren't happy because either they become a prisoner of their money, or they become so consumed with getting money that they don't allow time for happiness.
Life is about balance, right? You have to have some type of balance. You have, like, time for work, and there's time for play. And if you don't allow these two things to coexist, you have an imbalance of one or the other.
Kerry Washington
I got great advice from one of the people that totally fascinates me is Bob Iger, he's the CEO of the Walt Disney, ABC world. So his job is so weird to me, because he is in charge of everything from a Disney cruise, to George Stephanopoulos ABC news. To like, a theme park, to Scandal. All of that falls into the ABC/Disney family. And I asked him, and it was very helpful to me, I asked him a few months ago, like, "How do you decide what you're going to work on in a day?"
And he said something so valuable to me, so I want to share it with you guys. He said, 80% of his time, he tries to think about, "Where can I have impact? "Where am I going to make a difference in the day today?" So it may not usually be Disney cruises, but sometimes it needs to be, because the cruise business has been doing what the cruise business is doing. That's not quoting him, by the way. (laughing)
Sometimes it's a Broadway show that's about to open, sometimes it's the ESPYS, because ESPN, that's where his focus needs to be. So it's really about like, "Where can I have impact today?" "Where am I needed?" And the other 20% is, "What brings me joy?" So there are certain movie projects that fall under the ABC/Disney world, that bring him joy. Or certain shows, or certain, an opening of a park. There are certain things that bring him. That just fill him up, that fall in his work responsibilities.
And I just really have tried to bring that with me because it's important for us to remember the joy in what we do. It's important to be effective in our workplace, but it's important to cultivate the moments that just bring us joy, because that's how we'll shine in our lives as professionals, you know?
Wendy Williams
Interviewer: How do you balance so much? How do you balance having such a successful career, and maintaining your social life, your family, all of that?
Well, it's a different kind of enjoying yourself when you get older. As a young girl, before I got married, I owned property, I had cars, I lived a luxurious life in fabulous, like, I was a bachelorette. My dance card was full, I had boyfriends, I had a life.
But a career is not going to keep you warm at night, and money is not the answer to happiness. You know, you create an equal balance of everything. At least that's what I say, if you ask Wendy. That's what I say. And I only know that because that's what I live by.
---
You might also like
---
More from Entspresso
---
Today's message is be confident. Good morning believe nation, it's Evan. My one word is believe and I believe that …