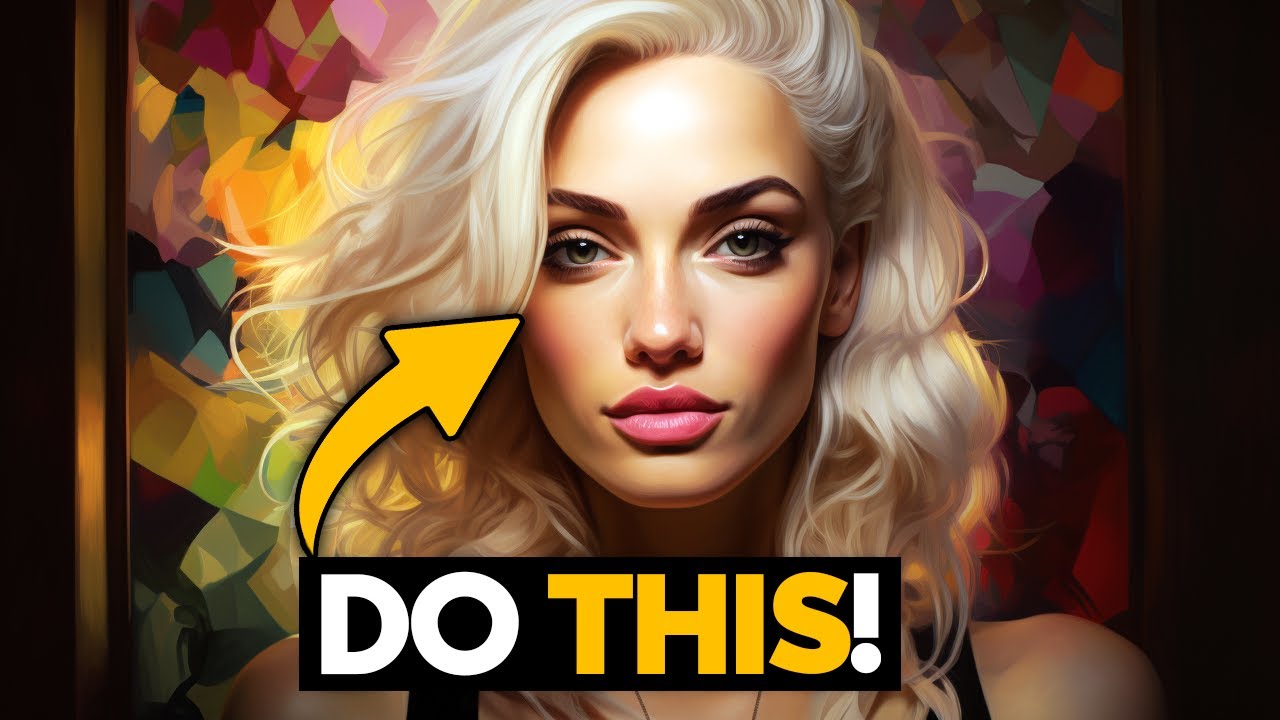 Good morning Believe Nation!
Today's message is find who you are. Over to you Gwen Stefani.
Gwen Stefani
What did I do consistently to get to this point and I think that would be, to be really clear about who I am and to go with that and not try to be something that you're not.
You'll stick out. 'Cause we're all very, very different, but yet, all the same. I think that, you know, it's weird because in the early days like everything was so homemade. There was nobody telling us what to do or how to do things. Nobody telling me how to put my make up on or how skinny to be, or what costume to wear, what song to write.
And I think that was a really important thing because it means that we were really ourselves. I think the inspiration just came from like the creation, you know, like to be able to create and express yourself. I truly think people need to like just go inward and go what do I like.
Who am I? You know there's been people that I've been fans of like Julie Andrews or Emmy Lou Harris. There was a band called Fishbone that we used to go to all their shows and of course, but I honestly say that really it's all about like finding who you are.
Lily Ma
I think a lot of people don't invest enough time in finding out who they are. It is so hard to set your goals when you don't know what it is that you want. It's also really challenging to live a life that is fulfilling when you don't know what truly makes you happy.
You see the reason why I know this, because I went through it myself. I spent a large chunk of my life being very miserable and I never invested the time to find out why. And on top of all that I was so embarrassed 'cause I had a good life. I was ashamed to tell anybody that I was sad.
Instead I put on a fake front and I continued on with my day. Until one day, something devastating happened to me. My grandmother passed away. And I remember finding out in the back of an uber. And I felt a pain so strong that I would never forget that night. And half of that pain was the fact that I loved her and I cared about her and I wanted to see her again but I knew I wouldn't be able to.
But the other half was the absolute poison of regret and not living my life in the happiest possible way that I can. So the next day, I decided to do something really, really drastic. I started asking myself really difficult questions. I asked myself what is it that was making me so miserable.
And it was my job. The job that I had been working at for 10 years was making me absolutely miserable. Then I asked myself a question. Why did you choose this job? I had to honestly answer it by saying, I chose this job because I thought it would make me a lot of money.
Why is it so important to make a lot of money? Well then I could buy things and having things means I have a higher social status. Well why is it so important to have a high social status? Then I would be accepted and loved. Bingo. So really, I wasn't after the money.
I wasn't after the job. I wanted to be loved and accepted. That's all I cared about. And it was such a liberating experience because I had that in my life. I had that in my husband. My husband loved me, accepted me for who I was in everything that I was. I had friends who accepted me and loved me unconditionally. So I didn't need this job you see and I didn't need the money.
So I decided to quit my job shortly after. And I took on another job that was a lot less stress. And it opened up a lot of time for me to do the things I cared about and loved. And one of the things that I absolutely love is being a dance teacher. I loved going into my classes and teaching people dance and seeing everyone having a great time. But I had to even dig a little bit deeper than that.
What is it about dance classes that made me so happy? What made me really happy was seeing the transformation in people. Seeing them walk in not very confident in their dance move, and eventually being these beautiful butterflies dancing and seeing them discover who they are and knowing that they could do anything if they just work hard enough.
That's what made me really happy about being a dance teacher. So knowing all of that, I decided to teach as many dance classes as possible. And I did. And it brought me so much joy and happiness. And at the end of the semester, when my students come up to me and hug me I mean like really hug me to a point that they're cutting off my circulation.
It is all the accolades that I would ever need in my life. Now you see, getting to that point in my life required me to really ask myself tough questions and also really answer them honestly. And that is what I would want to challenge you to do. You know, ask yourself the questions.
Am I really living my life according to my values? What are my values? What makes me truly happy? Why am I doing this? And maybe you have all the answers to it and you already are living a great life. And if you are, that's wonderful and I want you to continue with that. But if you're not, don't be afraid to ask yourself those questions because the pay out of that is absolutely wonderful and beautiful.
Question of the day
So the questions of the day is, what are the changes that you have made or are going to make to find out who you are? I also have a special shout out for Heidi. Heidi thank you so much for picking up a copy of Evan's book, Your One Word. His support means a lot to us and I really hope you're enjoying it. Thank you guys so much for watching. We believe in you and hope you continue to believe in yourself and whatever your one word is, and we'll see you again tomorrow morning for another shot of Entspresso.
---
BONUS
Find Who You Are
Ariana Grande
You look back and you see old Ariana to new Ariana and you think about how much you've learned and how much you've grown. It's insane.
Ariana: Yeah.
Can you pinpoint one or two things like the biggest thing you've learned over the last maybe four years.
When I guess when you just like… be yourself, you know. And in your most genuine possible way and are completely unafraid. That's when everything starts to fall into place.
And that takes a while, especially with so much public, like you know, rumors and opinions.
Of course.
You know what I mean?
Yeah.
You get scared and you want to hold back a little. But then I was like, you know what, none of this would be happening if I would just show, I was myself, and I went out, and I was my silly self and there you go and it all goes away. And you're like, "that's me."
It's a life changer.
There you go. Yeah, when you let go and you're like here you go. Take it or leave it. That's as simple as it can be. It's like why hold back, you want life. Just have fun and be yourself and don't worry about the rest. It all falls into place.
Nina Dobrev
Honestly, I think everyone is different and unique and that's a good thing. It's not bad, it's kind of the best thing in the world. You don't want to be like everyone else.
Growing up in high school, and just junior high, your whole life really, you have been taught to feel like or you want to be like everyone else because conceptually you'll be included and you'll be like the crowd but when you think about it, when you look at people like Lady Gaga, who is so crazy and so different, so unique. And her whole message is about being yourself and being okay with it.
And she, the reason she is so successful and so, is because she's talented, because she's different. If she was just like Brittany Spears or if she was just like me, Nina Dobrev, then there would be two of us so there'd be nothing special about that. So I think what's special is the fact that you're different and is the fact that you're unique.
And that you can bring something to the table, so if anything, embrace that uniqueness and that… that thing that you have that no one else does. And expand upon it and make it better. And tell everyone about it and be confident about it, because if you're confident and happy and smiling, you will attract confidence, happiness, and laughter.
Gary Vaynerchuck
I'm desperate for people to start defining their hopes and dreams and wants and needs on their terms. Not on what I say. I don't care if you want to hustle 18 hours a day. I really don't, I really, really don't. I don't care if you want to buy the New York Jets. I don't care what you want or need.
You need to care about what you want and need. You can't worry about what I'm saying. You can't worry about whoever your flavor of the month is. Right, maybe I'm your flavor of the month right now. Maybe your consistent flavor of the life, is your mom's point of view, is your older brother, who's guided you with good wisdom but wants you to be a lawyer, but you don't want to be a lawyer.
You want to be a street artist, you want to take the chance of being an entrepreneur or the reverse. Nobody preaches and loves entrepreneurship more than me but I think you see me all the time talking about self awareness, are you one. This is the golden era for entrepreneurship.
People ask me for selfies. This will go away. It may not go away for me but it's going to go away. You know, entrepreneurship, like a rap artist, like a baseball player, like the heavy weight, nobody cares who the heavy weight champion of the world is right now. Nobody cares who's an active astronaut. But they surely did in 1969, you know 1954 for the heavy weight champ, or they change, they change and it will always change.
And it will continuously change and right now entrepreneurship is in this pedestal, it's having it's moment. And what I'm fearful of, is that you watch my videos, you see my instagram quotes, and what I want to clarify for everybody is I hope you understand, I am not giving advice to everybody. The only advice I'd like to give to everybody is to do you. Define what your north star is.
To understand yourself. To understand what your work life balance ambitions are. What your financial ambitions are. What your life challenges are. The problems that you want to try to solve and cure. As we all do as humans trying to climb those different mountains in our lives. What makes you tick? That is all that matters. I don't do all these daily videos for you to be like me.
I don't think anybody should be like me. Boy, there are enormous amounts of pressures and sacrifices that I recognize that are not just healthy or valuable to anybody else. But its also not healthy or valuable to me to do some of the things that you want me to do. Like its not fun for me to work nine to five. I will break. I will be as equally devastated as you would be to work 'til midnight every day.
And so we just need a call to action for everybody to recognize we have to stop judging everybody else. I'm not judging you. I'm creating content for you to use as a barometer to try to figure out what you like and what you don't like and I'm trying to provide value through my words, my actions, and my content to bring to people to amplify their worlds. And that's really it. That's the clarification.
Like I don't want people to be like me. I don't want people to do me. I want people to be themselves. And they just have to start with understanding themselves. And not trying to be like me in this moment or that person in the next moment, that person in the next moment. The people that most win are in tune with themselves and figuring themselves out.
---
You might also like
---
More from Ariana Grande
---
Hello Believe Nation. My name is Evan Carmichael. My one word is believe and I believe that entrepreneurs are going …
Why hold back? You can, you have one life, just have fun and be yourself, and don't worry about the …
Good morning, Believe Nation! Today's message is Be Yourself. Over to you, Ariana Grande. Be yourself, you know, in your most genuine …