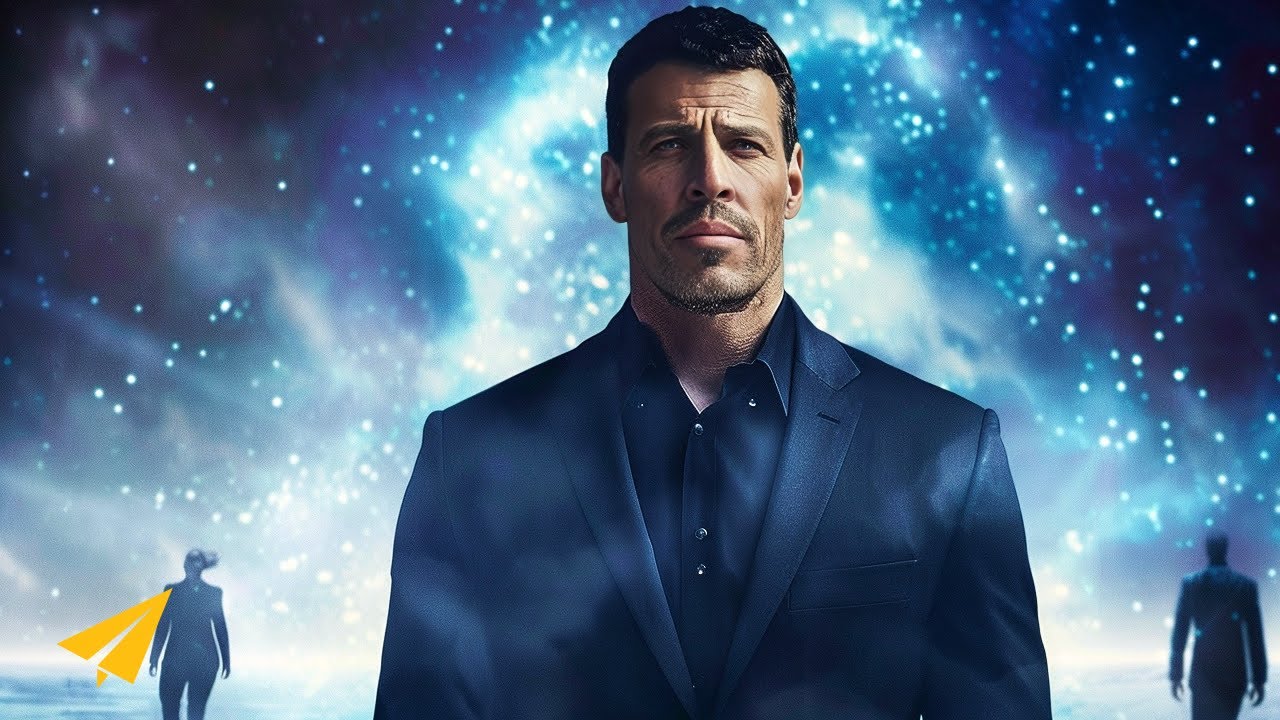 Good morning, Believe Nation. My name is Evan Carmichael, my one word is "believe", and I believe that entrepreneurs will solve all of the major problems in the world.
So to help you on your journey today we're want to talk about how you can configure out what you really, really want. Rule number four is my personal favorite, and I'd love to know which one you guys like the best.
And as always, as you're watching, if you hear something that really resonates with you please leave it down the comments below, put quotes around it so that other people can be inspired, you might win a prize too. And also when your write it down it's much more likely to stick to yourself as well. Enjoy.
Find What You Really Want
Robin Sharma
The point I want to share with you is, when I was growing up my dad took out this poem and he translated it from Sanskrit into English, and it was a poem from the Bengali poet Rabindranath Tagore. And allow me to share it with you, it's simply said,: "Spring is past, summer has gone and winter is here, "and the song I meant to sing remains unsung, "for I've spent my days stringing "and unstringing my instrument".
And my brother and I used to look at it every morning before we go out to school but I never really understood it, so when I got a little older I said, "Dad, you know that poem you had on our refrigerator door. "What was it all about?" And my dad looked at me and he said, "Robin, that was a poem written by a man "whose heart was filled with regret over a life half-lived".
He said, "Robin, that was a poem written by a man "who postponed his life. "He always wanted to do something special. "He always wanted to do important work. "He always wanted to be loving in the world. "He always wanted to be creative. "He always wanted to see the world, "but he got busy being busy". Are you being busy being busy? Have you lost that connection to the life you wanted to live when you were a little kid?
Are you so busy stringing your instrument that the song that your life was meant to sing has died or is dormant within you? And my challenge to you is simply this: to do whatever it takes before you sleep tonight to reconnect with the best within you that you may have lost.
Because one of the things I've noticed is this, there are too many amongst us walking the planet today who are sort in awakened sleep, they have lost the sense of who they truly are, and your life will never work if there's a huge space between who you truly are and the person you know you're meant to be. Your life will never be flooded with energy, creative, productivity and happiness if there is a large space between your life right now and your unlived life.
And my request and encouragement and challenge to you is truly that you make things happen so that the person you are starting tomorrow is more who you know you truly are. It makes me thing of George Bernard Shaw, who was asked on his deathbed, "What would you do if you could live your life over again?"
And he replied, after a long pause, "I wish I could become the person I know I was meant to be". And I suggest to you, it's never too late for you to become the person you've always wanted to be. But don't postpone it for next year, don't postpone it for next month, start being that person, that human being, that creative force, that business builder, that mother or father, that athlete, that humanitarian, that force of good that you have always wanted to be beginning right now.
Ask The Right Question
Tony Robbins
If you're familiar with my work you know for the last 34 years I've been just obsessed with wanting to know what makes the difference in the quality of people's lives. Why is it so many people have big dreams but such a small number of people ever make those dreams a reality?
And for those that do make it reality, what is it to gets them not only to follow through but then to enjoy what they have? I don't know if you've ever had the experience of achieving something that you've always wanted and then afterwards thinking to yourself, "Is this all there is?" It's one of the worst feelings, the worst.
It's almost worst than failing, 'cause when you fail at least you know, "Heck, I can still find a way to make it happen", but when you succeed and you're not happy, you're not fulfilled, then you got a real problem. There's two things that control everything in your life, every thought, every feeling, every emotion, every action you have in your life, what you're wearing today, whether you're going to turn this off within a few minutes or whether you're going to stick with me for two or three minutes, it's all controlled by two things: your beliefs and your values.
Whatever you believe, if you think life is just a waste of time, doesn't matter what you do, or you're big-boned, then, obviously, you're not going to go forth, you're not going to try to lose weight, you're not going to go push for that next level with your career or your finances or your relationship or anything else.
Beliefs control us, but so do our values. Some people, you know, value just kicking back, some people value making it happen, some people value their family the most, some people value love. But you know what the real challenge is? When values are in conflict, when you really want to make a difference in the world or you really want to do wealth for your family, or you really want to do well financially, but simultaneously you don't want to upset anybody, you want to be totally honest and you want to make everybody happy.
When we have conflicts between what we want and what we think we can have, or you have a goal, what your really want to make happen, but then you have this other belief inside that says, "This damn stuff never does work". Those inner conflicts are what keep people from using all of their energy, it's kind of like taking two steps forward and three steps back.
You know, it used to be people kind of run on kind of seven-year cycles, it's kind of an arbitrary number but think about it, from 17 to 24 it's kind of stage a life for a lot of people, from 24 really to about 31, that's another stage of life, 32 to 39 or 40 years old, another stage, 40 to 47, another stage. And those are random numbers, but what I mean is people tend to have an idea of what they think life's about, "It's my kids.
It's building my business". "It's making money. It's God. It's family". Whatever it is, and then they go for it for a period of time, three, four, five, six, seven years, whatever, maybe 10, but then there's a time in which people begin to question, they begin to look at their life and they begin to say, "Is this really what I want?" Have you found yourself at that any time? And then they do one of two things, they either recommit and they go for another seven years and they take it to another level, or they make a strategic decision that shifts the direction of their life.
Either way, your decision control your destiny, and if you don't choose, that's a choice as well. Some people just kind of stay in the middle, in that lukewarm place, not sure what they really want. So, this is kind of off the cuff, what I'm really trying to say to you is, maybe the question to ask is, "What I want my life to be today, "and where am I really going? "What is my destiny? What's going to fill me up? "What's going to give me the meaning for my life? "What's going to give me joy in my life, "not just achievement but real enjoyment, "a sense of meaning and aliveness?"
Live Your Life Uniquely
Brendon Burchard
Seven billion plus people on the planet, you're different than every single one of them. There's a unique aspect to your personality, your style, your intentions, your actions, your habits, your beliefs, who you are, and the way that you think is unique from everybody else.
We can measure it by science, we can measure it by observation, we can measure it just by simply asking people basic questions to discover everyone's got their own opinion, everyone's got their own world view. And because of that then we have to ask, "Well, am I living my life uniquely? "Am I expressing who I genuinely am? "Are my expression genuine and authentic and spontaneous "to who I am as a person, or am I living a facade? "Am I trying to be somebody else to please somebody else, "to gain acceptance or love over here, "or am I truly being true to myself, to my unique self, "to the inner side of who I really am "and what I want to show to the world?" Because a lot of people really struggle with this, and the reason they start setting out to look for their purpose in their life is one day they wake up and they realize they're not living their life, they're living their parents' life, their professor's life, their teacher's life.
They're living the life their society or their culture or the norms told them to live. One day they wake up and say, "Whoa! "Why have I conformed to the point "where I don't eve know who I am anymore?" And they start this journey, sometimes, to look for life's purpose 'cause they're trying to find themselves. They're not looking for a big purpose, they're looking for themselves.
And sometimes when we can tap back into that uniqueness of who we are, then the magic of life comes alive again, you know? That requires us to not only exude who you are to the world but to genuinely express who we are, what we think, what we desire of life, what we need. How we truly feel and think about the people in our lives, the things that we are doing with our lives, the places and directions we're going.
We have to do that if we want to sense that full uniqueness of ourselves. And, often, it is by suppressing ourselves that we begin to suffer, and we have to again ask, "Well, then, what is the point of all of this? "Is it to live as a carbon copy of everybody else, "or to fully, with full intention and aliveness, "animate the best of who you are uniquely?" I think that you being yourself is the grand purpose.
Shift Your Perspective
Robin Sharma
A brain tattoo I love sharing with my audience is this one: "A job is only just a job if you see it as a job". And so, why would you lose the opportunity to leverage what you do everyday to grow your happiness, to grow your energy, to allow you to release more of your talents in the world, to allow you to help more people? Why would you miss that opportunity by falling into the trap of thinking, "This is just my job. "I'm just getting up in the morning, working nine to five, "going down to the coal mine every day"? And you could say, "Well, Robin, "this doesn't apply to me. "I just have an ordinary job".
Well, I've got to tell you, I've met taxi drivers who feel their work is incredibly meaningful. I mean I was at LaGuardia and I remember being in a taxi cab, and the man had this white shirt, and his cab was perfection, and I said, you know, "Your attitude is great, your passion is awesome, "your cab is perfect, "you've got this fresh newspaper for me to read. "What is your psychology that allows you to do this?" And he said, "Robin, this is not a dirty job, "it's an important job. "I get to make a difference".
I remember being in Johannesburg meeting the janitor in the Johannesburg men's room or WC who worked like he was the Elon Musk of what he did. He worked like Pavarotti sang. And so my point is simply this, it's really your choice as to how you will view the work you do every day, and even in the most, quote, unquote, "ordinary work" you could find gold. And if you connect with the gold, you connect with the meaning.
And if you connect with the meaning, you connect with your talent. And if you connect with your talent, you connect with the best within you. And if you connect with the best within you, you go to work every day and you are this shining star of world-class, and you become the Picasso of your industry, and everything else takes care of itself.
Figure Out Who You Are
Gary Vaynerchuk
I just can't explain to everybody, like, clear when you figure out who you are and do all that, you win. If you're great at painting, paint, and hire a partner to be your salesperson. If somebody at 20 years old made me their business partner as a painter, they'd be the most famous painter in the world.
Yet, most painters want to be the salesman and businessman, and women, as well as the painter, and there's a problem. 80% of painting, 90% of people that are great at painting are artists, and don't have the DNA to sale. And vice versa, all my sales friends or business friends that want to start all these businesses around something creative, I've bad news for you, joll, you know, you can be a great salesman but your pottery sucks .
And so that's that. So, like, and that's a very funny analogy for the following: figure out who you are, don't apologize for who you are, and then become even greater than you naturally are at what you are.
Man In Phone: I think too many people give a  what other people think about them as well.
Well, that's the whole … The whole game's broken, because everybody is too tied up into other people's opinions. I only care about my opinion of myself. And I care what my mom and wife and kids and the world think, just not as much as I care about the way I think about myself.
And that's it, just that slight advantage. And I think most of you care more about what other people think than what you think about yourself and/or you actually don't feel good about yourself, right? The thing that made me smile, when you just introduced me you said I'm one of the most motivational people in the world, comma, "and everybody I know that's met him "said he's the nicest guy".
There's no comparison to the better feeling of people that have actually got to know me say that versus millions, hundreds of thousands, tens of thousands thinking I'm the coolest. And that's it. I mean, that's it. And that's why, and that's why it's easy for me to feel good about myself, right? And so, I think a lot of people need to start with themselves.
Maybe the reason they don't have more confidence in themselves or care about their opinion about themselves versus others is 'cause they know they're doing things they don't like, so they need to work on that. I get offered in email 5,000 different requests for podcasts and shows, and what I think my friend here, let's see his name, Evan, Bo … Bo, let's send it in … Bo.
I'm sorry, Evan Carmichael introduced me to Bo. What Bo has figured out is time is the asset, and so if you want Kevin Hart or The Rock or Beyonce or Ja Rule or Richard Branson or Tony Hsieh or Charles Samberg on your podcast, maybe you should start a 120-second podcast, and then you got to be creative and try to figure out how you get .. Maybe you create the "One Question" video show.
That's it, whole show is one question. Promise you, a lot of people that you want as guest, if they see in the headline, "I just need four minutes of your time "for the 'One Question' show", a lot more are going to say yes than, "Can you be on my podcast for an hour and a half?"
Don't Betray Yourself
Caroline Myss
Oprah: How do you know when you are on the right path, and what dream belongs to you, or what husband belongs to you, or what job belongs to you?
You know you're on the right path, here's your clue, you're not put in a position to betray yourself. You don't betray yourself anymore. You don't, you're not put in the position where you feel like you have to negotiate your sense of integrity, which is an act of betrayal, your heart, an act of betrayal. You don't feel like you have to compromise who you are. It feels right.
Oprah: You can fully, I got that, it's like if you had a job, you know you're really gifted and talented, people are not paying you for what you value yourself to be, you're coming to work everyday feeling like "I'm really not valued. "I'm not being respected for what I do", or "My boss is unkind", or whatever the situation might be. There is an unease with you.
That's right.
Oprah: Yeah. And so, when you have more respect for yourself, put yourself in a position where you can feel your sense of value or worth.
Right.
Oprah: That turned around.
That's right.
Oprah: And that's how you know?
You know. You know because you don't feel like, "This isn't costing me my power. "This isn't costing me my psyche. "This isn't costing me my soul".
Oprah: Okay, this is really good.
"This isn't costing me my sense of … "I don't feel confused in some deep level. "I'm not drained. "I can be tired after a day's work, "but I'm not psychically drained "where I feel like I'm losing life".
Oprah: "And losing myself".
"And losing myself".
Oprah: That's what a lot of people say, "I'm losing myself".
"I'm losing myself". Why? Because I'm betraying myself in some way.
Oprah: What is the difference? Because I have a lot of married friends, I have interviewed a lot of people during the years who are married, and everybody talks about how difficult, how, you know, it's work, "a relationship is work, it's work, it's work". What is the difference between betraying yourself and compromising? Because that's what you have to do to get along.
I'd say that a compromise, compromise is when you willingly, willingly …
Oprah: Willingly.
Willingly, and out of love. Saying, "That's, alright, a little this, a little that. "Little this, little that". But in a compromise you don't go away feeling like "I've betrayed myself. "I've betrayed myself. "I've allowed myself, I've put poison in my mouth here".
Oprah: Okay, it goes back to exactly what you said earlier that every choice is either going to enhance your spirit or it's going to drain your spirit. So, if you have been compromised to the point where you feel drained or depleted …
Right.
Oprah: Then you've betrayed yourself.
You have, I mean, and the number of times someone will say to themselves, "I want to get out of this circumstance "but I'm too afraid to take care of myself, "so I will lie about how happy I am in this marriage, "I will put up a front, I will lie about this", but they're betraying everything that's in their heart.
They're betraying everything. When they say to me, "Am I on the right path?", here's what's true, you're on your right path, you're just not managing it that well right now.
Oprah: You're never on the wrong path?
You're never on the wrong path, you're just not managing it well. You're making choices that are harming you and that's why it's hurting right now. You're making unwise choices, and your intuition is trying to tell you.
Oprah: You're making unwise choices, including the path that you're on right now. 
And the way you're managing the path you're on, and it's harming you.
Oprah: Okay.
And when your life path begins to harm you, then we have to sit back and say, "You've taken a detour".
Oprah: You know, I just had an "A-ha!" listening to you. I love it when that happens to me. I've often thought that, and it's because of your use of the word "betrayal", I've often thought having experience being betrayed by a close member of my family years ago, thinking, "That was the worst", that there's nothing worse than being betrayed. And just hearing you talk about it today, I think there's nothing worst than betraying yourself, that the worst, most ultimate betrayal is the betrayal to yourself.
You're right.
Thank You!
Thank you, guys, so much for watching. I'd love to know what did your think of this video? What did you take from it that you're going to immediately apply to your life or to your business, somehow? Please share, leave it down the comments below, I'm really excited to see what you have to say.
I also want to give a quick shout out to Skip Prichard. Skip, thank you so much for picking up a copy of my book, "Your One Word", and doing a review in your website, as well as posting it to Twitter.
Thank you so much for the support, man, and I'm really happy that you enjoyed my book. Thank you, guys, so much for watching.
I believe in you. I hope you continue to believe in yourselves. And wherever, your one word is … Much love, have an amazing day, and I'll see you soon.
---
BONUS
Simon Sinek
I wake up every single morning with a very clear sense of purpose: it's to inspire people to do what inspires them so together we can change our world. And I have a very clear vision of the world I want to live in: I would like to live in a world in which the vast majority of people wake up every single morning inspired to go to work, they feel safe when they're there, and they come home at the end of the day fulfilled by the work that they do.
And I've committed all of my work, and it doesn't matter what form it takes, whether speaking or writing or teaching or advising, it doesn't even matter what form it takes, in some way, shape or form to help advance that vision and move close and closer to it.
John Green
The whole "What do I do with my life?" question implies that adulthood is this monolithic creature that like you acquire your job and your spouse and then you just write it out until times winged chariot shows up.
I thought this when I was younger too, and it's not our fault because, how does every single happily-ever-after movie end? With finding your one true love and kissing them, occasionally marrying them, at the very latest having a child with them.
95% of romantic stories end with partners committing to each other because everything after that is just a bleak, terrifying morass of adulthood, this monotonous grind, in which the only real excitement in your life is occasionally finding a truly right avocado at the grocery store.
Now, listen, I'm not going to lie to you, I get very excited when I find the truly right avocado at the grocery store, but it's not the only excitement in my life. And that to me is that one of the reasons you're so terrified about figuring out what you're going to do with your life is that your think that you're only going to be able to do one thing.
Like, if someone told you that in four years you were going to have to pick one musical note to listen to for the rest of your life you would spend a lot of time being super anxious about which note to pick, and the various tonal qualities of different notes.
But that's not what life is like, you will always be figuring out what to do with your life, and you'll get to do lots of different things, and your decisions will be unmade by circumstance, like your wife gets a job in Kuala Lumpur or you're staring at the night sky one night and decide you want to get a PhD in Astrophysics, or your uncle dies and there's no one to take over his junkyard, or your little brother starts a freaking video conference.
Just like your life now, adulthood will have all this tension between ideals and practicality, and you'll have to balance competing desires, and you don't have to do just one thing, you can be an Electrical Engineer who volunteers on archeological digs.
William Carlos Williams was both a poet and a doctor. Julia Child, besides from being an extraordinary chef was also a freaking spy for the United States.
I mean, heck, if you told my college self that I'd one day be a novelist with a side gig of putting my mustachio face on the torsos of strangers, I would have been dully surprised. And you studied organic fracking chemistry before writing songs about Harry Potter.
So here is my advise: study broadly and without fear, learn a language, if you can, because that will make your life more interesting, read a little bit everyday, but, most importantly, try to surround yourself with people you like and make cool stuff with them. In the end, at least in my experience, what you do isn't going to be nearly as interesting or important as who you do it with.
Prince Ea
A lot of people ask me, "How do I know what my true purpose is?" The answer is the difference between a career and a calling. It's the difference between satisfaction and fulfillment. It is the difference between an interest and a passion.
What is the difference between an interest and a passion? So many people, they're interested in this, interested in that, but, see, when you're going to marry somebody you don't get down on one knee and say, "Baby, would you marry me? I'm interested in you".
No, no, you don't do that unless you want to get smacked in the face and then left. You got to say, "Baby, I'm passionate about you. "You complete me. I cannot truly live this life "without you, without us, together". That's operating from the heart.
And if you don't operate from the heart I can guarantee you will live a life climbing a ladder, and if you get to the top you will realize that it was laying against the wrong wall. They say, "Never become too good at something you hate "or they will make you do it for the rest of your life".
So, look, ask yourself these three questions: What are your natural talents? What is something you enjoy doing? What is something that you can't shut up about? You got to read, write and talk about it. That's how you get closer and closer to your mission or purpose in life.
Still confused? Okay, so I believe that the best teacher of how to live life is death. Legend has it that when we're on our deathbed we will be visited by ghosts, these are the ghosts of our ideas, dreams, abilities, talents given to us by life.
And if we never acted on that idea, never pursued that dream, never worked on those skills, used our voice or wrote that book, then those ghosts will say, "We came to you, "and only you could have given us life, "but now we must die with you forever".
So, ask yourself this question, my friends, engage this thought experiment, if you had one year to live, 365 days, and whatever you chose to do you were guaranteed to succeed at, what would you do? Chances all of that is what you should be doing right now.
---
You might also like
---
More from Believe Life
---
Today we're going to learn how to communicate effectively.  Good morning, Believe Nation. It's Evan. My one word is believe, …
Today, we're going to talk about how you can create a massive action plan. Good morning, believe nation. My name …
Today we're helping you to stay motivated, and to learn how to motivate yourself! How to MOTIVATE Yourself - #BelieveLife Why MotivationGrid We're all …