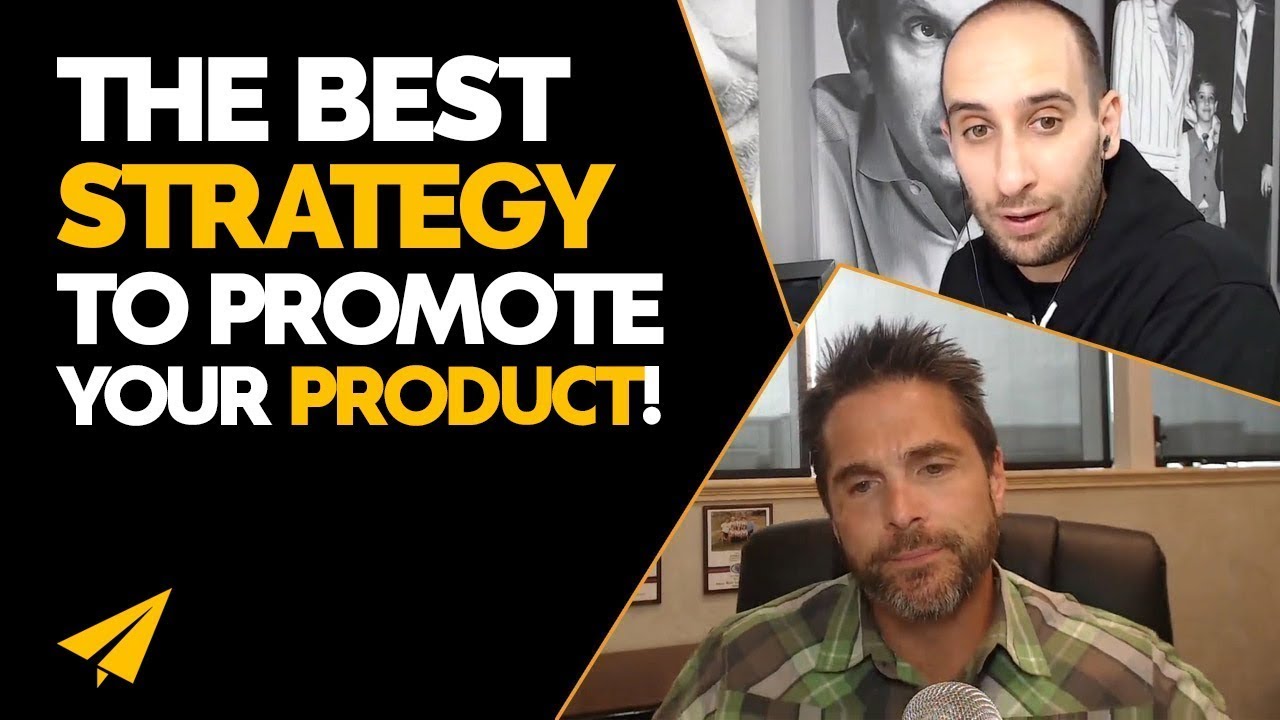 To the point of the small influencers, when I launched my book and it's still something we're doing now, what we do it we go to Amazon, look at what similar books they recommend to mine, so it's like 4-Hour Workweek and Tools of Titans and, ya know, all the other entrepreneurship related books, then we go to YouTube and look up who's done a review of these books and then we reach out to each of them individually and say, "Hey, Evan has this book. It's about this. We saw you wrote about 4-Hour Workweek. Would you like to do a review of this book?" And most people just do it for free. I often –
Mark: Do they do it though, Do they do it because it's you and you have a big channel and they want to hope there's maybe there's some reciprocity in the future? I mean, could the average Joe or Jill do what you did?
Evan: It definitely helps. Like we pick YouTube because I'm known on YouTube in a niche, right? Like I'm known for entrepreneurs in YouTube. I'm not like known by everywhere on YouTube. But I'm doing it there instead of Snapchat or somewhere else because I'm known in that community. So, absolutely, I can do that in a way that others might have a harder time doing it. But if you're an expert on leadership, like they may resonated with some of your messages. You can still, like your hit rate won't be as high but it's still a viable strategy to go with. And some of them, like we'll do a shout-out to some people on some videos and say, "Hey, thank you Jill for profiling my book, go check out her channel."
That kind of stuff. And I also offer to be involved on some of their videos. It's like, hey if you want something from Evan, you want an intro, you want to ask him a question, you want something, I'll make a prerecorded video that they can use in their videos as well. And so the bulk of our effort, I have my assistant spend a lot of time. Basically every week she goes and does that and looks at what are the books that are related to mine, which YouTubers have covered those books.
And then she'll reach out to them and we have a constant stream of channels of different sizes, under a thousand subs for a lot of them too. Creating content, and then I'll Tweet out the video and I'll help promote it and, like, they get some exposure and there may be some name-recognition with me and they may not have any idea who I am. But it's been affective in getting the message out. And it's something that we consistently do.
Mark: I'm wondering if everyone picked up on something that I did that Evan just said, and that is he just went around and knocked on a bunch of YouTuber doors and asked them to help him promote his book. I can count on one hand, and we've worked with hundreds of brands, how many of the brands we've worked with have ever even thought about doing that or have done that. They don't have to go and pay us to do that, they can do it themselves. Now maybe they don't know how, it's not that hard to figure out. You don't have to hire us to do something like that. But at a minimum I'm thinking if you got a new product, if you're an entrepreneur, what a great way to get the message out about your product or service, even if you don't have a huge channel like Evan does.
Evan: Yeah. For some people it's an honor. Like for some people, I was the first person to ever reach out to them and offer something. And then to be involved, to have me involved in a video and say something and to have a shout-out on my channel. You know it doesn't take a lot. The exchange could be we'll Tweet your video from our account when it comes out.
Mark: Or put it on our blog or something.
Evan: Right. Yeah, I mean, and if you're a brand, there's value in that. And they can say we just worked with Heinz or BMW or whatever even though it was zero cost, like you can leverage, just like I'm leveraging my name in the YouTube entrepreneur community, my brand that's associated with it, you could do the same thing. People are now, some of those people are saying, "I collab-ed with Evan Carmichael." And that makes them look better for the next things they do. So the brand, you can use that to your benefit to help them get more deals and you don't have to pay anything.
---
You might also like
---
More from Evan Carmichael
---
What's up, Believe Nation? Greetings from London, England. It's Evan. My one word is believe and I believe in people, …
Watch Evan Carmichael's Top 10 Rules For Success video. Famous Entrepreneur Quotes Evan Carmichael's Quotes "Changing my environment had a dramatic impact …
Today we're going to look at seven different ways that you can make business alliances. What's up Believe Nation? It's Evan. …