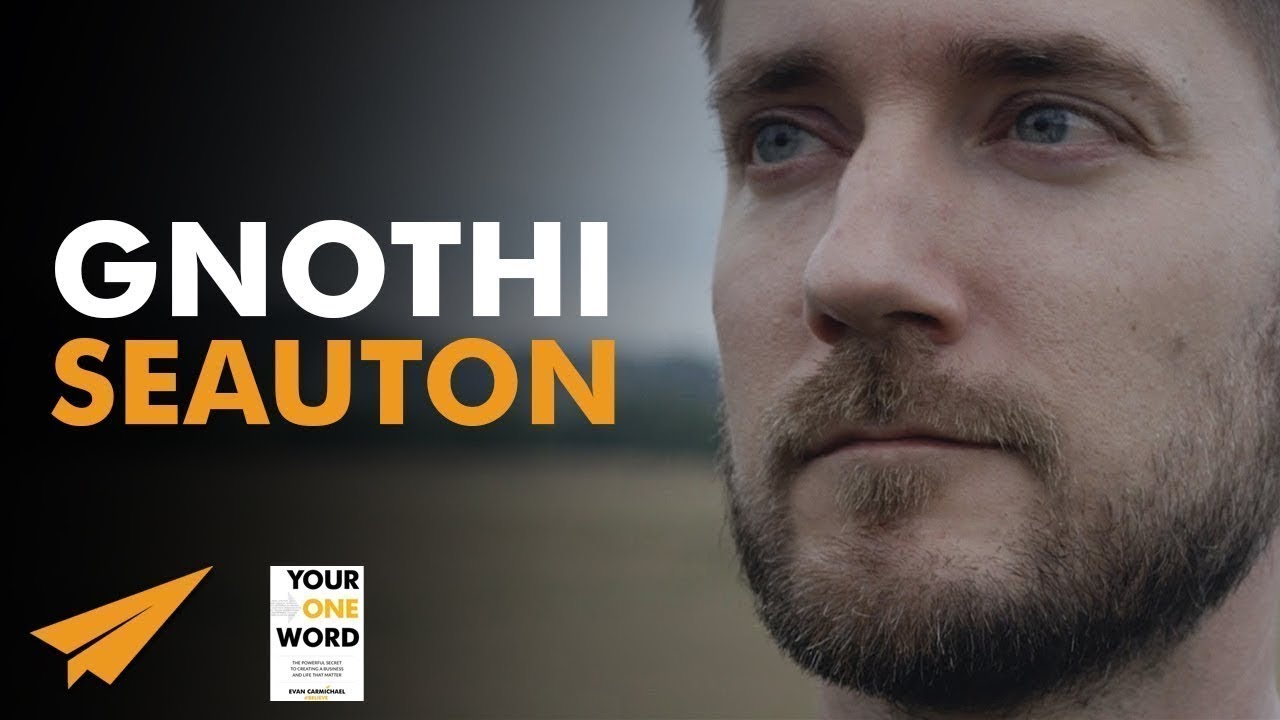 "You can be pursuing a profession because your parents say it's the best thing. You can be pursuing a profession because you think you'll make a lot of money. You can be pursuing a profession because you think you're going to get a lot of attention. None of that will do you any good if you are not being honest with yourself." – Oprah Winfrey
Most people waste their lives living someone else's dream. They imprison themselves by accepting the results of other people's thinking. They allow the opinions of others to crush their own inner voice.
You might have been beaten down so often that now you stomp out your own dreams before they even have a chance to blossom. You have become your own little man.
It's time to rediscover yourself.
The ancient Greeks had a proverb, Gnothi Seauton, know thyself.
It was used as a warning to pay no attention to the opinion of the masses.
It's a valuable reminder that this is your life. You need to take charge.
If you want success, if you want to accomplish your goals, if you want your life to mean something and to have a significant impact, you start by digging deep to know yourself, to find your one word, and to set your course in a powerful new direction.
For some people it's really easy and they get it right away. For others, like myself, it takes time, analysis, and exercises to narrow it down.
If you don't do a lot of regular self-reflection, this will be a challenging activity, but totally worth it. When I found my one word, it changed my business and my life.
---
You might also like
---
More from Book Videos
---
The extraordinary way to one million dollars. If I'm able to live an extraordinary life, If I'm able to do …
Evan: How to delight customers. My goal is to delight my own family of customers. Just like my dad did …
The $500,000 Family. It's not about skill level. For the most part, it's about an eagerness to help others, to …