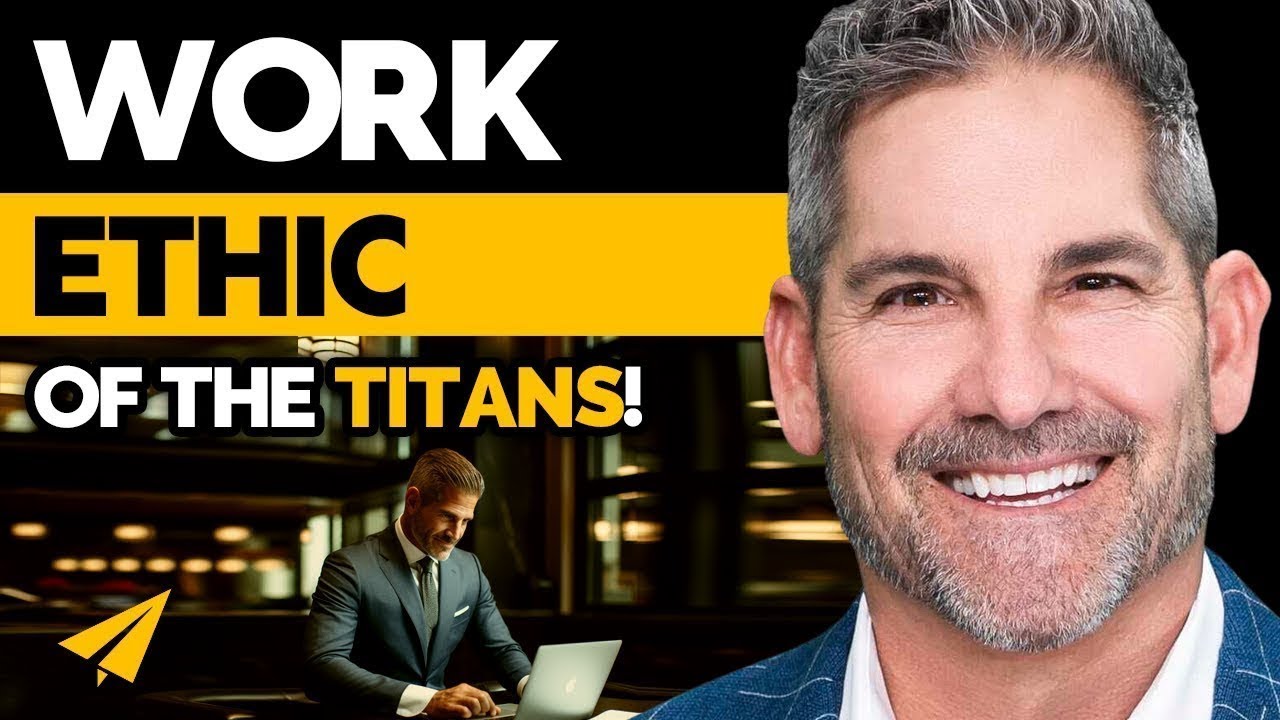 Famous Entrepreneur Quotes
Grant CardoneQuotes
"You're not going to be successful if you don't demand it"
"The negativity is just negative, and there's no money in it."
"Work to your potential, not your quota."
Grant Cardone's Top 10 Entrepreneurship Rules For Business and Success
He's an entrepreneur, motivational speaker, television personality, and author. He turned down a career in accounting to focus on sales, and now teaches others the art of selling. He's the author of five books and has his the New York Times and Wall Street Journal Bestseller lists. He's Grant Cardone, and here are his top 10 rules for success.
Rule #1: Success Is Your Duty
Hey, I want to talk to you today about success. Success, duty, obligation, responsibility, if you approach it any other way, which most people are, most people think, "Well, I'll be successful if the economy works. "I'll be successful if something happens. "I'll be successful if I win the lottery ticket."
Look, you're not going to be successful if you don't demand it. If you literally don't stick a claim to it and say, "This is mine. It's important," you're not going to have it, I promise ya. I know. I'm telling you from experience. I spent the first 25 years of my life, like a spectator watching other people get successful, and then wondering why I wasn't. Success is your duty. It is your obligation and your responsibility.
Rule #2: Make Deals A Priority
Almost 90% of sales managers say that they don't have time, you know, and again, it goes back to, look, if you knew it was going to bank you money today, would you make time for it? So, they would. They would make time for it 'cause they make time for the things that make 'em money.
If you have a customer, hopefully, if you have a customer, and you're working a deal with that customer, and you got a hamburger in front of ya, hopefully you're going to push the hamburger aside and work that deal because the priority is to make money.
In the same conversation, that sales manager does not believe that, sales training converts to, or allow our money, so he doesn't make the time for it. When you say you don't have time, the truth is you're saying, "I'm not making it a priority "'cause I don't think it makes me money."
Rule #3: Work Hard
So, you want to get your work ethic so high that people actually admire you. I'm going to ask you a question right now. Do people know you because of your unbelievable work ethic? If you can't answer yes to that man, you're not going to get in that top 10%. You got to get to the top.
People have to know you, not because, "Oh, he's a good salesman. Oh, he's a good this. "Oh, he's an artist. Oh, he's a good pianist. "Oh, he writes a great, you know, story." No dude, people need to know you for one major thing first.
He works. He produces. The guy's there everyday. The guy's pushing and shoving because the truth is, no matter how good your ideas are or how good your art is or how good your skillset is, if you're not working, man, if you're not vibrating at a frequency that people say, "My God, how does that guy do all that," if you're not vibrating at that rate, 10 X levels, massive action, tremendous work ethic that's just the muscle now, and it's just a discipline in your life.
It's a way; it's a normal way that other people think is abnormal. Ryan Seacrest, Tom Cruise, Oprah, Steven Spielburg, Donald Trump still pumping and working as a billionaire, look, if you're not working at that level, you're not going to make it; get your work ethic in, man. It's the American way. Work ethic! Check it out.
Rule #4: Ignore The #Little Man
The biggest struggle, man, was just getting around the people that would say I could do it. I mean, that's the biggest struggle, just, you get around one guy who says, "Yeah, you can do it," and then you talk to him tomorrow, and he's like, "Naw dude, it's freaking, he can't do this yet."
You know, there's so few people telling you to do it. You know what there is a lot of? Save your money. Protect yourself. Conserve. Don't spend. Don't take risk. Taking risk is the new way to be risk-adverse. So, the biggest struggle for me was my family, man.
The people closest to me was the biggest struggle. Every time I went out to do another deal, everybody told me, "You don't need to do that, man." The only person that was encouraging me was my twin brother, 'cause I would see how he was doing it.
Dude, he was making he's swings, and so, every time I'd get around other people, so, I'll tell you a little trick I did, on weekends, I would always go see homes I couldn't afford. That has always inspired me. I would go look. I would go drive neighborhoods.
Literally, I've done this my entire life until I finally got to the point where they wouldn't even let me in the neighborhood. There's neighborhoods in Miami, dude, you can't even go see. They won't even let you in the gates. Most of 'em you can get in if you know some of my tricks.
So the point that Shovita's writing on the board right now is you got fuel in your tank. It wants to be accelerated on, and then you got somebody in the backseat saying, "Hey, be careful." Nobody likes a backseat driver, okay. So, they're sitting there. They're putting mental pressure on the brakes, when you're trying to accelerate.
Rule #5: Don't Be Negative
The negativity is just negative, and there's no money in it. There's no future in being negative. Where's the solution? You know, "I can't do that. We can't do that. "That can't happen. This is wrong. "That's wrong. Oh my gosh, taxes are too high. "Taxes are too," dude, it's negative. It is negative. It is negative! Look, there's so much abundance in negativity, that, by itself, tells you why there's no value in it.
Rule #6: Have A Target
You got to make a commitment to service. You got to make a commitment to like, "Hey, I have a target." I know that when we don't achieve targets here in my office, the first thing I ask, regardless, the Internet Department, if its my Accounting Department on collections, or its my Sales Department, and I'm going to ask a question. What is the target? No target results in no sales.
So, if you're in parts, if you're in service, look, have a target. Measure that target hourly. If you really want to get results, measure your target every hour to see, what do we get in the last 60 minutes. I promise you, do those two simple things. Don't even learn anything about how to sell anybody anything. Have a target, measure it every hour, and I guarantee your sales will come up.
Rule #7: Don't Depend On One Product
Within any company I have, I own, I have four and five flows in every company. I don't have one flow. I'm not going to depend on one product. Once I get those four streams coming in from one company, okay, for instance, at this company, it's an online project called Cardone University. Then, there's speaking gigs. Then, there's books. Then, there's audios. There's MP3s.
Those are flows coming in for one company. At some point, I'm like, "Okay, let's do a second deal." So, I'm going to then have a company that runs parallel, like a skier, right. I don't want the skis crossing over. I want them to be parallel so that anything that maybe I can't do any longer in this company, maybe I'm going to outsource to a partner and building a second company.
Then once these two are skiing along and happy, maybe I'm a go do a third company out here that I have a passion for, that has nothing to do with these first two. That is not diversification. That's multiple strong flows, and when I make a bet on this third company, dude, I want to take all the money from these first two flows, and I want to say, "Hey, if it's a good deal, go all in." If you're not sure, don't put any money in it at all folks.
Rule #8: #Believe
And there's so many mistakes salespeople make. I think you need to get down to, like, the main ones, but you're selling the solution. I mean, even before that, though, I would say,  is the biggest mistake. People are not excited. They're not alive.
They're not showing interest in the cycle, and they lose interest. I was in, Barcelona recently, and I looking at a watch, and the cycle didn't close. I could've bought the watch. I was qualified to buy the watch. I'm the one that walked myself in the shop, on my vacation to look at the watch. I knew exactly the watch I was looking for, and when I left, my wife said, "What could he have done to close the sale?" I said, "Well, he could've kept life in the cycle. "He could've kept the cycle open."
So, what I mean by that is, look, if you're not interested, if you don't believe the cycle can be closed, it will not close. So, the number one mistake I think salespeople, managers, and the store makes is they assume a close can't be had that day. I go into every cycle, every sales cycle with every prospect, every phone call, every, no matter how complex the sale is or how simple it is, with the belief that I can sell that product that day, this time, now.
Rule #9: Work To Your Potential
Hey, work to your potential, not your quota. If you want to stay really motivated, if you want to answer the question to why people that have already made it keep pushing, it is because they don't operate on quotas. They operate off potential. They're driven to reach their potential.
This is also tied to their ethical obligation. They know what they're capable of. Nobody can tell you what you're capable of. You're the only one that knows. Okay, so work to your potential, not your quota. Quotas are numbers. Who made 'em up? Some guy says, "Okay, your quota is blah, blah," Okay, based on what? How do you come up with that quota? He only picked that quota, or that number, because he thinks it's significant, or compared to other people, maybe, in your industry.
Look, don't operate on quotas. You want 'em. Clearly you want 'em, but you want to be driven to reach your potential, not just some numbers, some mechanics. Hey, my potential, I know. Nobody else knows it. I know what it is. You know yours. Work to your potential, not just a quota, and I promise you, you will be on fire, day and night.
Rule #10: Don't Quit
Hey, Grant Cardone, I just want to give you a little encouragement here on Thursday afternoon. This week, I have been in Detroit, Buffalo, New York City; I was on my way to Hartford. It got canceled because of some situations. Whoa! I just dropped my bag.
Why am I telling you all this? Okay, now I came to the wrong terminal. I'm having to walk back to two. I'm not asking you to feel sorry for me. I'm doing this as a encouragement video. Dude, things don't go right. You got to push harder.
You got to spend money that you didn't think you were going to spend. Hang in there. Don't quit. Do not quit. Push. Okay, I know how hard it is. I know it's hard. I know there's moments where everybody thinks, "Oh my God, what am I doing?" Just keep pushing.
Your family needs you to do it. Your community needs you to do it. God bless America. It definitely needs you to do it. So, hang in there. Keep pushing. When you think about quitting, just understand that everybody that you compete with is having the very same thought. Last man standing, baby, man or woman.
---
Thank you so much! I made this  because Chris Waller asked me to.
So, if there's a famous entrepreneur that you want me to profile next, leave it in the comments below, and I'll see what I can do, and I'd also love to know which of Grant's 10 rules most apply to you when you're going to go and take action on them. Leave it in the comments. I'm going to join the discussion.
Continue to believe, and I'll see you soon.
---
Summary
Grant Cardone's Rules
I hope you enjoyed this article, make sure to check my Grant Cardone video on his Top 10 Rules For Success as well.
---
You might also like
---
More from Grant Cardone
---
What's up, Believe Nation? Greetings from London, England. It's Evan. My one word is believe and I believe in people, …
I'm excited to launch a new potential series, this is the first in the series, called EntRoundup, where the idea …