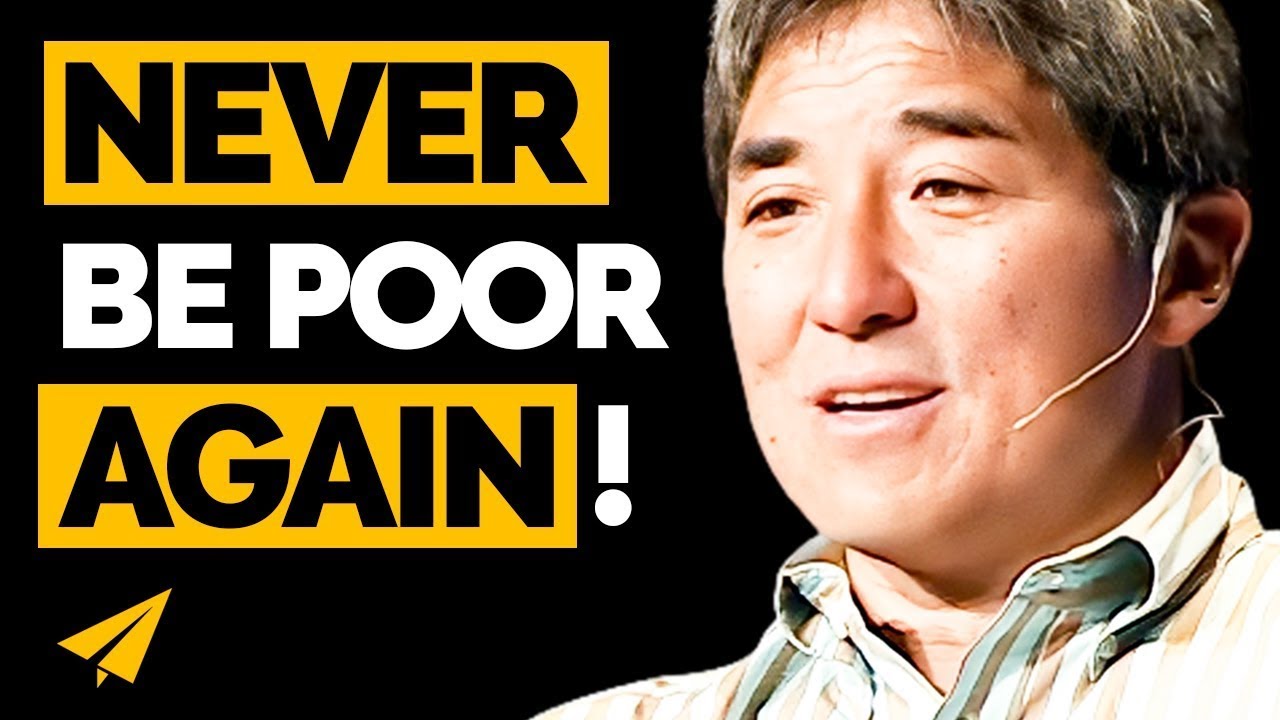 Famous Entrepreneur Quotes
Guy Kawasaki's Quotes
"The essence of entrepreneurship is about making meaning."
"The Latin saying of, I think, therefore I am? For an entrepreneur, it is I pitch, therefore I am."
"Don't scale too fast. I have never seen a company die because it could not scale too fast."
Guy Kawasaki's Top 10 Entrepreneurship Rules For Business and Success
He's a Silicon Valley marketing executive. He was one of the Apple employees originally responsible for marketing their Macintosh computer in 1984. In 2015, he joined the Wikimedia Board of Trustees. He's Guy Kawasaki, and here are his Top 10 Rules for Success.
Rule #1: Make Meaning
The first thing I figured out and learned, sometimes the hard way, about entrepreneurship is that the core, the essence of entrepreneurship is about making meaning. Many, many people start companies to make money.
The quick flip, the dot com phenomenon. And I have noticed in both the companies that I've started, and funded, and been associated with, that those companies that are fundamentally founded to change the world, to make the world a better place, to make meaning, are the companies that make a difference.
They are the companies to succeed. My naive and romantic belief is that if you make meaning, you'll probably make money. But if you set out to make money, you will probably not make meaning and you won't make money. So my first thought is, you need to make meaning. That should be the core of why you start a company.
There are three ways to make meaning. First is to increase the quality of life. My background is a Macintosh division of Apple Computer and I can tell you with total certainty that we were not motivated by making money. We were motivated by changing the world to make people more creative and more productive.
We were trying to increase the quality of life for the Macintosh user. And that was a great motivation. It kept us going through many, many difficult periods. We were waking up in the morning thinking how we could change people's lives. A second way to make meaning is to right a wrong.
You know, this fish is going to die after jumping out but to right a wrong means that you find something that's wrong in the world or you notice something that's wrong in the world and you want to fix that. This might be particularly applicable to not-for-profits where, you know, there's pollution, or there's crime, or there's abuse and they just, their very core is to end that wrong.
And the third way to make meaning is to prevent the end of something good. That you see something beautiful, something wonderful and you just can't stand the fact that it's been eroded, it's being changed, it's being ruined.
So I ask you, as you start your companies, your not-for-profits, your churches, your schools, whatever you're starting, please have one of those three motivations, one or more of those motivations. If you don't have any of those motivations, I suggest that you rethink what you're doing.
Rule #2: Create A Mantra
Because there are too many MBAs in the world, and I have an MBA, because there are too many MBAs and too many of you have worked for Bain or McKinsey, or Arthur D. Little, somehow you think that you should make a mission statement.
And the way you make a mission statement is typically this. You go on a two-day offsite with the executive team. The executive team, the first day of this offsite, you're outdoors, you're at the Ritz-Carlton Half Moon Bay, for example, because that's why you go on these offsites.
So you go to the Ritz-Carlton Half Moon Bay and there's a facilitator and the first day you create these cross functional teams and the facilitator says, alright, one of you from each team come to the front, everybody else get behind him or her, turn around, shut your eyes, open up your arms and fall backwards into their arms because we're going to build trust.
You're going to learn that your teammates are there for you. So turn around, shut your eyes, spread your arms, and fall backwards. So after one day of this bullshit, the second day you're all in a small room, there's a bunch of white papers, you know, those tablets of papers and there's a facilitator who knows nothing about your industry.
And that facilitator's going to help you craft this mission statement. And this mission statement is going to be good for the shareholders, for the employees, for the customers, if HR is there it's going to be good for the whales and the dolphins, we're going to take care of everything.
And what happens is you get a mission statement like this. The mission of Wendy's is to deliver superior quality products and services for our customers and communities through leadership, innovation, and partnerships.  Now,  don't get me wrong, I love Wendy's.
I have four children. By definition, I like Wendy's, okay? But I have to tell you, in all the times that I've eaten at Wendy's it has never occurred to me that I am participating in something involving leadership, innovation, and partnerships.  I dare say that if you ask Trixie or Biff working at Wendy's what is the mission statement of Wendy's, not one could repeat this.
I also dare say that not even the founder of Wendy's, Dave Thomas, could repeat this. I know that's not true because he's dead.  This is a useless kind of statement. It's too long, it's not unique, it's not memorable.
As an entrepreneur, someday when you have 15,000 employees, you're trading on Nasdaq and you spend two million dollars to build your annual report, fine, make a dumb ass mission statement like this. But right now, in the entrepreneurial stage, I submit to you, you should create a mantra. Three or four words. A mantra.
Rule #3: Get Going
Ironically, entrepreneurs who should have this bias toward action often can't get going. They are victims of engineering creeping elegance where they always want to add one more feature. Or they're marketing people and they need that external validation, they want to prove that there's a market, they have to read one more consulting study, or they're trying to get a focus group to prove that the product works.
They need one more focus group, one more test suite, one more something. It's a bunch of crap. So here's the three recommendations about getting going. The first is you've got to think different as an entrepreneur. Your goal should not be to do something 10%, or 15%, or 20% better, it should be to do something 10 times better.
It should not be a slightly better Apple II, it should not be slightly better MS DOS, it should be a completely different operating system. Think different. Build the product or service that you love. I moderated a panel on Saturday where a venture capitalist from Sequoia was on the panel.
And he said that the best source of entrepreneurial talent for Sequoia, the best places and companies to fund are people under 30 years old who are solving a personal problem. Hence, Google, hence, Yahoo, hence Sysco. That's the kind of sweet spot for a venture capitalist.
Think different. Don't just do the 15th thing, think different. The second point about getting going is do not be afraid of polarizing people. You know, many people are afraid to polarize people, and my God, some people might not like what we do. And so they try to create this product or service that everybody likes.
That is impossible. You should not be afraid of polarizing people. I'm not saying you should go and intentionally piss them off, but you should not be afraid of polarizing people. The ideal situation is where some people really love your product and some people hate your product, but very few people feel sort of disinterested or neutral towards your product.
You know, something like a Toyota Scion XB, you either love that design and you think it's very cool or you think that's a refrigerator on wheels.  But there's nothing in middle, there's nothing in the middle. Same thing with the mini Cooper, same thing with the Murano, same thing with a Macintosh, same thing with a Harley Davidson.
You either love the product or hate the product, but don't be afraid to polarize people. And the third point is you need to find a few soul mates. I think there's a vast myth about entrepreneurship that it's Steve Jobs changing the world single-handedly, Bill Gates changing the world single-handedly, Richard Branson changing the world single-handedly, Anita Roddick changing the world single-handedly, Mary Kay changing the world single-handedly.
It's not true, it's not true. You need soul mates, you need, I think ideally, three people in a founding team. Because when one person falls down you need the other two people to pick you up. And when one person is cold you need other people to hug you and keep you warm.
It's very hard to keep yourself warm, it's very hard to hug yourself, alright? So find a soul mate. For Bill Gates there was Steve Ballmer, for Steve Jobs there was Steve Wozniak. Find a few soul mates that balance you off, that keep you warm, that'll pick you up.
Rule #4: Be Realistic
Mistake number one that entrepreneurs do is all the time, and if you're going to pitch me, you better avoid this mistake, which is to take this big number and multiply by a mere one percent. So this is how the pitch goes. Pretend you go back in time 15 years ago and you're pitching Pets.com.
So Pets.com was a dot com start-up, it sold dog food online. Okay, so this is the pitch. There are 300 million Americans, these Americans, roughly one in four own a dog, 75 million dogs. Each dogs eats two can of dog food per day, 150 million cans of dog food per day. And this is not B2B, this is B2C, or more accurately, B2D,  because dogs, dogs do not take the weekend off.
Dogs eat everyday, right? So total adjustable market is one and half million cans of dog food per day, or excuse me, 150 million cans of dog food per day times 365. Now, let's be conservative because that's a favorite word of entrepreneurs, let's be conservative.
Let's pretend that we can get a mere one percent of this market, you know, how hard could that possibly be to get a mere one percent of 150 million cans of dog food per day? So one percent of 150 million cans of dog food per day, you don't need to go to Stanford to figure out that, it's one and a half million cans of dog food per day.
One and half million cans of dog food per day, let's say you conservatively make a buck per can. That's a million and a half dollars per day. One and half million dollars a day of gross revenue times 365 equals $500 million dollar business. Conservatively speaking, worst case, okay?  Do you not hear this kind of pitch every frickin' day of the year? Right, right. So, that's what people do and you know what? It's total , it's total  because you cannot address that kind of market.
This is saying, you know, how hard could it be to get one percent of the people in China to drink my soda? Well, that's not so easy to get one percent of the people in China to drink your soda. So the solution for this is that you calculate from the bottom up.
Okay, so if you used the mistaken way, you calculate one and half million cans per day, conservatively speaking. Let's go from the bottom. So from the bottom, using your rockstar roommate who happened to be with you the weekend you got drunk and decided to start this pet food company,  and because, you know, you have no technical skills and he has one class in programming, he's the CTO now, okay?  You know, I can tell you, you're familiar with this practice, right? Right. Okay, so CTO and CEO. And so this is how you do a bottom-up analysis.
You say, alright, so with my rockstar, you know, PHP, Ruby expert, roommate, he's going to write this great, or she's going to write this great website and, but let's just think, like, so website, the selling pet food online, eh, let's figure that we can get 50,000 unique visitors a month, let's be a little conservative, 50,000. And of those 50,000 people, let's say that using the same conservative number, one percent of the people buy dog food.
They actually buy dog food, right? So one percent of 50,000 is 500, right? Is that right? Yeah. So 500. So 500 people buy. These 500 people, they buy a case. So it's 500 times 30, so now we're at 15,000. So, like, okay, so we have 15,000 cans of dog food per day. Let's, you know, let's round up a little.
So maybe we get to 15, maybe we get to 20,000. But 15,000 or 20,000 is a long way from one and a half million, right? So, using the top down analysis, you come up with a conservative one and half million per day. Using the more conservative, you know, bottom-up analysis, you come up with 15,000 per day.
Let me tell you something. You are going to be much closer to 15,000 per day than one and a half million. And that's how you prevent this mistake. You have to be realistic. You can't just go from this big old number and try to scrunch it down using conservative estimates, you need to start from the bottom.
Can you get 50,000 people to visit your website a day? Will one percent actually buy the dog food? That's a much more relevant way. So that's how you avoid this mistake. And the results will always be closer to the bottom-up analysis than the top down. In all my years of working with entrepreneurs, I have never seen a company meet their financial projection. Never. It never happens.
Rule #5: Weave A Mat
The fifth thing is to weave a MAT. MAT stands for milestones, assumptions, and tasks. I happen to love ice hockey. I happen to love ice hockey and there are two of my friends here from Ice Oasis where I play ice hockey in Redwood City. And one of the pleasures of ice hockey is to be the first person on the ice after the Zamboni.
Because after the Zamboni has shaved the ice, the ice is just pure smooth virgin ice, no cuts, no ruts. It's a beautiful thing and when you skate you can see exactly where you skated. It's a lovely feeling. It's like being the first person down the mountain in skiing or snowboarding.
A new company is largely like that. It's a pure sheet of wonderful, smooth ice. There's no pain in the ass customers who are trying to get a free upgrade, there's no stupid employees you made a mistake hiring, there's not the crappy commercial real estate that you paid $15 bucks a month for in the height of the dot com phenomena, there's not the crappy furniture you bought at Office Depot one day, it's pure, pure wonderful ice.
It's not the crappy logo that your sister-in-law designed for free.  You're starting from scratch, it's beautiful, beautiful. The Zamboni just left the ice. When you have that situation, it's very difficult to prioritize. This is about prioritization.
The first thing you need to do is come up with a handful of milestones. Milestones are things like finishing the design, shipping the software. When you're starting a company, you often think, my God, we could either finish the design today or go order stationary. Seems like they're both about the same importance. It's not true.
A milestone is something that you would call up your spouse and say, honey, today we shipped. That's very different than calling up your spouse and saying, honey, today we ordered stationary.  That's not quite the same. The next thing you do is you write down the assumptions of your company.
How many sales calls can you make per day? What's the customer ROI? How much does it cost to install our software or product? These assumptions change your business model. Very few companies or start-ups write them down and test them.
Write them down and test them. And the third thing is then to do tasks. Tasks are the things that help you either accomplish a milestone or test an assumption. But the priority for an entrepreneur is milestones, assumptions, and tasks, M-A-T.
Rule #6: Tell A Story
You need to tell a story. Most people, particularly in technology, are horrible at telling stories. You need to tell a story. Why did you start eBay? Why did you start Google? Why did you start Apple? You can even make up the story after the fact, okay?  One of the great legends of Silicon Valley is that eBay was because Pierre Omidyar's girlfriend wanted to sell PEZ dispensers, okay? The truth is that he really wanted to create a perfect market where demand and supply cross each other.
The perfect market. And to have a perfect market, you need to eliminate geography. The story of the PEZ dispenser is after the fact. Now, I'm not encouraging you to lie, but I am telling you a story is much more powerful when you launch.
Why you two in a garage knew there was a better way to search or you wanted to bring personal computers to more people, or you wanted a place where people could upload video of people dropping Mentos into diet Cokes, you know,  whatever it is, tell a story.
Rule #7: Master Pitching
The next thing is the art of pitching. Pitching is usually used to raise money. But pitching, more generically, is about the process of seeking agreement. You can seek agreement for money, you can seek agreement to recruit, you can see agreement for partnership, and you can seek agreement for sales. Pitching.
You know the Latin saying of I think, therefore I am? For an entrepreneur it is I pitch, therefore I am. An entrepreneur is always pitching. There is what I call the 10/20/30 rule. The 10 part of the 10/20/30 rule is that the optimal number of slides for a PowerPoint pitch is 10. Maybe it's 15, but it's not the 50 that you think it is.
If you can cover these 10 subjects very well, then next step will be due diligence. Many people think that if you put 50 slides together the audience will be overcome with shock and awe and all they can ask is how do I wire you the money? I have never ever seen that happen, alright? The purpose of a pitch is to get to the next stage of due diligence.
The purpose of a pitch is not to try to close the venture capital firm, the partner, the customer, in that meeting. The second point is the 20. I think you should be able to use these 10 slides in 20 minutes. You may have a 60 minute meeting but I guarantee you it'll start late.
The partners from the firm will come in late. You're using a Windows laptop, you can't make it work with the projector.  Something will go wrong. Something will go wrong. And the third point is 30 point font. The smallest font you should use on a slide is 30 points.
This single recommendation will prevent you from getting in trouble with most slides. Lots of people like to use eight, 10, or 12 point font, they like to write out the entire paragraph and then they read the paragraph. People can read faster than you can talk so if you put all of the text that you want to say up on the slide, they will read it, if they can see it, and they will be done before you've explained it.
The ideal size font is 30. If you think this is too dogmatic, let me give you an algorithm. The algorithm is find out who the oldest person will be in the meeting, take that age and divide by two.  Okay? So unless you're presenting to 16 year olds, do not use the eight point font.
Rule #8: Eat What You Kill
You scale too fast. This is, the foundation of this mistake is the previous slide. So this is how scaling too fast works. So, we have now calculated that conservatively speaking we're going to do one and a half million cans of dog food per day. Oh, my God. We need to really put in a service infrastructure.
We need to have multiple warehouses because we need the dog food shipping out. A million and a half cans of dog food per day, you know, we should have a headquarter, we should have a shipping facility in northern California, southern California, we need one in Texas, we need one in Chicago, we need one in Boston, we need one in Miami, we need one in Burlington, North Carolina.
We need one everywhere because, damn it, we're going to have great service. And so we need these multiple warehouses, we need support 24 x 7 because people are going to be buying dog food all over time, all the places, one and a half million cans a day, conservatively speaking.
Ahh! And so what happens? You make your burn come out, half a million dollars. And guess what? Your rockstar CTO roommate is late on the software. And so you're burning half a million dollars because you have all this infrastructure, you have people, you have buildings, you have all these systems and all these things in place and the software is late.
This goes on for a year, right? And so during that year your investors are now getting a little antsy but you say to your investors, you know, we've invested so much training these people how to sell and support dog food and these are rockstar support people and our CTO says that we're going to ship next month so it would be really stupid to fire these rockstar support people because in 30 days we're going to have to hire back the same kind of people and then we'll have to train them because it's so hard to sell dog food online, we have so much invested in them, so let's keep these people on.
And for the first three or four board meetings your board, because they're mostly looking at their Blackberries, are not going to even hear this and they're going to sort of nod to do anything, alright? But by about the six, seventh, eighth board meeting when you're burning half a million dollars, your board is going to wake up and they're going to say, you know something, we're starting to not believe you.
And so the key here is don't scale too fast. I have never seen a company die because it could not scale too fast. For once in my life, God willing, I would like to have a problem where a company I'm affiliated with has such demand it cannot keep up with the demand.
God, please give me that problem just once in my life, okay? So the solution to this problem is my philosophy that you eat what you kill. In other words, you don't build the kitchen, you don't build the chef, you don't get the waiters, you don't get the restaurant, you don't get anything until you actually kill something.
And then once you kill something, once you get the sale, then you build the infrastructure, then you build the support. Now, you're going to say, well, Guy, you know, if you do this and you're actually on time, then you might have a bad reputation.
You can't fulfill orders fast enough, you can't do something like that, but again, I've never seen it happen. So a very good discipline is, you know, if you think that you're going to get 25 million page views a month, so you need to have two sets of buildings, and you need two sets of IT and all of this customer service, I'll tell you what, when you approach 25 million, let's just worry about it then, okay? But until then, because odds are, you will be late. Odds are you will be late. So, eat what you kill.
Rule #9: Plant Many Seeds
You need to plant many seeds. This is completely contrary to classic marketing. Classic marketing is your plant a few seeds because you know exactly who's going to embrace your product. And you water and fertilize just those seeds, you focus. I think that it's completely wrong.
In the old days, you would focus on the A-listers and the top tier journalists, i.e. Wall Street Journal, New York Times, Business Week, Fortune, Forbes. What you did is you sucked up to them because you hoped that these great oracles of wisdom and knowledge would embrace your product and tell the hoy-palloy and the great unwashed masses to embrace your product.
Okay, so you sucked up to them. If you didn't have time to suck up to them, you hired a PR firm and paid them $10,000 bucks to suck up for you. Then the PR firm would hire an oriental art history from Wellesley to do the sucking up for you, okay? This doesn't work anymore because the world has been inverted.
The world has been inverted. And now, for you to reach critical mass with a product, it's not because the Wall Street Journal or the New York Times blessed your product, it's because lonelyboy15 embraced your product.  And lonelyboy15 told his 20 friends who told their 20 friends who eventually told Tiffany517 and lonelygirl to also embrace your product.
And what happens, and this is how Twitter, and this is how Facebook happen, it's not because the New York Times saw Twitter or Facebook on the first day they launched and said, ah ha, we have seen the future. We know with total certainty someday Facebook will have more members than every other country except China and India.
Show me a New York Times, Business Week, Fortune, Forbes article that predicted the success of Twitter, or Facebook, or Apple, or Yahoo. Pick any of the success stories, none of them. So what you need to do is plant many seeds. Put your prototype out there. Cover the Earth with it because you do not know who your lonelyboy15 will be.
This is some loser of a person who has no life who's a database administrator in the bowels of HP, right? And this person may be the person that makes your product a a success. You cannot reach those people by focusing and using PR firms who have hired oriental art history majors from Wellesley. You need to plant many seeds.
Rule #10: Don't Care What Other Thinks
I have much, I have about 1000 times more communication with Google than Apple.
Man: Why do you think that is?
You know.
Man: Was able just too into themselves? If you're outside the Apple family it's like your persona non grata?
Well, yeah, it's kind of like LBJ saying you're either in the tent pissing out, or you're outside the tent pissing in. So I guess I'm outside the tent pissing in. You know, at this point in my life, you may have noticed, I really don't give a  what people think.  So, now this is an enormously liberating feeling and so, you know, I don't really care.
I mean, you know, I don't think Tim Cook even knows who I am so, you know, what does he care if I criticize his connector strategy. So, I just like to tell it like it is. I'm 58 years old, you know, I'm 2/3 dead already so, you know.
Man: What do you have to lose?
Yeah, like, I'm not going to waste time. You could also see me on social media. When people attack me and when people do things I just block them. I just block them. I don't try to kiss up, screw them. I block a lot of people.  I block a lot of people.
I just, you know, I have to tell, the people that I block the most are these just total troll wussies. I would like to use the P word there but I'll use the W word. And I just, there's like a small number of people on social media who have such a feeling of entitlement and I'll give you an example.
So Google is giving away copies of What the Plus!, okay? And so you can get it from Google for free all day long and so they put a little banner, well, not banner, a little GIF that said Click Here to get What the Plus! for free as a gift to all Google+ users.
So somebody says, how dare Google do this? They said there would be no ads on Google+. And now I see this thing where I can get a free copy of What the Plus! How dare Google do that. Basically that guy's saying my time is so important and my screen space, my white space is so important, I have such a feeling of entitlement, how dare Google, which is hosting my pictures, doing my email, handling my social media, giving me search results, how dare Google put a little GIF there. I cannot relate to that attitude.
To me, you know, there's parts of Google+ I don't like, there are parts of Facebook I don't like, like why do they only send my posts to 10% of the people who volunteered to see my posts? I can't wrap my mind around that. It's the same guy who did the Apple connector strategy.
Man: They hired him away.
So, you know, like what, you know, how do they? What goes through their brain thinking that? And so these people with entitlement, I can't stand that thought. To me, no matter how much you dislike Google+, or Pinterest, or LinkedIn, or whatever, you're not paying.
I mean, they're providing a tremendous service to you so the metaphor I like to use is if somebody invites you to their house for dinner, you don't show up and say, you're not serving what I like, right? This is a dinner, you are a guest in someone's house. So shut up and eat or leave.
---
Thank you guys so much. I made this because Dorian Taylor asked me to.
So if there's a famous entrepreneur that you want me to profile next, leave it in the Comments below and I'll see what I can do.
I'd also love to know which of Guy's Top 10 rules meant the most to you. Leave it in the Comments, I'll join in the discussion.  Continue to believe and I'll see you soon.
BONUS
Focus On Sales
Partnership is a very, very overused word. In many circumstances, the word partnership means lack of sales, okay? So since you don't have any revenue you say, but we have very promising partnerships. In other words, it's total bull.
Most partnerships are total bull. There's only one thing that you care about, it's sales. Remember, this is the most important thing I could tell you tonight, sales fixes everything.  Okay? No bullshit partnership, nothing strategic, you're either selling or you're not selling. Partnerships are bull.
If you want to apply a more sophisticated test to a partnership, when you form a partnership, did you boot Excel and either lower costs or increase sales? That's it. Because if you form a partnership and it doesn't force you to recalculate your financials, it's total bull. Okay? That's the test. It is a spreadsheet test for partnerships.
Most partnerships you announce something, two ego maniac CEOs who don't know anything about the business go to a press conference, you announce this great thing, and then nothing happens. The middles and the bottoms of your organization can't stand each other, nothing happens, okay? So use the spreadsheet test.
Don't form partnerships. Instead, focus on sales. Focus on sales. I swear to you that most entrepreneurs use the P word in order to blow smoke because they cannot use the S word, sales. The ideal number of times you should use the word partnership in a presentation is one. Like just say it once.
You have one partnership. But if you start spitting it out like it's the key strategic strength for your company, oh, my God, you are in deep trouble, okay? But generally speaking, unless it changes your spreadsheet, partnerships are bull.
Let People Pay You Back
Invoke reciprocation. This is a a carpet that depicts the battle between Italy and Ethiopia because Italy invaded Ethiopia in the 1930s. When that invasion occurred the people of Mexico donated money and sent it to the people of Ethiopia. Something like 80 years later, Mexico had this horrendous series of earthquakes, lots of dead people, lots of injury, lots of suffering.
The people of Ethiopia, even though they were in a famine, collected money and sent money to Mexico because they felt the necessary obligation to reciprocate. Fast forward a few years. About right after the Civil War, the people of Charleston, South Carolina were using bucket brigades to fight fires.
The people of New York, including Union soldiers, heard about this and they donated money to buy the City of Charleston a fire truck. That first fire truck was on a boat that sank. So they had to raise money again and send another truck to Charleston.
Excuse me, fire truck to Charleston. Fast forward to right after 9/11. The people of Charleston raised over half a million dollars to buy a fire truck for the people of New York because the people of Charleston pledged that if New York ever needed its help, it would come through, 135 years later.
Reciprocation is a very powerful force to make your enchantment endure. It means that you have to pay it forward though. And I will give you a couple of power tips about reciprocation. When you pay it forward, when you do something for somebody, if they have any social skills they will thank you. Right? They will express gratitude.
When that occurs, the optimal thing for you to say is not you are welcome. This is a lesson from Robert Cialdini. The optimal thing for you to say when someone thanks you for doing something is I know you would do the same for me.  Because when you say that, you are doing two things.
One is, you are saying to the person, you have class. I did something for you, you're thanking me, and I know you would do the same for me because you are a classy guy, you believe in reciprocation. That's one thing you're saying.
The second thing you're saying is, let me tell you something, you owe me.  I'm telling you right now, you owe me. Let's just make it clear. You frickin' owe me.  Another power tip. You might think that when someone owes you something, you should hesitate on letting them pay you back. You know, I know you would do the same for me, but you don't really have to. It's okay, it's okay. God bless you, go on with your life.
The better thing for you to do is enable him to pay me back. Because you don't want him carrying around this guilt and hesitation his whole life, right? So what you want to do is relieve the guilt. Okay, you can shine my shoes, you know.
You can defragment my hard disk. You can delete the spam from my, whatever you want, you can make my Windows 7 laptop print, whatever, right?  So by doing that, by doing that you alleviate the guilt that he's carrying upon shoulders.
What you're doing is you are clearing the deck. You're clearing the desk. Now we're equal. I can do more favors for you. You can even do favors for me. You're relieving the pressure. So let people pay you back. It's good for them, it's good for you.
Hire Infected People
The next recommendation is that you hire infected people. I think that an infected founding team is probably more important than a founding team that on paper has a good background and work experience or education.
You know, the people who love the product or service, that's more important than their degrees. It's more important than their work experience. Focus on the people who love the product or service.
This means fundamentally you ignore what's irrelevant. And in many cases, education and work experience is irrelevant. This is completely contrary to what most VCs will tell you. If you have VCs further on into this course and if you ask him, well, what are you looking for, they're going to tell you, and I'll tell you that right now, you can skip that lecture.
They're going to say we want proven teams with proven technology and proven traction. In other words, we want people who have founded Sysco, won a Nobel prize, and they're doing $50 million dollars in revenue. That's an early stage deal for a VC today, alright? By contrast, Garage is in a different business.
We want unproven teams, unproven traction, and unproven technology. It's a completely different world. The irrelevant thing is that, you know, think about what an entrepreneur has to go through. So let's take what might seem very attractive to many venture capitalists, let's say that on your founding team is someone who was a Senior Vice President at Microsoft. Most VCs would salivate at the thought.
This is a proven executive. This executive has been with Microsoft for 10 years, has helped Microsoft grow, etc., etc. But if you peel the layers of the onion one level lower you would see that that executive, during his or her career to Microsoft, had on average a war chest of $50 billion dollars in Microsoft.
During that time frame they had a market share percentage of roughly 95%. During that person's tenure at Microsoft, that person's greatest fear was the Antitrust Division of the US Department of Justice. Now you're going to take that proven executive from Microsoft and stick them in a garage with $500,000, zero brand awareness, zero market share.
I would make the case that that might not be the ideal hire for you, okay? Now you may be wondering why in the world are there diamond rings in this picture? It is because I am living proof of this theory. I graduated from Stanford in a psych degree, as I told you, I attended UC Davis Law School, and when you say you attended a school it means you didn't finish.
I attended two weeks so I really didn't, in fact, I never got started actually. And after that, I went into the jewelry business. I enrolled the following year in an MBA program at UCLA and while I was there I started working in the jewelry business. My first job was literally counting diamonds. So on paper, if you were Apple Computer's, you know, recruiter, you said, alright, so we need someone to go out and to convince the most technical audience we have, software developers, why they should write Macintosh software.
I don't think the spec would say, psych degree, law school dropout, marketing MBA, currently counting diamonds in Los Angeles.  That might not be the sweet spot, okay? But what enabled me to be successful with Macintosh is I love Macintosh. The scales were removed from my eyes the first time I saw it.
You know, the clouds parted, the angels started playing their trumpets, it was a religious experience for me. That's why I succeeded because it ain't because of my psych degree and it's not because I attended law school for two weeks and it's not because I have a marketing degree from UCLA, alright? Ignore the irrelevant. What is relevant is they love the product.
Second point. You should hire better than yourself. Very difficult for most founders, particularly engineering types who believe that because of their superior chip speed that they should be the best salesperson, the best finance person, the best marketing person, and the best engineering person.
You need to hire people better than you. A players, by definition, hire A players. B players hire C players. And C players hire D players. So pretty soon you'll be surrounded by Z players, okay? That's what's called the bozo explosion.  And what follows the bozo explosion is the layoff, okay? So avoid the bozo explosion.
The third thing is to apply the Stanford Shopping Center test. The way this works is suppose you were at Stanford Shopping Center. You see someone who's being recruited by your company, who's interviewing at your company. But this is between you and the person when you first see him or her is from me to the back of the room. That person up there has not yet seen me but I have seen them, or him, or her.
So at this point I have sort of choices. I can rush over there and say, hi, how are you? I know you're interviewing, can I tell you more about the company? I really think you should join our company. We're just going to kick some ass, we're going to make mean, and we're going to change the world with our technology. Or, you can say Stanford Shopping Center isn't that big, maybe I'll bump into him. If I do, I'll say hello, if I don't, I won't say hello.
The third reaction is I'm going to get in my car and go to Vallco Shopping Center, okay? If your reaction to the job candidate is not I'm going to run over there and say hello to the person, don't hire the person because when you're creating a start-up, it is a family.
It is a dysfunctional family, honestly, but it is a family. If you don't feel the compulsion to run over there and say hello, it's probably not the right person.
---
Summary
Guy Kawasaki's Rules
BONUS
I hope you enjoyed this article, make sure to check my Guy Kawasaki video on his Top 10 Rules For Success as well.
---
You might also like
---
More from Guy Kawasaki
---