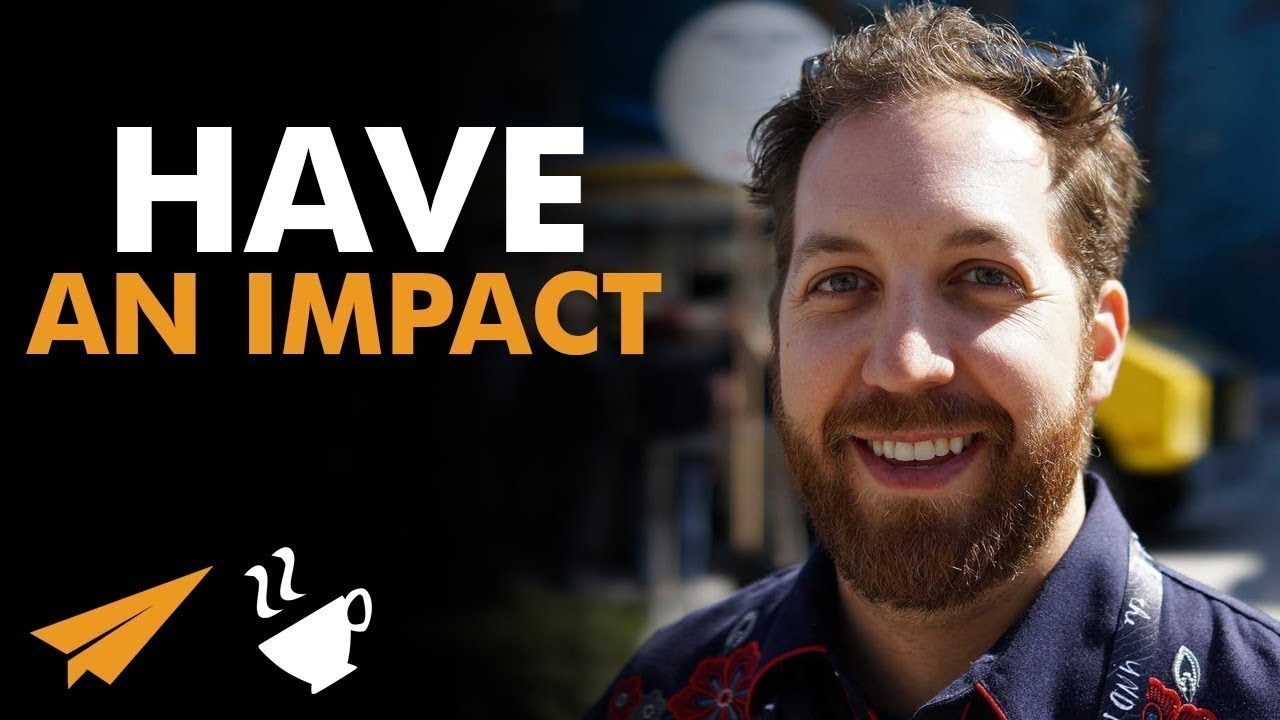 Good morning, Believe Nation! Today's message is have an impact. Over to you, Chris Sacca.
♫ I wake up every morning ♫ Espresso keep me going
Too many investors invest in the things that they just like and are comfortable with and are within their own little bubble, and yet, I think the distinction we like to make is invest in things that we know we can personally impact the outcome of. So everyone can be talking about the hot biotech deal and it might be on the verge of curing cancer, but I cannot do anything to advance the mission of a biotech company.
"I can be just that much more confident that the investors who give me their money, I'm going to give them their money back and a lot more after that." – Chris Sacca
Quite literally. And so we passed. As cool as it may seem, if I'm going to mooch, I may as well mooch in the public markets, right, and just throw darts and ride the greens and reds. So if I believe that I can take something that's already a good company and just make it a little more likely to be a success, then that's a rigged game for me.
It almost feels unfair, right? And I can be just that much more confident that the investors who give me their money, I'm going to give them their money back and a lot more after that.
*******
Evan Carmichael
So as an investor myself, it's something that I look at. I want to make sure that I'm invested into businesses that I believe in, that I can add something to, that I can inject some creativity and leverage what I've done with my audience and YouTube and my website, and not just invest in somebody 'cause their thing looks cool, but I think the more valuable message to you guys who are probably more in the entrepreneurial side than the investor side is you need to apply the same kind of thinking when you're looking for investors.
So when you are going out looking for someone to give you money to launch your business, expand your business, especially when you're dealing with angel investors or venture capitalists, you want the people who can give you more than just money.
It may be great to think about your uncle Joe or aunt Jill or whoever it is, you know, the dentist down the street or the doctor that you know or that lawyer friend of yours to give you money. Which you don't want what's called dumb money. You don't want people to just give you money and that's it, because your biggest thing is not just money.
"Don't bring on any investor just because you need money" – Evan Carmichel
You want somebody who cares about your business, who doesn't see it only as an investment, who cares about the mission that you're on, and that can open doors for you. That can give guidance to you. Right, you want somebody who you can ask questions to, and they can give you some mentorship. You want somebody who's going to open up their rolodex of contacts and make introductions for you to help you close new deals, to help you get more media, to help you get new suppliers, and get more customers on board.
And so I'd highly, highly, highly encourage you, anybody who's out there trying to raise money for their business, don't bring on any investor just because you need money. You have to get the right investor on board. And that's hard to do. Because when you're struggling and you really need that cash and it's really hurting your growth, the tendency is, I'll take anybody because I want to ramp up my growth.
But you're making a long-term decision based on short-term needs. And the last thing you want to do is get stuck with an investor who isn't going to be a fit for you long-term. Right, they're going to always own a piece of your company and the more and more people that own a chunk of your business, that don't actually contribute anything besides money to you, you don't want those guys on your company at all.
So the question of the day today is we haven't talked a lot about investing, investments, getting investors into your company, I'm curious for you guys, are you looking at angel investments?
Have you already gone down that route or not?
Where are you on your path?
Are you going to self-fund it?
Try to get investments?
Try to get loans?
Where are you on your path of raising capital? I'm curious to find out, leave it in the comments below. I also want to give a quick shout-out to Andrew Bierkamp. Andrew, thank you so much for picking up a copy of my book, Your One Word, it really really really really means a lot to me, and I hope you enjoy it. So thank you guys again for watching. I hope you have an amazing day. I believe in you and hope you continue to believe in yourself and whatever your one word is. Much love, and I'll see you again tomorrow morning for another shot of Entspresso.
♫ I wake up every morning ♫ Espresso keep me going
---
You might also like
---
More from Chris Sacca
---
Hello, Believe Nation, my name is Evan Carmichael. My one word is Believe, and I believe that entrepreneurs are going …
Hello Believe Nation. My name is Evan Carmichael. My one word is believe and I believe that entrepreneurs are going …
There are all these business books that say, "Hey, be humble, be humble, be humble," but humility is not a …