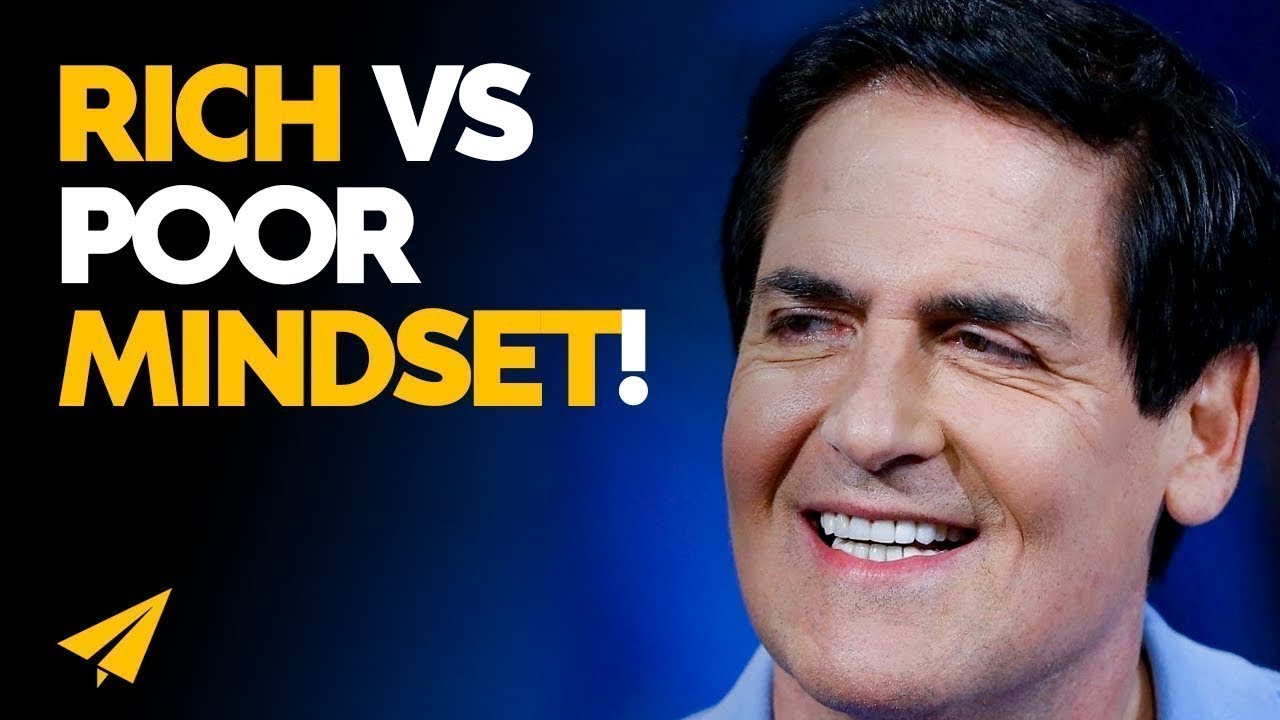 What's up, Believe Nation? It's Evan. My one word is believe and I believe in people more than they believe in themselves. And my sincere hope is that if you see in yourself what I see in you, you'll be able to change the planet. And so to help you on your journey today I'm continuing my series on "Success: Advice from the Top, How Billionaires Think" volume number two. And as always as you're watching if you hear something that really resonates with you, please leave it down in the comments below and put quotes around it so other people can enjoy and when you write it down, it's more likely to stick with yourself as well. Enjoy.
---
Here's my take on How Billionaires THINK
Work On Yourself
Oprah Winfrey
I say to my girls all of the time, that your real work is to figure out where your power base is. And to work on the alignment of your personality, your gifts that you have to give, with the real reason why you're here. That's the number one thing you have to do, is to work on yourself and to fill yourself up and keep your cup full. Keep yourself full.

Now I used to be afraid of that. I used to afraid. Particularly from people who'd say, "Oh, she's so full of herself, mmm, she's so full of herself,"  and now I embrace it. I consider it a compliment that I am full of myself. Because only when you're full, I'm full, I'm overflowing, my cup runneth over. I have so much to offer and so much to give, and I am not afraid of honoring myself. You know? It's miraculous when you think about it.
Just Go for It
Mark Cuban
Sometimes being young and trying things, you're so naive and you don't know any better, all you do is learn. And if you fail, it doesn't matter. And so whether I was nine, ten, twelve, sixteen, twenty one, the failures were irrelevant. And you know, whether you're nine, twelve, sixteen, twenty one, twenty two, twenty four, you know, I'm sleeping on the couch, you know? I have a car with a hole in the floorboard.
You know, I'm living like a bum and like a student. And so what did I have to lose? And so I think that influenced me as much as anything. You know, my dad was like, "go for it." You know? Like, why not? What have you got to lose? You'll have to sleep on a different couch? So I think that that was motivation.
Define Your Circle of Competence
Warren Buffet
I have an old-fashioned belief that I can only should expect to make money in things that I understand. And when I say understand, I don't mean understand you know, what a product does or anything like that. I mean understand what the economics of the business are likely to look at, look like, ten years from now or twenty years from now.
I know in general, what the economics of say, Wrigley chewing gum will look like ten years from now. The internet isn't going to change the way people chew gum. It isn't going to change which gum they chew. If you own the chewing gum market, in a big way, and you've got DoubleMint and SpearMint and Juicy Fruit, those brands will be there ten years from now.
I can't pinpoint exactly what the numbers are going to look like on Wrigley, but I'm not going to be way off if I try to look forward on something like that. Evaluating that company is within what I call my "circle of competence". I understand what they do, I understand the economics of it, I understand the competitive aspects of the business.
So figuring out the economic consequences, tv, I think I know there's 20, 25 million sets a year sold in the United States. I don't think there's one of them made in the United States anymore. You'd say, tv set manufacturer, what a wonderful business, nobody had a tv in 1950. Thereabouts forty five, to fifty. Everybody has multiple sets now, nobody in the United States has made any real money, making the sense that they're all out of business. You know, the Magnavoxes, the RCAs, all of those companies.
Radio was the equivalent of the twenty. Over 500 companies making radios in the 1920s. And again I don't think there's a US radio manufacturer at the present time. But Coca-Cola, you know, what was it, 1884 at Jacob's Pharmacy or whatever, the fellow comes up with something, a lot of copiers over the years, but now you've got a company that is selling roughly 1.1 billion eight ounce servings of its product, Not all Coke, Sprite and some others, daily throughout the world, 117 years later.
So understanding the economic characteristics of a business is different than predicting the fact that an industry is going to do wonderfully. And so I look at the internet business, or I look at tech messes, I say this is a marvelous thing, and I love to play around on the computer, I order my books from Amazon and all kinds of things.
But I don't know who's going to win. Unless I know who's going to win, I'm not interested in investing. I'll just play around on the computer.  Defining your circle of competence is the most important aspect of investing.
It's not how large your circle is, you don't have to be an expert on everything. But knowing where the perimeter of that circle of what you know and what you don't know is, and staying inside of it, is all important.
Tom Watson Sr., who started IBM, said in his book, he said, "I'm no genius. But I'm smart in spots, and I stay around those spots."  and you know that is the key. So if I understand a few things, and I stick in that arena, I'll do okay.
And if I don't understand something but I get all excited about it because my neighbors are talking about it, stocks are going up, everything, I start fooling around someplace else, eventually I'll get creamed. And I should.
Set Big Goals
Larry Page
A lot of times my issue is people are not setting goals that will be something that, somebody is becomes rich, or could do anything, you got to be excited about working on that for ten years.
So you got to have a big enough goal that you know, that you attract the best people and you retain them. You keep them focused. Then in my experience you don't go wrong, you know, maybe you don't hit it next year, or maybe you fail entirely and you discover something more exciting to work on with the same set of people.
Think Long Term
Jeff Bezos
Do something you're very passionate about. And don't try to chase what is kind of the hot passion of the day. I think we actually saw this, I think you see it all over the place, in many different contexts, I think we saw it in the internet world quite a bit, where the sort of peak of the internet mania in say 1999, we found people who were you know, very passionate, so they kind of left that job, and decided, you know, I'm going to do something on the internet, because it was almost like the 1849 gold rush in a way.
You find that people, if you go back and study the history of the 1849 gold rush, you find that at that time everyone who was within shouting distance of California was, they might have been a doctor, but they quit being a doctor and started panning for gold!  And that almost never works. And even if it does work, according to some metric, financial success or whatever it might be, I suspect it leaves you ultimately unsatisfied.
So you really need to be very clear with yourself, and I think one of the best ways to do that is this notion of projecting yourself forward to age 80, looking back on your life, and trying to make sure you minimize the number of regrets you have. That works for career decisions, it works for family decisions, I have a 14 month old son, and it's very easy for me to, if I think about myself when I'm 80, I know I want to watch that little guy grow up.
I don't want to be 80 and think, "shoot, I missed that whole thing, and I don't have the kind of relationship with my son that I wished I had," and so on and so on. So if you think about that, so I guess another thing that I would recommend to people is that they always take a long-term point of view. And I think this is something about which there is a lot of controversy.
You know, there's a lot of people, and I'm just not one of them, believe that you should just live for the now. I think what you do, is you think about the great expanse of time ahead of you, and try to make sure that you're planning for that in a way that's going to leave you ultimately satisfied. So this is just my, this is the way it works for me, you know what I mean? I mean everybody needs to find that for themself. So I think there are a lot of paths to satisfaction, and you need to find one that works for you.
#Believe In What You Do
Richard Branson
And I think, you know, if you believe in what you're doing, you know, many people will tell you why you're mistaken, why it will never work, you know, but if you really believe passionate what you're doing just stand, keep going, keep pushing on, keep pushing on, until you either succeed or at least you realize that it's just not going to happen.
And then if you don't succeed, pick yourself up and try again. And ultimately, you know, if you're that determined, you will succeed in life. And if you don't, you'll have a hell of a lot of fun trying.
You Get What You Spend Your Time Doing
Mark Zuckerberg 
First off, focus on it. Right and I think like, you basically get what you spend your time doing. Right I mean I want the company to build three products this year, and we're going to work on a few others because people are interested in them, but those are the three things that I'm spending my product time on.
You get what you put into it. If you spend a third of your time trying to make the people around you better, through getting better people, mentoring, getting them to be better, getting the best people in your organization that you know into more impactful roles and I think over time, that just accrues and you get a better organization.
Think Things Out Of Yourself
Larry Ellison
Think things out for yourself. Come to your own judgments. Don't simply conform to conventional ways of thinking, conventional ways of dressing. Conventional ways of acting. A lot of things are based on fashion. Even morality at times is based on fashion.
Slavery was once considered not to be immoral. You know, people are shocked that the Ancient Greeks had slaves, that we had slavery in this country as recently as 130, 140 years ago. So there are more moral fads. You have to really go back to first principles and think things out for yourself. Whether they're scientific principles, or moral principles, or business ideas or product ideas. You have to think things out for yourself.
Practice Radical Truth and Transparency
Ray Dalio
You know there's one sentence that I try to describe Bridgewater by, and it's "meaningful work and meaningful relationships is what I want. Meaningful work and meaningful relationships through radical truth, and radical transparency." So meaningful work means, like we're in a mission together, we're excited about what we do, we want to do it excellently, that's meaningful work.
Meaningful relationships are these relationships in where there's like, you know, the honesty helps you. You can argue things through but you always know that there's honesty, and that there's mutual caring for each other.
Radical truth means that knowing what is true, to be able to deal with reality, whether you like the reality or not, but to know what reality is, like do you have, imagine if you had a disease, would you want to know that you had that disease or would you not want to know?
I'd want to know. And so to know, if you have a weakness, do you want to know you have the weakness or do you not want to know? Radical truth and radical transparency means you get to see everything. That's very powerful.
Think About What's Next
Sundar Pichai
From a perspective, and I think it's true for in technology in particular, you know the world keeps changing as I said earlier, so a big part of what I focus on at any given time is making sure we are innovating and building parts for the future. It's just got to be a normal course of how you think. And so we are constantly thinking about what to do next, you know, Android is very popular, people are using smartphones, but you know I always think of what is the next version of how people use computing, right.
And so we are thinking about things like virtual reality, or augmented reality, so these are all new areas but we are constantly thinking about it. And so you have to do that on a constant basis to push forward.
Thank You!
Thank you guys so much for watching, I hope you enjoyed. I'd love to know what did you think of this video, what was the point that really stood out the most to you, that really made you think, that you're going to immediately somehow apply to your life or to your business, please leave it down in the comments below. I'm really curious to see what you have to say. Thank you guys again so much for watching. I believe in you, hope you continue to believe in yourself, and whatever your one word is. Much love, I'll see you soon.
---
You might also like
---
More from Jeff Bezos
---
Today's message is execute your idea.  Good morning, Believe Nation, it's Evan. My one word is believe, and I believe …
In today's #BelieveLife article, we're sharing advice on how to take risks! How to TAKE RISKS WHY Brendon Burchard Have you ever heard that …
Hello Believe Vision, my name is Evan Carmichael. My one word is believe and I believe that entrepreneurs will solve …