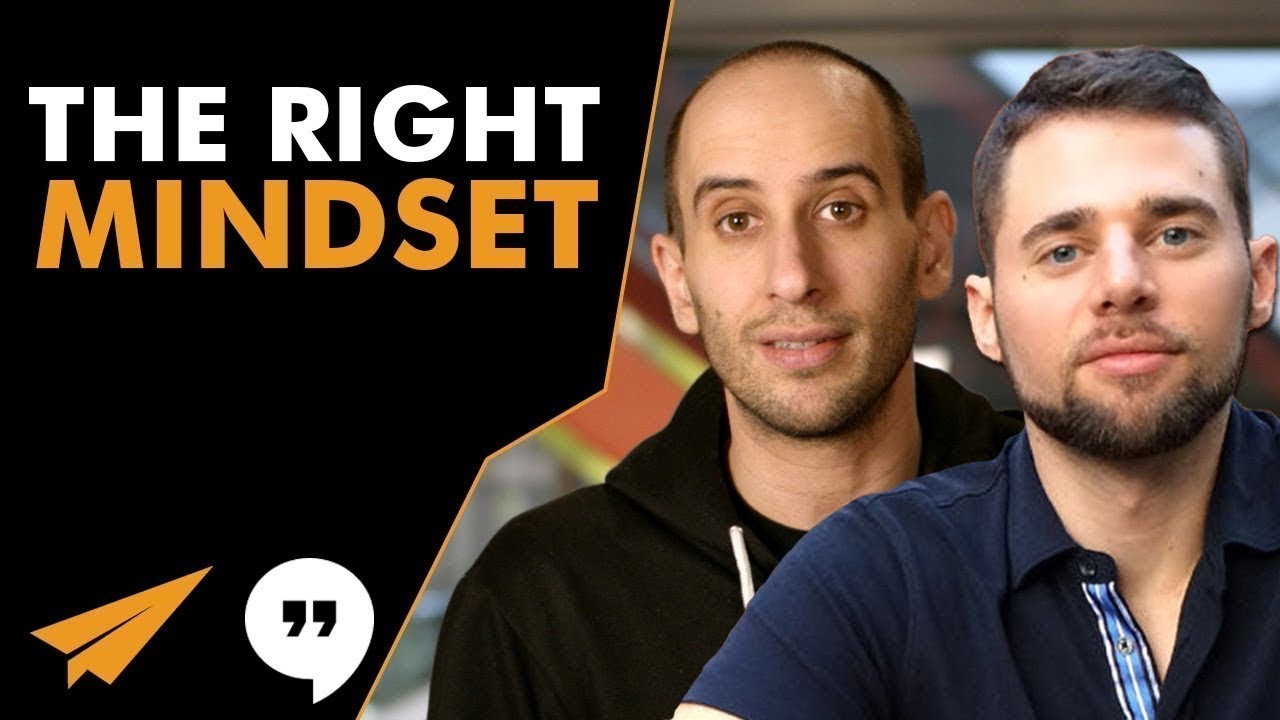 Chris: Let's do it.
Evan: Welcome everybody, another YouTube Hangout, super pumped to be here. I've got a new friend with me. Chris runs a podcast called The Entrepreneur Hour, and he wanted to interview me for his podcast so I said yes, let's do it. But how about we also make it a YouTube video, so I could expose him and his ideas to you guys? So before getting into the questions and Chris will run into his intro for his show, Chris, welcome aboard man, how are you doing?
Chris: Hey man, thanks for having me. Good to be here.
Evan: Quickly, for my audience, just give a little background, what you do, what The Entrepreneur Hour's about, and where they can find you.
Chris: Totally. So, started my first business from my college apartment, actually my brother and I, and had really no intention for it to do anything other than just to pay our bills and our college. I kind of always was entrepreneurial, starting businesses when I was in high school, even back to middle school, just lawn care, and, you know, just stuff that's outside of the hour for pay model. Lo and behold, we got traction, unexpectedly got traction with that business in college.
We found ourselves scaling to 1.2 million dollars within 36 months with that business, doing operations in 32 states around the country, working with five of the seven major furniture turnkey providers. So I was having all these incredible conversations with people, other entrepreneurs and mentors, things of that nature, and I just said, "Man, these conversations are so powerful "and they're so impactful to me. "Why aren't we recording this and paying it forward "and giving back to the entrepreneurial community?"
A lot of things that, you know I always said this, but if I had known x six months earlier than when I actually learned it, maybe my journey would have been a little bit easier because truth be told, a lot of people think scaling is a lot of fun. And while it is, it's certainly it's very, very difficult to scale at that kind of a rapid rate in a matter of 36 months. So, that's kind of how the show came to fruition. As you can tell, I got all my podcasting gear all set up in here, so I look like a true podcaster, right?
So, lo and behold, man, within two weeks of launching the podcast, we were top five new and noteworthy under business, health, and education, and we parlayed that with some major guests. We went from, like, 30 downloads a day when we first launched in the first couple days to, like, thousands a day, and it just has been just a crazy ride but I think it's been exciting. It's been exciting to hear from the entrepreneurial community and know that they're getting value out of the show.
And then, you know, last week I interviewed Daymond John from Shark Tank, and so, it's been awesome for me to connect with those just incredible entrepreneurs, people like yourself that otherwise I wouldn't have had really an opportunity to connect with or maybe just wouldn't have come to fruition or would have taken me months and months and months to find the medium to connect. So, that's kind of my story in a nutshell. I'm also now involved with several endeavors here where I'm based in the Atlanta area.
Evan: I love it, man. Well, thanks for the intro, and turn it over to you, whatever you need to do for your podcast, here we go.
Chris: Let's do it. So, I want to flip the question on you then. So, tell me about your journey and tell me about major life events, things that kind of led to what you're doing now.
Evan: So I can give you a high level, and then, if you want to dig deeper into any of those things, let me know. I'm happier to go further. Growing up, I never thought I was going to be an entrepreneur. I had a lot of entrepreneurial tendencies, selling art, selling baseball cards, a bunch of different things, but I didn't have any entrepreneurs in my family or immediate kind of community, so I thought I wanted to be a banker. I feel like in my high school yearbook, where are you going to be in 10 years, a VP at a bank, it's where I thought my tracks was going to be. I go to university, and I'm on that path to be a banker.
Connect with two entrepreneurs who need help, and I join their business as one of the owners. And we struggled a lot making $300 a month and barely able to survive. I get opportunities to get those dream jobs at banks, where I'm earning 80 to 100k a year, and I decide not to do those and do this business that is not making money, the hardest decision of my life. And then from there, end up sucking some more at my company.
"I believe everybody has one word inside them" – Evan Carmichael
Finally find a turnaround point, and a couple years later, we get acquired. We can go through that if you want. From there, I became a venture capitalist, raise half a million to 15 million for companies wanting to expand, and now, started helping entrepreneurs and had a popular website, have a popular YouTube channel, have a book with Penguin Random House and my goal is to help a billion entrepreneurs and that's what fuels me daily.
Chris: Yeah, and I really want to get into that 'cause I think that's awesome that you have that mission. And I want to talk to you, it seems like everything you've done as far as your branding is concerned is like your power statement of believe. So, kind of talk about what that power statement means to you and then how important it is for entrepreneurs to have that positive mindset.
Evan: So, I believe everybody has one word inside them. They have one core value that makes up who they are. It's the topic of my book that came out. For me, it's believe, and it's more than just a marketing thing. I think a lot of people see, that's great branding, that's great marketing.
Chris: No, totally, yeah.
Evan: And it is, it is. It's great marketing, but it's authentic to me. It's who I am, it's what I do. Belief for me comes from my parents. It's the reason why I have a picture of me at seven years old up on my wall with my parents behind me. They would always teach me that I was Castrilli Carmichael, I could do anything that I wanted. And so, whenever I didn't do well at school or whatever it was, got other problems, the answer would always be, "You're a Castrilli Carmichael. "You will get through this. "You can do anything that you want."
And so, believe a lot came from them. And I think it's important to understand what you do stand for and then start to live that life, and for the entrepreneurs out there, bring that to your business as well. And so, understanding that I was about believe and that was my most important core value, I didn't really know that until later on in life, but that now allowed me to get a turbo charge into my business, grow a lot faster, make better content, connect with people on a higher level, and also have a lot more fun, make a lot more money, feel like I'm doing purpose-driven work and that allows me to go out and have a big impact.
Chris: Yeah, so when did you find the platform of creating content, doing video, and things of that nature? Did you just kind of stumble upon doing that?
Evan: It started actually on my website, so the thing that saved my company early on was modeling success. When I realized I'm not the first guy to try to do this before, somebody's already done it, let me figure out who and model their success. That saved from going from $300 a month to actually having a paycheck and building a real business. And so, I modeled Bill Gates, how he started, zero to one, I wanted to learn that. And so, I then built a website to try to help entrepreneurs avoid some of the struggles that I faced early on in my career, and I shared the stories of all these famous entrepreneurs, hoping that people could learn from them.
"It's important to understand what you do stand for and then start to live that life" – Evan Carmichael
I was learning myself and others could learn from them too, hopefully avoid their pitfalls and learn from their success. And that evolved into a YouTube channel just because I'm much more of a visual learner. I would rather see something than read it. And so, if I could read Steve Jobs's speech, that's great, but if I could see him delivering it, it just touched me more deeply. I resonated with it more. I was able to understand it more. And so, it evolved to a YouTube channel because it's much more of a visual medium. So it started selfishly for me to learn more about these famous entrepreneurs, to continue my, to build my growth, and I shared it with others and thankfully, people have been inspired as well by it and continue to come back.
Chris: Well, I think it's really interesting because you talked about how believe is unique and authentic to you and how the video. So, you've created things that really were authentic and unique to you, and that's really what's made your brand take off, it sounds like. So that's really, really fascinating, just make it, just be your best unique self, you know.
Evan: Yeah, and when I first found believe, I thought it was too bold, too big an idea, other people have done it before. Justin Bieber had his Believe tour, and Cher had a song Believe.
Chris: I forgot about that, yeah.
Evan: Shamu the whale has a show at SeaWorld called Believe. It's been used, and I think what happens a lot, especially with entrepreneurs, is we talk ourselves down from big ideas. We'll come up with a big idea and say this is great, here's how we can go and change the world, rah-rah. And then, the next day, it's not even our friends and our family who put us down, it's ourselves. We are our own worst enemy.
The next day, you wake up and say, "That idea that we had, that's too big. "I can't do that. "I don't have the resources or the capabilities to do that." And we talk ourselves down from doing the big, bold things. And so, I didn't want to not do it because I was afraid of doing something bold. I think that happens way too often for entrepreneurs.
Chris: Now, you talked about your parents. Were they both entrepreneurial, entrepreneur driven, or kind of how'd they feel about it when you started pursuing entrepreneurship?
Evan: They are not entrepreneurial at all. My dad worked for the government, basically his whole life, and then retired and became a consultant. The thing that was great about my parents were they always encouraged us to do whatever we wanted. And they made us feel like we could do whatever we wanted. And so, they lived more traditional lives and I think in part because on my mom's side, her parents kind of grew up a lot more strict and so, she didn't have the freedom to do some of the things she wanted to do.
"I think all the world's problems will be solved by entrepreneurs." – Evan Carmichael
And so, the result was I'm going to give my kids lots of freedom and confidence and belief. And so, I have two sisters. I'm in the middle. All three of us went totally different, wacky, creative paths. My older sister did a bunch of Silicon Valley start-ups and is raising money and CEO of a new company down there. My younger sister went to Africa for 10 years and worked for the UN.
Chris: Oh wow.
Evan: And is helping child soldiers come out of the war zone and helping them get back to a normal life.
Chris: That's awesome.
Evan: And just crazy stuff. And so, none of us have led a traditional. None of us led the traditional life that my parents led, and I attribute that to them instilling that belief in us that we could do whatever we wanted.
Chris: Yeah, cool, man. Well, so you talked a little bit earlier, you talked about helping and inspiring one billion entrepreneurs, which is quite an ambitious feat you're setting out for yourself. But talk about what the world would look like, this is very, kind of ambiguous or vague question, but talk about what that would actually mean socioeconomically to the world in general. What kind of impact would that make, or as you see it or how you envision it would?
Evan: I think all the world's problems will be solved by entrepreneurs. I think it's on us to save it. I don't think it's going to be the government or who the president is or big corporations. The innovation happens from entrepreneurs. And countries, wars are stopped because of economics, because there's a lot of trade that happens, because it's us doing the work. And so, I think every major problem, if you're looking at healthcare and diseases or if you're looking at space exploration or if you're looking at world peace or whatever it is, I think it's going to be solved by entrepreneurs.
And I think a lot of people have a genius level talent at something inside them that they're not ever going to go and do because they never tried it. Now, they're stuck doing some menial job that they don't like. They hate going to work every day, where they have something inside that could really contribute to the world and not doing it. I don't know, what's your favorite sport?
Chris: So, watch football, play basketball.
Evan: So, football, who's the greatest quarterback of all time?
Chris: It's got to be Brady now. I mean, you can't, you can't argue with that now. It's just.
Evan: It's timely, right? It's timely.
Chris: Prior to that, it was Montana. I would have said Montana, but it's got to be Brady now.
Evan: Whether you say Brady, whether you say Montana, whether, like, you know, Troy Aikman or you know, whatever your hometown hero, I would say it's none of those guys. I would say the greatest quarterback of all time is a manager at McDonald's because he never actually picked up a football and he didn't know that he had that genius level talent. And so, you've got Brady, Brady is maybe number 100 on the list.
There's a ton of guys who would have more potential, but they never picked up a football. And that's what upsets me. People have a lot of this untapped genius inside of them, and instead of going off and doing the thing that they could have, Tom Brady-like genius level talent at, they're stuck in a crappy job that they hate, that pays the bills and they look forward to the weekends and evenings. And so, if everybody, if a billion people were off doing their thing and showcasing, like, imagine a billion people being Tom Brady at what they're doing, that's an amazing world that I want to be a part of.
"A lot of people have a genius level talent at something inside them that they're not ever going to go and do because they never tried it." – Evan Carmichael
Chris: Right, and I always think about that as far as what stops us from actually pursuing those things. And if you think about it in the grand scheme of life, looking back at it, it's like, my nightmare is that I didn't pursue that, not that I didn't accomplish this, that, or whatever, but that I didn't actually pursue my dreams to the fullest. That's the only way you lose. That's the only way you fail in my mind.
Evan: Yeah, I think what stops people is self-awareness and fear.
Chris: Yep, yeah.
Evan: Right? Like I didn't know that I could be an entrepreneur. Like I had all these tendencies growing up, but unless I met those two people in university, I wouldn't have been an entrepreneur. I would have gone down the banking path. And so, the self-awareness is important. And then, the fear to actually go out and do something, not just take that idea you have and sit on it but to take action, and one of the ways to combat the fear of taking action is the greater fear of regret.
It's the Jeff Bezos regret minimization framework that he calls it, where you're like 100 years old looking back on your life. Are you going to regret doing this? And if you are, then you got to make an important decision. And that can give you the courage to break through whatever short-term fear you have.
Chris: Right, right. Well, you act on it, and that's great. So let's talk then about so far in your career as an entrepreneur, what has been your most proud or rewarding moment?
Evan: That's a hard one. I don't celebrate it almost at all.
Chris: You and me have that in common.
Evan: Yeah, honestly I think, I think high performers don't celebrate that much. You look at Tom Brady, you say greatest quarterback of all time, great. Won five Super Bowls, okay. I'm sure he's celebrating day of the parade, but what's he focused on now?
Chris: He's already on to the next.
Evan: It's like 2018 Super Bowl, let's go guys. We're like five weeks behind. Let's start training, right? So I have a tough time with that question because I don't, I don't know. I'm proud of a lot of stuff, but I don't really look back that much. It's like, okay, let's keep going. Let's have a big impact. Let's keep getting better.
Chris: Okay, let me shift the question then. What has been the most powerful message that you've gotten from someone in your audience or a follower or somebody that you've worked with that they've really demonstrated, man, you've done this for my life? Is that a bit easier?
Evan: Yeah. I mean, here's one. 'Cause I get, I mean, I'm fortunate, I'm sure you're at this spot now too, where you get a lot, like daily. It's amazing. You get a couple hundred comments a day. And a lot of them are insane life-changing stuff. I remember one though in particular. It was on a video we did, I think it was Magic Johnson, the basketball player and entrepreneur now as well. And there was a guy who watched the video and he left a comment and he said, "My parents taught me growing up "that black people were really stupid. "And this video just totally changed my perspective."
It's like, that's nuts, right, that something that I'm involved with is changing people's perspective on things like racism and opening their minds to different points of views, where you're not just insulated by your immediate environment of your parents and family and community 'cause if you grow up in a crappy environment, chances are you're going to be exactly like them. And listening to The Entrepreneur Hour or watching videos and reading biographies and surrounding yourself with better knowledge can help you break free, broaden your perspective, and give you the chance to go out and do something amazing. And so, that one in particular stands out as that's, I mean, that sucks that they grew up in that. But how amazing is that that something I made totally changed his perspective?
Chris: Yeah, I wonder how old he was, how long he's been operating with that limited belief.
Evan: Yeah, and then would continue it on to his kids.
Chris: No, and yeah, for generations, absolutely. That's crazy. That's awesome though. Alright, so let's shift gears. Let's talk about where do you take your efforts from here. Reaching a billion people, like I said, that's a pretty lofty goal, albeit it looks like you're well on your way, but what does that look like? What does the future look like for Evan Carmichael and what you're going to be doing? Is it books? Is it continuing to build your video presence? What is that going to look like for your entail?
Evan: Yeah, so the billion, the billion question gets asked a lot. I think for me, it's not so much about how do I track, how do I hit a billion. It's more that the work that I do has to have the potential to make a big impact. And so, I don't do one-on-one coaching. I don't have a hey hire me for an hour and it costs x amount of dollars. The work that I do has to be at scale for me to achieve what I want to achieve.
So, the YouTube channel lets me have a wide audience. Doing The Entrepreneur Hour lets me reach some more people. Writing a book, like I don't want to self-publish a book. I can make more money self-publishing a book. I went with Penguin Random House because that lets me reach a wider audience. And so, I think when you see really successful people, they are really stubborn about the mission, the vision, the why, like, this is what we're here to do.
I am here to help a billion entrepreneurs. This is what I'm super passionate about and wake up every day chasing. The how and the execution changes. I'm not attached to the how. It's like stubbornness to the cause, but extreme humility, like I'll do anything to move that thing forward. If you told me that cleaning out toilets would help me reach a billion entrepreneurs, I would do it.
Chris: Yeah, you'd do it.
Evan: Right? Like, I'm not above that. I'll do it. And so many people are like, I'm not going to do that. That's beneath me, right? And most successful leaders, nothing is beneath them to help them accomplish that big goal. And so, I can tell you where I'm going in the next couple months, but where am I going to be in five years? I didn't know I was going to write a book a year ago. Five years ago, I would never say that YouTube would be where I'm spending most of my time.
So in the next couple months, it's hey, I'm promoting the book, I'm getting the YouTube channel going. It's where I'm spending most of my time and what I'm in the short to mid-term super committed to. In a year, in two years, in five years, I don't know, but it's going to be impacting entrepreneurs in a big way, whatever that looks like.
Chris: Total scalability. Alright, so you talked about a guy that's he's a manager at McDonald's and he could potentially have been the Tom Brady or even better than Tom Brady, make Tom Brady look like an afterthought. Talk to that guy right now or that gal right now, and they're on the fence about, whether it's entrepreneurship or pursuing whatever it is to pursue, what would you say to that person to get them to finally take that leap of faith or hop over that fence?
Evan: I think it's first helping them understand what it is that they want to do. Does the guy even know that he can play football? Has he had any exposure to it? Do you want to go out and start a business? What is it in your head? Are you happy with your life? Are you happy with where you're at right now? You ask most people that, they're going to say no. If they're honest with themselves, like if it's a total stranger, he'd be like, yeah, I'm happy, but deep down, most people are not happy with their life. So, just getting into that uncomfortable position where you are analyzing, 'cause instead of actually trying to fix something, we escape.
Chris: Exactly.
Evan: Right? It's like.
Chris: No, totally, and definitely.
Evan: I don't want to think about my problem, so let's go watch Big Brother 18. And so, just even having the awareness to have a conversation around, listen, your life is broken, you're not happy, you could be doing more, you know you could be doing more, let's start figuring that out. What is that big dream that maybe you could start building towards? And then giving them the support and belief and environment to do it.
What often ends up happening is I would be a blip, right? Listening to one episode of The Entrepreneur Hour would be a blip. And maybe that's enough of a blip to spark a fire. They're just so pent up and so ready to make a change that that one episode, that half an hour, makes them want to make a change. But for most people, it's just a blip. And then, they fall back to their regular habits and patterns on their environment 'cause they have an ordinary routine that sucks and an environment that sucks and habits that suck. And so, you need to have a wholesale change of your environment.
You need to listen to The Entrepreneur Hour every day, repeat, multiple episodes. Go back and listen to it again, right? You need to read the biography. You need to start to change your standards, and that comes from changing your environment. And so, the most important thing that I try to get out when I'm talking to somebody is just one, the awareness that they don't like their life and they're just escaping. If you can't wait to go on vacation and you're just escaping your life, vacation can be great if you're seeking something but not just running away from a life that you hate. Putting the awareness on that and then restructuring their environment to give them new habits that will support them in thinking bigger.
Chris: Man, I could not, could not agree more with what you're saying, and it's interesting because you talked about how many people are unhappy. I think I read recently, and I've said this on several episodes, that statistics found that 85% of people are currently unhappy with their career or their career path. 85%, that's ridiculous to me. And so, it really inspires me to do what I do and reach a larger audience, I'm sure you're the same.
And I think in this day and age, and I'm curious to hear your thoughts on this, but you talked about escaping. It's never been easier for us to escape. You can grab your phone and watch, just watch YouTube videos. I'm miserable, so I'm just going to play on Facebook or social media or whatever the case may be, rather than actually deal and confront your issues and say, Why am I unhappy and how can I pursue that so I'm not unhappy? It's distractibility. We find things to kind of take our minds away from those versus challenging that.
Evan: Yeah, 100%, I also think it's never been easier to go and do the thing you want.
Chris: No, absolutely.
Evan: Right? Like, it's both sides, right?
Chris: Totally, totally.
Evan: Yeah, it's easy to get distracted and bombarded, like yeah, you're playing your next game or whatever it is and you're just lost in your phone. But at the same time, hey, The Entrepreneur Hour didn't exist 10 years ago.
Chris: Exactly.
Evan: Podcasting wasn't around. And here's this chance to listen to some great people, to listen to Chris's insights and all of his guests, and you wouldn't have access to these people. And so, it's never been easier. At the same time, it's just replacing the habit. Take one thing that you think is a bad habit that's just keeping you where you are and swap it.
Like, what do you do first thing in the morning? What website do you pull up? Is it just some prank video YouTube channel? Great, how about you just replace that with The Entrepreneur Hour every day? Just make that one small change, and now you're actively feeding your brain to try to get better and build a better environment, career and life for itself, as opposed to just escaping and just laughing at some joke.
Chris: Definitely appreciate all the plugs, man. Thank you. (laughs) So anyways, talk to me, my dogs are chiming in and you can hear them. So we always try to end on this question with resources that you recommend, books that you've read that have been, I know you're an avid reader from what I can tell and you've got all these inspirational people in your back, so I can tell you have those influencers.
So, talk about the books that you recommend people must, must read, podcasts to listen to, influencers they follow, and those that have impacted you. And then part two of that is where can people learn more about you, where can they find you, the YouTube channel, the online presence. Where can they learn more about you?
Evan: Sure. In terms of resources that I recommend, I'm, again, much more of a visual learner than I am anything else, and so, my recommendation honestly is my YouTube channel. I use it for myself. It sounds like a shameless plug, but the videos I make of learning from these famous entrepreneurs is for me to learn and get better.
Chris: No, I get it, man, totally.
Evan: After that, I would say I love Gary Vaynerchuk's content on YouTube. I love Lewis Howes's content on YouTube. Those two guys, I consume most of what they make. In terms of books, I'm a weird duck. Like, I'll consume whatever I'm interested. Right now, I'm interested in adult human behavior change, and so, I'm reading about triggers. Triggers was a book I just finished. Power of Habit is one that I have coming up.
Chris: That's a good one.
Evan: Power of Habit?
Chris: Yeah, it's a good one.
Evan: Alright, okay, I'm going to have to move it.
Chris: Duhigg, right?
Evan: I'll move it closer to the next read list.
Chris: No, I believe it. The one I'm thinking about is Charles Duhigg, and yeah, it's powerful, man. It's good.
Evan: Yeah, so I'm interested in that. I think in terms of my all-time favorite books, the two at the top for me are, one is The 4-Hour Workweek, entrepreneur classic, more for just time management, helped me out a lot, not so much the only work four hours a week 'cause I believe you got to work on whatever you're passionate about.
Chris: Definitely, I agree.
Evan: And then the other book that I really like is out of print. It's called Radicals & Visionaries, and it was, I used to read this when I was starting my first business. Every day it's a different famous entrepreneur and kind of three to four pages on them, so you get the hidden motivation as well as some strategies. And it's kind of what my YouTube channel has been based off of, like to come every day and there's new content where you're learning from a famous entrepreneur. So, it's out of print, but if you can find a copy on eBay or something, it might be worth a read. Podcasts, Entrepreneur Hour, go check that one out. I heard it's a good one.
Chris: Thank you. I appreciate it.
Evan: I'm not a huge podcast consumer. I don't have a commute. And when I do, I read as opposed to listen to something. So, I'm not a huge, I think for me, the hearing is the hardest 'cause I'm visual so I like to see a video. And if I can't see video, I need to read it. When my teammates are reading me a message that they want me to give them feedback on, I need to read it. Them telling me it doesn't compute properly for me, so I think that's probably why I just haven't consumed podcasts. But there's a lot of great ones. But The Entrepreneur Hour is, you know, guys, you got to go subscribe to that one.
Chris: I appreciate it.
Evan: Me, wherever you hang out, I'm mostly on YouTube and Twitter, but you know, I'm on Snapchat, Instagram, my website, the book is wherever you buy books. It's called Your One Word. And yeah, just type in Evan Carmichael wherever you like to hang out, you'll probably find me.
Chris: Yeah, man, you got some cool stuff online. I really enjoyed it. I was checking it out when I was doing some research about you, and actually, I think, if I'm not mistaken, that's how we stumbled upon you, I believe, was YouTube. If I'm not mistaken, we saw one of your the top 10 tips for success by so and so or whoever. You do like a series on those, I think that's how we stumbled upon you.
So, I was like, man, this is powerful, the message really closely aligns with my message and stuff like that. So I was like, alright, we got to chat. But cool, man, I appreciate you taking time to be on the show. Actually, I've never done at the same time a live video stream while I'm recording a podcast, so I was a newbie at this. This was fun.
Evan: I like it. Listen, I think you could have a lot of success turning this into a YouTube channel as well for what you're doing, man.
Chris: I may just have to do that. I may just have to do that. So, anyways, well, hey, I appreciate it, Evan. Take care and hopefully we'll catch up soon, my friend.
Evan: Thanks for the love, man. It's been awesome.
Chris: Alright, brother. See ya man.
Evan: Alright, that was good.
Chris: Cool, buddy. Excellent. That's it? We're not live anymore?
Evan: No, no, we're still live on my channel, but your thing is off.
Chris: I got it, got it.
Evan: That's good. And then, quickly, for people who are watching and they want to find out about Entrepreneur Hour, where's the best place to find it?
Chris: Yeah, you can go to chrismichaelharris.com/show. That'll take you directly to the iTunes. It is on iTunes, Stitcher, you name it. It's everywhere. And then, my website is chrismichaelharris.com. We got a bunch of cool, like free resources, whatever phase your business is in, like if you're just starting out, we've got the ultimate start-up checklist. And then, if you're raising capital, which is kind of the clients that I work with, most of them are in cap-raise mode, so I've got some tips for, you know, I've got a Rolodex of over, almost over 1,000 investors around the country, so a lot of helping them connect with the investors, how to prepare for fundraising, make sure they've got their books in order, make sure they've got the infrastructure to scale because scaling's great but you've got to have those foundational pieces in place.
So, a lot of cool resources there they can check out and then obviously follow the show because we've got some awesome guests like yourself that come on on a weekly basis. Like I said, we just had Daymond John, I've had some really, New York Times best-selling author Michael E. Gerber, you name it. So we've had some really awesome guests. It's been a really powerful tool. Honestly, you said something that really resonated with me, when you said that a lot of times, you're doing the videos that you do and you're learning just as much sometimes.
And honestly, I feel like my level of knowledge in terms of entrepreneurship has multiplied exponentially since I started the podcast because I have to dig deep. And it's one thing to learn something and something else to teach it. You have to learn it in a new way to be able to teach it to somebody else. It's been a really powerful tool for me to learn as well and grow as an entrepreneur and just connect with people and interact with them and stuff like that. So man, it's been awesome. I really have enjoyed it.
Evan: It's obvious too, Chris. I mean, 'cause the questions you ask, like, you're genuinely curious about them.
Chris: No, sure.
Evan: It's not just like, oh, well, but you know what, a lot of podcasts too, look okay, here are 10 questions, go.
Chris: It's fluff.
Evan: So it's obvious that you're learning and you're enjoying it and you pick your guests with a reason, and I'm excited, man. I might have to start getting into listening to the podcast just to get Entrepreneur Hour on my playlist.
Chris: Either that man, or I'm a have to start doing video for you to start consuming.
Evan: There we go, yes. Okay, you know what, that's a deal. If you start a YouTube channel, I will subscribe.
Chris: Alright, well, I'm going to look for your lead on it, man because I have no idea how to start a YouTube channel.
Evan: Happy to help, dude. This is it. And then, when is this episode going up?
Chris: Okay, so right now, we've got, I think you're fifth or sixth in the queue, so we're looking at probably the last week of February. So about three weeks, we're going to go live with this one.
Evan: Cool, alright.
Chris: So we'll ping you guys, obviously, it'll be on social and things, so just be on the look out for it.
Evan: Yeah, send it to me, and we'll share it off too. Anyway, awesome. Guys, thank you for watching. Chris, thank you for the time, man. Good luck with the show. I really appreciate you asking those amazing questions. Continue to believe everyone, and we'll see you soon.
Chris: Alright bro, bye bye.
---
You might also like
---