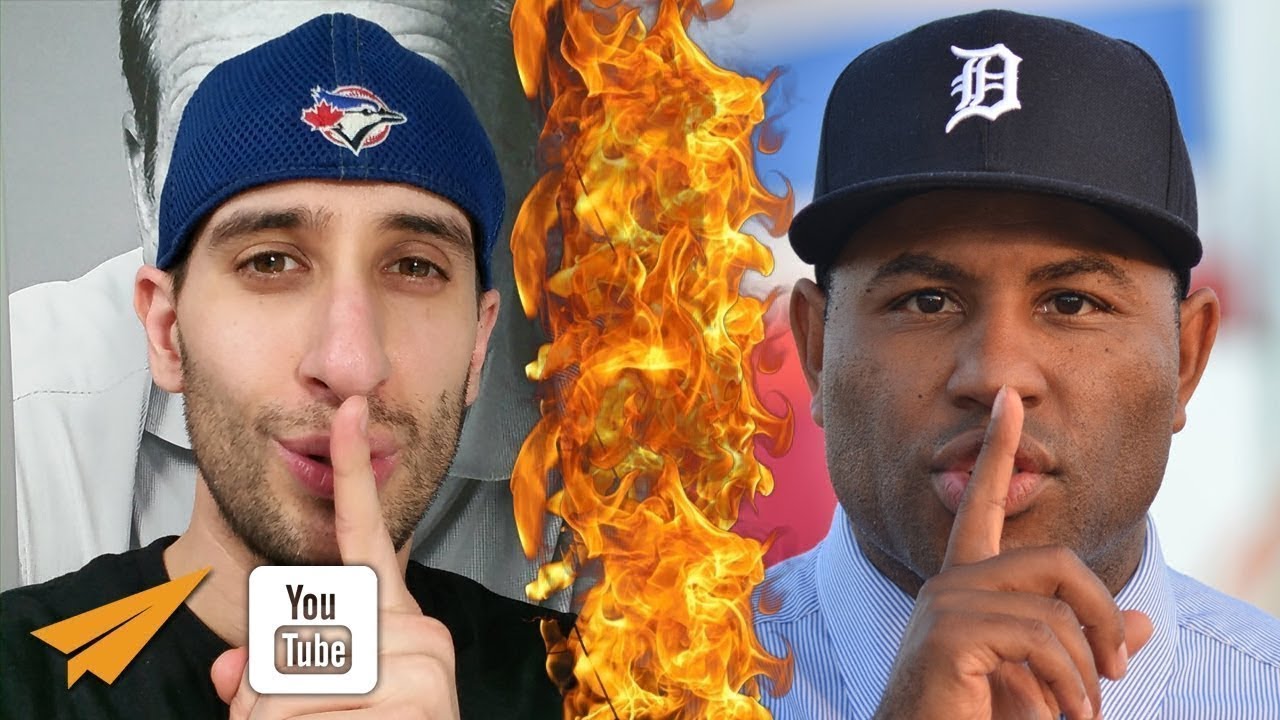 What's up believe nation, happy weekend.
I'm excited because I'm launching a new series to talk to you about how to get one million YouTube subscribers.
At least, I think I'm going to launch a new series. Today's the first day and I want your feedback to see if I should continue this series or not.
Earlier this year, I hit half a million subscribers. It was an awesome day. We had a live hangout as I crossed the mark, it was a ton of fun and energy.
Nine, ninety, nine, ninety, nine, nine, nine, Oh, you trollers, ninety eight, come on you guys. Oh, there it is!!! Guys, 500K that was intense. I lost my voice. I have more interviews tonight, this is crazy.
And I'm hoping that this year I will hit one million, at least that is my goal. I am on the path to do it and I thought I would share, once a month, my strategies, answer your questions, help you build a full-time income off of YouTube.
Get your channel to even bigger heights, reaching more people, having a bigger impact. As well as sharing my tips and strategies, I would dissect my growth versus another YouTube creator and try to understand where the differences lie and give you the strategies and the how to grow quickly.
Today I'm going to look at myself versus Erik Thomas, ET the Hip Hip Preacher and let's see how we're doing. I love using a tool called Social Blade. You can check it out, socialblade.com to compare how I'm doing versus other creators and look at my growth daily. It can be addictive to see how well you're doing.
Here is my graph versus Eric for the past year. Let me be clear here, this is what was interesting for me. I love Eric. It would be an honor to have him on my channel. It would be an honor to share the stage with him at an event. I consider Eric to be one of the greatest speakers of our generation. He's the new Les Brown for me and I love Les Brown.
Young Les Brown was, is the guy that I look up to most in the speaking industry. So, I think Eric is a way better speaker than I am, at this moment, and I have a huge amount of respect for what he's doing and the lives that he has changed. If you look at our YouTube channels, you'll see that my videos are crossing his, in terms of subscribers, and we recently just passed him.
What's the difference? Looking at our Social Blade results, you see my line going up and you see his line still going up, but not as fast. Let's look at each number. If you look at the bottom part there, I'm at 569,000 subscribers, he's at 555, okay. That's where we're at when I'm filming this video. Our video views are kind of close.
I'm at 74 and a bit, he's at 58 and a bit, so not that big a difference between where we're ranking, and our users were created about the same time. I was 2008, in November, he was 2008, in December. The big number that separates me from Eric, is the number of videos uploaded, I'm at 3.7 thousand videos uploaded on my channel, he's at 553. If we back up, if we back up and think about what I just said about Eric being a great speaker and one of the best speakers of our generation, how much respect that I have for him.
Why am I able to pass is because I'm uploading more content. That's part of the YouTube algorithm. They want to see regular, consistent content. Now you don't want to just throw up crap, right. You don't want to just throw anything up there just to get it because people have to watch it. You have to put something out there that is good enough people want to watch, but I'm also believing that the quantity leads to the quality.
That by practicing, that by making more videos, by honing your skills, you'll get better and better and better and better and better each time. While I only have 3 point, only, have 3.7 thousand videos uploaded, I've done another 500 to 1,000 that have never made it public. Just from me practicing and practicing and practicing and practicing. It helps me get better, but for the YouTube algorithm, they want to see lots of content.
So I would be looking at, at least, once a week. I think once a week now is not even the bare minimum any more. I mean, they want to really see you get to multiple times per week, if not daily content. Now, I'm a bit of a strange animal, we're at three videos, at least, per day and that's what's helping drive a lot of the growth. So, I think a lot of people pay attention to the wrong metric, where they're looking at how many views per video and it's the wrong metric to look at because what I care about is overall views and overall subscribers.
"By practicing, that by making more videos, by honing your skills, you'll get better and better and better and better and better each time." – Evan Carmichael
I care about how many people is the message reaching net, not on a per video basis and you should too. If you're comparing how many views I get on an average video, compared to someone who's uploading once a month, I might lose that game and I'm okay with it. That's the small game, that's the nothing game. Go to Social Blade and compare my channel to them and you'll see massive growth against almost anybody on views and on subscribers because of the upload frequency.
I would challenge you, if you're posting once a month on your YouTube channel, to get it to at least once a week and if you're once a week to get it to at least a couple times a week and if you're a couple times a week, daily. If this is important to you, this is something that you really want to do, you have to find the time for it. You have to post daily, good content. Good! Something you're proud of, not just mailing it in, it's got to be good, solid stuff.
Then you'll be able to beat people, beat people, cross over them, have more impact, growth, subscribers, views, than people who may be better than you because you understand the algorithm more than they do. So that's my tip of the day, of the week, of the month, I guess, and that's how we've been able to pass Eric on his channel. If he were to post daily content as well, he would start crushing me, so I hope that doesn't happen.
I do think of it as a gift of all the content that he does create. Here's my question. I'm thinking about creating this series. I want to continue it and I want it to be interactive and I want to answer your questions, as well. If I'm doing a part two, next month, what I want to know is, what are some of your key YouTube questions, concerns, about growing a channel, about turning it into a business, anything you have, I want you to leave that question in the comment below and maybe next month, if I do this again, I'll answer your question to help give you some more guidance, advice and help you have a bigger impact on YouTube.
So let me know what you guys think of the series . Should we keep it? Should we kill it and do something else? Leave it in the comments below. Thank you guys so much for watching. I believe in you. I hope you continue to believe in yourself and whatever your one word is. Much love. I'll see you soon.
---
You might also like
---
More from Evan Carmichael
---
What's up, Believe Nation? Greetings from London, England. It's Evan. My one word is believe and I believe in people, …
Watch Evan Carmichael's Top 10 Rules For Success video. Famous Entrepreneur Quotes Evan Carmichael's Quotes "Changing my environment had a dramatic impact …
Today we're going to look at seven different ways that you can make business alliances. What's up Believe Nation? It's Evan. …